How To Purchase Bhojon Addons?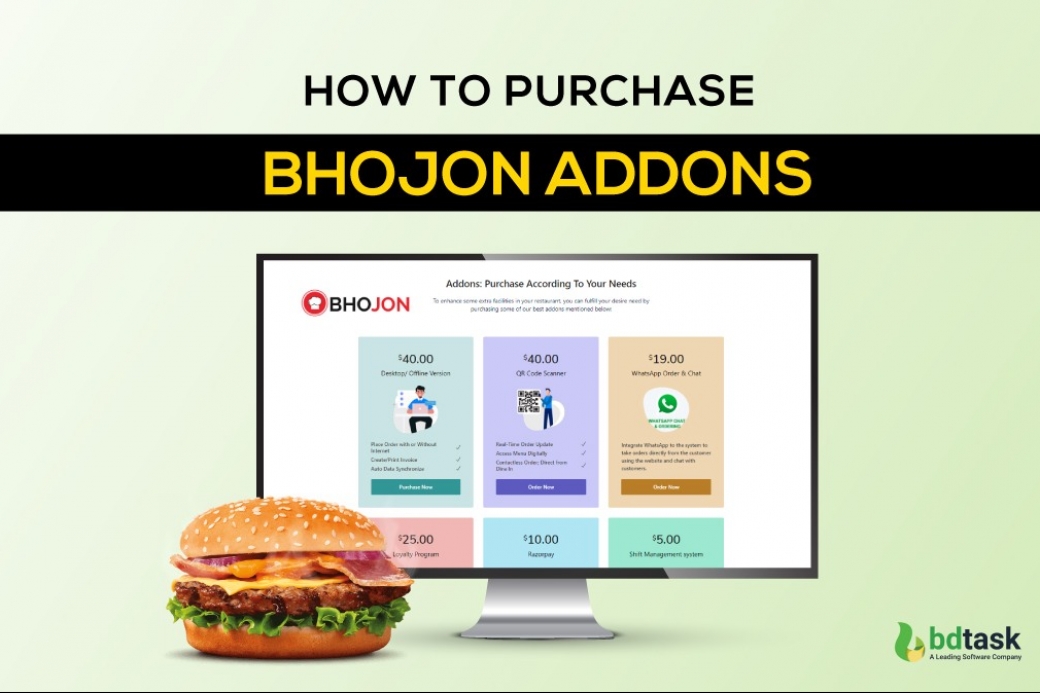 Why is it important to purchase some extra Bhojon addons?
"Addons" is basically a supplementary item, usually purchased by buyers; who already purchased the core product or service. Normally, most of the buyers prefer to buy addons, so that they can get the extra beneficial facilities for their business and to strengthen their value proposition to their customers.
Purchase Main Software: Bhojon - Restaurant Management System
This is a short guidebook to show you the "procedure of purchasing Bhojon addons" within 5 to 10 mins. Therefore kindly hold your pace and patiently read the complete instruction mentioned below:
First, log in to your software with your confidential ID and Password
Second, you now enter the software dashboard, click the "Module" option to go to the module page.
Third, click "Buy now" (whichever addons you want to buy.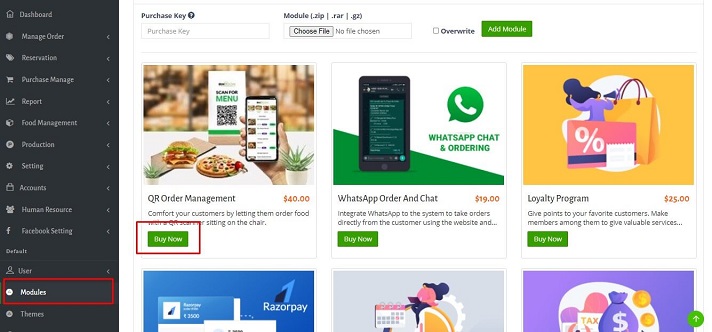 Fourth, automatically it will take you to the "Bdtask Store Page" to sign up or sign in to purchase add-ons.
(If you already have an account in Bdtask store; then just put your confidential ID and password)
(If you are new then click "Create An Account" and generate your required password)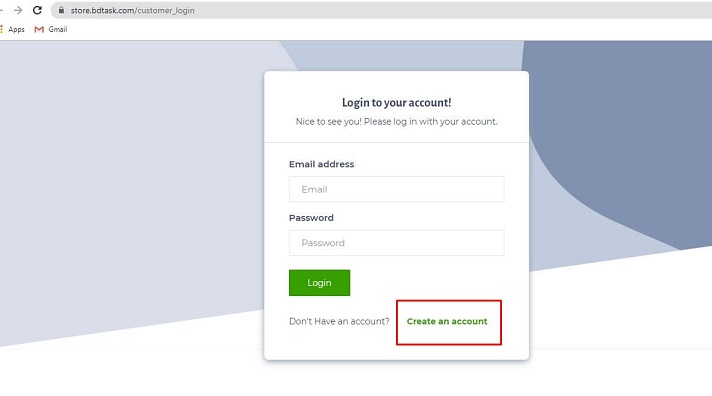 Fifth, after you get the "Create An Account" page; fill it up.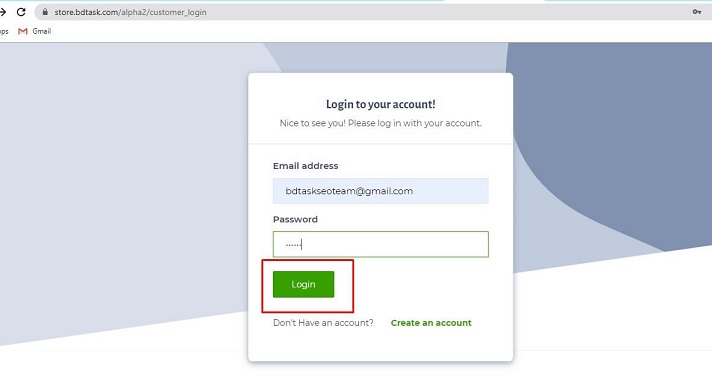 Sixth, click "Login" to go back to the login page. Put the generated ID and password.
Seventh, after you're done with the login procedure, now you will go to the "Payment Option"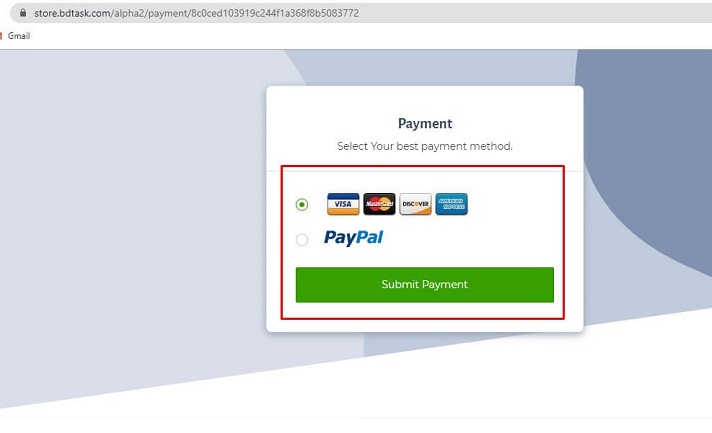 Eighth, after you select your reliant payment gateway, click "Submit Payment"
Ninth, fulfill all the payment details and click "Pay Now"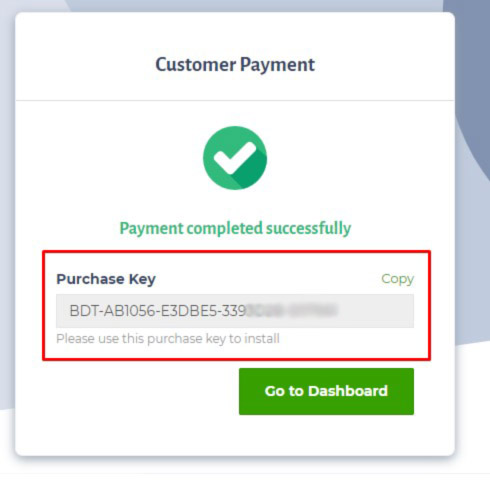 Tenth, after completing the full payment procedure, you will get a "Purchase Key".
Eleventh, click "Go To Dashboard"
Twelveth, revise the addon's purchase list. And copy the purchase key for your next step convenience.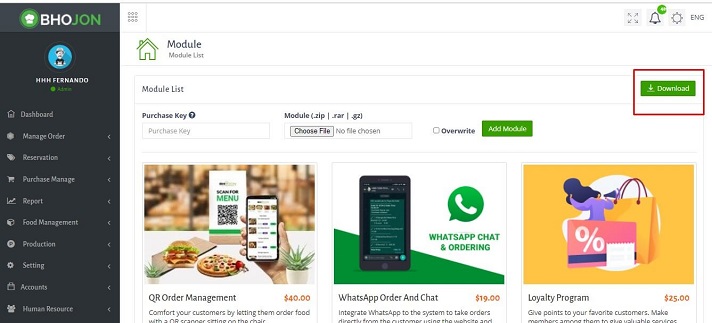 Thirteenth, go back to the module page and click "Download"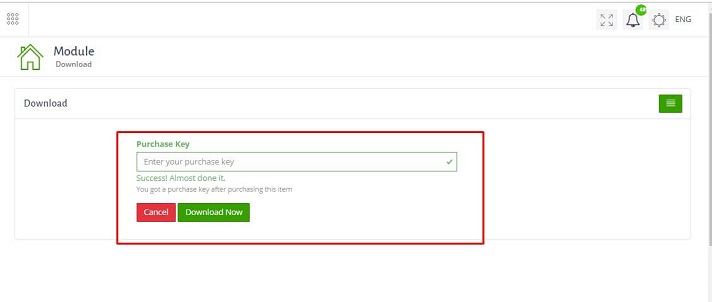 Fourteenth, enter your "Purchase key" in the purchase key option. Click "Download Now"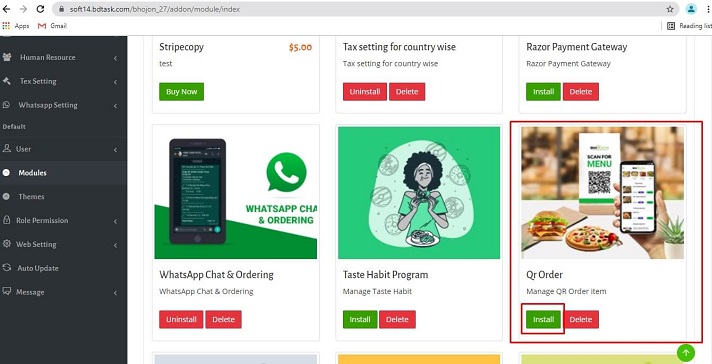 Fifteenth, then go back to the module page, check your purchased add-ons; you will notice a new button "Install".
Sixteenth, click "Install" to install the purchased addons
Seventeenth, after you install, go to the payment method module and change the status to "Active" by clicking the "Action" option.
Check Out: