Learn about our company.
BDTASK is a digital experience Software development and IT company in Bangladesh.We are working in Software Development since 2012.
Team of highly experienced professionals
Working in Software Industry Since 2012
35+ Theme & Software developed
More then 3,000 +
Software Sold
Our featured product.
Our products are highly effective and feature complete products. Below are our products provided, which you can Browse All Software.
Our Services
We are providing 8 core services in Digital market place.All Services are Featured, outstanding and Innovative.These featured are below.
News Portal development
We are working in online news portal development for more than 5 years. we have more than 200 Customers.
Software development
We work on Software Development in all platform in web development and software development.
Prescription System
Prescription Management System is the one of our biggest Cloud Based Application for Doctor & Hospital.
Website Development
We work on Web design development in all platform.We have more then 1000 Cusomters on Web Design and Development around the world.
WordPress Theme Development
WordPress Theme Development is one of our best services with Software Development.We have some wonderful travel and blogin theme at envato.
E Commerce
We have another Core Service on E- Commerce. Styledunea is our Ecommerce platform for Selling Goods around the world.
What did our customer say?
Our main concern is the customer satisfaction and customer support.lets see what our recent customer says.

Billy Martin
Excellent HMS, well described and very cheap. It has all features with an integrated website. I will say go for it and you will not regret.

Joshua Harris
Good software. All I am clear and understandable. Installs elementary. Support service - special thanks! Respond quickly and help in solving questions. Thank you and wish you success in development! We are waiting for interesting updates! :-)
Daniel Torres
five stars for everything. A nice script. The awesome support form the team bdtask. Superb admin panel. One can use this without programming knowledge.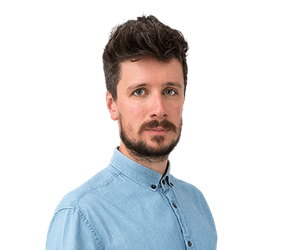 Sharon Wood
Good customer support and script. I am very happy to have it.

Steven Ramirez
Very good software and service. Soon I'll buy another license again. Thank you.

Steve Wilson
Great product I would recommend this to anyone that is looking for file-sharing cms!
Sara Sanders
Very good software to manage and sell products with POS integration. Bdtask is doing a very good job.
Our Clients
We Work Only for
The Best
We have more then 3,000 clients around the world. Some of our valued clients are: