ICO Software: 5 Creative Ways to Improve!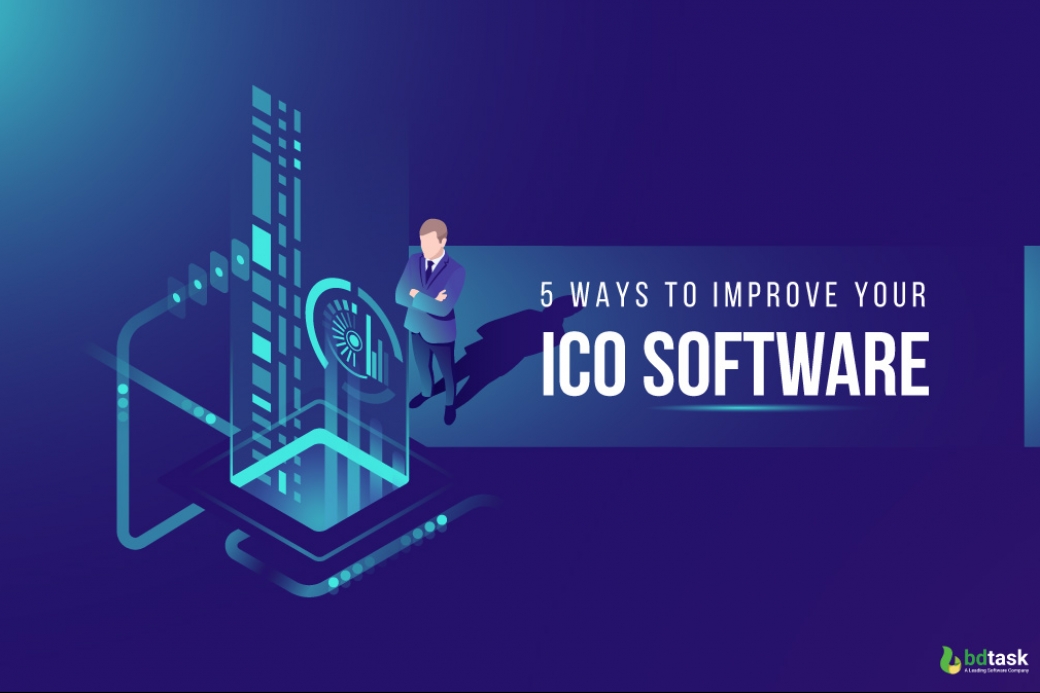 We know about ICO script software, ICO stands for Initial Coin Offering which is a way to increase the funds in the crypto platform. ICO is the same as Initial Public Offering for private companies to crowdfunding. This is the practice of funding a project or venture by increasing money from an outsized range of individuals. Each contributes a relatively small amount, usually via the Internet.
ICO software is a business process system to raise money. For cryptocurrencies ICO start-up business, ICO software is a complete solution. It has the most powerful payment methods such as Bitcoin, Ethereum, PayPal, Perfect Money, etc.
In this article, you will get more creative ways to improve your ICO Software.
You should have an ERC-20 contract address
So now, what does mean by "ERC20"? It means Ethereum Request for Comments. 20 stands for a unique ID number to distinguish this standard from others. Simply, "ERC20" is a protocol standard that defines bound rules and standards for supplying tokens on the Ethereum network.
ICO Software is a piece of code, a Smart Contract. This code is run on an Ethereum contract or a Blockchain approach. Ethereum contract defines all the rules and constraints such as price per token, total supply, timeline, etc. Everybody can contribute to the project when the smart contract completes the setup. ICO software provides tokens for exchange. That's why you must have an ERC-20 contract address, and these ERC-20 tokens are a very important part of buying or selling or sharing tokens, exchanging tokens for other tokens, transferring tokens to a crypto-wallet through ICO Software.
You must connect it to blockchain
You need a decentralized system because you need to protect the data of your customers. That is why you need to connect to the blockchain. Blockchain is a distributed database for storing data. The main advantage is that no one or entity like a government or corporation has no control over the blockchain. Actually, blockchain is a radical departure from the centralized databases. Other entities like business owners control and administrate that database.
You should have a right whitepaper
We all know about whitepaper very well. A white paper is an important document that contains the whole information by explaining your project information, market analysis, vision, mission, business development, etc.
Similarly, for ICO script software, a whitepaper is a directing roadmap for an ICO service provider. A whitepaper is a key to define how you envision solving a problem. So, the White Paper is one of the prominent elements of ICO.
You Should have very clear Project Road-Map
An ICO project must be a trustworthy one for the investors. So your ICO project's aims must have a clear roadmap, which will ensure the protection of the investors' interests. As an ICO entrepreneur, you have to make sure that all the information concerning token distribution is easily accessible to your future investors.
another important thing that you'll present on the website is the detailed breakdown of the token sale structure. Token sale structure is also known as Project Road-Map. This will not only present the information is a clear way, but it also heavily contributes to building roadmap or fear of missing out.
ICO software investment policy
At present, crowdfunding is becoming a new way of raising funds from a venture capitalist. Without investing more money into the business, Initial Coin Offerings (ICO) – are expressly a good tool that helps to open up the way for decentralized crowdfunding.
As you know that decentralized is the core nature of such ICOs, there are high chances that investors might lose their money to market reactions or a scam.
So, the investors who are putting their BTC or ETH in such ICOs need to do it in a smart way. For this purpose, from the very beginning, people need to know about the proper investment policy for evaluating an ICO process before investing in an ICO software.