Make Your Products Eye-Catchy with Outsource Clipping Path Service Provider
Clipping path service is another name of the image editing technique. People all over the world are using photo editor software to transform a faulty image into a perfect one. By using clipping path service, anyone can change the color, modify the background, shape the edges, edit the logo, and shadow fixing, many more. Are you looking for an outsource clipping path service provider? And why should you choose an outsourcing company? Let's learn about it.
Clipping Path Services helps to make your products eye-catchy and smudge-free. Clipping Path enables you to regenerate your image's attractiveness. Clipping Path ensures and boosts up the images; therefore, anyone doesn't get affected by the vibrant of the image. The clipping path helps to reconstruct pictures into the most perfect and complete picture. Every year, millions of dollars are spent to make the most attractive image all over the world. In this way, this new image can easily grab the customer's eyes, hence can also generate some profitable benefit.
Before looking for the best clipping path service provider, certain matters need to be acknowledged. For instance, 
How they do it
The number of days required for processing
What are the tools they use
what will the cost 
evaluate their quality 
how much skillful they are 
Clipping path is the process of using the latest tools and programs to reproduce your image in a new way. That new illustration or picture is then used on different websites, brochures, or an advertising campaign.
The first thing you should do when determining what type of company to hire is to decide what you need. Do you need a digital copy, a rough draft, or something in between? Once you know what type of copy you are looking for, it is easier to decide what type of company to hire.
The next step is to answer the question, "What type of business are you?"  "How do I choose a clipping path company?"
The most 8 things you must check before ordering any service.
Expertise
Experience
Tools
Quality
Capability
Cost 
Support
Delivery
Ask for professional references and consultancy. Ask them to give you their insightful and experienced idea about:
pricing fees they charge  
The number of hours it takes to complete the project 
The types of projects they usually work 
Besides, it would be best if you kept in mind that the company offers samples of their work and computer-based programs that are used for editing or animated images. And most importantly, you should also analyze their websites to find out if they offer free trials.
 Also, make sure they offer any responsive support and effective ways to contact them or request more information about their services.
With a clipping path service company's assistance, you can easily enhance your products/services image's visuals/services image. Therefore make it more attractive to the user. And give you peace of mind knowing that your company is on the right hand. 
Remember, there are plenty of benefits of hiring a clipping path service company to handle this particular project.
Clipping Path Services provides a free trial version for the users to test the providers' capability before placing orders for the images. You can also try out the sample images available on the clipping path service website for free. If you have any queries or need any further information about the services, you can log in to the website or email them and get the help of their dedicated support team.
Bdtask offshore outsourcing provides clipping path service to many customers. Bdtask offers outsourcing services to the top and most complex photoshop clipping path services in India, the USA, UK, Europe, Australia, and many other countries. 
Bdtask provides outsourcing services to its clients by assisting with some excellent solutions according to their requirements. Bdtask always tries to serve a fast service to its customers by providing the best solution to their best quality requirements. Bdtask helps its customers better with its high level of efficiency and proficient team of professionals. 
Clipping experts & Bdtask staff indulge with their useful services to their customers, with the utmost care, dedication, and professional services.
There are many types of clipping path. Simple clipping path, Medium clipping path, and Complex clipping path, etc. However, there are some other types of clipping paths.
Simple Clipping Path 
With the help of industry-standard Adobe Photoshop, the Clipping Path Specialist uses high-quality, accurate pen tools to select an image's outline areas. This outline around the image helps to remove the picture from its background.
Simple clipping path is usually practiced with the straight or rectangular shaped product, especially with the image with less number of the hole or no hole. 
For instance, if you want to change the background of stone earrings, draw a line by the edges of this image. The tricks work like cutting an image out of paper with a pair of scissors. Hence get a completely separate image of the hand watch without the background, which can be applied to a new or different background.
It takes about 5 to 10 minutes or more time, depending on the provider's skills to do this task. The quantity of curves and anchor points of the trail is greater than the essential clipping path during an easy clipping path. The starting price is US$0.5-$0.8, which will process 3000+ images/day.
Medium Clipping Path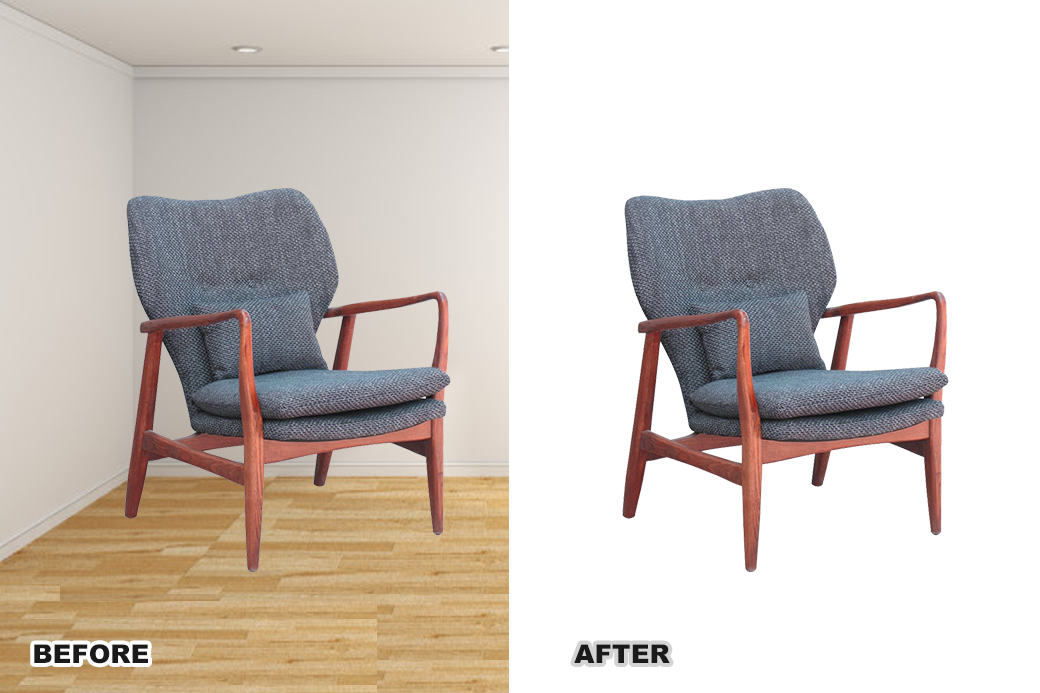 The medium clipping path is much more challenging than the basic and simple clipping path. It requires a lot more effort and focuses. Multiple clipping paths are needed for those images; those have numerous or complicated hole designs inside the image. And also, images containing intricate twisted curves at the edges, such as jagged showpiece, engine parts, engraved rock, chained bracelets, etc.
Multiple clipping path services are the specialty of the Clipping Expert Industry. Through this service, the consumer may adjust the individual image components in terms of color level enhancement or shift, several fillings, saturation, scale, rotation, filters, effects, and more. Things or product photos that involve numerous clipping routes include GIF & Flash composite animation, fashion catalogs, e-commerce items, fashion catalogs, page models, and more. 
Multiple clipping paths help the customer make images of varied sorts of products or clothing without the particular need to purchase new ones.
For example, if you're taking a model with differing types of clothing, shirt, pants, shoes, hats, etc., therein case, we will create a path of every product worn by the model and path them separately. Additionally, we will also trace the patterns or design of a product and take it away to support the customers' requirements.
Multiple clipping paths help to illusion various types for an equivalent piece of clothing. Also, for other objects, we will outline each part and afterward use those parts for further Image retouching
Complex Clipping Path
A complex clipping path can be applied to pictures of the compound and sophisticated shapes, designs, or group photos. For example, jewelry items like chains or bracelets and non-living objects like trees, hut houses, designer clothes, etc. These products have many holes/embedded transparency and lots of closed paths. 
It's added to different items like rope, group men, furniture, group bracelets, fuzzy dolls, group photos, loops, etc.
As usual, a complex Clipping path is an overview of a particular object or person but a more advanced version of a Clipping Path Service used for complex and time-consuming products. As a clipping path company, we will classify the complex clipping into two parts.
Super Complex Clipping Path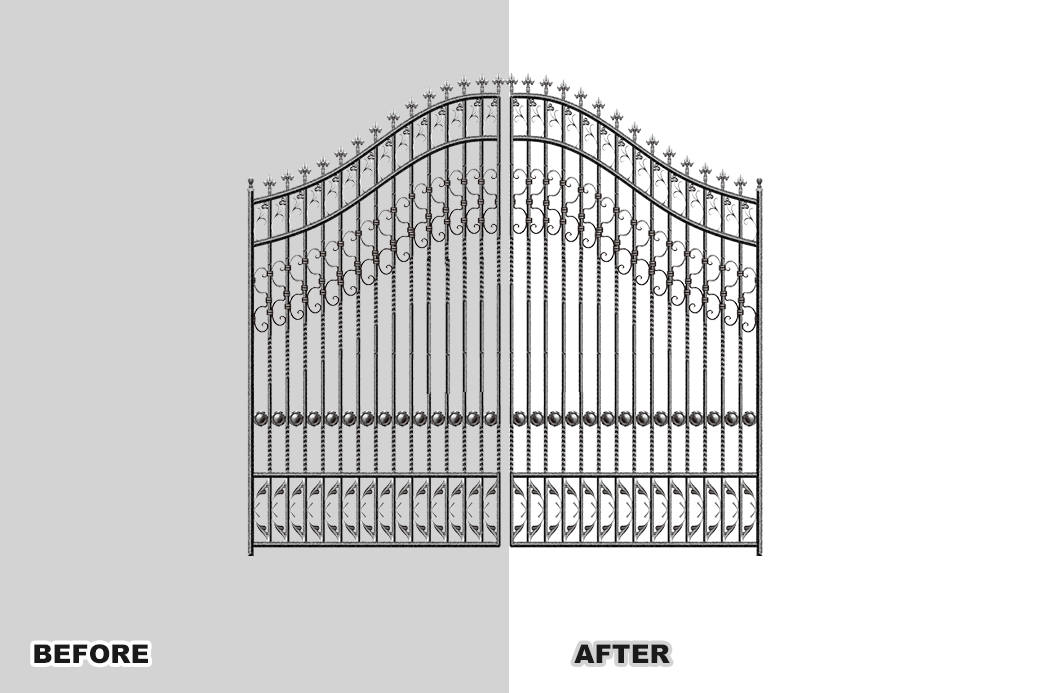 Applying the super complex clipping path in a  complicated image such as multiple holes or embedded transparency can easily convert the whole process. Significantly benefited for horizontal or vertical zigzag typed images that have more than 100 clipping paths to join.
Super Complex Clipping Path applies to a wide variety of items with a double opening, width, barrier, gate-like structure, a vertical and horizontal zigzag pattern that involves an enormous amount of paths and points of the anchor. 
For instance: single or group pictures with flying hair, motorcycle,  bicycle, heavily designed ornaments, wooden chair, etc. 
Adobe Photoshop is one of the famous and widely used graphics programs. This program's well-liked feature is its ability to switch images with a layered effect, making it possible to supply complex clipping paths in only a couple of clicks. Because Photoshop is such a flexible tool, people often create their own complex clipping paths with Photoshop to control images or make any subtle changes that they desire. However, these complicated images don't always begin as they ought to.
Manual clipping path 
The manual clipping path is usually for dummies, the clipping path. Very easy to use and used with a straight or single vertical object. Proper implementation of a manual clipping path can be with a handy pen tool or line tool. The manual clipping path has all the necessary equipment to improve an image into a great one.  
Alpha Masking
Alpha masking converter helps to separate the transparency object from the backgrounds. It has a bitmap mask with transparency. With the alpha mask's help, you can erase both the transparent and cloud areas from your image.
Alpha masking can be applied to edit both pictures and video composition. Mainly alpha masking is used to separate the transparent object from the background. Clipping path specialties usually used the magic wand, lasso, or pen tool for correcting the images. Alpha masking holds a collection in black while varying shades of gray pixels. Such images with flying hair masking and many other complicated triple chained hole objects can be easily solved. 
Overlapping Clipping Path 
The overlapping clipping path is the most remarkable one among all the clipping paths. It can work with two or more images that have similar type or color or shape. And rearrange those separate images in a single frame. Overlapping the clipping path is most useful since it helps to a sense of an image, especially helpful for the technical industry.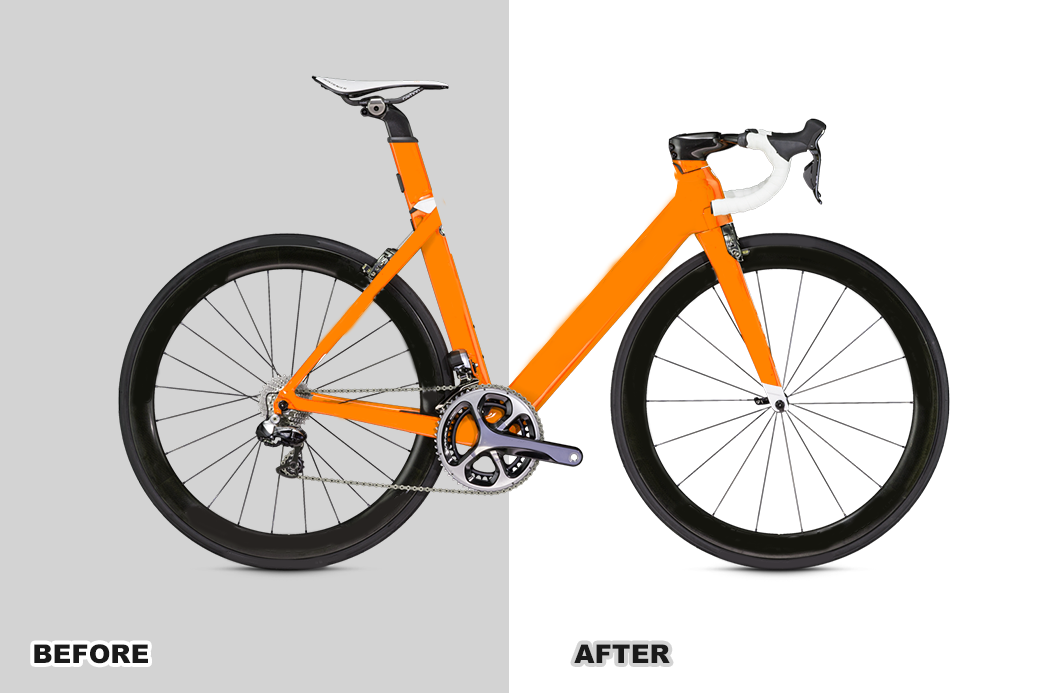 Deep etching is a common term used in graphic design. Deep etching plays an effective solution for photo background removal, performing deep-cutting, clipping masks, clipping route, or context removal services for image processing services. 
When it involves deep etching, this suggests here is hand-drawn, pixel-perfect selections. Deep etching helps to construct the process of removing a specific part of an image from its background.
Deep etching Service, somewhere referred to as a clipping path or clipping mask, creates a specific selection around a part of your image. In practice, this allows you to those parts of the image during different projects, apply edits separately to varying objects in your image, and even remove items from your photo.
Replace the background of an image with a more exciting one
Copy objects or people from multiple photographs to be used during a digital composite
Draw attention to the part of a picture by applying creative effects to a topic and background separately.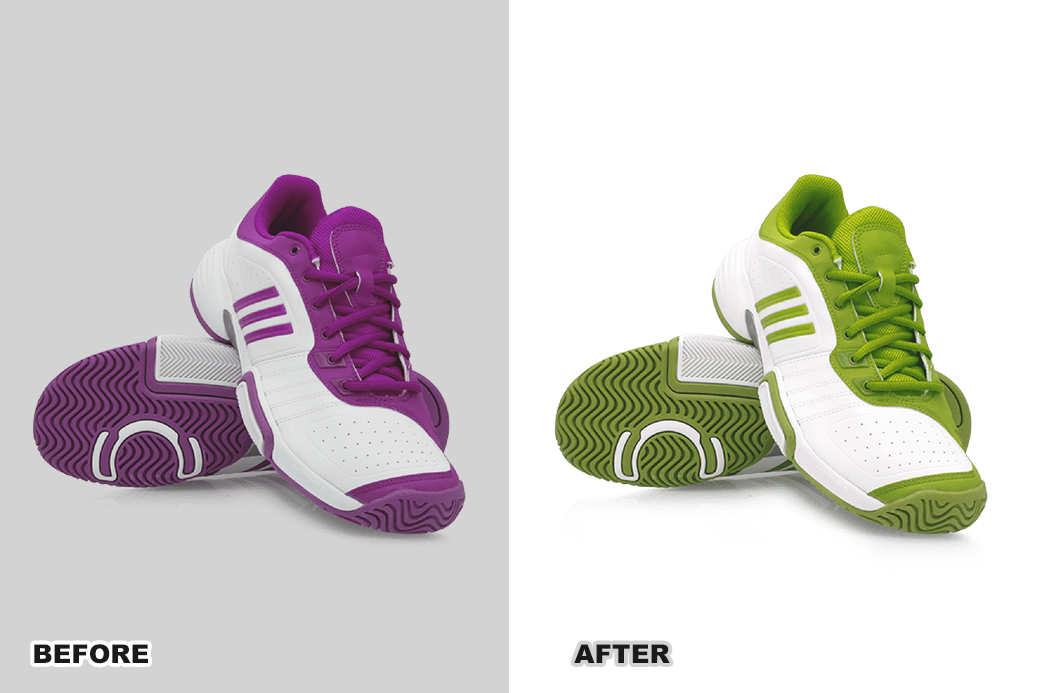 Color Correction service is considered to be the core heart of photo editing. A warm, well-adjusted color palette lends a way of life and lets your image breathe. In comparison, a chilly or unbalanced set of colors can leave your image lifeless and dull without you knowing why. Therefore clipping Path center is here to assist. We promise to offer all of your photo editing projects the individual attention it deserves. We ensure your images find their space professionally and artistically and correct the errors in your color balance, levels, and exposure. Hence make the picture more appealing and infectious.
Categories of color correction 
Color correction for Photographers:
After the photographers have done their photo shooting, they start their real work by modifying the pictures from different areas. They transform all the images in the most attractive and memory capturing moment. The area of modification is: correcting the color balance, altering brightness, or contrast level, remodeling the shiny or glowing effect, correcting the blurriness, etc.
Portrait Color Correction:
This portrait color correction includes many essential adjustments such as skin color correction, eye shaping split tones, etc.
Glamour color correction: 
Glamour color correction service is an advanced photography method where spot, screen issue, Hair, advanced makeup shade adjustment, and different parts need reshaping with Photoshop and some other editing programming.
Photo masking is similar to graphics software like Photoshop to cover some portions of a photograph and reveal some portions. It's a non-destructive process of photo editing. 
There are three sorts of masking
Layer Masking
Clipping Mask
Alpha Channel Masking
There are many different ways to utilize photo masking. For soft edges of an image such as human hair, furry clothes, doll, etc., chained with clipping path technique, photo masking is implemented to separate or replace the photo's background. 
For hard edges, the clipping path technique is used; for the furry or soft edge. Masking is specially applied in the areas where it's impossible to grab more accurate details of sentimental edges with the clipping path technique alone; the photo masking method is called upon to isolate the object from the background.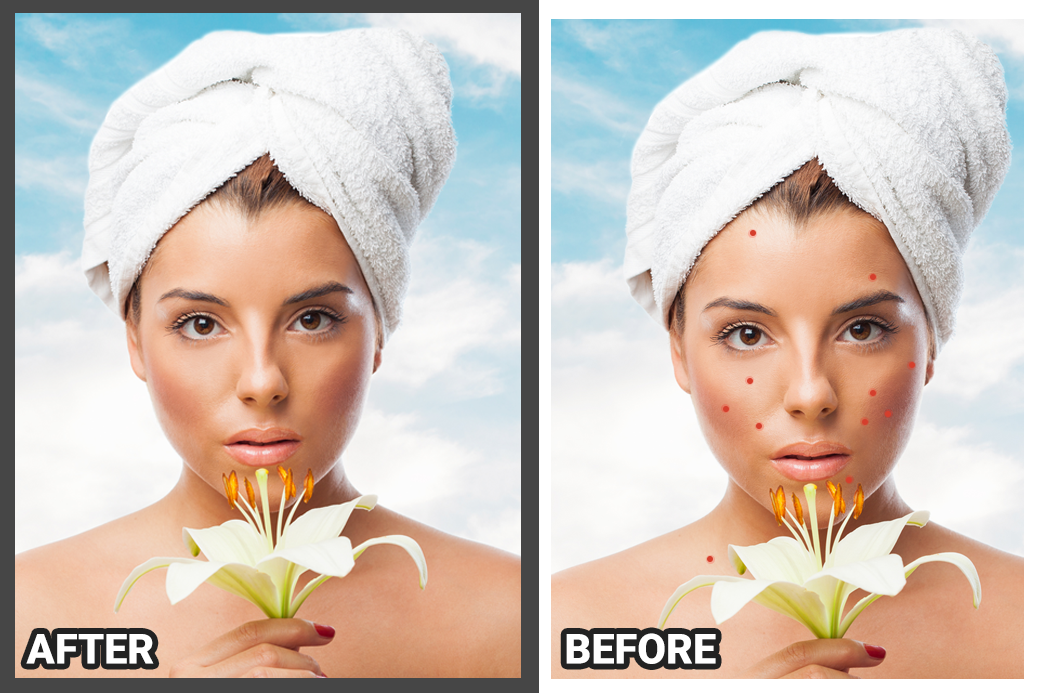 There are several advantages of hiring Photo Retouching Services for your business. If you are not so good at editing photos, then a professional Photo retouching company can help you do that job faster and more proficiently. Professional Photo retouchers have good experience in editing digital images and can deliver perfect results within a short time. They will also explain all the job's technical aspects and help you choose the best software to use. You can also consult with the retoucher on different types of images, how to best edit the images, and what you need to get them printed out for your clients.
The category that can be improved by photo retouching service:
Eliminate blemishes, acne, unwanted hair, and dirt
sharpen eyes and lips 
abolish redness from eyes, wrinkles, and creases
Whiten Teeth
Restructure eyebrows and eyelashes
Adding volume to eyelashes and hair
Improve complexion
Enhancing contrast and visibility
The cost of Photo retouching services usually depends on the type of images they have to deal with. However, it is up to you as a client to ask for a price quote before paying the final bill. It is advisable to ask for a sample image from the retoucher to preview what kind of work is needed and its cost. Make sure to determine a budget before requesting the services of a photo retoucher.
It is wise to hire a photo retouching service provider who has comprehensive professional photography knowledge of using different types of retouching tools. Photo retouching service providers must be experienced enough to deliver the work you want to be done. Also, a good service should have a good customer service support team who will respond to your inquiries at all times.
Background removal service is usually used for image manipulation techniques, wont to erase the unwanted back-drop from the image. Believe you snap an attempt of a product where various other substances exit what you never mean to show; this mostly happens when you are doing a promotional activity for your product/service on an e-commerce site.
Removing the background from the image can change the entire essence of an image. It's more appealing, so any beautiful face will render it more eye-catching for others. Photo trims provide you with the most uncomplicated background removal service through which you can edit your images. For instance, image cut calls at a short time and with full proficiency. 
Again, we charge a very reasonable cost so that we can retain our clients and they can stick with us for all our editing services. By ablating the dull or lifeless background and adding up some new, more exciting one, it changes the entire viewpoint! After an entire clipping path, this removing task needs 100 percent accuracy to make it look cool and awesome, leaving the job to our professionals.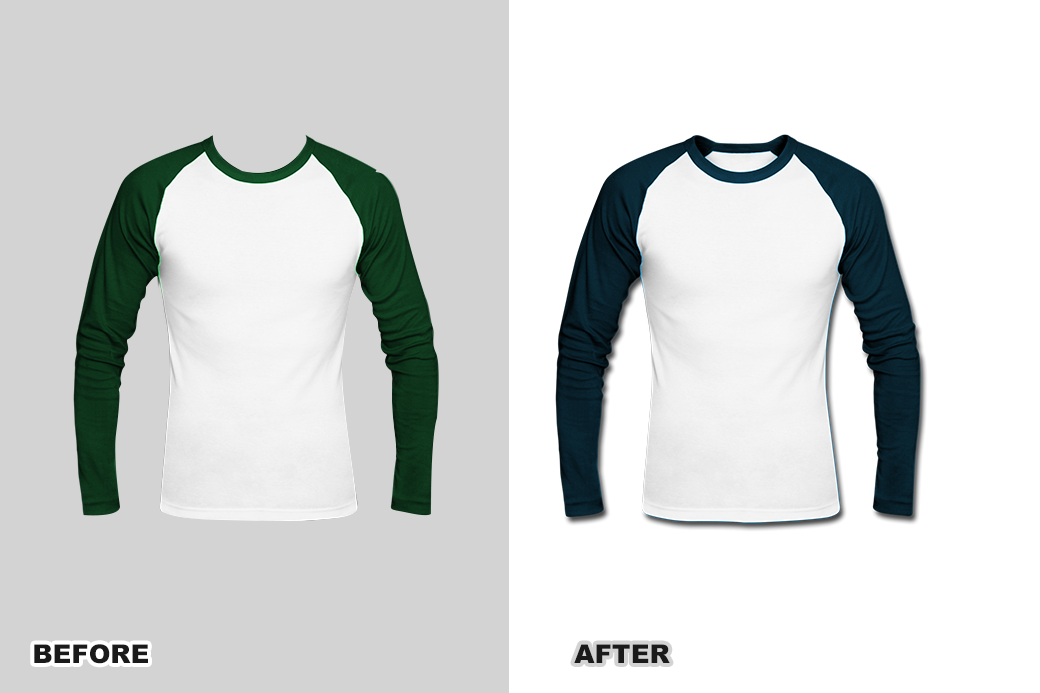 For various catalogs and e-commerce sites, mannequins are used rather than human figures to make the 3D effect of varied garment items like shirts, trousers, jackets, cardigans, swimsuits, lingerie, etc., and sometimes jewelry. Within the final output, you would like to get rid of the background alongside the mannequin and provide it with a hollow or ghostly look. That's why it's called the Ghost Mannequin Effect, which is additionally referred to as the Invisible Mannequin Effect. 
You can create an equivalent effect by using Transparent Mannequins or Removable Ghost Mannequins. After capturing the photo, you will need photo editing services to reshape the impact correctly. That's why, to scale back time and money, many photographers avoid expensive Transparent Mannequins or Removable Ghost Mannequins because photo editing usually is less costly.
To get a 3D effect, shoot the traditional mannequins wearing garment items from various angles. At an equivalent time, shoot the neck, bottom, inner parts, and sleeves separately and send it to us. We'll remove the mannequin and studio background from the photo and replace the opposite parts in Photoshop to make a hollow-human or ghostly effect. You don't have shots for other inner parts, we will manage to supply your final output. Additionally to our Mannequin Removal Service, we'll also remove bad wrinkles, dust, spots, and dumps. We'll also apply to crop, resizing, straightening, shadow removal, and reshaping to optimize the merchandise for final output.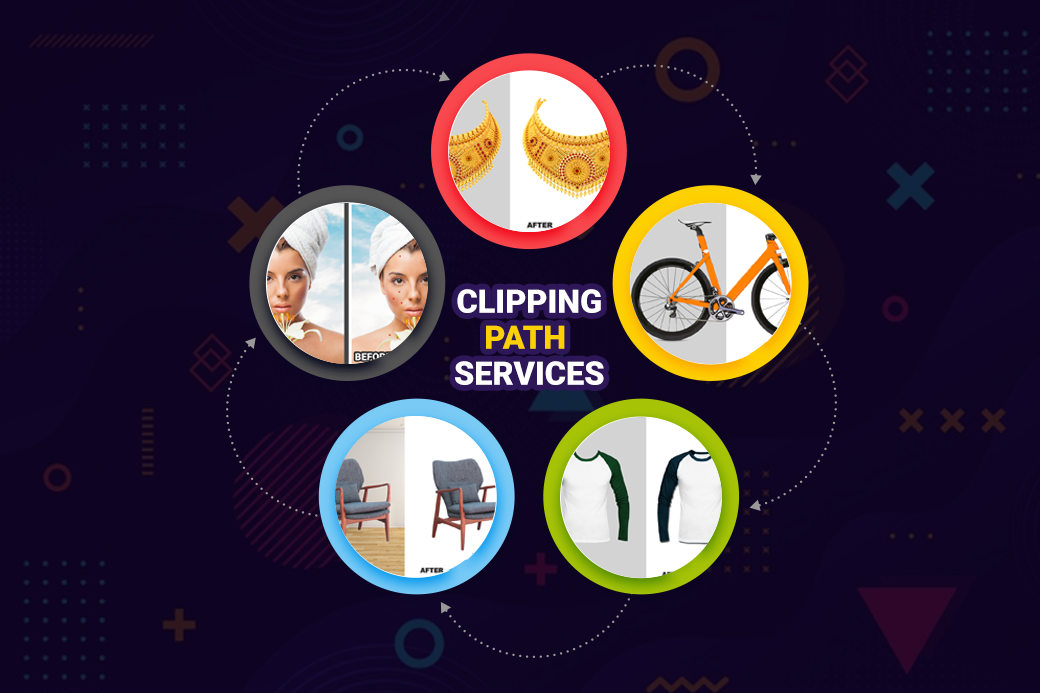 Clipping Path Service for Garment Industry
Today, it has become mandatory to maintain the garments industry quality for clients with strict quality control rules to ensure maximum satisfaction. The Clipping Path Service is needed for the garments industry because it helps in customizing fabric-designed cloth's images easily. The pictures have first been clicked in an ordinary studio, then with the help of clipping path techniques, those images are edited, cut, or shaped or background changing. And may also help you to apply separate images to whatever background you wish. A neat and clean background is mandatory because the fashion industry depends on how the product presented to the customers and how attractive the clothing is.
Through the clipping path services brilliantly help the fashion industry to transform the product's images into the most attractive one. For instance, erasing the idle or loose thread or correcting the color complexion, or placing the image with a perfect background that will more complement the product. Clipping path is the finishing touch to an image and converting it into the most flawlessly fashionable and professional all over the world.
Clipping Path Service For ECommerce
Clipping path is an essential service for web-based companies that promote web business like an e-commerce business or online shop. Cutting or editing images is the most common thing in an e-commerce sector that features many different sets of product images to draw the customers' attention. By enhancing the attractiveness of the photo quality, help to generate more sales and growth. 
The whole e-commerce business depends on the image; the entire e-commerce business is based on how much eye-catchy the image is.  And trusting in that image, visitors get attracted, choose, and order their desired product. With the help of clipping path techniques, e-commerce business owners can easily manipulate the customers by making the product what they are not in reality.
Clipping path service can also be used in different posters, brochures, flyers, catalogs, websites, newspapers, magazines, photo agencies, advertising, and many other regions. For this reason, Best Clipping Path Service/Cut Out/Deep Etch is becoming very fashionable for web-based companies everywhere on the planet. Clipping path services are usually utilized in eCommerce photo editing and photography software to chop 2D images
Photography Post-Production
Photography post-production is the most significant part of filmmaking, video editing, and photography. The primary stage of post-processing usually starts with loading the raw images into the post-production software. The second step is to chop the objects within the images with the help of Pen Tool for an ideal and clean cut. The third stage is cleaning the image using tools like the healing tool, clone tool, and patch tool. The fourth step is designed according to the need of the clients.
Wedding photography, real-estate photography, school-college, and official photography need this kind of post-production service.
There are tons of Post production photo editing services like 
Photo color correction
channel masking 
layer masking
InDesign path
Face skin retouching
Background retouching
Clipping path
Stray hair removal
Body/face reshaping
Ghost Mannequin
 Bdtask Offshore outsourcing has helped huge clients transform all their hard work into an easy and simple process by providing them with many facilities. These clipping path services are perfect for those who are or want to learn and practice graphic designing or those who want to start a small e-commerce business. Bdtask offers a complete package of Photoshop Clipping Path services and different Photoshop solutions to its clients. Always tries to fulfill all their requirements of the customers in a brief period. Customer satisfaction is the main key. 
Bdtask is one of the leading companies in the offshore outsourcing sector and has provided top quality services to their customers for more than seven years. Bdtask helps its customers in a better way with its highest level of performance and efficient service.