Leading Software Company in Bangladesh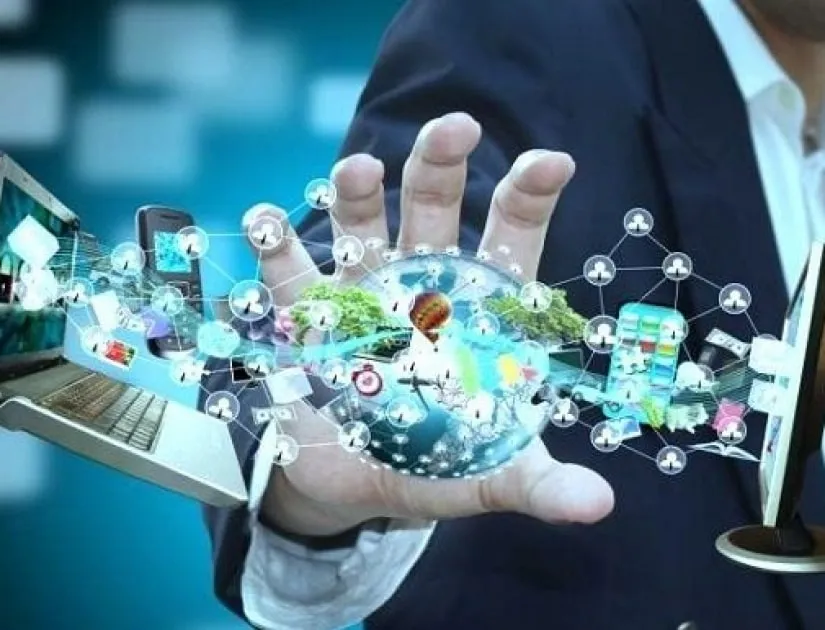 List of Leading Software Companies in Bangladesh
Bdtask started their journey from 2012 in Bangladesh. Bdtask is the best IT &  Digital Experience Software Development Company. They are also top mobile app & web developer Companies. Bdtask has over 45+ team members who have already completed hundreds of projects successfully. They develop realistic software based on market demand. They have developed ERP software, Isshue -e-commerce software, Nishue – CryptoCurrency Buy Sell Exchange System, ICOWallet– ICO Software, and Token Launching software, Pharmacare– software, VMS -Vehicle management system, Hospital Management Software, etc. Recently they have launched Bhojon – Restaurant Management Software, TubaHotel – Hotel Management System. They work with state-of-the-art technology to support our customers to give them the best quality product to the market. Their business is based on various business models and offers a wide range of products and services operational services, Sales of software licenses, maintenance services, support services and other included the revenues generated from these services.
Bdtask launched an academic section in which they offer various types of IT and soft skills. Bdtask World is proud to stick to its purpose, dealing with customers who share the same values. They are a very proud member of the BASIS, which aims to develop the whole IT  section of Bangladesh. That's why Bdtask is one of the top software development company in Bangladesh.
Tiger IT has played an important role in the country's IT industry for 10 long years. We have extensive experience with various apps and games together with just a few government projects. They are one of the country's leading software companies to introduce the Bio-metrics Program and the Automated Fingerprint Identification System (AFIS). It is one of the world's few firms to produce the AFIS certified NIST and the first in South Asia.
The first software development company for CMMI Level 5 in Bangladesh is Data Soft. Data soft supported their consumers with advanced, affordable, technical services in both the commercial and public sectors. This led greatly to the digitalization of Bangladesh in the design and development of ventures. Their ability to create fully functional, bug-free software according to the customer's requirements and their commitment to the client is what put them on this list.
BrainStation-23 has fast risen to one of Bangladesh's top ten software development firms with the greatest success and creativity. They are also becoming a world-class brand that has expanded across countries such as the Netherlands, Denmark, Sweden, Australia, Great Britain, and many more. Their clients are just a few of Bangladesh's heavy- hitters, namely Grameenphone, City Bank, British American Tobacco, and  Robi.
Kaz Software was founded in 2004 and is an award-winning custom software developer. Innovations were planned, developed, and introduced by businesses and start-ups. They provide their clients with quality, faster, and less expensive service.
By creating some ingenious products, Orbit has gained invaluable experience in the field of software development. For shining examples, an ERP HRM program, which manages more than 10,000 people in one of Bangladesh's leading industries. They have customers from around the world, including Australia, Canada, USA, Kenya, and the UK, etc. Their ability to create software with fully-functional, bug-free software focused on the customer's needs and they are loyal to customers. They are also prepared to manufacture SaaS services for needy people.
TopOfStack Software Ltd is Bangladesh's best Web Design and Development company. Bangladesh's leading technology of custom software and web apps. TopOfStack Applications Ltd. provides a customer-specific dynamic or static platform. Their developer team and web design professionals read the experiences and insights of customers. They offer excellent products, ideas, and creative solutions If the customer wants to design a new website or update the same website. The business TopofStack Software Ltd. is specializing in software and technology development and delivery for Mac OS X, iOS, Windows, and Android.
This is one of Bangladesh's best-known software developers today. In 2008, they started their journey and never looked back. Their customer list is as diverse as it is huge, and there is hardly any industry where they have no fingerprints. It covers news reports, houses, hospitals, restaurants, law firms, etc.
Their ability to create custom software and frameworks for the varied needs of companies is our real strength. Their brand name has acquired enough of the respect that each company trusts in the production of technology.
They are one of the most successful software development company in Bangladesh with more than 1500 + successful software implementations under their belt and nearly 20 years of development experience. Databiz is accredited according to ISO 9001:2008 and ISO 27001:2013. Their client list includes, just to name a few, Cute, Banglalink, Bangladesh Police, and Dhaka University. Even though their research is not limited to the development of software;  that is where they most shine. They work ethics and what makes them so famous is the immaculate products made. Their professionally organized and standardized working approach ensures fast application development and deployment.
 Nano IT is an organization with a wide range of IT experience. It covers domain selling & registration, storage, web design & creation, and also the development of applications & devices they were able to create a complicated specification application. Nano IT can address all problems to create software for CMS, POS, ERP, and even payroll systems, no matter what the customer needs.