What is eCommerce Shopping Cart Software? Definitive Guide!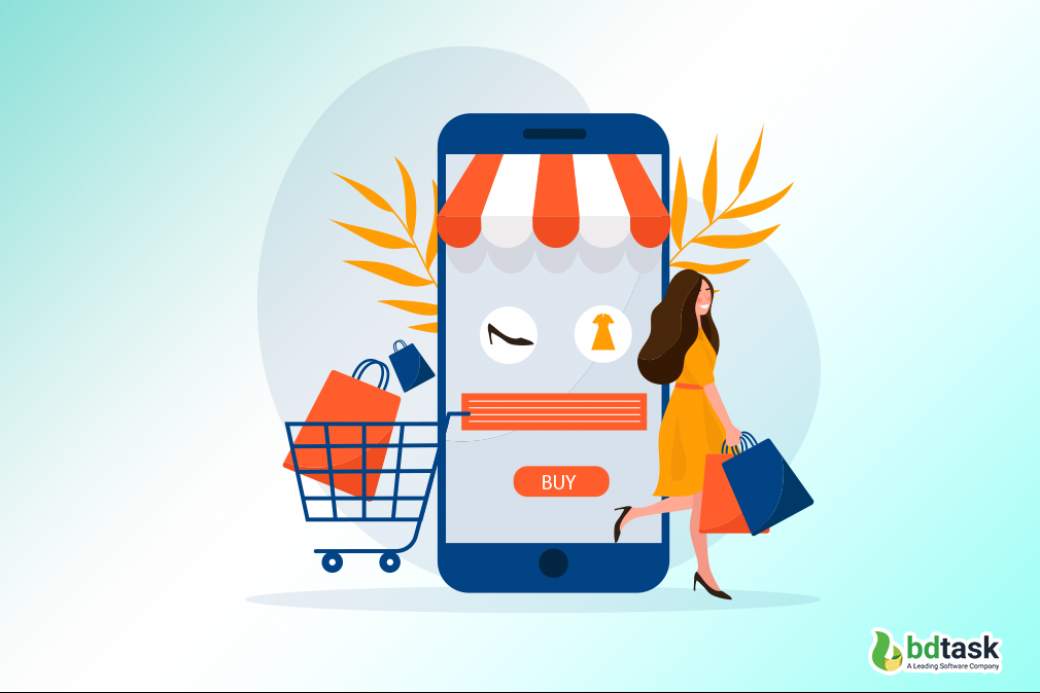 The eCommerce sector has expanded remarkably from the past few years. People realized that they could start any business with a low initial investment compared to the past. In this digital generation era, everyone wants to become independent. Intends to sell the demanding product in the market, earn money, and become a self-reliant entrepreneur. This potential entrepreneur needs a proper guideline to fulfill their dream. Therefore, this eCommerce shopping cart software helps them to set a blueprint for their business plan. Nowadays, entrepreneurs choose e-commerce platforms rather than traditional shops. 
In comparison, the online platform provides entrepreneurs ample opportunities to reach a vast range of customers and increase sales. Simultaneously, this online shop gives flexibility for the people who maintain a hectic lifestyle and don't get the time to visit the shopping mall.
Ecommerce shopping cart software is a tool to buy and sell products online. Performs to help the business owner to sell their products both digitally and physically. This eCommerce shopping cart creates a stage for any business owner to build up a business. Ecommerce business is a reflection of the traditional shops. The main difference is that traditional shops are structured on land, but online businesses are structured on the eCommerce shopping carts software. This e-commerce shopping cart software transforms all the trouble of doing a business into comfortable, smooth, secure, and fun. 
On the other hand, whenever a customer visits a website or checks the price for their desired product. And if they find their desired product, they will add their product to the shopping cart. In this case, they have to click the "add to cart" option. And in this "add to cart" option, customers can add or remove any product.
After selecting their desired product for purchase, they will click the "checkout process." And fill up all the essential information required for delivery—for instance, name, address, contact number, and email address.
And then, by clicking on the "proceed to pay" option, the customer will select their suitable payment option. After finishing the process, the customer will get a confirmation text to the giver number. This software will then send the notification to the admin about the purchase to start with the order and shipping process.
Open-source shopping cart
This shopping cart software comes up with additional open license facilities. A website developer gets the full freedom of designing the website according to their needs. They can rewrite the source code too. This shopping cart has both good and bad sides.
The good part of this software provides free access facilities and full customization facilities of source code. Whenever the developer wants to do some addons, bug fixes, or software modification, they can easily do it. Unlike the advantage; this software shopping cart also has some messy disadvantages. This software cannot be controlled solely or by a company. So one can face huge trouble to solve any problem.
It has an alarming central support system. While failing to provide support service for the modified version of the software, it gives notification. And sometimes failing to recognize the software's modification, the customer did according to the need. Besides the customer, they need to install the software by themselves. After installation, we need to make sure that whether the software matches their server. 
To get better performances, customers need to upload the latest version of the software manually on their server themselves.
The most helpful open-source shopping cart software in the market are Zen Cart, X-cart, Woocommerce, Magento Presta shop, open cart, and many more.
Licensed shopping cart
This shopping cart software is much more superficial than an open-source shopping cart. Individual businesses develop this software and make it available for purchase and usability. This shopping cart software allows developers to form any addons or plugins through API programming. Mostly comes up with a one-time purchase package of the software usage. 
Despite the fact, the software offers the monthly and annual model purchase package.
These purchase packages design to cover all the updates enclosed within the fixed time. And after that, when it expires, the user needs to pay again to extend a new version. 
After-sale expert team support service included for a fixed period. Like open-source shopping carts, licensing shopping cart software must process every step manually. Such as installation, they were arranging the features, setting the software to their customer server, and uploading the new version. The most effective licensing shopping cart software is Isshue, Magento, Woocomerce, opencart, and many more.
Hosted shopping cart
Another name for hosting a shopping cart is a Saas solution. Including the mixture of both shopping cart software and web hosting. Unlike open-source and license shopping cart, hosting shopping carts don't have to mix and match the software with the developer web server. 
Therefore reduces the hassle of the downloading and installing process. Moreover, website developers can easily make any software modification updates and maintenance on their own.
Hosting shopping cart software also gives a web-based interface. 
Developers get the flexibility to decorate their stores according to their needs. Without any difficulties in downloading and being able to access their business from any browser. A free accessible trial version provides to assure the customer that they choose the best shopping cart.
Compared to open source and licensed shopping cart software, hosting shopping cart software is the least complicated. The most useful hosted shopping cart software is Wix.com, SiteGround.com, 3dcart.com, Shopify, Big-commerce, and many more.
Free Platforms
Free shopping cart software falls under the criteria of the open-source shopping cart. This software is an open platform for everyone. A free and open platform that anyone can do any study or business work. Moreover, make any modifications or changes according to their needs. There is no restriction on the expiry deadline. 
Anyone can use it any time at zero cost to enhance their performance. It has full and free freedom to change the source code as much as the user wants. The most popular free shopping cart software are woocommerce, opencart, Magento, and many more.
Ready-made platform 
This software is always available in pre-ready. Users will buy the software, and within one click, the software is installed and then done. Users can access them immediately. Every theme management system is pre-ready. A user just has to put their data. 
None, the less this shopping cart software doesn't have a robust technical support system. Besides, users sometimes face difficulties in understanding how many numbers of users using the software at the same time or whether it is hacked or not. 
On the other hand, it is also called universal software and relatively cheap compared to others. Some of the popular ready-made shopping cart software is Isshue, Fleetcart, and many more.
Customized shopping cart
The most important part of this software is that the user has the complete freedom of customizing or tailor any option they want. Comes up with a landing page for the visitors and can collect and save all the email as much as they want. 
Have the tracing source code facilities and can easily track the new and old visitors on the site. Since this software has the full flexibility of changing anything they want, therefore comes up with a high-security system.
Multi-skilled POS management system
Impressive and powerful admin panel
Flattering photo management system
Well organized order management system
Effective product management system 
Purchase management system
Merchant management system
Effective live chat support
Proper record maintenance of stock available in the warehouse
The flexibility of managing different currency, language, country& states
Easily fit with any third-party software.
Records of currency transactions.
Month-end auto annual report option
Advanced option for managing bumper offers, coupons, discount offers given by the owner. Some seasonal occasional stock clearance sales are given to the customer. 
Have easy and different ways of the payment process.
Multiple flexibilities of tax setting and payment
Mail record and confirmation facilities
can blend with any device app android. 
Beneficial after-sale tech support team; available free service up to 6 months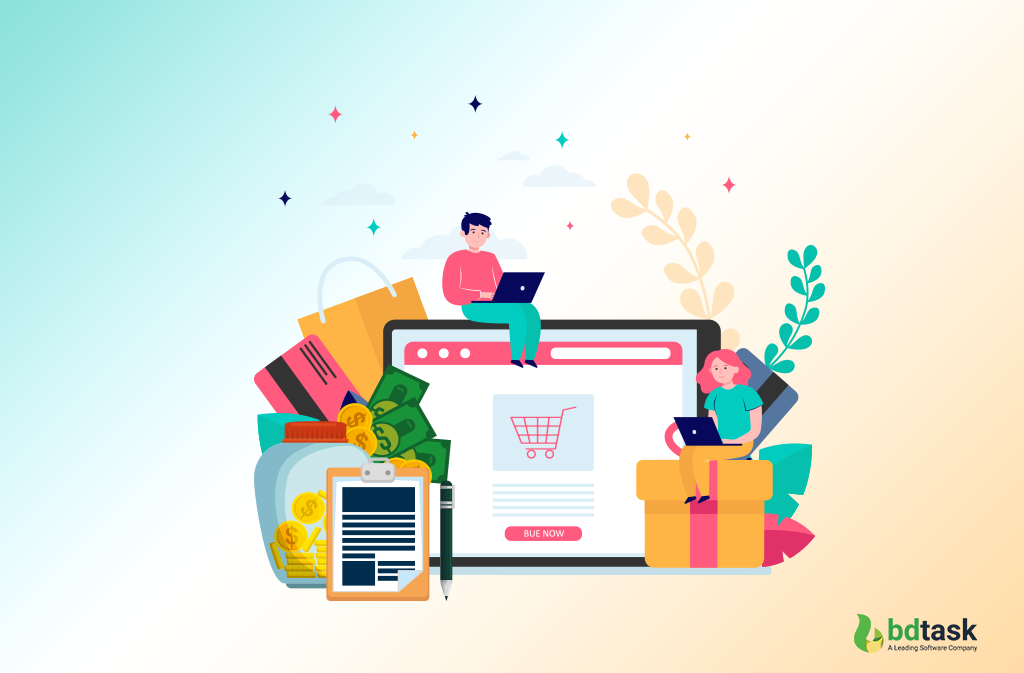 Choosing the right eCommerce shopping cart within your budget. Shopping cart software cost offers many types of criteria.
Some shopping cart software comes up with free accessibility services such as a free platform or open-source shopping cart. These shopping carts are most beneficial to small or future entrepreneurs. Who wants to start their business with a very low initial cost. These shopping cart software usually have very low or no access to features, add-ons, or plugins. Small or future potential entrepreneur cost for the e-commerce shopping cart is within $300
On the other hand, some shopping cart software comes up with the accessibility of enjoying some advanced facilities and, for instance, adding an unlimited user, adding a limited number of advanced themes, features, addons, plugin, with moderate or limited customization facilities. Besides, these shopping carts software are usually monthly subscription fee facilities. Medium-sized entrepreneur costs for e-commerce shopping cart software is within $1000.
Again, some shopping carts come up with full and advanced level accessibility. Users can enjoy every feature offered or have the freedom to customize the features of the shopping cart. This kind of shopping cart is usually quite expensive. Hence, it carries the highest cost and a perfect fit for large enterprises and falls within $5000.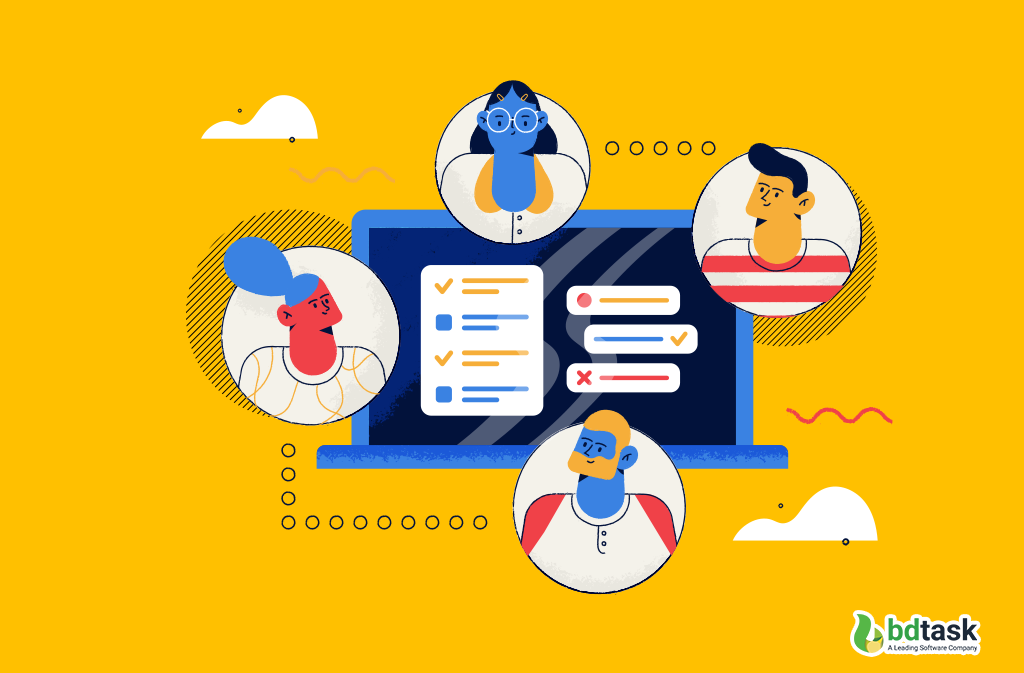 Entrepreneur advantage  
Proper organization
Shopping cart software allows organizing and recording every detail of the business, reducing human resource dependency. With this shopping cart software's assistance, everything can be managed efficiently and single-handedly, especially during rush hour. 
Reduce the stress of an entrepreneur 
Without this software, the entrepreneur would face difficulty arranging, managing, and always remembering every business detail. Thus, this software reduces an owner's stress and makes it much more comfortable to run the business more smoothly.
Comes up with beneficial features
A Shopping cart software comes up with immense advantages such as a range of beneficial features—for example, front-end customization, back end management, stock management, payment gateways records, etc.
Pulls more customer 
A well-organized shopping cart will enhance both back-end and front end shopping carts and help pull more customers and maintain customer loyalty.  
Hassel for going shopping mall decreases, customer satisfaction level increases 
Shopping cart software is built in such a way so that customers get satisfaction during shopping online. And don't have to go through all the trouble of multiple, repetitive, and complicated options. Having this software may make any business smooth and user-friendly. Therefore, it benefits the industry from both sides to attract and retain more customers.  
Customers' advantages
Smooth user experience 
This e-store has proven to be the most beneficial for both the customers and the entrepreneur. Doing business online, entrepreneurs get more customer baser, higher customer conversion rates. Consecutively the customers; get the most smooth and exceptional user satisfaction.
Solution for the people who leads a busy lifestyle 
This shopping online makes life more comfortable for the customers who lead a hectic lifestyle and don't get the time to visit the shopping mall.
Easy payment facilities 
Shopping cart software comes up with a straightforward and secure payment process with many different payment options. Complete their "check out" process without complication and ensure that the payment reaches the right person.
"If you do build a great experience, customers tell each other about that. Word of mouth is very powerful."- Jeff Bezos, Founder of Amazon.com
Upcoming small entrepreneur
This category involves college or university students or homemakers. Who is thinking of starting a business but still unsuccessful in starting a company just because they are scared of handling everything or don't know how to start the business.
Middle size entrepreneur
This category involves, who are already in the market dealing with the customer. Still, only limited to Facebook and now planning to extend the business. And to reach more customers but to fail to understand which direction to expand their middle-sized business.
Large enterprise
This category involves those who are already an established business—and now planning to add an online platform as a marketplace to reach more customers. Additionally, gain the opportunity to win their loyal customers' heart by giving them delivery service and online payment service.  
This shopping cart software has a POS (point of sale) service. It reduces the hassle of traditional shop owners', such as regular billing, inventory records, details of accounts, and invoice records.
Market policy 
A market plan is a crucial part of any business. Without marketing a product or service, it is impossible to reach the customers' minds. An online business entrepreneur can use different types of promotional strategies for selling their product, such as
Search engine optimization marketing 
Whenever the customer searches by any specific keyword, they can reach the items just by searching for it.
Word of mouth
 Loyal customers "WOM" ( word of mouth) helps the business enhance the brand as a result creates more trust in the new visitors' minds.
F- Commerce, YouTube, Instagram, Pinterest advertisement 
Forced video stream advertisements, etc.
When a person determines to start an online business, the most common question arises in any entrepreneur's mind. How to start it, manage everything in one platform, and reach a vast customer base.
Since it is quite tricky to deal with every customer one to one, the evolution of shopping cart software makes everything easy for proper guidance in setting up their business. Three necessary procedures have to follow by an entrepreneur:
Proper designing and customizing
Therefore, the front end of a website is an essential part; consequently, it needs to make it most attractive. The customer also accesses this part of the website. It's crucial to make all the buttons and options visible, understandable, and accessible for every customer.
This page front end includes a product details page, check out page, and a search engine page. Subsequently, the back end website owner simultaneously sets all the product details, setting pictures, and customer reviews.
Pillar of successful online business
Having the best software is the pillar of any successful online business. Based on this software, entrepreneurs will set their websites. The software should store and organize customer data, product details, inventory details, and order details.
Administration panel 
This shopping cart software comes up with an impressive administration panel, which helps an entrepreneur save small details of information for a business, such as inventory, order, payment, tax management, photo/product details, software setting after-sale support service, etc. In short, this shopping cart software makes doing online business fun.
Since internet shopping is taking over the trend of shopping physically, people become dependent on internet-based shopping. Therefore, traditional shop owners or small potential entrepreneurs choose this online platform for their business. 
They can now start the business with a minimal initial cost. It is essential to have an e-commerce shopping cart, reliable, and easy to use. Here are some impressive benefits of having an e-commerce shopping cart. Which will guide a new online entrepreneur towards a profitable stage:
A centralized solution for all types of data management:  
This shopping cart software works as a warehouse of all the information, such as accounts, billing, stock management, payment history, order management, tax setting, etc. Moreover, it shows a statistical graph of the diverse period's sales history.
A formal storefront
The evolution of shopping cart software happens to make the customer shopping experience more accessible and responsive. This shopping cart keeps all movement history of visitors and designed in a device friendly way.
Making online shopping more convenient
On this internet, mad-generation people are more likely to shop online than traditionally. People who cannot go shopping because of their busy life always choose to shop online. And to grab this segmented customer, make the shopping experience more comfortable and straightforward. This shopping cart software is the primary key.
Personalization
The web server developer can easily decorate and customize according to their need both front end and back end of the software. Therefore creates a strong position in the customers' mind.
Easy payment gateway
Shopping cart software comes up with the most hassle-free payment system. When paying virtually, customers stay confused or sometimes bounce because of the complicated payment process. Therefore this shopping cart software gives the facilities of adding as many variant options for payment as the webserver wants. And after payment, the customer will get a confirmation notification from the software. And also save all the information such as invoice and billing.
Reasonable cost
This shopping cart software usually comes up with one-time payment facilities. There is no hidden cost and gets an updated software version. And free after-sales service for six months.
Technical support
This kind of software generally provides the after-sale support service if the web developer faces any difficulties with installation or any settings problem.
Cart performance management
This software option helps ensure whether all the activities are running smoothly. It virtually shows the software's performance so that if any problem arises, the developer can easily recognize it and smooth the software's performance.
Comes up with special offer options
These options allow the owner to keep track of all the discounts, special offers, or coupons facilities given to the customers. Also, it can save the wish list of the customers or the product details searched by customers.
Feedback
It's a kind of C2B marketing; this option saves all the customers' feedback and experience while using this product. Both bad reviews and positive reviews are essential for business growth.
Shopping cart software helps the entrepreneur set the right direction for a business plan. Nowadays, many people face tremendous confusion and fear whenever they start a business, even though it's small.
Shopping carts not only help to manage the business single-handedly but also make the opportunity to expand the customer base. Hence enhances customer relationships.
The vision of having shopping cart software
Blend with social media
Social media, as a promotional platform, is the best option to increase traffic. Since people are more on social media than other platforms, hence increasing conversion rates.
Smooth shopping experience
Since the coming generation is more focused on the internet and the latest technology, therefore, to catch this market, an entrepreneur should be using the most updated software. As a result, the user may get more satisfaction, fast and smooth experience while shopping online.
Future shopping hub
Day by day, customers' online shopping experience and satisfaction make them more involved with online shopping. Therefore it raises the online shop's demand more than the traditional shop. And by facing this reality, many conventional shops are also shifting their business by realizing the beneficial side of staying in online business. And for proper management of this online business, a shopping cart is a much-needed option.
Day by day, the online buying and selling process trend takes over the tradition of shopping into a shopping mall. Therefore this whole content shortly summarizes every aspect of an e-commerce business. And how e-commerce businesses are built up in eCommerce shopping cart software. This e-commerce shopping cart software helps to handle and reduces the trouble of an e-commerce business owner. 
Finally, I will conclude by saying that having an eCommerce shopping cart software for your business is now the easiest way to manage, earn money, and become independent.
Would you like to read the eCommerce business plan?