10 Inevitable Steps to Shape your eCommerce Business Plan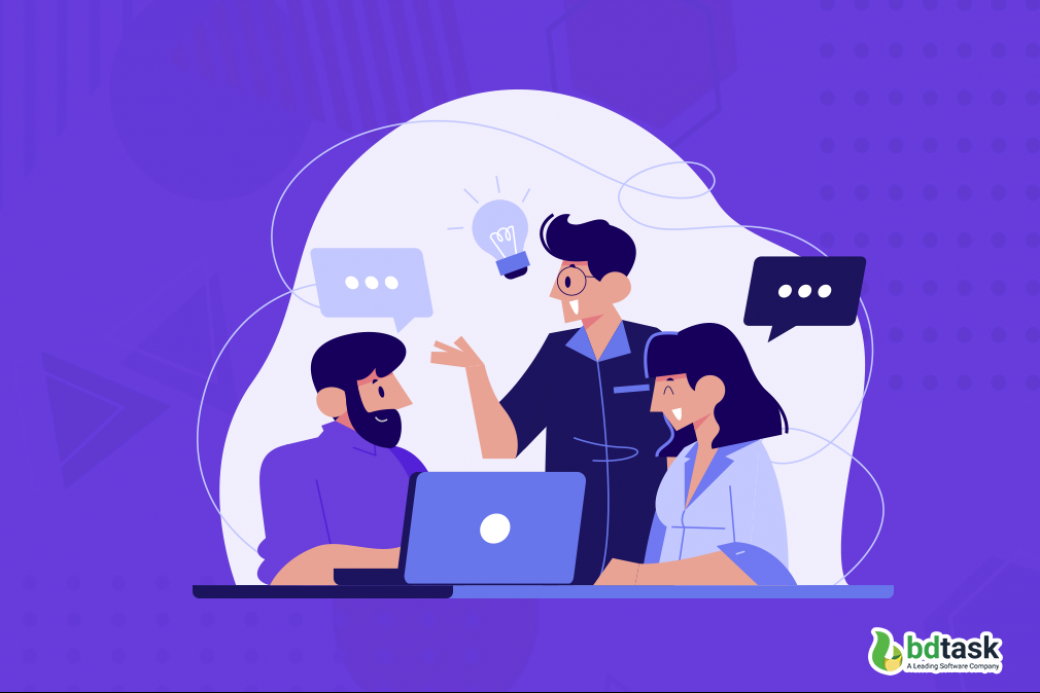 Ecommerce Business sectors are globalizing day by day. The advancement of technology helps business organizations operate smoothly. Traditional business styles are running in several countries until now. But most business sectors have already adopted the latest technologies. If you want to know how to start an eCommerce business or become a successful e-commerce business owner then you need a proper eCommerce business plan.
Who does not want to be a successful entrepreneur?
Well, everyone wants, but things are different.
The corporate world is another challenging world like the earth. You need Oxygen to survive on the planet. Likewise, you must possess something unique and different thinking to sustain in the corporate world.
The innovative idea and effective Planning are Oxygen in the corporate world.
Abstract
Most people are aspiring for an opportunity to start a journey in the corporate world. They confront a dilemma. They certainly have to think, think, and again think. Some people want to consult with successful businessmen. And some follow their way.
One can have a lot of money to begin a journey in the corporate sector. Adequate financial support can help you start it successfully. Only the funds cannot assure your business sustainability. 
Some people focus more prominently on the business idea or plan, and some do not. A group of people does not focus on the business plan. They think product, place, and money are enough to start a business.
One question can arise in your mind. Do all of them succeed?
I believe success does not rely on only one parameter. Success is one of the most complicated terms. It depends on several parameters. 
Success is like an addiction that can involve you again and again into it.
You do not get the answer yet, do you? You will get it soon.
Dream
While studying at university, I have made some friends. They were optimistic and confident. Most often, two of them discussed starting a business. I was not interested in their discussion at all.
Corporate Journey
A few days later, I noticed something unusual. 
I never thought that they would do it finally. I saw them hopeful and glad. Then, I asked them about the business. They shared their business thoughts and plan with me.
My two friends started an eCommerce business. They knew it is a promising business sector. In the future, every business organization in the world will depend on this online business system.
A few years later, I've completed my study. I got a job at a leading software company. I was a Technical Content Writer. My job responsibilities include analyzing different business management software and promoting it through content marketing.
Ending
A few weeks later, I called my University friends who started their business through an online platform. I was curious to know how their business was running.
What! I was not ready to hear their saying.
I eagerly wanted to listen to what exactly happened and met them at a restaurant shortly.
One of my friends narrated that before starting the business, they needed to think more and more. The lack of proper Planning ruins their hope and dream. They had money to begin the business. But they did not research and plan efficiently about the online business before starting it. As a result, they could not sustain.
I assume you have already got the answer.
My Dream
Then, It was my turn to start an eCommerce business. Afterward, my two friends were looking for a job. And I was searching for the opportunity to become an entrepreneur, a successful entrepreneur.
A question must arise in your thought, was I able to start my corporate journey successfully? 
You will get the answer by yourself after read through the below section.
Now I am writing to provide you my plan to start an eCommerce business. This plan can give you a proper guideline to become a successful dreamer in the corporate world slowly but surely.
Many websites will provide you the way to start an online business. I have categorized the steps into ten from my experience. And I feel, if any of the steps skip, it will affect negatively. Let's have a look at different phases for how to start an eCommerce business.
Everything that happens in our life is uncertain, but our determination makes it certain.
The first and foremost thing you need to consider what you are exactly going to do. At first, take your time and think wisely. 
Are you interested in doing it?
If you determine to do the eCommerce business, you can easily overcome the business challenges. So the determination of doing something assists you to be dynamic and proactive.
On the other hand, if your mind is not stable to start an online business, I will suggest you not to do it. 
Your firm determination assures the fulfillment of your dream.
Starting an online business differs from the traditional business system. According to your business objectives, you have to develop your business plan.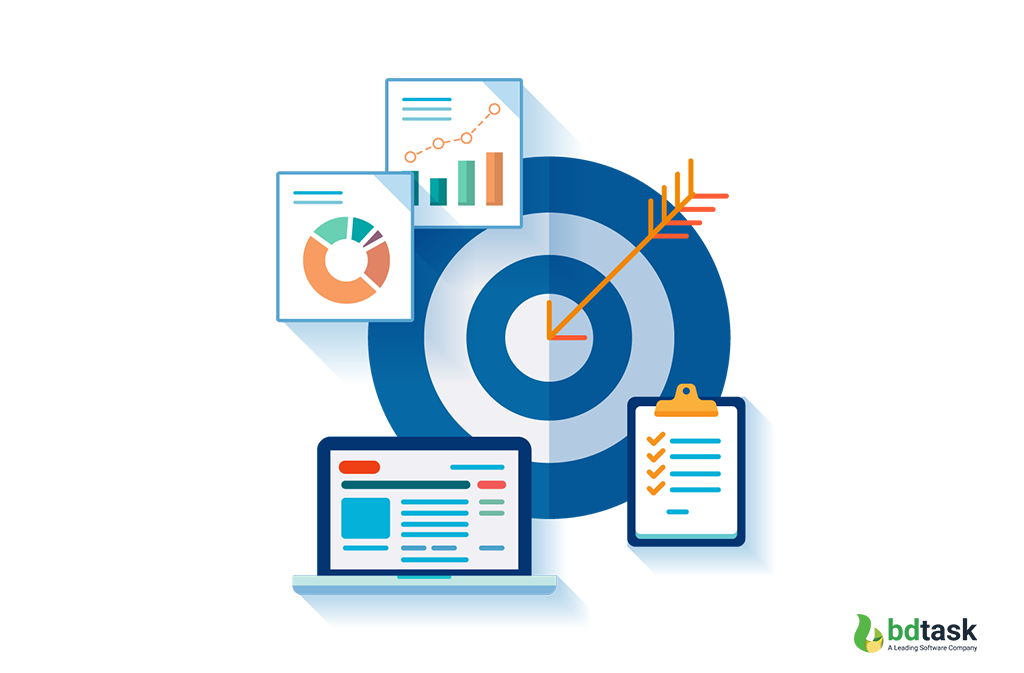 The more you research, the probability of success will increase, which will help you attain a competitive edge.
When you are completely determined to start an eCommerce business, now it is the time to do research. This step includes several questions-
What are you offering in your eCommerce business?
Will you offer subscriptions, single products, packages, or anything else?
What kinds of products will you sell, like physical or digital products?
How much cost will you need for the startup?
What are the sources of your products?
How will you provide your services or products to the customers?
What are the regulations of your products or services you should keep in mind?
You should consider all of the mentioned questions properly before starting your business. You should conduct research and prepare a plan.
The most effective way to understand your business objectives is to note down your queries and evaluate them effectively.
Conducting proper research will help you to develop a better sense of your target and goals. It will ease your way of operating the business smoothly. Finding out your niche is one of the most important targets of this step.
You have to structure your business model while conducting research. In this step, you must research the target market and your sales channel.
Competitive Market Research
Without researching your target market, no entrepreneur can be able to gain the ultimate success. For your entire business plan, market analysis is one of the most crucial tasks.
Market Segmentation
In this process, you have to put down your ideas and plan on paper. It would be best if you focused more on this stage to accumulate your team. The market segment includes the following points.
Selection of Niche
The niche selection will provide you an entire idea of your niche market. The primary purpose of niche selection is to solidify your business ideas. It will assist you in understanding your target market properly.
Target Market
Considering various factors, you should select your target market like the needs of the market, the requirements of that market's customers, suitability of your products, etc. The target customers should be recognized in this step.
Competitive Analysis
Competitive analysis helps you identify your significant rivals in the target market and leading the marketplace. You should analyze their products, sales, prices, and marketing strategies effectively before competing with them.
The rivals' weaknesses should be identified as their weaknesses can be your strengths, which will help you compete with them more efficiently.
Customers Research
Some questions should be cleared while conducting customer research. In this case, the ins and out of your customers must be known. The following questions will help you to do customer research.
What is the age level of your customers?
What are the exact requirements?
Where do they live?
What about culture and tradition?
What is their source of income?
Effective customer research will assist you in achieving your organizational goal and objective.
Cost Research
You have to research your cost more significantly. Your business's essential requirement should be identified, and you should prepare your financial thing based on the business plan. Some of your expenses can be fixed, and some of them are variable. The employees' salaries or rents are fixed costs.
You have to prepare a budget plan more efficiently. In this case, you can use the excel sheet to put down every single predicted cost. Afterward, review the budget or cost plan repeatedly to find out any significant missing.
Sometimes, the minor issue in costing or budgeting can negatively affect the entire process. So check and again check your costing plan for your business. You may skip something unimportant, but that can be more important for your business.
You should be aware of preparing your budget. Anyhow, you have to be ready to develop it within your margin. You can put down your actual cost on a paper, including supplier cost, target price, total cost, net profit, and profit margin per unit.
I will suggest you review some budget demo that matches your business. It will ease the way to identify your lacking. At the end of this plan, I will provide you a costing guideline to start an eCommerce business, which will help you to get an overall idea of how much it will cost initially.
Check Out: Top Ecommerce Software
You can think that choosing a business name is an easy task, so is it necessary to consider it as a step?
This question was aroused in my mind, too, while starting an eCommerce business. Selecting a unique and relevant name for your business is not a complicated task, but you will face a great dilemma while giving a perfect name.
Your business name should not be identical. Several companies obtain a distinctive title. If you fail to choose a unique and perfect representation of your business, it will negatively affect your entire business plan.
You can get consulted from your state's website or Patent and Trademark Office to ensure there is no business name like what you have already chosen. Besides, you can check your domain name is available or not. If the domain name is already available, you have to change your business name.
I assume a real business name will enhance your probability of success, and this is a crucial step to start an eCommerce business plan. I can realize the importance of my business name as I have to deal with it many times a day.
Moreover, you have to design a catchy eye logo for your business, which will be used as a business sign.
Your business name's right choice will provide you with the success of your business plan and mental satisfaction.
After selecting a unique name, creating a legal structure will be required based on the business entity that you have already chosen. A legal design contributes remarkably to conduct your eCommerce business operation properly.
You can get consulted with any legal professional to choose your business entity type. It can be a sole proprietorship, partnership, or LLC. Every type of business entity has benefits and shortcomings. So consultation with an attorney or any legal professional will help you to find the desired way.
You do not need to register where you are running your business if you go for a sole proprietorship. But you have to apply to your local government that you will start a business with a different name.
Structure your ideas and thoughts appropriately before introducing the business. For example, one wants to start an eCommerce business as an entrepreneur who will search for the current market needs and demands. They will try to introduce a new product line.
On the contrary, a businessman who has already run a business and now wants to adopt the eCommerce system will evaluate the competitors' services or products.
At present, business organizations are increasing. Besides, competition is rising. You should conduct a competitive analysis before starting a business. For example, you will provide specific products or services. The competitors are providing the same services to the customers. In this case, you have to research their products, services, prices, and marketing strategies.
You should research product selection as it is vital to determine which types of products you are selling. You can also research who you are selling to like Business to Business, or Business to Customer, or marketplace.
Moreover, the product source is a vital thing that must be considered before going to the next step. The manufacturer of your products can be dropship, wholesale, third-party manufacturer, and even your house.
The products can be of different types, including frequently purchased products, specialty products, and less often purchased products. The specialty products have a substantial brand value, so customers will buy this type of product whatever the price is.
Now you have to think about an EIN, which means employer identification number, after going through the above steps. Every type of business does not require applying for the EIN.
When you apply for getting the employer identification number, you will receive a nine-digit number. The EIN will help you to distinct your business from others. You can also apply for the EIN for free.
If anyone wants to start an eCommerce business, they can get the tax ID online for free. After applying online for the identification number, you will get your identity promptly.
When you receive the EIN, you should go for obtaining a trade license. A trade license will provide you the permission to conduct your business within your state.
Every type of business entity does not need to register. If you go for as a sole proprietorship or a partnership business, you do not require registering. On the other hand, you must obtain a trade license provided that you choose other business entities.
Sometimes, you have to collect a local license while operating your business in a specific location.
Generally, business permits and licenses are required for brick and mortar stores. If you want to start an eCommerce business, you will not need those as the eCommerce business is home-based.
You can also gather information searching your local website about the rules and regulations to start your business. In this case, most things depend on your locality.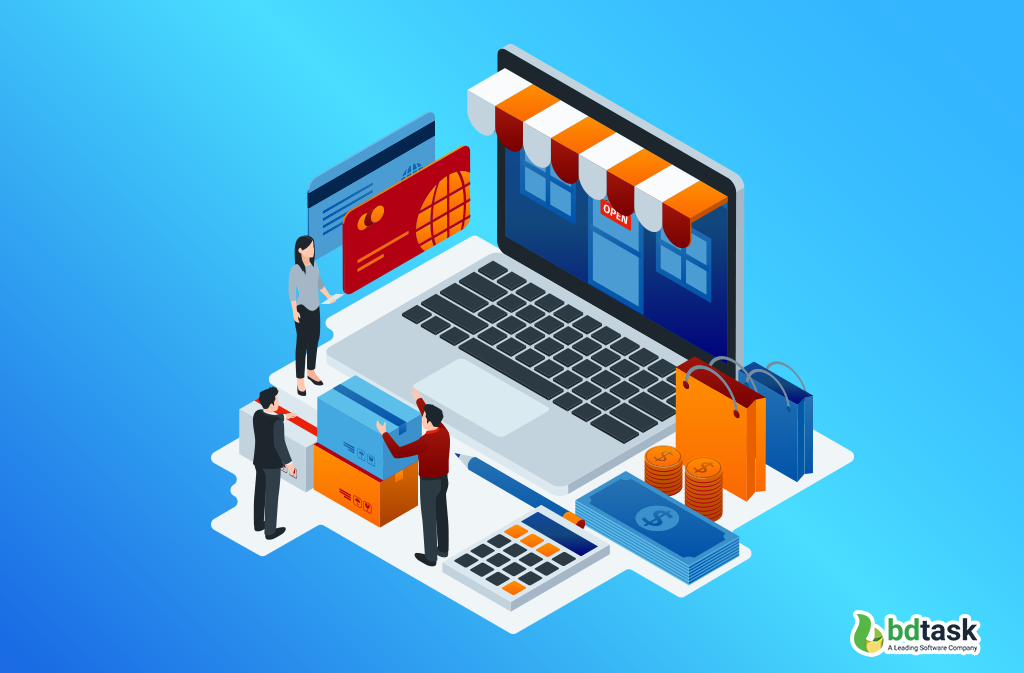 The world provides us everything that we need. Is everything suitable and comfortable for you? 
You will go for that which provides you the best according to your needs and demands.
An eCommerce software provides you a space for conducting your business. You can choose any eCommerce business platform which is available in the present market.
Do you think every platform will give you the same benefits?
I do not think so. As I narrated my friends' experience with you, you can evaluate the answer in your way. One of the wrong decisions of my friends was that they could not choose the right platform.
In the contemporary market, several numbers of eCommerce software are present. You will confront difficulties while choosing one of them, as all of them cannot obtain your required features.
In my life, I never look for the best because what is the prime for others that cannot be the desired one for me. I always focus on my requirements and fulfilling the requirement that is the best one for me.
How eCommerce software works
You have to create a website while starting an eCommerce business. This website will demonstrate your products online as like the physical store. Your website visitors will get attracted to your products and purchase the desired items from anywhere and anytime.
As a business owner, the choice of customers should be your main focal point. In this regard, as I mentioned, customer research should be done at the very beginning step.
Your chosen online platform should be SEO friendly. Besides, the user interface of your eCommerce platform must be decent. The SEO friendliness and a good inter interface will assist you in attaining your business target.
At first, you have to create a domain name that matches your business name. This is one of the most considerable decisions while starting an eCommerce business.
You can gather some information and knowledge about the eCommerce software from different websites. The outcome of your evaluation can give you a high level of satisfaction.
I have done much research while searching for the best eCommerce software that can fulfill my business requirements.
Ecommerce software categorizes into three, including open-source, licensed, and hosted eCommerce platform. You should consider several aspects like pricing, usability, features, and services while purchasing an online platform. The best features of an online platform make the way more comfortable to manage your business.
After choosing the desired platform, you will customize the software and web settings of the eCommerce software.
The more you can customize, your satisfaction level will increase as customer retention greatly relies on it.
Check out: Multi-Store eCommerce Shopping Cart Software
Well, now, you are almost done. You know the present competitors, targeted customers, products, and the platform you have chosen to conduct the online business.
You can serve the customers as you planned. But one more thing that is crucial to do to attain your business objectives.
It is effective marketing or promotional activities.
Without proper marketing, you will never get your expected number of customers. You should reach your services to every doorstep you want. Creating awareness about your business or services to the customers will help you to fulfill your business goal.
Modern technologies and innovative strategies ease the way of the marketing process, although the competition is rising. Your marketing strategies should be efficient and productive, which will help to run your business smoothly.
You can use social media, Google, and other promotional sites for marketing your developed business. Your website must be optimized, and you can use different marketing tools to conduct this process effectively.
Sustainability relies on continuous development.
It is the very moment when you have to think more prominently. Your intention to be involved in the corporate world has fulfilled. Now, you have to be more conscious to sustain your dream in the long run.
You started your journey with firm determination. After going through several crucial steps, you run your business successfully.
Do you realize what the next step is?
Maximum entrepreneurs think that as they have begun their business properly, they are done. But I believe they have just started their journey.
Protecting something you developed is more critical than creating.
You should struggle with your rivals to lead the market place. New ideas and innovative thinking will ensure the long-term success of your business.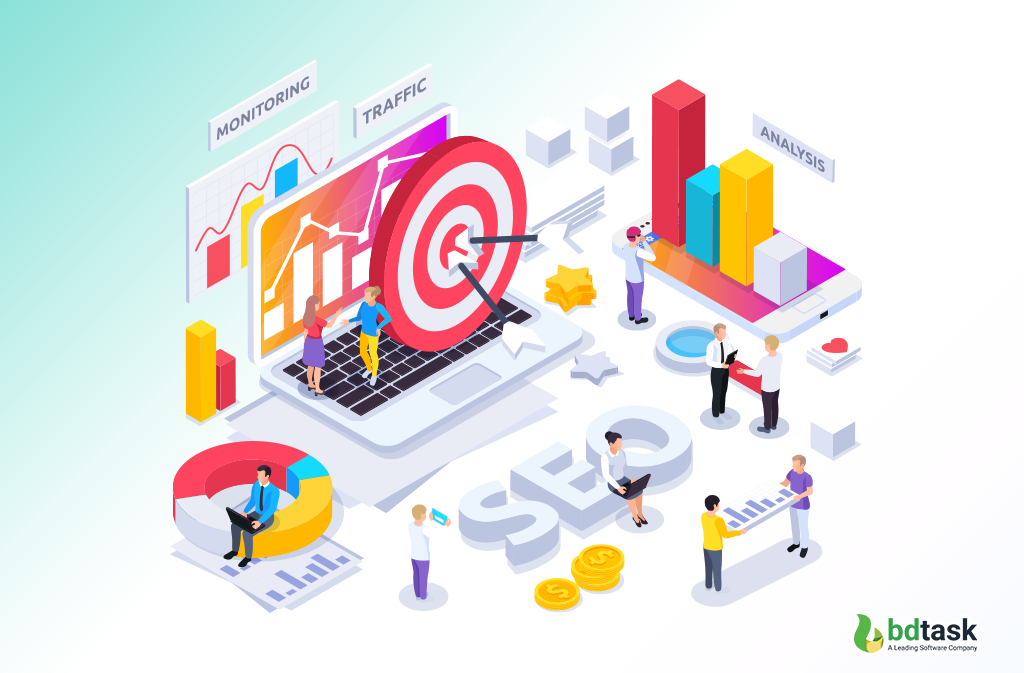 Business Environment Analysis
It is important to evaluate the internal and external influences of your organization properly. The analysis of the business environment will assist you in identifying your strengths and weaknesses.
Besides, you can be aware of your business opportunity to grow in the future, provided that the analysis is done efficiently. Moreover, the identification of threats to your business will help you to take further steps.
On the other hand, the external analysis will help you understand the political, economic, social, technological, legal, and environmental factors. If you analyze those factors, you can identify the positive and negative impact on your business.
The eCommerce software is being customized and optimized day by day. You have to keep up to date with the latest version of your software. The updated version will provide you more efficient performance. Sometimes new features are added, which helps to control the software more accurately and comfortably.
Your continuous effort will ensure your future growth and development. And the adoption of newer strategies to run your business plays a significant role in sustaining in the future.
Forecasted cost to set up an eCommerce Business
Build your world according to your ability.
Sometimes, we dream, sometimes we feel. Although dreams and feelings are correlated, there is a vast difference between them.
Suppose you have developed a business plan. You have structured everything based on your requirements. But at the end of the day, you felt your plan crosses the budget you have.
This situation will ruin your dream and hope, won't it?
I have put the cost to start an eCommerce down the plan, but you have to consider it first. 
Without having a crystal idea about the cost and your ability, your business plan will be a nightmare.
The cost depends on the type of business you are going to start. Starting a brick and mortar store includes additional expenses, such as furniture, rent, insurance, and other miscellaneous costs. On the other hand, you do not have to consider that cost while setting up an eCommerce business.
You can start your journey with a tight budget to begin an online business. There is some initial cost that you might consider. Providing an exact value of what you will require is difficult. As different types of eCommerce businesses need different costs.
Cost Estimation
This section will provide you a cost estimation of what you must consider starting an online business.
License
It depends on your locality and type of entity. Because, depending on your entity type, the cost of the license is fixed. Besides, the cost of the permit in several regions or states is different. 
Hosting
While purchasing eCommerce software, it can include your hosting cost. Again, you can buy your domain name and host separately. In this case, you have to pay for a domain name between $1 and $ 20 per year (It's may vary). And for hosting, you need to pay $30 per month (Its's may vary).
Software
You have to choose your desired eCommerce software based on your budget. Several numbers of shopping cart software are present in the contemporary market.
Some are cheaper, and some are higher in cost. You can buy shopping cart software through a one-time payment, although you can have it through a monthly fee.
You should consider some additional costs like hosting fees, add-ons, developer fees, etc. Your cost, in this case, can be from $100 to $300 or more. This cost relies on your choices and preferences.
Inventory 
At the initial stage, it is not required to invest more in inventory. Besides, the shipping cost is related to it. The shipping cost can vary, which depends on your product type and size. You have to be more careful with inventory costs at the beginning.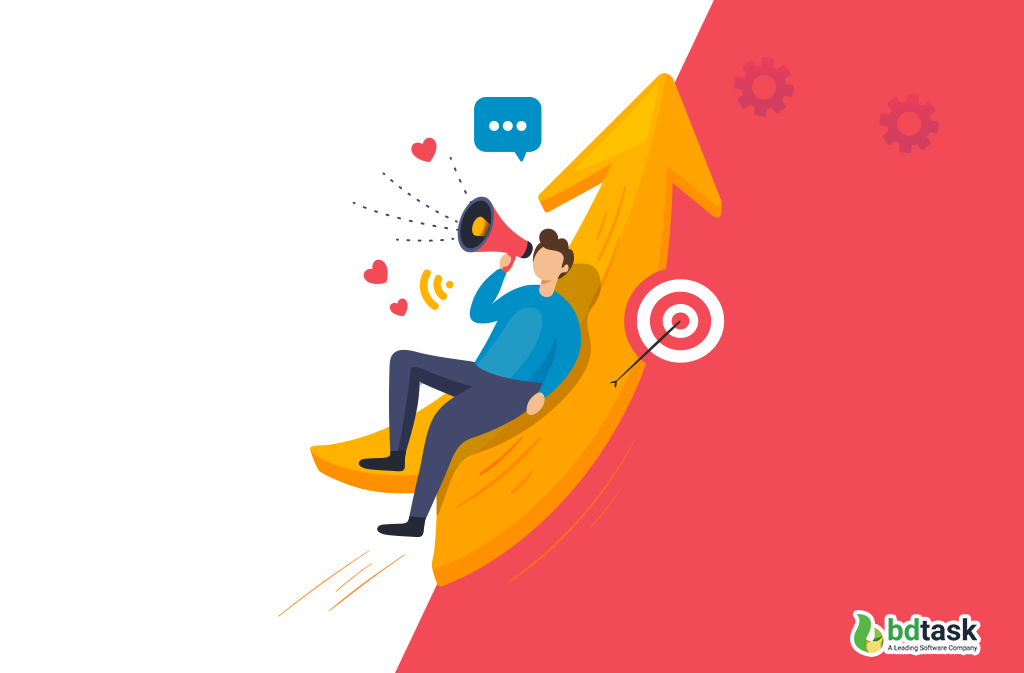 Promotion
Marketing and promotional activities are essential to growing your business in the long run. A business organization should spend 5% of its revenue on marketing or advertising. But as the owner of a startup business, you need to search for free marketing options at first.
After evaluating which marketing or advertising way is better for you, you can go for the paid options.
The first and foremost step at the beginning of any kind of task is Planning. Your proper Planning helps you to go ahead with the next step.
Without an effective plan, your goal is only a nightmare.
Once I was looking for a proper eCommerce business plan, and now it is your turn. I believe you will be a successful entrepreneur one day. I hope now you have some knowledge of how to start an eCommerce business. Afterward, you will share your ideas and plan that will be hopeful for someone else.
Would you like to know? Top Chatbot Software for Website