10 Best Ecommerce Books for Online Entrepreneurs (Must Read)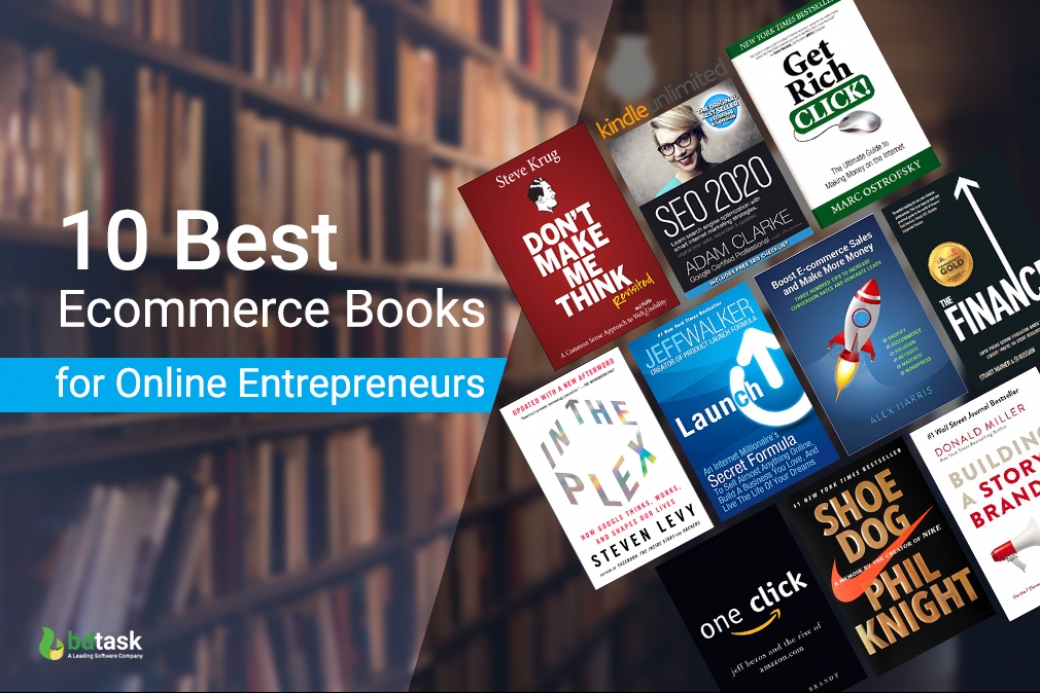 Learning has no age. Whether you are a successful e-commerce site owner or want to establish a new one, you need to acquire proper knowledge. There is no alternative but books for gaining knowledge. The best eCommerce books will guide you on how to set up your business.
You can consider a book as your best friend. People now follow blogs, websites, YouTube videos to gather knowledge but these sites never show the step-by-step process. In that case, the book is completely different. The best book will show you the right direction and step-by-step process towards your goal.
Why is Acquiring Knowledge Powerful for eCommerce Business?
The study is essential for every sector. E-commerce business is no different. Nowadays, people are very much interested in the eCommerce business. They are also opening their eCommerce sites every day. But most of them have no proper knowledge about it.
Lack of proper knowledge, people cannot manage their eCommerce site properly. It is seen that after some time, people get frustrated by not getting any output from it. Some even shut down their websites permanently. 
Thus, it is important to gather knowledge first. And that requires a lot of studies. 
Now the question will arise, why study necessary for the eCommerce business?  Right?
Okay, that's not a difficult one to answer. 
Every business is involved with so many things. If you want to set up an eCommerce business, you need to know many different things, from branding to financial statements. You will not get all the information in one book. It would be best if you read different types of books to have that knowledge. 
When you understand why branding is important, how Google works for your website, why you need promotion or advertising, how you can measure productivity, or how you can manage your website, you can successfully manage your e-commerce site.
From this, you can assume the importance of reading books for the eCommerce business. 
"You Can't Find a Loyal Friend Like a Book"
Types of eCommerce books
There are different types of e-commerce books. You can categorize it and choose which one to read. 
Business eCommerce books
Technical eCommerce books
Motivational books
Ecommerce marketing books
Ecommerce branding books
Website optimization and analytics books
79% Successful Online Entrepreneurs Love to Reading Books for Their Businesses
From Bill Gates to Jeff Bezos, who have found success in their own business, they will always recommend people to read books to gain knowledge. If you follow their inspirational discourse, you will understand how books help them on their way to success. 
"You don't start getting old until you stop learning; every book teaches me something new or helps me see things differently." - Bill Gates
From his quotes, you can guess how much he likes to read books and how it helps him to know different kinds of things. Jeff Bezos, the founder of the world-renowned e-commerce website Amazon.com, inspires people to read books to achieve the desired success. He even shared his journey through books to inspire people.
So, books are the only thing that can be your best friend. You can get accurate and correct knowledge from books. It will take you deeper and deeper into learning what you can implement in your real life. 
"The main thing about a book is that you lose yourself in the author's world."
Whether you are in the initial level of your e-commerce business or the middle of your business, or at the peak of success, the need to read books will never end.
The best e-commerce books are hard to find because there are so many books related to this topic on the market. However, we have tried to choose the best books.
Here we will discuss the top 10 best eCommerce books that will help you grow your business. Furthermore, we will discuss why these are the best and why you should read them.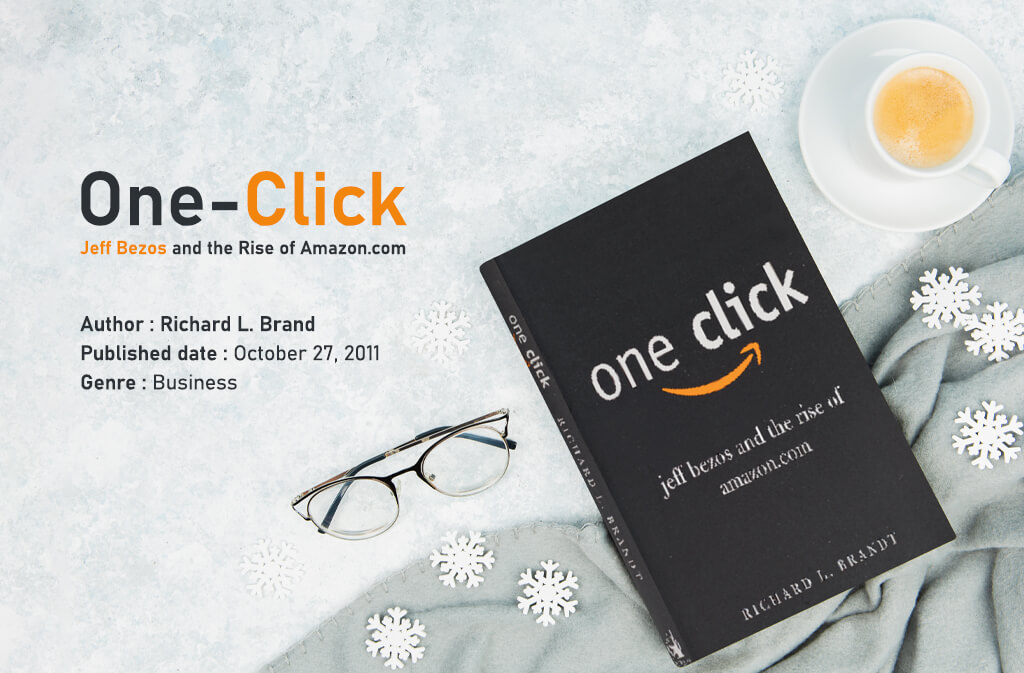 Author: Richard L. Brandt
Published date: October 27, 2011
Genre: Business
We all know about the most successful e-commerce site Amazon.com. Richard L. Brand, an award-winning journalist who wrote the book about Jeff Bezos (founder of Amazon) and the rise of Amazon.com.
In the early stages, Amazon was not as successful as it is today. Now the point is, how did they become so successful? In this book, it is given how Bezos' decision in 1997 completely changed the company and how Bezos became a world-changing entrepreneur from a computer nerd. 
It will give readers detailed information about Bezos's business strategies and decisions that have helped Amazon move into a multi-billion dollar company. For the above reason, one click is one of the best e-commerce books for anyone who dreams of making a foothold in the e-commerce business.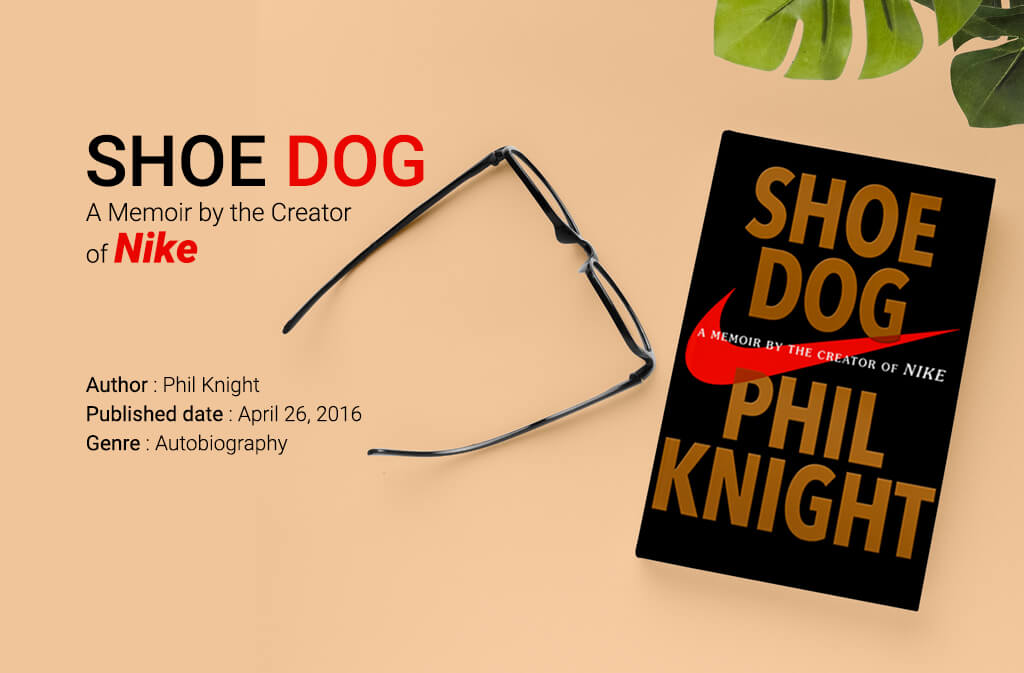 Author: Phil Knight
Published date: April 26, 2016
Genre: Autobiography
"Shoe Dog" is reminiscent of Nike co-founder Phil Knight. In this book, Phil shares his company's journey from day one to incredible start-ups and its evolution as one of the most iconic, game-changing, and profitable brands in the world.
In 1962, Knight borrowed $50 from his father and developed a small company with a simple mission. He imported high-quality, low-cost athletics shoes from Japan. 
In its first year, its annual net gross was only $8000, but with time and hard work, it has now surpassed $30 billion. 
The person who has been so successful has always been a mystery. But for the first time, he shared his entire journey through this book called "Shoe Dog."
Knight recounts the risks and terrible crisis that stood between him and his dream - as well as his first achievement. And then, he remembers the constructive relationship with his first partners and employees, a mob group of villains and seekers who became a challenging wild band of brothers. Together, strengthening the small capabilities of a partnership mission and a deep belief in the sport's spirit, they created a brand that changed everything.
Bill Gates named "shoe dog" one of his favorite books, and he recommends others to read it. Additionally, it reached fifth on the New York Times bestseller list for business books in July 2018. 
So, if you want to pursue your dream of becoming a successful entrepreneur in e-commerce or any other business, this book is the best choice for you.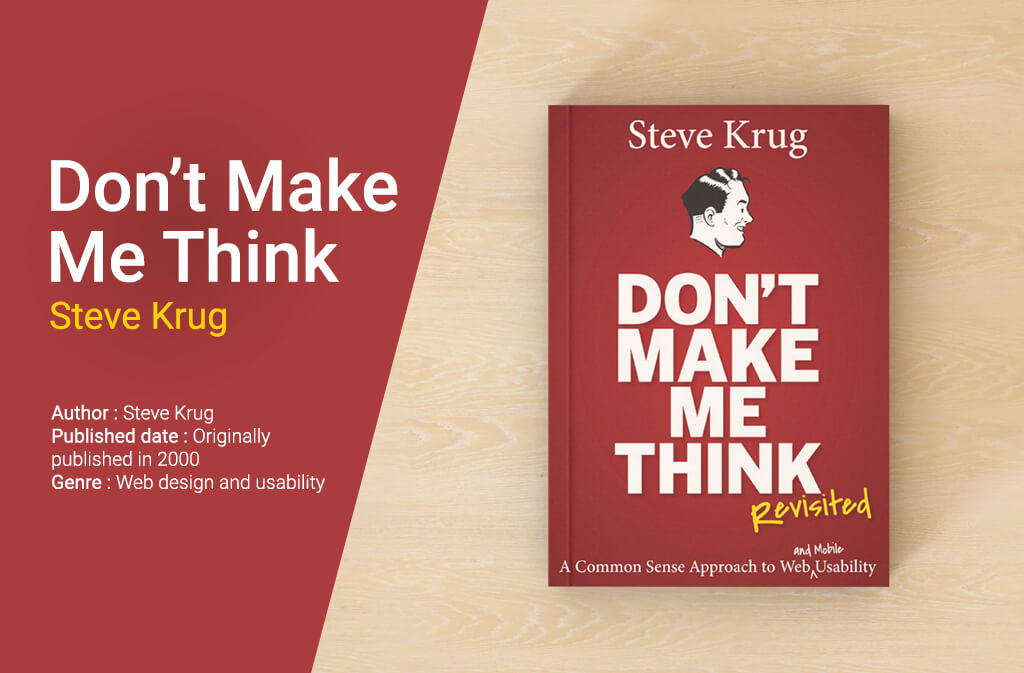 Author: Steve Krug
Published date: Originally published in 2000
Genre: Web design and usability
"Don't Make Me Think"- is a book about Human-computer interaction and web usability. It was written by Steve Krug. In this book, Steve provides an easy and practical guideline of web usability and user experience. 
Now, why should eCommerce site owners read this book? How will web design help them to get their desired success? 
It is human nature that they like colorful and streamlined things that attract them. If you want to develop an eCommerce business, you need to create an e-commerce website. For designing and organizing the website, you must have knowledge about web design, and it's usability. As an example, you can see amazon.com. 
"Don't make me Think" is a complete web design package where you will get a complete guideline about designing. In this book, Steve shows how we think people use a website vs. how they actually use it through three crucial facts.
Fact1: We don't read the book; we scan it in our brain.
Fact2: We don't make a favorable choice; we are satisfied.
Fact3: We don't find out how things work. We are messed up.
This book was published in 2000. Also, the book was revised in 2005 and 2013. It has sold more than 300,000 copies so far.
The book gives you detailed information about what customers need, requirements, and what others. By following the guidelines in this book, you can transform into top sales using innovative, clear, and creative design techniques, and much more.
So, this is the most recommended book for those who are associated with an e-commerce business. 
Check Out: How to Start an Online Clothing Store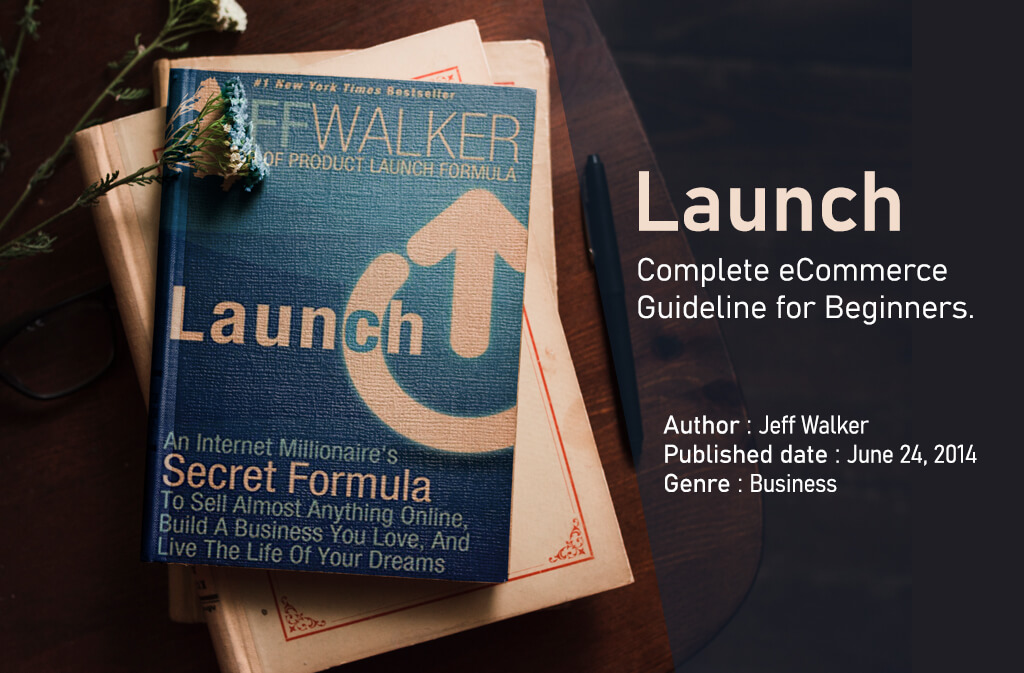 Author: Jeff Walker
Published date: June 24, 2014
Genre: Business
If you are willing to start an eCommerce business, then "Lunch" will help you give the right direction about the e-commerce industry. It is an internet millionaire's secret formula to develop a successful business from scratch. 
This book will give you full information about how to build and launch a product. It will also help you to grow your business fast with new techniques and logic.
Jeff himself started his business in 1996 from the basement. He has been inspiring hundreds of entrepreneurs to set up their successful companies since he first sold his business.
In his book, Jeff describes what things make a product more significant and what tools help create a brand of a product. From this book, you will also learn about how to choose a perfect niche within your tight budget and how to promote your product on the market.
So, if you want to set up an eCommerce business or website, this book will give you the ultimate guideline with proper and accurate information.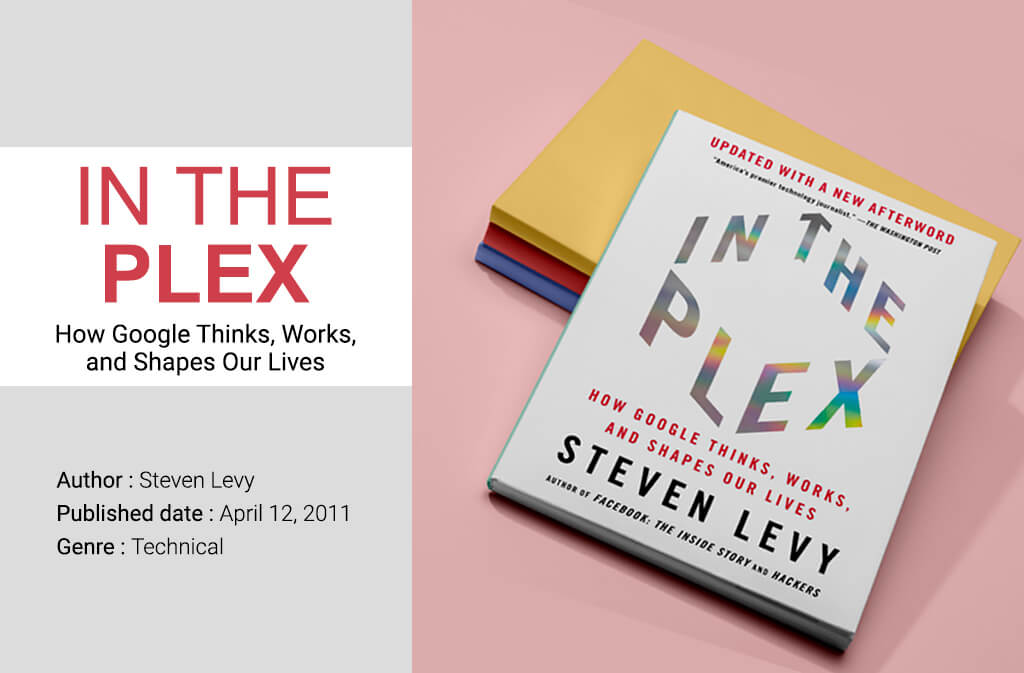 Author: Steven Levy
Published date: April 12, 2011
Genre: Technical
Nowadays, it is unimaginable to capture the internet world without Google. Google has become part and parcel of e-commerce business as well as human life. Now, if you want any information, you can immediately search for it on Google and get it easily.
"In the Plex" is a kind of book where you will find all the detailed information about Google, how they think, act and change our lives. In 2011, the book was written by Steven Levy, a well-known American technology reporter.
In the book, Levy writes about top management systems' full cooperation, including Google co-founders Sergey Brin and Larry Page.
Levy reveals the inside story behind Google's success. He also mentions in his book how Google has become an integral part of our lives. According to Levy, the main reason for Google's success is its engineering mindset and the adoption of Internet standards such as speed, openness, experimentation, and risk-taking. He even proved it in his book by providing accurate information.
"In the Plex", the story of Google, was chosen as the best business book on Amazon and Audible in 2011.
If you are a beginning point of e-commerce business or already on an e-commerce platform, this is the most recommended book for you because Google will help you in every way to grow your business.
Check Out: A Comprehensive Guide on How to Sell Food Online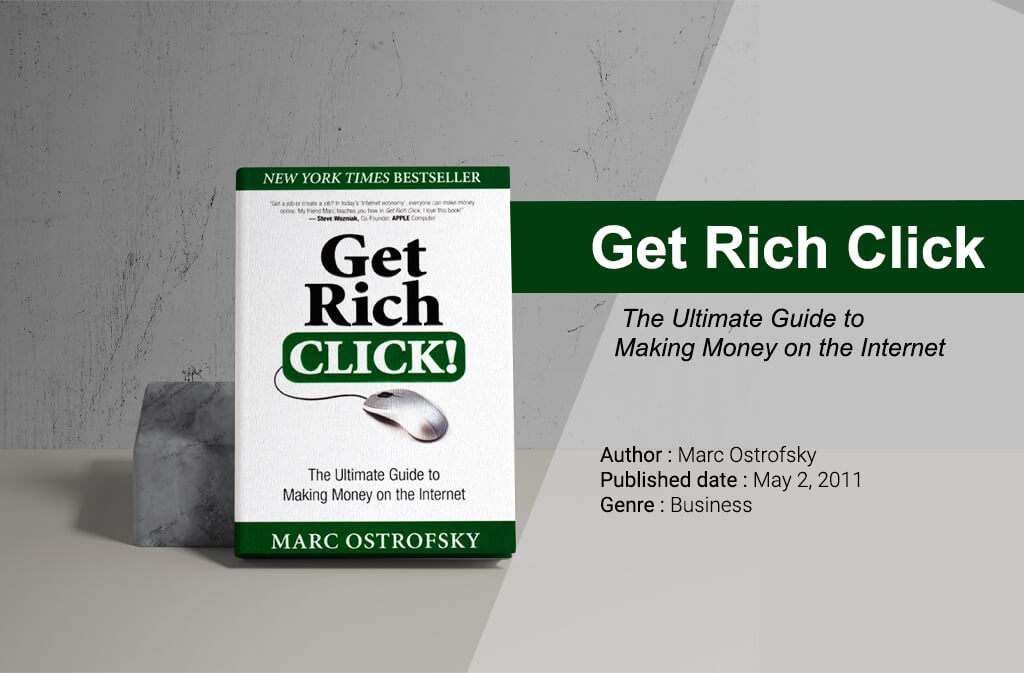 Author: Marc Ostrofsky
Published date: May 2, 2011
Genre: Business
People start businesses with goals and inspiration, but the primary purpose is to make money. In "Get rich click!", you will find the different types of ways to make money on the online platform. This book was written by Marc Ostrofsky, who is a famous American writer, business owner, and entrepreneur.
In, Get Rich Click!, Ostrovsky tries to spread the Internet-based business model across different Internet industries. So, it doesn't matter what industry you come from.
The book covers chapters in various Internet industries such as e-commerce, search, advertising, authorized marketing, domain names, and social media. Here, the author shows real-life examples of people who have made a significant footprint in the online business world.
From this book, you will find a step-by-step guide to financial success. You will learn thousands of ways to make money online and how you can use social media like Twitter, Facebook, Instagram, and other social media platforms to make money.
In 2011, "Get Rich Click!" was selected as a New York Times best-selling book. It was recognized as :
#1 on USA Today Bestseller List
#1 on Wall Street Journal's Best Sellers List
#1 Barnes & Noble
#1 Amazon (in 8 different Business Book Categories)
Now, you already understand why this is a top-listed e-commerce book. So this book is recommended for people of all ages and professions.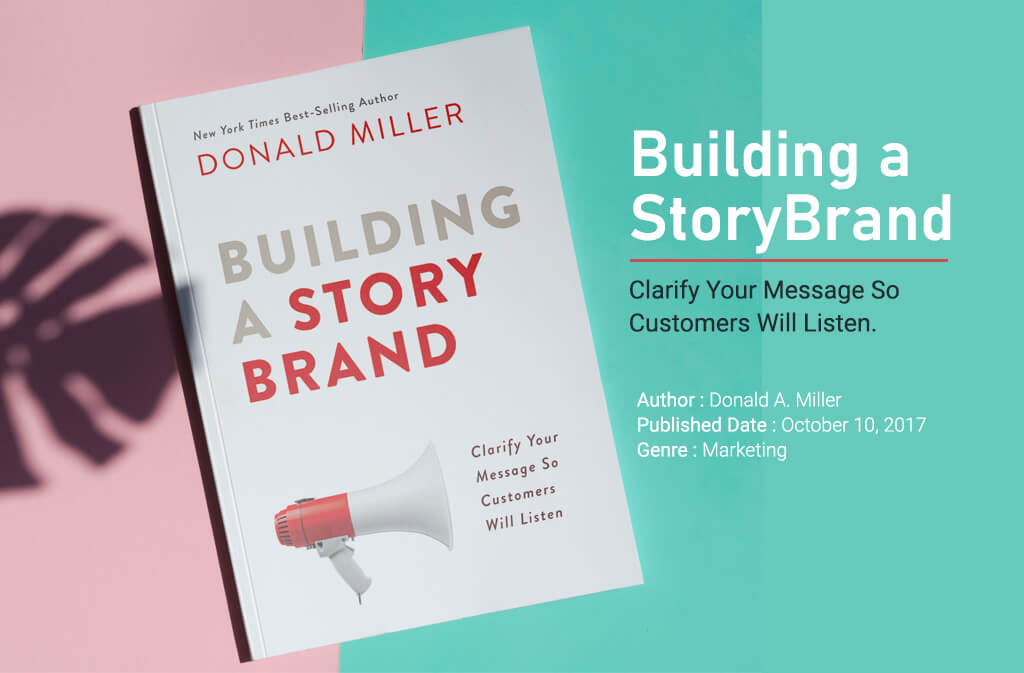 Author: Donald A. Miller
Published date: October 10, 2017
Genre: Marketing
Any e-commerce business needs to have a clear message. "Building a Storybrand" focuses on the elements of creating an exciting story in a way that helps you connect deeply with your customers. This book was written by New York Times best-selling Author Donald a Miller. 
Miller had done something different when other writers were busy showing things applicable for only business purposes.
Miller divided the book into three parts. Part One explains why most of the marketing at the moment is fooling your vast customer base with unsolicited messages.
In Part Two, the author gives a complete framework of the StoryBrand BrandScript with seven elements of a winning customer story and each description of how they will work together.
Finally, Part Three guides you through creating your own Storybrand Brandscript.
This book will help you clear your message to your customers, develop your website, and create your Story brand. If you want to concentrate your career on e-commerce business or marketing and sales or business development, this "Building a Storybrand" book is the most recommendable one.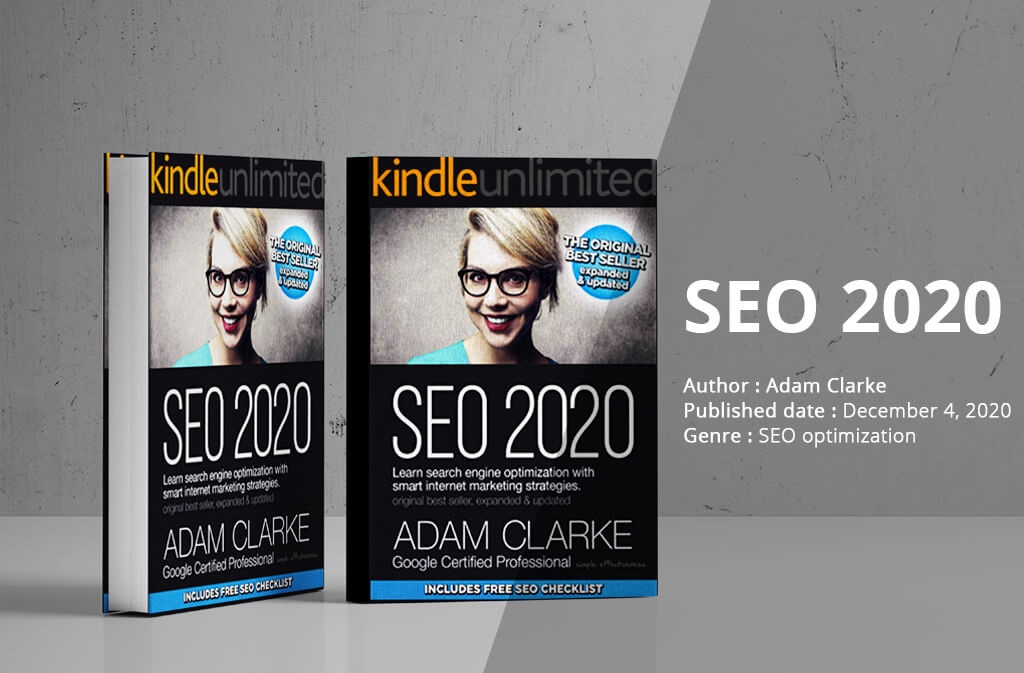 Author: Adam Clarke
Published date: November 27, 2019
Genre: SEO optimization
Search engine optimization is mandatory for google ranking. If you are an e-commerce business owner or entrepreneur, it is imperative to understand how SEO works for your online retail business.
"SEO 2020" was written by Adam Clarke, is an SEO entrepreneur and best selling author. The best part of this book is that every year the book is updated based on new changes and analytics from Google because Google's algorithm and rules are constantly changing. 
In this book, the author explained SEO in simple language. So anyone can easily understand it. Besides that, He writes about how eCommerce experts can improve their website rankings on search websites using simple SEO checklists, tips for finding 'meaning' keywords, and using social media to diversify results.
Here are some points which you will find in this book:
SEO in easy language.
Primary SEO concepts
How Google algorithm works for ranking your website
How to find out potential keywords 
Pay per click advertising with Google ads
Powerful link building techniques
How Google works on covid 19 crisis
Updated and upcoming google changes.
If you are interested in learning SEO for your e-commerce business but don't know how this is the best book. From this book, you will get the complete SEO in one package.
Check Out: A Complete Guide on How to Start a Restaurant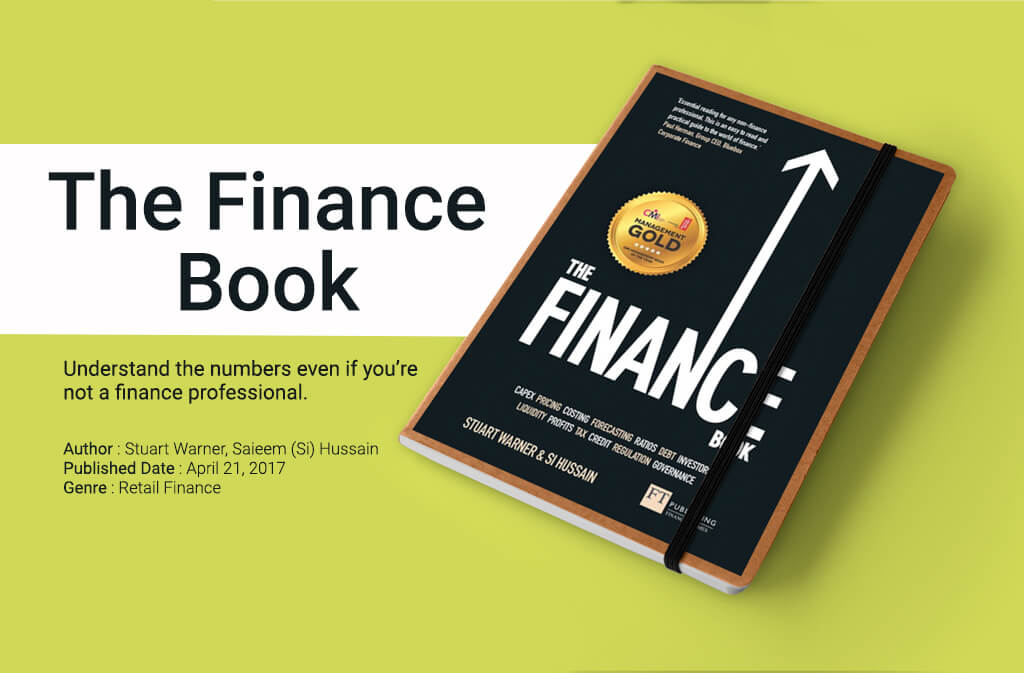 Author: Stuart Warner, Saieem (Si) Hussain
Published date: April 21, 2017
Genre: Retail Finance
Whether you are an entrepreneur or an e-commerce business owner, or in any profession, it is very important to gather financial knowledge. This knowledge will help you calculate the profit, loss, and everything about your business. You cannot be a good entrepreneur if you do not have knowledge of this genre.
The "Finance Book" will give you complete information about financial strategies. It was written specifically for those who have zero professional knowledge about finance. So if you don't have financial knowledge, then this book is best for you.
This book will provide you:
How to run your e-commerce business more effectively with a low budget.
Give you confidence and Interpretation of financial statements
You will learn important financial tools and strategies.
You will learn as an e-commerce site owner how you can think financially and make better financial decisions for your business.
"Essential reading for any non-finance ‭professional. This is easy to read and ‭a practical guide to the world of finance." ‭Paul Herman, Group CEO, Bluebox ‭Corporate Finance
People involved with finance have given their best reviews about this book. You can choose this book to acquire financial knowledge to become a good entrepreneur or successful e-commerce business owner.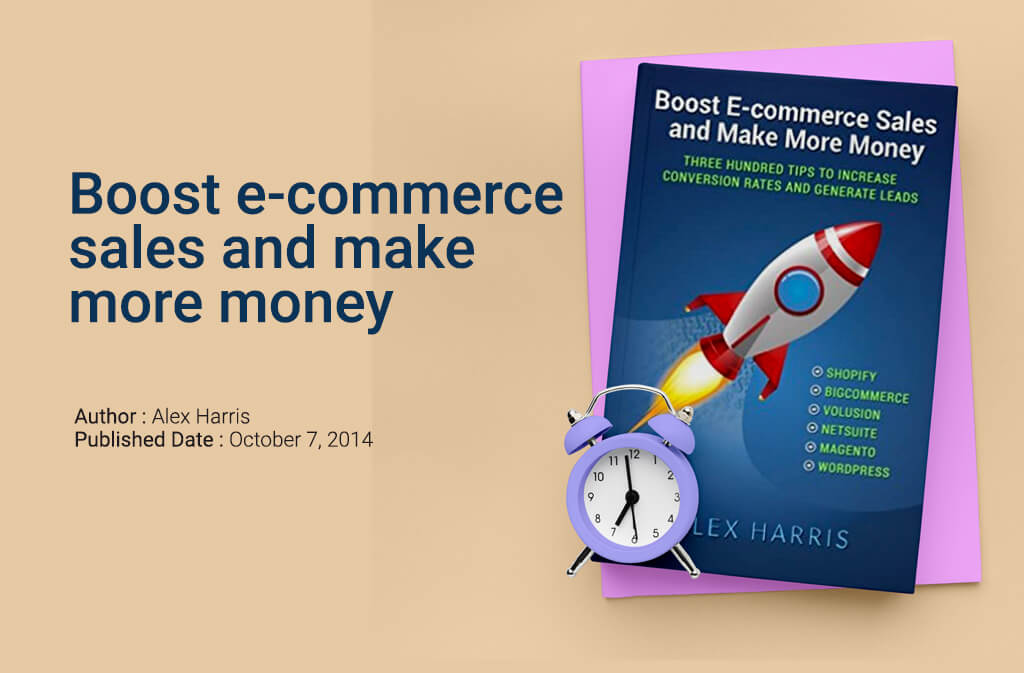 Author: Alex Harris
Published date: October 7, 2014
Genre: Business and Economics
People who are willing to sell products or services online can benefit from this book. You will learn how to make your website more successful and increase your monetization from your website or eCommerce store. 
"Boost e-commerce sales and make more money"- was written by Alex Harris. He is an award-winning web-designer and best-selling author. He is also the founder of alexdesigns.com.
This book includes a clear vision, effective steps to increase your retention, and come back to spend more money to build loyal customers. Also, you can find examples of each case study listed in the book.
You will find thousands of tips in this book to increase conversion, generate more leads, and maximize ROI.
What you will learn from this book:
You will get general advice about driving traffic to your website.
You will learn how to deal with your customer in a better and correct way.
How do you understand the customer and where and how you can promote your product?
You will learn which sites of your eCommerce website need to be developed.
Finally, you will get specific tips on how to make more money from your e-commerce website. That will come not only from new customers but also from repeat customers.
Like the book title, you can improve your e-commerce business and make more money after reading this. So this is one of the recommended books for all entrepreneurs or e-commerce traders.
Finding of top 10 eCommerce books: 
One-Click: Ecommerce motivational book - Best for commerce business strategies and decision making. 
Shoe Dog: A Memoir by the Creator of Nike - The best book for eCommerce startups and finding solutions to crises.
Don't Make Me Think: Best book for eCommerce website designing and usability. 
Launch: Ultimate eCommerce guideline - The best book for step-by-step e-commerce business guide.
In the plex: Best book for Google algorithm analysis for entrepreneurs and e-commerce business.
Get rich click: The best book to get thousands of tips on how to make money online through your eCommerce website.
Building a StoryBrand: Best book for building a Storybrand for your eCommerce business. 
SEO 2020: The best book for learning google SEO optimization. 
The finance book: The best book for financial outcomes and strategies for any e-commerce business or any other profession.  
Boost e-commerce sales and make more money: The best book for monetizing, increasing traffic, and earning more money from your e-commerce website.
80% of Entrepreneurs have followed these tips before starting an eCommerce business
Tip No. 1: Choose your niche
Tip No. 2: Calculate your budget
Tip No. 3: Confirm your vendors
Tip No. 4: Get Licence and other legal documents
Tip No. 5: Set Up your E-commerce Shopping Cart Software
Tip No. 6: Market your product
Tip No. 7: Never stop learning and testing...
Do you know more than 500+ Entrepreneurs using Isshue for their Multi Ecommerce Business - Check out this cool software
Final thought:
In this article, we are happy to suggest to you the top 10 best eCommerce books. Hopefully, these books will help you create the best eCommerce site for your business. But that's not the end. There are thousands of books you will find related to this topic. Here we have selected the ones which can turn your world upside down if you follow the guidelines for establishing a successful e-commerce business. There is a proverb:
"The more you read, the more you will learn."
If you want to gather knowledge on any subject, there is no alternative to books. So, it is high time to grab your copy from online to develop your business knowledge.
Would you like to read: 10 Inevitable Steps to Shape your eCommerce Business Plan