7 Best Free CDN for Website - In-Depth Analysis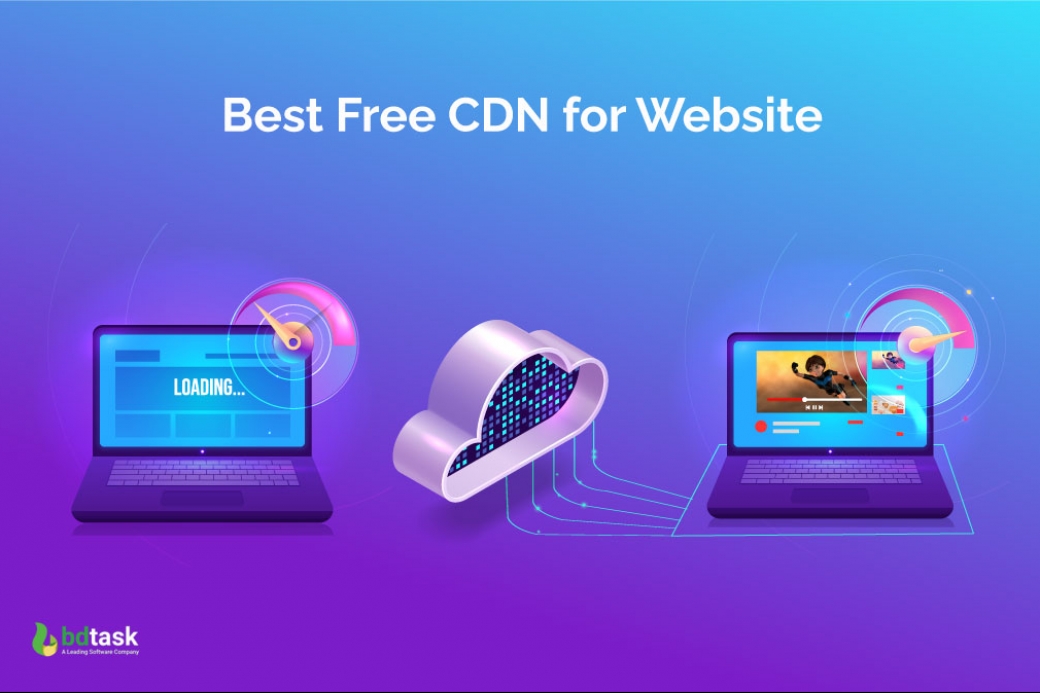 In today's world, people prefer fast updated websites. They don't like to wait to find anything. So the speed of the website is a significant issue. If you want to speed up your website, then CDN is the first choice.
Without a doubt, you can say that speeding up your website is the key to your online business's success.
That's why in this blog, we will share about seven best free CDN for websites. Also, what CDN means and how it helps to speed up your websites etc.
A content delivery network (CDN) refers to a group of geographically distributed servers that work together to provide faster Internet content delivery.
A CDN allows quick transfer of resources needed to load Internet content. This includes HTML pages, JavaScript files, stylesheets, images, and videos. The popularity of CDN services continues, and today, most web traffic sites like Facebook, Netflix, and Amazon are served through CDN.
This helps users worldwide to see the same high-quality content without slow loading time. When people try to access any content on a website or video, CDN makes sure to deliver it at the fastest speed.
"There ain't no such thing as a free lunch"
Nothing in the world is free right now. If someone offers you a service for free, there is a reason behind it. Now the key question is, why would CDN providers offer you free services?
Each free CDN provider also has a premium network. For example, most people in the world are currently using Cloudflare CDN. How do they become so popular? The reason behind this is that they are providing free services including their premium network.
Usually, a free service security system is not up to the mark more than a premium CDN. But if you can build a level of trust with your own free network, people will go for a premium from the same CDN. That's what Cloudflare is doing. At first, they impressed the people with their free service. Then users go to their premium service as well.

A new website usually has a new source. And when you start, there aren't many visitors, that's normal. As the traffic to your website increases, so does the amount of time it takes to load your site.
Users get annoyed when websites respond slowly, and most of the time, they leave the site.
In addition, slow websites affect both SEO and overall sales. Its impact is most substantial for online shopping websites. The profit of your business can double or triple if you reduce the load time of your server.
That's why CDN is needed for your website. This speeds up the delivery of content by inspecting the content from the server near the visitor. Then, your loading time decreases, and you end up winning.
CDN caches content from your website to multiple servers on different websites. Then, CDN delivers content to visitors to your site through their nearest server, bouncing to the next closest server if the nearest one is below.
So, visitors will be served with a cached copy of the website from the nearest CDN server, not the original files on your web host. This will help you reduce the loading time of your website. From this explanation, you can understand how CDN helps to speed up your website.
For example, when a user in the United States wants to load a website hosted in China, the user must send a request to the Chinese source, and then the source will send the content from China to the United States. However, it takes longer to load the content and may interfere with the user experience. This is when CDN is needed. Depending on the user's location, CDN provides the content to the users of the nearest POP whenever possible.
That's how CDN helps users to find the website located in the fastest way possible.
In recent times, more than 2.5 billion people worldwide use the Internet. It provides a unique opportunity for businesses to reach millions of customers worldwide. However, the question remains - how to deliver great web performance and user experience despite all the problems like poor connectivity and upcoming security threats.
Here comes a CDN. We have already mentioned above some valuable parts, such as how CDN speeds up our website. Here we will discuss some more useful aspects of CDN. These are given below:
Boost reliability and response time
High-performing websites can be the reason for high conversions and increasing sales. Delays and speed issues on the web make these businesses vulnerable. A few-second difference can make a successful business or a bounce. A reliable CDN ensures that the load speed is more than optimal and online transactions are carried out smoothly.
The strategic location of the CDN can reduce server load on interconnections, overall capacity, and reduce supply costs. Basically, the content is spread across different servers as opposed to offloading to a larger server.
The bandwidth cost for website hosting is the initial cost for websites. CDNs can reduce the amount of data that an original server has to provide through caching and other optimizations. That's how CDN reduces hosting costs for website owners.
Improving website security
A CDN can improve security through DDoS mitigation, security certificate upgrades, and other customizations.
There are some essential things to look for before choosing a CDN. These are:
Performance

Availability

Security

Intelligence

Support system
If a CDN ensures these things, then you can choose it for your websites. Now we will discuss the five best Provider websites.
Is CDN and hosting servers the same?
People have some misconceptions about CDN and hosting servers. They think that both are one. But hosting servers and CDN are two different things. CDN is not a web hosting server.
You must note that you need a web hosting account to keep your website files. A CDN provider's job is to keep your website stable and not host your original website files.
If you need to establish a successful website, then you need both CDN and hosting servers.
Check Out: 15 Best Web Hosting for PHP Website
There are many CDN providers in the virtual market. CDN has both free and premium networks. Before choosing, you need to know which is the best CDN for your website. If you know the needs and requirements of your website, you can easily choose the best one for yourself.
Here we will discuss the seven best free CDN providers for your website. This will help you to make your final decision.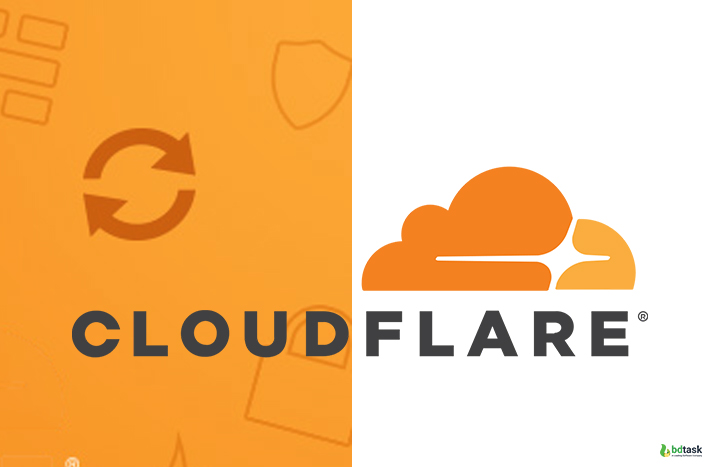 Cloudflare is the most famous and secure CDN. It has a huge global network. You can set up your websites in less than 5 minutes in a Cloudflare network.
Cloudflare can serve all of your site's static content through its free CDN service, including non-image content, CSS / JavaScript files, file attachments, and more.
It's easy to set up, and it has an easy-to-use control panel. Below are a few effective features offered by Cloudflare for a free plan:
Comment spam protection

HTTPS rewrites

DDOS protection where required

IPV6

Worldwide load-balanced CDN

Content caching, instant purge caching

content scraping protection
Users of Cloudflare:
Most of the website users in the world use Cloudflare CDN to increase their website speed. Now nearly 80% of website owners use the Cloudflare CDN. From that, you can assume how popular and reliable Cloudflare CDN is! Below we show a list of some of the large companies that use CDN:
Mozilla

Digital Ocean

Code guard

Yelp

Reddit
Cloudflare free plan helps you to see what the service can offer without making any special requirements. It is very usable with unlimited bandwidth. There are no annoying restrictions to try and force you to upgrade.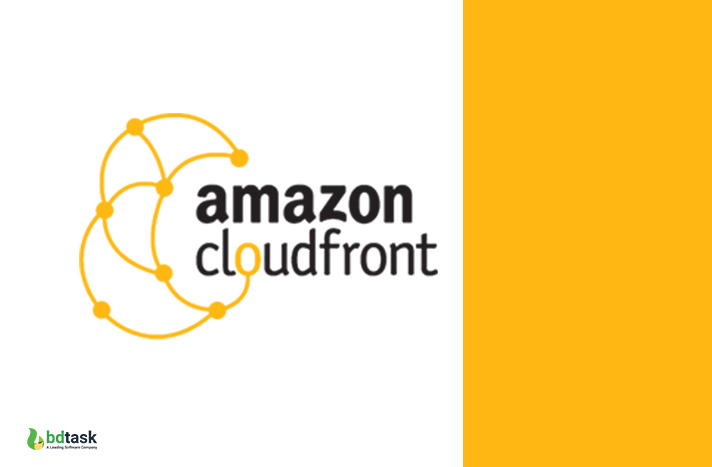 Amazon CloudFront is a fast and secure content delivery network system. They securely deliver content, videos, applications, and files.
Cloudfront works smoothly with any AWS servers such as Amazon S3. Amazon EC2 etc. They provide the service with low latency and maintain high-speed performance.
Some benefits of Amazon Cloudfront CDN are given below:
Deliver the content as fast as possible

Security service is up to the mark

Reduce additional cost

They offer the most advanced security capabilities.

Provide 24 hours support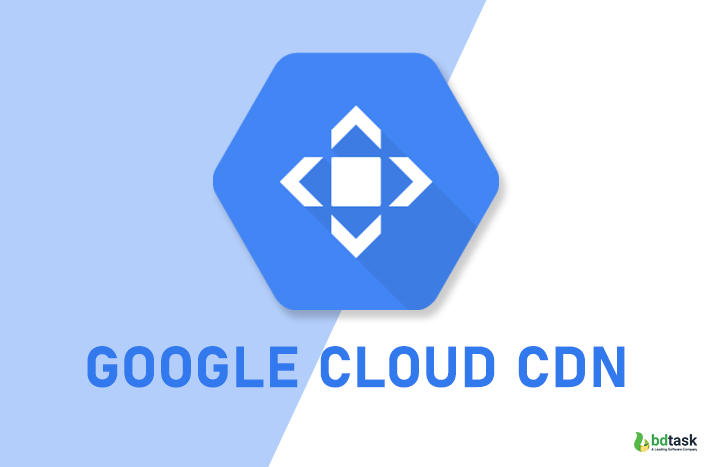 Google Cloud CDN is also a reliable and fast CDN service. Their network is integrated with the Google Cloud Platform. They provide the service at a very low cost.
It comes with an SSL certificate at no extra cost to secure your website. You can even use their service for free for 90 days. They have several data centers around the world.
Some key features of Google cloud CDN are given below:
Provide better user experience

Integrated with Google cloud network.

Provide privacy and data security

Provide free SSL certificate

Offers $300 free trial credit
Google Cloud CDN configuration is not like others. It is a bit different from others and it can be difficult for the user.
Check Out: 10 Types of Blogs That Make Money (Most Profitable Niches)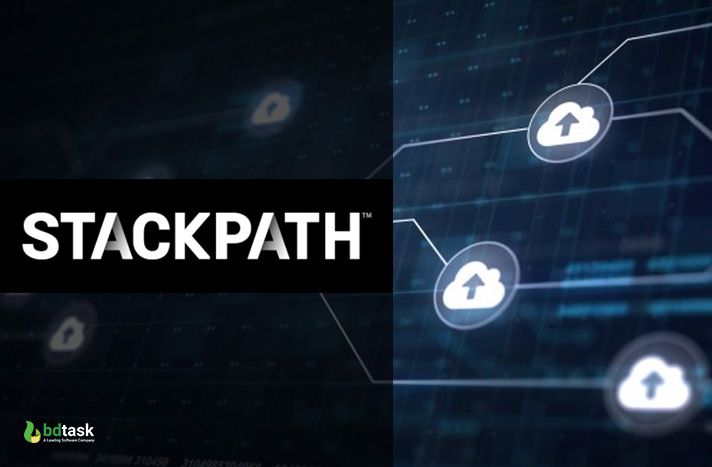 In recent times, stackpath is one of the best CDN providers in the market. It has a good number of data centers around the world. This will help you to improve the loading speed of your website.
It also comes with a custom rules engine, serverless scripting, built-in asset optimization, SSL certificate management, and real-time data analytics.
It is very simple to set up, and it will provide you real-time data analytics. You can connect your CDN network directly to your startup platform. Direct Connect gives you a high-speed, high-safety express lane for inbound and outbound traffic.
In addition, StackPath provides security services that include load balancing, DDOS protection. Some features of Incapsula are given below:
Custom Rule engine

DDOS protection

Built-in asset optimization

Origin Shield

HTTP status codes

Cache HIt ratio

Request HIt ratio

Serverless scripting
Some benefits of Incapsula CDN are given below:
You can use it on the unlimited website without any issues

You will get additional security services

It will provide high-speed performance

It will reduce the total business cost

Provide you complete control and extra customization

It will reduce exposure to malicious activity and threats

It will reduce page load, video and audio streams.
Usually, stackpath doesn't offer a free plan, but you can use a one-month free trial version for testing purposes.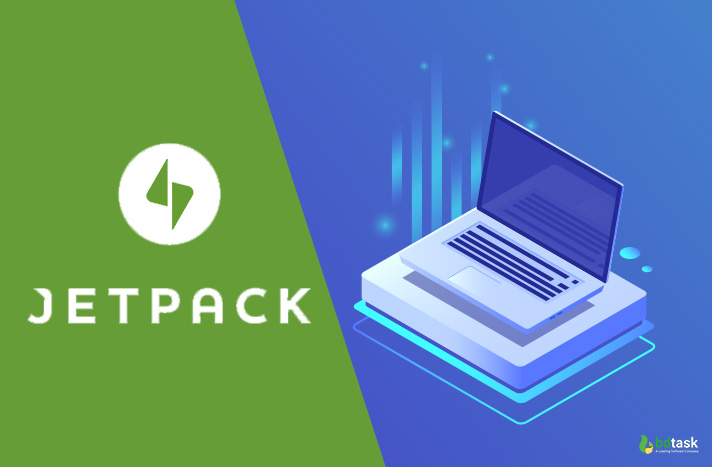 Site Accelerator or Jetpack Photon is one of the best ways to speed up your WordPress site by offloading image distribution hosted on Jetpack-linked sites via the plugin.
It is not like other CDN services. Jetpack Photon is especially for images, and it will work for those who are using lots of pictures on their website pages.
Images are the important component of websites, and it doubles the attractiveness of the website. But these images take the longest time to load. Once you start using Photon, your images will be served via WordPress.com's worldwide service, which will significantly reduce your site's loading time.
Some benefits of using jetpack's photon are given below:
Easy to use and setup

Speed up image load time

Speed up static file load times

Help to prevent a cyber attack

Provide high performance
The service is extremely easy to use. You don't need any additional requirements. You only have to look at your Jetpack dashboard>click the Activate button for Photon>and you will be set to use the service.
Netlify lets you host your websites stable and serve them via CDN. It is not a typical CDN company, but if you are hosting a static site, it would be appropriate to consider Netlify.
Netlify helps to launch websites and campaigns in a few minutes. Besides that, it helps to build your website faster than before.
More than 50000 thousand developers and nearly 100000 hosting providers love to use Netlify.
"Netlify makes CI / CD, deployment and hosting of a product and helps the enterprise focus on creating a great dynamic customer experience in the Jamstack world."
Markus Schork, CTO Hair Digital, Unilever
Some free plan of Netlify are given below:
Continuous development

DDOS protection

Custom domain

Redirect Rules

Built-in CI/CD
Some benefits of using Netlify are given below:
Deliver a highly responsive user experience

Make website 10x faster

Minimizing total cost

Globally reliable network
In addition to these free CDN, there are many good premium CDN such as Sucuri, KeyCDN, Rackspace, Google Cloud CDN, Cachefly, etc. You can also check them if you have a good budget.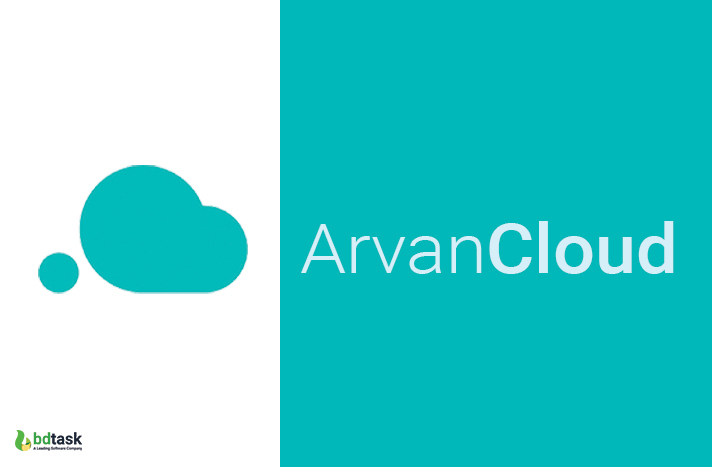 Arvancloud is a fast and secure content delivery network. The chances of a cyber attack will also increase when you develop a complete website and gain users.
Arvancloud provides website security, DDoS security, load balancing, and failover. It makes sure that your application is securely delivered across the globe. Arvancloud free CDN plan includes both download and uploads 200GB of traffic per month and 1000,000 requests per month. Below some benefits of Arvancloud are given which you will get after adopting Arvancloud CDN:
Increase website response speed

Reduce extra server load

Improve website experience globally

Decrease bandwidth consumption

Improves website performance

Make your website faster and more reliable

Ensures the highest level of security
In addition, ArvanCloud has various kinds of paid plans. These services are one of the most effective CDN solutions on the market and ideal for low-budget and high-scale projects.
The whole world is evolving with technology. CDN is a modern technology which will help you to connect with your user more fastly. Now, how CDN helps to load your images or videos more quickly.
Image Loading
CDN actually converts your image to a different format for faster loading. It also shortens your code to reduce loading time. Sometimes they use another server to load images or videos from the website.
Code Minify
Now, if you are a developer or have a good knowledge of coding, you can do these things yourself to reduce additional costs or dependencies. However, it will take a long time to implement. So if you want success in a short time, CDN will help you do it.
Security
It helps from cyber attacks. Many CDN offer SSL & DDOS Protection.
Now the world's largest recognized sites are using CDN. No, it's not like dependence, but it's your need for success. If you want to be independent of this system all the things mentioned above are required.
What is the Best CDN provider?
Actually, it depends on your budget. If you have enough budget, then you can use any premium CDN like Stackpath/Amazon Cloudfront/Google Cloud.
But if you have "o" balance and at the same time you want a fast and secure website, then you can use Cloudflare's free CDN plan. This is the best free CDN provider, in my opinion.

From this blog, you already know the detailed information about CDN and How it works. If you want a secure and fastest site, you will get complete details about it from this blog.
This blog will help you to find out the best free CDN for your websites. So don't overthink. Choose the best CDN today to make your website faster and more secure.
Would you like to know: 15 Best Business Management Software