Generic Model of ERP System Vs Industry Specific ERP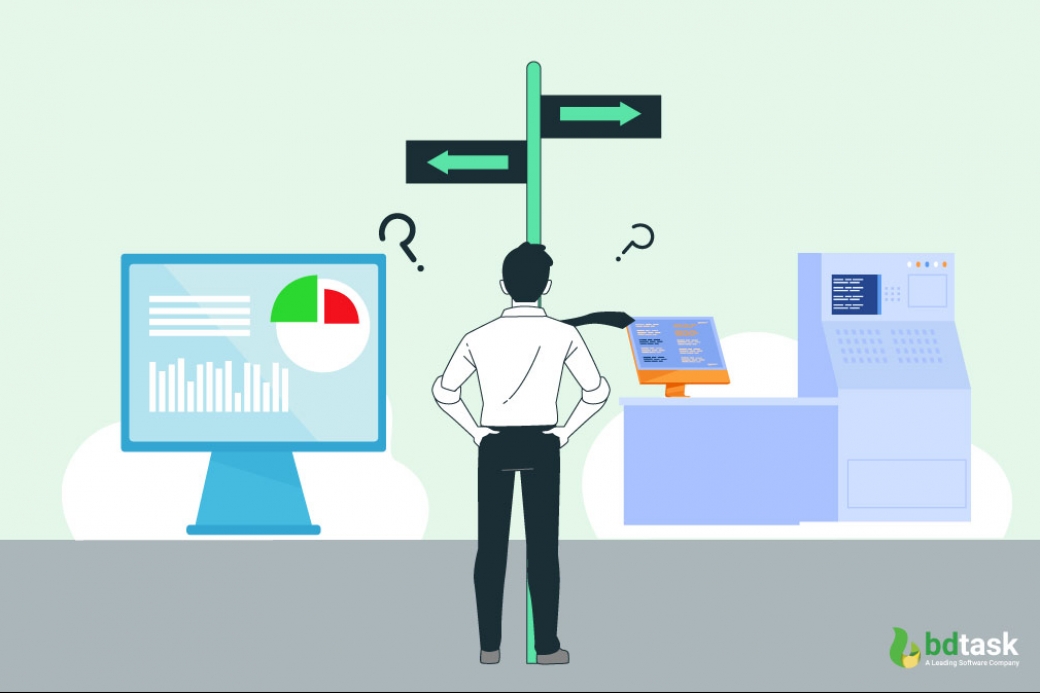 The comparison of generic and industry-specific pops up in your mind because of the availability of ERP software on the internet. You may need an ERP software or ERP System for your business. And you find different kinds of ERP Solutions some are cheap, some are reasonable and some are costly. And you also find out some ERP solutions are customizable and some are fixed. No customization is available. So, at this point, you are confused now about which one to choose? To persuade you of the difference of ERP software serving the purpose, pricing, and buying facts we write in this article for you specifically. Now we are moving to the disclosure of ERP solutions below.    
For many people, these are ready, out-of-the-box solutions that are generally non-customizable. Made for all kinds of industries, they generally have little to no room for customization. However, one of the most obvious advantages of these "one fits all" solutions is their cost-effectiveness.
However, for the purpose of this article, we are going to assume that generic ERP is the opposite of a vertical-specific ERP system – a solution that doesn't cater to one industry vertical in particular, irrespective of its functionality and customizability.
Industry-specific ERP solutions, on the other hand, are the ones that have been designed specifically for one industry – e.g., manufacturing ERP. These types of solutions have deeper functionality when it comes to the particular needs of the industry.
An ERP solution is a massive concept, to begin with. Besides the obvious challenge of uniting, automating, and streamlining enterprise-wide business processes, they also have to take into account things like specifics of each country, regulation systems associated with each industry, etc. As such, an ERP vendor that specializes in a particular vertical has an advantage over the competition in terms of experience, the functionality of their solutions, speed, and efficiency.
The downside of these specialized ERP solutions is that you may end up with a lot of functionality that you do not need and are never going to use.
Learn more: Top Features of ERP Software that Helps To Grow Businesses
It's easy to get overwhelmed in the process of selecting an ERP solution for your company. Our experience in the industry has shown that it's helpful to have certain guidelines when it comes to this complicated process. Here is a list of useful tips we have compiled:
Determine the strengths and weaknesses of your business – areas that you hope your new ERP system to address and enhance.
Decide which key areas of your business you will want to automate first so that you don't wait around for the whole solution to be implemented before you can start enjoying its benefits.
Develop an ERP evaluation criteria for your new solution. Things you may consider are
The price of the new solution with respect to the level of customization. Keep in mind that more often than not, the price that you see displayed on websites or in product catalogs is only roughly indicative of the actual cost that will be incurred by your company.
The flexibility of the platform. Your business isn't static, nor should it be your ERP system. Make sure you get a system that will accommodate not only your current needs but has the capacity to do so as your business grows.
The functionality of the solution. Determine whether the time is of the essence and whether you need the wide spectrum of functionality offered by industry-specific ERP systems. Or are you willing to go with a general ERP provider and allocate some time for them to tailor their solution specifically to your business needs?
Talk to companies that have implemented the solutions of the vendors that you have shortlisted. You will get a good sense of what to expect.
Ask your shortlisted vendors to demo their solutions and explain their capabilities.
These are the consequences of generic and industry-specific ERP solutions. The above discussion will definitely help you to understand the factors of consideration you need to choose one. But it highly depends on the business purpose, business management procedures, business scalability. So, generic and industry-specific ERP software is both solution providers of businesses. And it solely depends on business to choose one of them as per their business.
Would you like to know: The Best ERP Software for Small Businesses