How a Restaurant Management System Give You Benefit?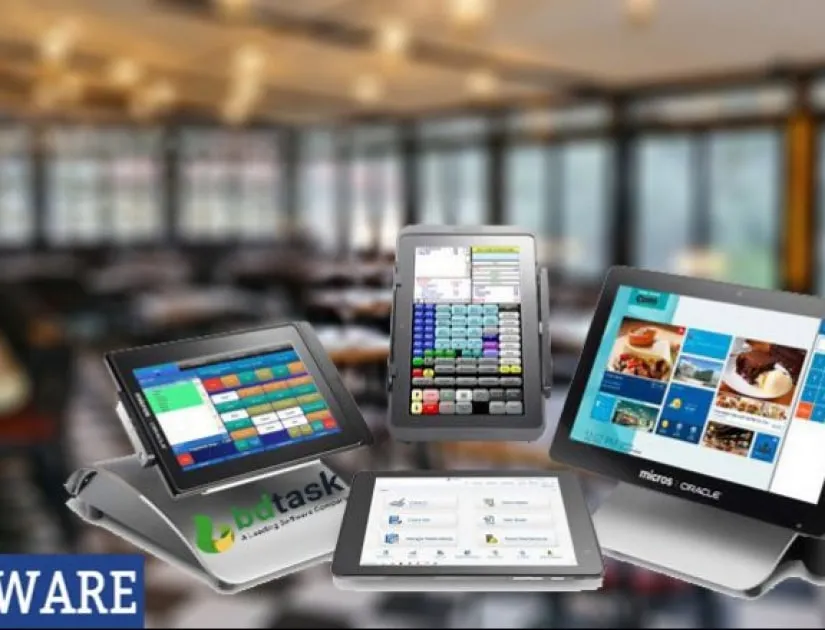 The first question you have in your mind is What does a restaurant management system do? To persuade you we list the main benefits to expect when you use a restaurant management system. After reading these benefits you will agree with us about getting a restaurant management system.
Now 80% of the restaurants are turning to technology for online ordering, reservation, inventory, and analytics to improve their business. We hope you wouldn't want to be left behind, would you?
1. Tracking sales of each item
Through the system, all transactions are captured by the system, including orders, payments, voids, promo deals, and expenses. This is why your sales data is accurate and spot on to the last item. And revenues are also accurately giving to your dashboard with the real health of your operation.
Most systems have a built-in alert that notifies you of variances, for example, the gap between stock levels and order volume at the end of the day; or unauthorized order voids. Alerts are typically sent via email or phone or can be viewed from a dashboard.
Sales data can also be broken down into various categories that make sense to you, such as by bestselling item ranking, customer names or cash vs. card payment rate.
2. Generating financial statements quickly and accurately
Where transactions are captured digitally, manual errors are avoided. For example, each transaction is time-stamped and recorded with other details such as sold items and the employee's name who performed the transaction. Sales data is also synced with inventory and CRM (for customer data) to update their records as well. With data consolidated in one place, the integrity of your financial reports is protected. Likewise, generating these reports is a matter of a few clicks, the system simply runs analytics on the queried data and display the KPIs at once using graphs and charts.
3. Impressive customer service
Most restaurant management systems come with CRM. This module records customer information like customer name, their contact details, and their transactions. With more knowledge of your customer's likes, you can deliver a more satisfying service. You can also build a mailing list, run campaigns that target their interest based on past orders or push deals that match their profile. The CRM typically comes with a loyalty program to help you reward your regular clientele.
Similarly, advanced features like online booking, mobile payments, and kiosk POS make it convenient for customers to place orders and transact business with you. Similarly, the use of an iPad or Android tablet makes tableside order taking fast to the delight of customers.
4. Anytime access data
Most restaurant management software today is cloud-hosted, which lets you access the system and your data from a web browser. You get real-time sales transactions and track employee performance even on the go. That means you can be a hands-on manager while out of the restaurant premises. Remote data access is also useful when presenting to a client or investor; you can showcase updated reports on your business.
5. Staff Management
A restaurant management system with an employee scheduler will help you allocate more staff during peak hours and less on downtime. By aggregating sales data with staff schedule you can match demand with supply and ensure your resources are optimized, neither over- or under-utilized.
Moreover, many systems allow employees to plot their schedule where everybody sees the available and taken slots. This feature avoids the conflict of schedule or nonappearance. It is also useful if you're managing shared waiting staff to fill in during peak hours; you can let your staff manage their own schedule, relieving you of a time-consuming, non-earning task.
6. Balancing proper communication between the kitchen, waiting, and the cashier
The perennial problem in running restaurants is that somewhere along the way someone mixes up information. The result: an angry customer whose order is, if not wrong, remain unaddressed or improperly billed. A restaurant management system does away with this scenario. When waiting takes orders via a handheld device that data is automatically transmitted to the cashier so the right transaction is captured and billing is accurate. At the same time, the handheld device transmits the order items to the kitchen. Barking orders to the head cook is a thing of the past.
7. Cost savior
There are many areas where you can squeeze out savings. With a better-managed employee schedule and inventory, you cut losses to your daily operations. Likewise, variances are avoided or at least significantly reduced, adding more savings to your budget.
Some restaurant management systems also give you the option to hook to a shared delivery network service so you can reach eager customers outside the neighborhood. Overall, the restaurant management system helps you run your business more efficiently to the satisfaction of your customers.