Some of The Finest Alternative Platforms of Coinbase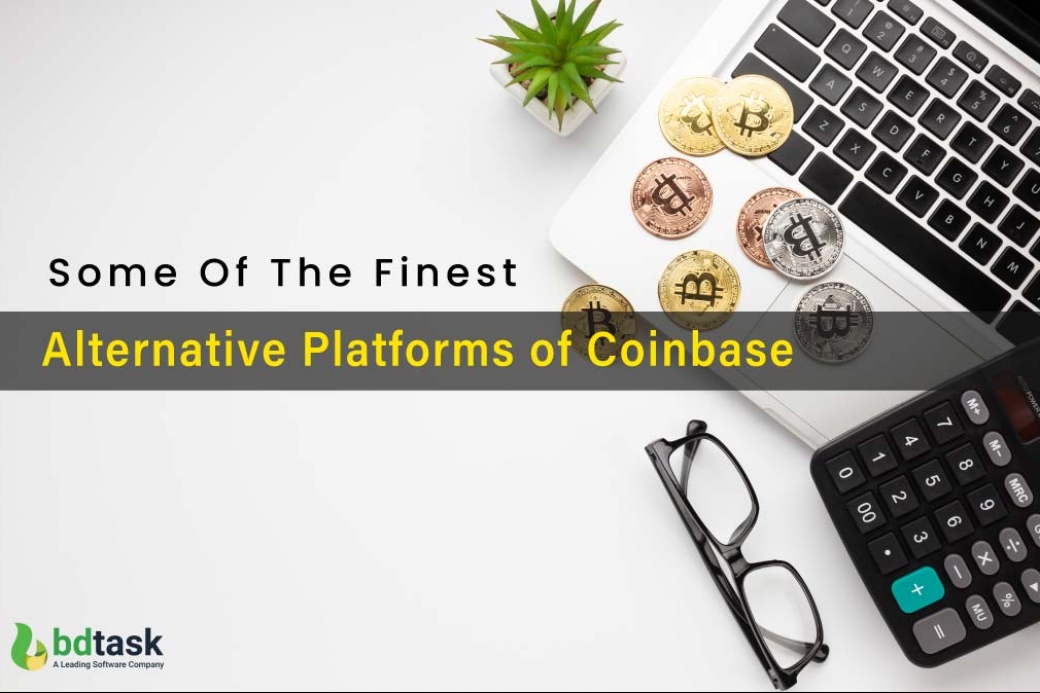 Coinbase platform is considered to be one of the tradings and exchanging platforms of cryptocurrency. I guess cryptocurrency users' or those who are planning to buy cryptocurrency already heard about this popular platform; "Coinbase." Hence this blog gives you the 15 finest alternative platforms of Coinbase.
Well, Coinbase is a USA-based online exchange platform, launched in October 2012, where anyone can easily buy, sell or exchange different cryptocurrencies such as; Bitcoin, Ether, Litecoin. In addition, people can buy or sell this virtual currency through different fiat currencies, such as US Dollar, British Pound, Bitcoin or Abbreviated BTC, etc. Coinbase is one authentic company that gives trading facilities through using a different bank account, credit cards.
However, in contra, Coinbase has some bad sides, too, such as both the website and the app of Coinbase fluctuate, or goes down, their home country doesn't support their service, they charge a higher amount of fees, which home countries don't support, etc.
Exactly!!
Why Do You Need Coinbase Alternative?
Coinbase cryptocurrency platform was just a small startup when they started their journey, but now they have achieved some massive success within a short period of time. At the very beginning of their journey, Coinbase used to engage in trading or exchanging Bitcoin through bank transfers only.
Nonetheless, as the year passed, they expanded their venture and included many other cryptocurrencies such as Bitcoin Cash, Ethereum, Litecoin, etc. Within a blink of an eye, they broadly spread and become more available to every US resident. In addition, they have added variant payment methods with substantial privacy and security services.
Coinbase is "The best platform to buy, sell and exchange cryptocurrency," but it still carries many loopholes. Because of which people are now frequently searching for an alternative platform like Coinbase. LACKINGS, such as; after gaining popularity, they start to charge high purchase prices, require substantial verified documents, unsatisfactory customer support, and faces a severe problem because of the website/app failure.
Things To Consider While Choosing A Cryptocurrency Platform
Before you choose the most refined cryptocurrency platform, first you need to determine "what are the services and facilities you need and require." Because this article is going to suggest to you some of the best alternatives to the Coinbase platform.
This article is both helpful and beneficial for those who are new in this niche and those who are totally pissed off by the rules and regulations of the Coinbase cryptocurrency platform.
Here Are Some General Features Of A Perfect Cryptocurrency Platform:
Security assurance:
One mistake and everything is gone, the hacking cryptocurrency exchange is that easy, but as time passes, the security measures have gotten more strict. Hence tight security helps to prevent the users from getting hacked.
Supported by variant cryptocurrency:
It's better to choose a cryptocurrency platform, which supports all kinds of currencies. Different exchange platforms offer their own cryptocurrencies legal in the home country. Hence users don't have to shift back and forth between various platforms.
Supported by variant countries:
We all know that not all countries supported cryptocurrency platforms because of some local rules and regulations. Hence before you engage in any kind of buy, sell or exchange activities, users must cross-check if the user's cryptocurrency is supported in the user's home country.
Users convenience:
Bitcoin or cryptocurrency is already a complex concept for any to catch at the first glimpse. Therefore platforms should be built in such ways that will match with all kinds of USERS' SKILLS AND KNOWLEDGE. For example, some technical smart traders would demand "valid charting tools" to buy, sell or exchange their cryptocurrency. On the contrary, beginners who have very poor knowledge about cryptocurrency will demand and want an uncomplicated and straightforward exchange interface.
Allowance:
It is one of the crucial parts of the trading platform. Before you jump into this cryptocurrency business, a user must know all the information about deposit or withdrawal, trading, and other exchange fees. Don't trust the exchange if you have no or very poor knowledge about various trading fees.
Check Out: How to Buy and Sell Cryptocurrency? Top Strategies & Process
Since this blog, the main purpose is to introduce you to some of the best alternatives to Coinbase. So that you get all the information in one blog. Well, the next part of my blog will be going to introduce you to that the Top 15 Coinbase alternatives: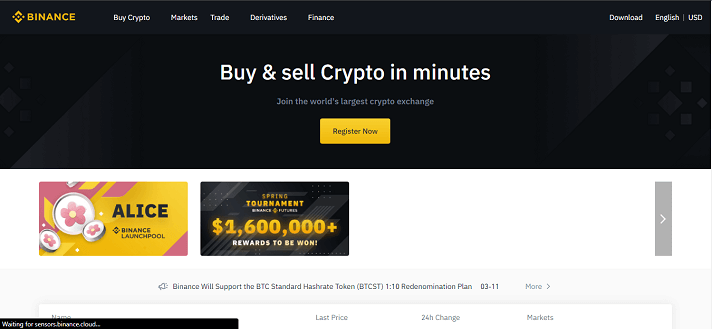 Since the launch of Binance in 2017, they quickly become one of the leading exchanges just by modifying the trade volume. Binance is considered one of the kick-ass best alternative platforms of Coinbase; it offers more than 160 cryptocurrencies and over 500 trading pairs. Moreover, Binance comes up with a robust API that helps users merge the current trading application. Binance is popular and famous for charging low purchasing fees, which is 0.1%. They offer their traders many different options, such as Binance native BNB token to pay the trading fees.
In addition, users who want to do instant buy/sell transactions have to pay 0.5% of purchase fees, with no fiat deposit/withdrawal money. Even though some of the beginners complain that; the system is complex and complicated. Conversely, Binance proves to be a more substantial education and resource source, especially for beginners.
Some Of The Interesting Facts About Binance
Establish themselves as a strong reputation and security.

Binance provides a vast range of trading tools such as the OTC market, P2P trading, Staking, Saving, Crypto Leading, Derivatives, etc.

Binance isn't available to USA residents, and their Binance.US is less liquid.

Charges no deposit and withdrawal fees

Flexible with mobile, desktop app, web, IOS, Android, etc.

Binance has high liquidity.

Has the opportunity of the decentralized system

No KYC needs to start trading.

Offers an IEO launchpad

Offers a basic and advanced exchange system for trading
The USA's citizens recognize Gemini as the next generation's new dynamic digital system for investors and ventures. Gemini exchanges function in three different order matching engines such as ETC/BTC, USD/BTC, and UDS/ETH and operate in almost 46 states in the USA. Gemini now becomes the USA's best and popular cryptocurrency platform. Even though international banks demand payments in currencies, Gemini doesn't charge fees for withdrawal or wire deposits. And most of the new beginners find Gemini's platform an easy and smooth, and flexible interface.
Gemini gives wonderfully smooth accessibility through desktop, iPhone, and Android apps. And within some simple processes, users can register and connect a bank account, and users can easily buy, sell and exchange cryptocurrency. Interestingly some say that Gemini is one of the closest competitors and the best alternative since their features match each other.
Some Of The Similar Factor Better Gemini And Coinbase
Gemini also offers their own USA dollar Stablecoin, which is a built-in Ethereum

Buy, sell, deposit, and exchange Bitcoin

Buy, sell, deposit, and exchange Altcoin; such as Ethereum, Bitcoin Cash, Litecoin, ZCash

Both Gemini and Coinbase provide a sign-up reward of $10

Both the platforms excluded Hawaii, one of the states of the USA.
In contra, Gemini purchase fees are twice less than Robinhood, and their free structure adjusts automatically based on how much users are buying, selling, and exchanging their cryptocurrencies.
One of Gemini's serious loopholes is that; while trading through the app, the user can easily purchase any coin using their bank account, but the desktop version doesn't allow them to do that. In fact, they force the users to engage in the exchange process. On the opposite side, Coinbase's app and desktop interface and function version are exceptionally similar to each other; hence users feel comfortable and get a smooth feeling while trading.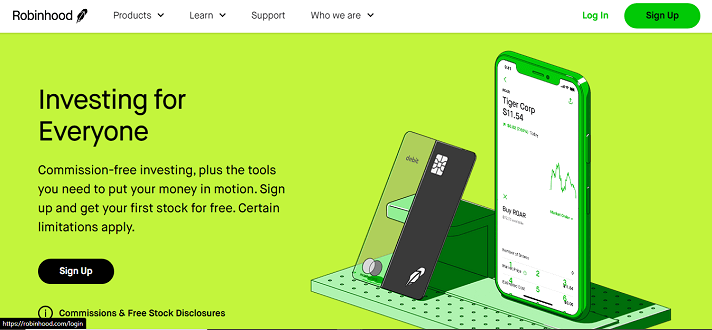 Robinhood is most famous for its best features, that is, "no commission required" to buy, sell or exchange any cryptocurrency. And if you are already familiar with the stock market trading or investing, then you will get many things similar to the stock market, such as exciting bonus offers to the newbies.
Robinhood takes compliances and regulations seriously according to social security and some excluded USA states to eliminate the risk. Hence their loyal and regular customers get to use the platform at deficient fees.
Robinhood always believes in being authentic, hence don't charge or cut any extra fees; the price they show on the Robinhood website for their different cryptocurrencies is the price the user will get. Hence whenever you search in Google or any other websites for the best alternative platforms of Coinbase with no fees, you get the answer "Robinhood."
Some Of The Exciting Factors Of Robinhood:
Have a fantastic collection of altcoin, such as Bitcoin Cash, Bitcoin SV, Dogecoin, Ethereum, Litecoin, etc

Offers free stocks to the new users who signed up through the influence of their existing users.

By using various innovative marketing tools, they achieved a massive and number one position in this cryptocurrency industry

One of the bad sides of Robinhood is that they don't offer any facilities to withdraw or deposit Bitcoin or altcoin from their app.

Besides the stock investment account, the user of Robinhood can create a separate individual account for their technical support.

Robinhood is the best platform, especially for those who want to get easy exposure in this cryptocurrency industry and have other assets such as stocks and ETFs.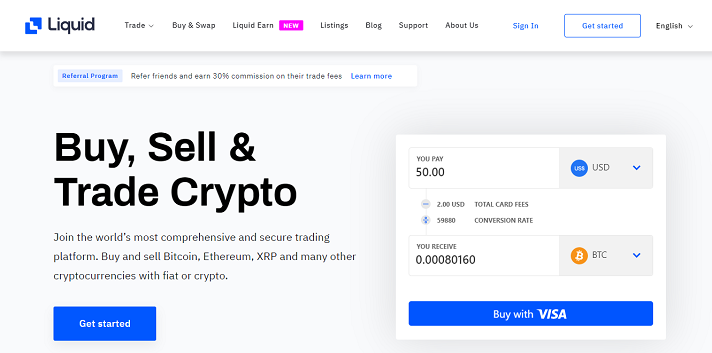 The Liquid is a Japan-based exchange cryptocurrency platform. Liquid had done some impressive stuff within a short time, such as; achieved themselves as a high liquidity cryptocurrency platform, a daily trading volume of $250, and always keeps sharp compliance.
Moreover, Liquid offers their purchase fee very much competitive, margin trade of 100x+, 80+ cryptocurrency, 200+ trading pairs, etc.
In addition, the Liquid cryptocurrency platform is available and compatible with both IOS and android, and soon, Liquid is planning to launch; their own USA-based. Some users recognize it as one of the best alternative platforms of Coinbase and the best crypto-ecosystem platform. Not only that, Liquid also helps the users to store digital funds and a secure wallet, etc.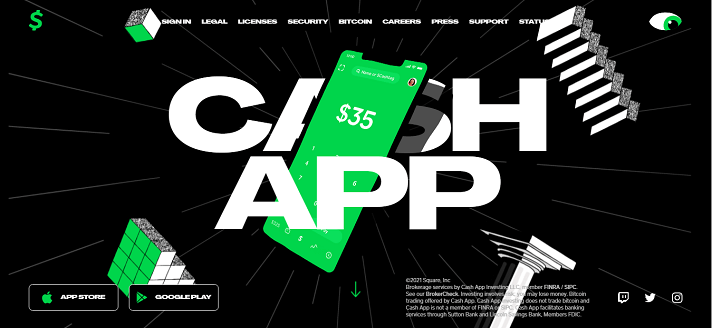 Although Coinbase is the best and number one cryptocurrency platform, Square's Cash App has some impressive features. Hence will surely kick the Coinbase cryptocurrencies platform ass. CashApp, introduces itself as one of the best personal wallet apps in the market, considering Venmo and PayPal as their core competitors.
Suddenly in January 2018, they inaugurated themself as a part of the cryptocurrency platform by adding many different options to buy, sell and withdraw Bitcoin. Cash App keeps its setup procedure simple and has an app where users can create their accounts and link up with their bank accounts.
If I compare Coinbase, then I have to say that; yes, Cash App lacks in many sectors, such as Coinbase offers many different cryptocurrencies. But the interesting fact about Cash App is that the purchase fee is much less than Coinbase, only 1.5%. Moreover, Cash App services are available in every USA state but provide very low sign-up rewards compared to Coinbase.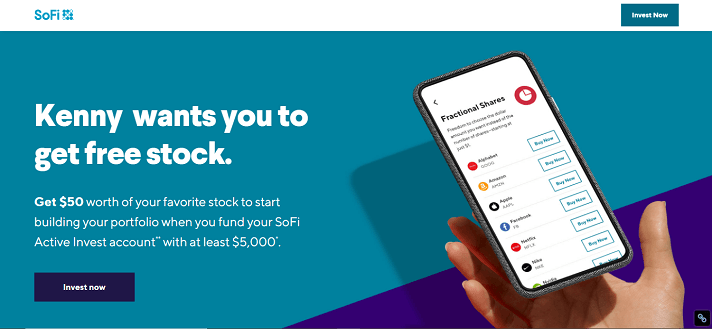 Even though SoFi Invest is the alternative to Coinbase, most users commented that SoFi invest is similar to Robinhood. SoFi Invest's main objectives are to reach the users who want low-fee stocks and ETF trading through different advertising tactics. SoFi Invest establishes its reputation as a promotional strategy king since they advertise their platform as a smooth and easy cryptocurrency website and apps.
SoFi Invest set up procedure is easy and simple and can be easily and completed all the process both by online or by downloading through apps. Even though SoFi Invest is one of the strongest and best competitors of Coinbase, it has some interesting differences between them. Differences such as using SoFi Invest users can only buy and sell Bitcoin, different Altcoin but cannot deposit or withdraw Bitcoin or Altcoin. In addition to the difference, SoFi Invest is ban from almost five other states of the USA.
Some Of The Interesting Facts About SoFi Invest
Signup reward money is more than twice that of Coinbase, which is 25 dollars.

Since users don't get the chance to withdraw or deposit, hence can simply invest money to buy the cryptocurrency and take the risk away from hacking.

SoFi Invest offers three types of coin, such as Bitcoin, Litecoin, Ethereum

SoFi Invest fails to provide facilities for Altcoin

SoFi Invest purchase fees are 1,25% which is much less than Coinbase.

SoFi Invest uses many different advertising tactics to reach and grab the attention of their potential customers.

In January 2020, they proposed dynamic techniques to capture every new investor's attention because if any new investor signs up and buys about 10 dollars of cryptocurrency, he/she will get 25 dollars in the structure of free Bitcoin.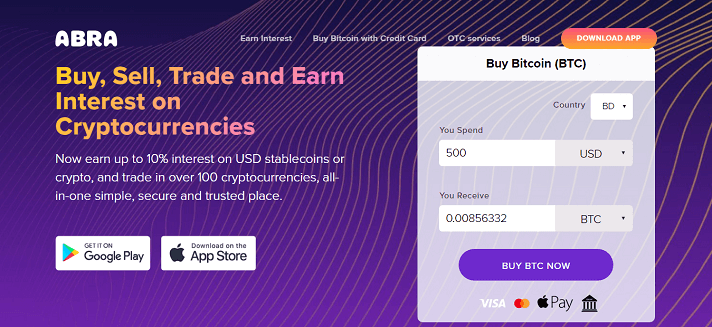 If you are searching for a cryptocurrency platform similar to Coinbase, then I think you come to the best part of my article. Abra presents almost thirty different cryptocurrencies, with just one App; hence it is far more than the market leader "Coinbase." Cash App is most popular for the simplicity and easy set-up procedure of their App such as easy steps for entering personal information, uploading bank accounts information, etc.
On the other hand, one of the most important and hard parts of this cryptocurrency platform is that; Cash App provides you a seed phrase, which will tie the user with the accounts. And most importantly, users have to remember that code very seriously; if the user loses it, he/she will lose all the access to the fund. Abra promises to be 100% one-to-one with every user and without using any intermediaries for caring, managing any user's fund except that user. Abra generally follows the policy " Your money is at your hand."
Some Of The Interesting Facts About Abra
Buy, sell, deposit, and withdraw Bitcoin

Buy, sell, deposit, and withdraw Altcoin

Abra is readily available in every state of the USA

Their purchase fees are much lower than Coinbase, which is 0.5%

Don't charge any fees for currency exchange

Abra app users get the facilities of direct purchase of more than 80 Altcoin

Abra app users can deposit and support all type of cryptocurrencies through an app

Abra always try to keep the purchase rate at a very reasonable rate for every purchase

Abra provides no or zero sign-up rewards, whereas Coinbase offers almost 10$ of sign-up bonuses.

Abra recently rolled out from stock and ETF investing offers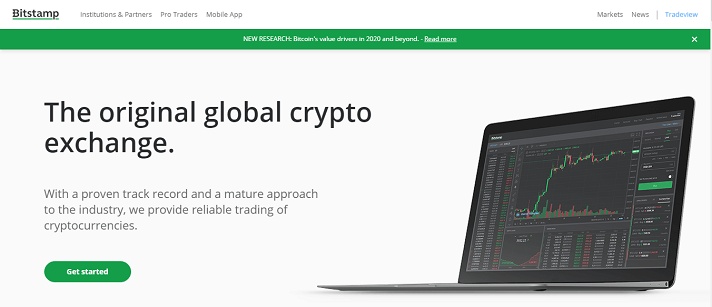 Bitstamp is one of Europe's oldest cryptocurrency exchange platforms and a cloud-based cryptocurrency platform. Since the 2011 Bitstamp establishment, this Luxembourg-based exchange platform is continuously winning everyone's heart and, took the position of one of the top four cryptocurrency exchange platforms within a short period of time. Bitstamp offers different exchange trades such as Bitcoin, Ethereum, Ripple, Litecoin, and Bitcoin cash.
One of the amazing facts of Bitstamp is that they provide responsive and 24/7 customer support to every customer and keeps a very robust security track record. If I compare Bitstamp with Coinbase, I must admit that the trading fee is much less than Coinbase, which is 0.50%. Moreover, after the unification of Bitstamp with Nasdaq's matching engine, Bitstamp could increase their trading speed and fast order execution.
Some of the interesting facts about Bitstamp:
Charge very low or no transparent fees

Offers diversify fiat and withdrawal method

Users can send fund their account through different wire transfer or credit card methods

Bitstamp also offers great app-friendly facilities, both IOS and Android devices

Bitstamp is geographically limited to European nation only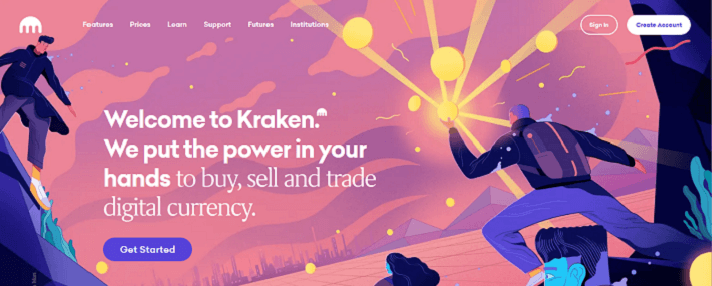 Among the many best alternatives of the Coinbase platform, Kraken is one of the best and strongest alternative platforms of Coinbase. Kraken is a San Francisco-based company launched in 2011. Moreover, Kraken is also renowned as one of the largest BTC and a Euro-to-cryptocurrency exchange platform worldwide.
Kraken offers many different cryptocurrencies such as Bitcoin, Ethereum, Litecoin, Dashcoin, Ripple and Monero, etc. Not only that Kraken gives the users an ample number of purchase methods such as USD, GBP, EUR, CAD, and JPY, but it also has a wire transfer system and many more. Kraken likes to be simple, hence keeps a one-click system for trading.
Kraken lacks from one side that they don't support any kind of debit or credit cards for purchasing any of the virtual currencies. Additionally, Kraken has a two-factor verification system for security, customer support through email, private functions, and a master key system to recover any account. Kraken also has many different facilities such as low entry-level fees, robust mobile-friendly apps, and better liquidity, etc.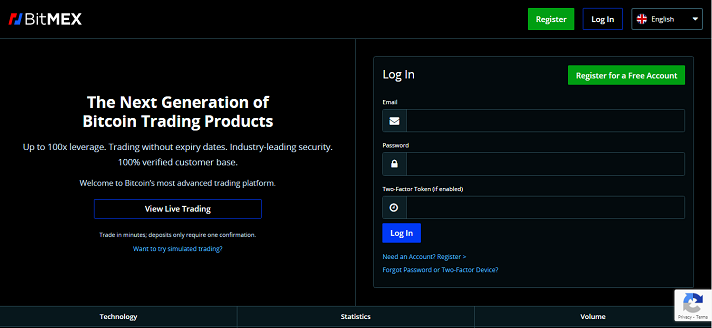 As a non-US-based cryptocurrency exchange platform, BitMEX is the first platform to offer margin trading for Bitcoin buyers. In short, for BitMEX, users cannot just directly buy Bitcoin from their platform. Users have to use the fiat currency for any cryptocurrency exchange; after that can transfer the Bitcoin to the user's BitMEX account.
Furthermore, BitMEX offers NINE different cryptocurrencies, 100x leverage, high liquidity, advanced trading tools, support anonymity, etc. On the other hand, users sometimes find overloads and off course, complicated user interfaces. But I must admit that BitMEX helps the user keep all the funds in a cold storage place and audit their balance and histories. BitMEX uses the best and latest API for safe transactions.
Moreover, BitMEX, also known as Bitcoin Mercantile Exchange, offers different leverage contract trading, keeping Bitcoin as collateral security. Purchasing fees of BiMEX start from 0.075% to 0.25%.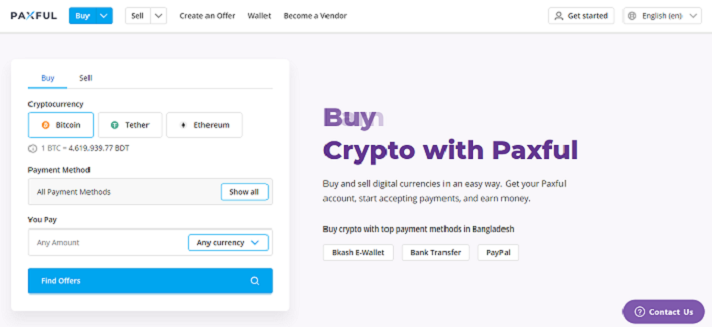 Paxful introduces themselves as one of the most secure point-to-point cryptocurrency exchange platforms. Any users can easily buy, sell, or exchange Bitcoin with almost 300+ payment systems. The developers of this Paxful always like to provide an easy interface so that beginners don't feel trapped or bounce out from their platform and are expert and easy at the same time.
One of the stunning things about Paxful is that users can directly and easily withdraw their cryptocurrencies from their bank account. Additionally, bank accounts have transferable facilities to PayPal and buy, sell, or exchange Bitcoin through different bank transfers.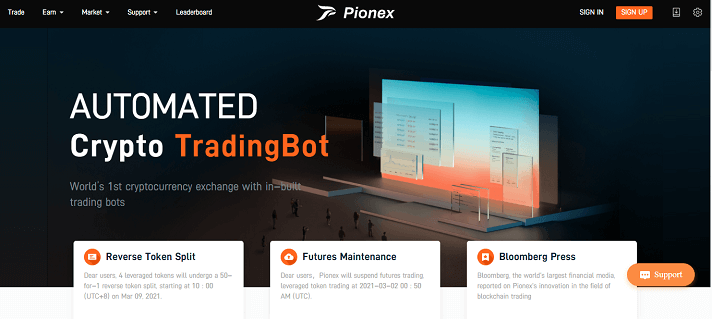 People recognize Pionex, the world's FIRST exchange with more than 12 free crypto trading bots. Users can easily participate in crypto trading 24/7 without being signed up in the market. Moreover, Pionex collects or assembles its liquidity from different sources such as Binance and Huobi Global, and Pionex is also called the biggest Binance broker.
Pionex charges significantly less or a negligible amount of purchase or trading fees such as 0.05% both for makers and takers; if I compare Pionex with Coinbase, then I have to say, Pionex is the cheaper. Moreover, Pionex provides the facilities of grid trading bot, which help the users to buy cheap and sell in the high price range.
Not only that, Pionex also provides up to 5x leverage grid bot, spot-future Arbitrage bot, which encourage the retail or small investors to make extra or passive earnings. Pionex's intelligent trade terminal enables traders to make-up a stop loss, make a profit, or invest in another's business.
eToro. Another best alternative for Coinbase and one of the best choices for a beginner in this cryptocurrency platform. eToro provides an excellent, easy, and user-friendly platform, giving the users a practice account to exercise eToro trading system without risking any absolute fund. eToro offers 15+ more coins along with Bitcoin and Ethereum.
Anyone who is very much interested to know or learn more about the cryptocurrency ecosystem, then I would suggest to prefer or consider eToro. Moreover, eToro helps the new beginners understand and even provides the CopyTrader system to follow or copy the trading system from other experienced traders. And once a user gets to know all the facilities, they will trade with real dollars.
Additionally, eToro maintains robust industry-leading security protocols, and eToro never leaks any of their users' private data without permission. eToro also offers zero-commission facilities, which indicates no broker fees.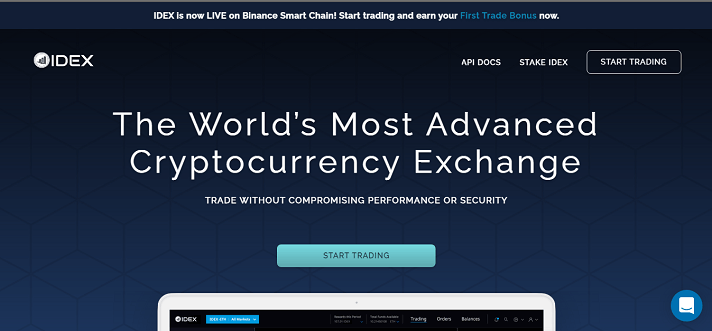 With 56% of DEX transactions, IDEX is the market leader of the decentralized cryptocurrency exchange platform. The most liquid DEX platform with favorable competitive fees and strong support for anonymity. Moreover, IDEX uses a different Ethereum smart contract and support functions to stop and limit the orders. IDEX offers more than 400 cryptocurrency pairs. IDEX charges almost 0.10% for makers and 0.20 for takes, and also users can trade straight from the ledger wallet.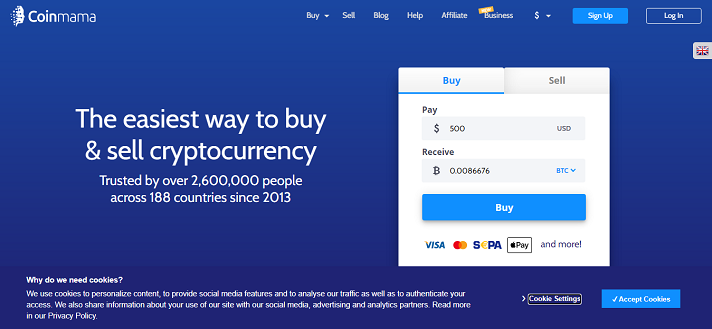 Coinmama sounds funny right!! But Coinmama is another cryptocurrency platform, which can allow the users to buy, sell or exchange with credit or debit card trouble-free. Not only that Coinmama also comes up with multiple payment systems but also users get instant coin delivery. Nonetheless, users who want an instant delivery might also have to pay 5% of additional fees.
Coinmama offers Ripple, Ethereum, Bitcoin, and many other digital currencies. Also offers 24/7 support facilities and also a strong/ quick account setup/verification facility for every user's account. Additionally the best for those users who already hold a bitcoin wallet and want a fast delivery just after the purchase. Indeed Coinmama proves to be one of the reliable and trusted brokers for cryptocurrency platforms.
Why buy Bitcoin!!??
When you can build your own cryptocurrency platform
Undoubtedly, buying bitcoin could be accessible rather than constructing a cryptocurrency platform. In this para, I will give some factors that will surely change your mind and divert your mind in building a cryptocurrency platform. Factors such as:
The market value of Bitcoin can fall at any time, but a cryptocurrency platform can never face loss.

If you build a cryptocurrency platform, you will get a commission every time there is a buy, sell, or exchange translation that happens

Building a cryptocurrency platform makes you an intermediary between the rest of the other two buyers and sellers.

We all know that Bitcoin isn't available in every country, but you definitely have the legal clearance from your home country when you're building.
Related: Build Your Own Bitcoin Exchange Website
Buckle Up Adult Americans!!!
If I may decode the statistics, then I have to say; blockchain tech market or cryptocurrency platform will be the latest trend by 2025. And today's young adults can become the future's most prominent blockchain entrepreneurs.
One source suggests that 25% of adults are still not aware of this exciting technology. FYI, it has also been heard that 5500 cryptocurrency was invented in June of 2020, so I can say that the blockchain system has a great future and the number of users is increasing day by day.
Advancement of technology, anyone can easily mine any type of Bitcoin and buy or sell it and have the platform builder. Through which anyone can construct a cryptocurrency buy/sell or exchange platform and can sell/ buy/exchange any Bitcoin the platform wants.
Ready, Get, Set, Build
In my opinion, Tradebox-The Advanced CryptocurrencyTrading software; the buy, sell, or exchange cryptocurrency platform.

Another one which won my heart is:
Nishue-The best white-level cryptocurrency exchange software leads with MLM systems. Where users can easily buy, sell, or exchange and investment cryptocurrency platform creators. The common difference between Trade box and Nishue is that in Nishue, a user can buy or sell their earned or mined coin and invest in Bitcoin, and whenever there is profitable change, the user can sell it.

Check Out: Top 8 White Label Cryptocurrency Exchange Software
In My Final Thought
Since the above blog shows the following list of cryptocurrency platforms. Without any doubt, I can say that this blog is very much beneficial for those who are already pissed off by the best Coinbase-The cryptocurrency trading platform and desperately searching for a second-best alternative platform.
Additionally, this blog is also very beneficial for beginners, especially those who still don't understand the "B" of Blockchain or cryptocurrency. Hence I jot down the 15 trendiest and more advantageous than Coinbase, similar to Coinbase, the best exchange platform for beginners, etc. Moreover, also suggest 2 of my favorite cryptocurrency exchange platforms Tradebox and Nishue. Hopefully, you will like it too!!!
Would you like to know: How to Create a Cryptocurrency Wallet