Step By Step Guide To Create An Online Course Platform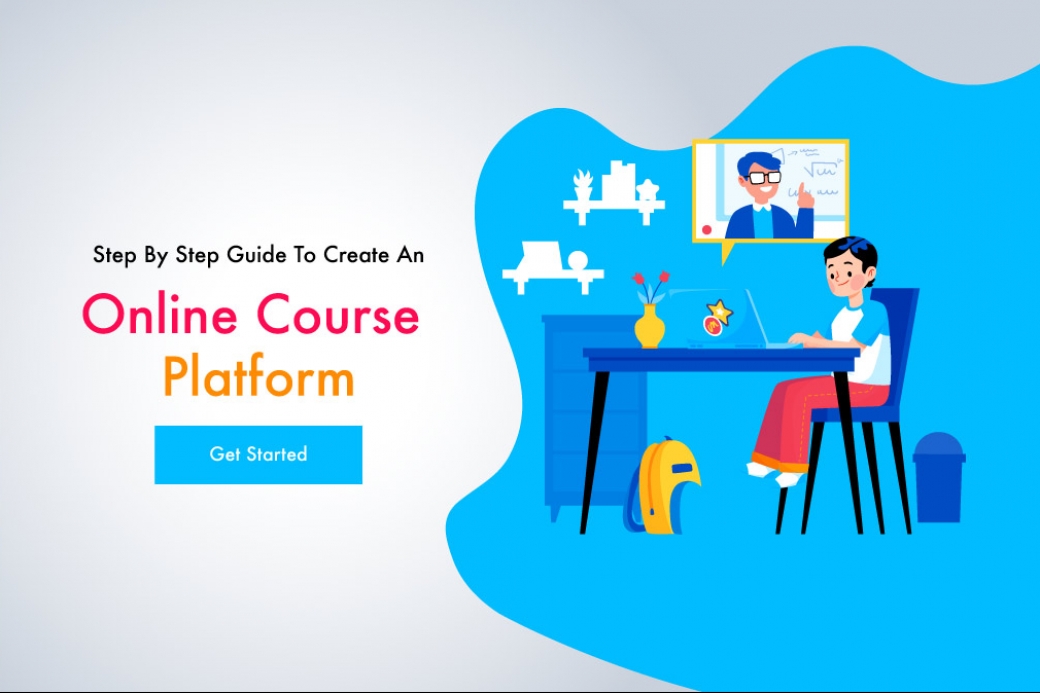 Have you always been a bookworm or a knowledge freak? Back in your college days, did you do various home tutoring jobs to earn extra pocket money? If you did, I think you should now shift to the new style of the digital education system. An online course platform will help you to transform your passion into a money-making business.
The Education Business is the only business, which can never face loss because people can never stop the passion for learning. In addition, people will spend millions of dollars on tuition to gain new knowledge or education. Especially over the past few years, people have been adopting this unique virtual style of teaching, making billions of dollars from it.
It is genuinely the RIGHT time to Start Your Own Online School because this e-learning industry is now booming exponentially and shows wonderfully negative signs of slowing down. Online course platforms have slowly become a new practice in everyone's life. Everyone is currently enjoying this unique virtual style of education.
Joseph, a successful owner of an online school, once belonged to a low-income family. Since he was very much passionate and brilliant in his studies, therefore to earn some extra bucks, he began to provide home tutoring facilities to school-going children.
After a while, he finished college with distinction and went abroad with a 100% scholarship for higher studies. During that time, he was hired as a faculty assistant and simultaneously continued to follow the passion for tutoring.
In this journey of his passion for tutoring, he faced many restrictions and boundaries while tutoring his student. The main problem was:
Time management

The stress of tutoring multiple students at multiple different houses

Giving the same lecture again and again and again

Time clashes, therefore unable to tutor two or more students at a time.

Political instability over the country
He had noticed that he loses students after going through these kinds of severe problems; hence loses ample amounts of money just because of these problems.
Success Story Joseph Online Course Platform
When Joseph was almost at the end of his higher studies, he decided to visit a business consultancy because he wanted to start something of his own or a new start-up. Thus his business consultant advises him to analyzes the market and brainstorms himself first before getting involved in any business. "What does he want to do?" or "Which business is now the profitable or the trendy business?".
After a long brainstorm, Joseph decided to shift his passion into a money-making business. Hence his business consultant suggested to him a top e-learning platform. From where he selected Edutask, it's an academic course platform; where anyone can create and sell the online course.
Joseph is leading a much better life, and this online course platform; completely changed his life. He now can deal with multiple students at once or can sell his course to earn money. On the other hand, it can also give other tutoring passionate entrepreneurs the chance to upload their course to his platform and do the educational business. And just like that, Joseph became the owner of a billionaire dollar learning management system.
A learning management system is a fundamental part of online course platforms. Only this e-learning system software can effectively manage, develop and highlight your whole online school to every audience. Most of us must get into the tangled confusion, "whether to adopt an e-learning platform or not?".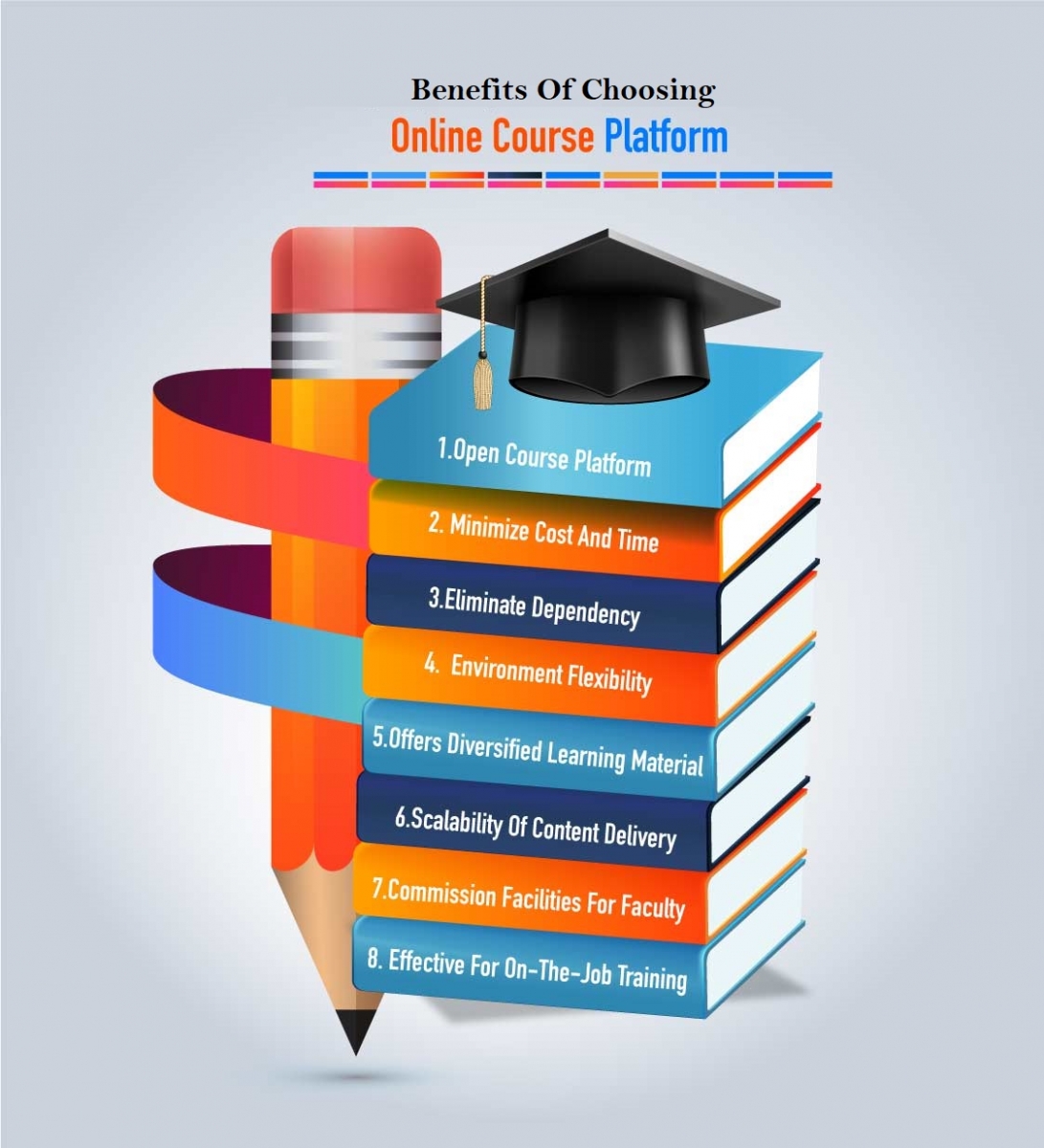 All of us know very well the benefit of physical education institutions, but whenever it comes to virtual education benefits, most of us get confused. Therefore, here is some fantastic service of the online education:
1. Open Course Platform
An online course platform is usually an open platform for all. Anyone can sign up, search, add the desired course to the cart, and buy and enjoy the learner's learning time. Open for all kinds of learners conveys that anyone can buy an LMS and start an educational business.
Check Out: Top 15 eLearning Software and Online Tutoring Software
2. Minimize Cost And Time
The most apparent and primary difference between online course platforms and education institutions is that; with physical education, faculty cannot just enter-in some classrooms and start taking classes. Moreover, have to go through a big hassle of traveling, invest time and money to attend the class physically.
But with the online system of education, there isn't any hassle of traveling or any wastage of time, etc. Instructors and learners will be more beneficial from this virtual course platform than educational institutions from both sides.
3.

Eliminate Dependency On Teacher
If I say from the learner's perspective, online course platforms reduce the stress of dependency on the teacher or course material. Students don't have to wait for the teacher's assistance anymore; instead, they can benefit from this Online Schooling Platform.
4. Environment Flexibility For Learners And Teachers
Another benefit of online course platforms is the flexibility of the environment. The E-learning platform is very much an environment suitability platform, by which anyone can attend or join any course online. Most of us, who feel very shy to participate in any class because of age, time, or societal barriers; this virtual education platform can eliminate all these problems.
5. Offers Diversified Learning Material
The online learning platform is not only flexible but also holds an ample number of diversified learning courses. An online course platform is an independent platform; where different learning course material is uploaded by the platform owner and set the price according to the advanced level of that course.
If any of the courses match the learners' desired choice, they will buy that course and practice their desired knowledge. In addition to that, instructors can add relevant videos, images, text, or audio form so that learners can maintain an engagement with the contents and sharpen their knowledge. Not only that, for much effective learning, instructors may upload different quizzes, tests, or practice assignments.
6. Scalability Of Content Delivery
An online course platform has proven that, just like the phrase "knowledge has no limit," this new style of education, the online platform has shown that seating strength can't limit the power of knowledge.
Just like that online course platform, it carries all types of courses such as; basic, advanced, and premium-level courses, etc. Moreover, the platform owner always has to maintain updating the course or adding to the course content. After a learner is done with the introductory course, he /she can continue with the advanced level course.
7. Commission Facilities For Faculty
This is another common but essential feature of a learning management system software. This option has been given to a learning management system because; not everyone does have the mentality of doing business; some have the objective of spreading the knowledge only.
Therefore, this option has been built up for those faculties, who will only want to share their video recorded content and build strong engagement with them. This kind of people usually have learner-centric people; they don't think of money.
8. Effective For On-The-Job Training
Online learning platforms or online schools, all those online learning platforms not only hold the education-related contents but are also open for all kinds of technical training, professional learning, technical, practical skills training.
Previously, the on-the-job train was done on the office premises or any rented place, but this online education platform changes everything. Thus this online system proves to be a high-cost cutting mechanism to eliminate the rental, electricity bill cost, etc. Moreover, this online training for job holders is much more accessible, hence better ROI.
Before you install your course platform, first, you need to fixate your hosting platform. And after that, you can only install your chosen learning management system. Among the different types of hosting, you need to decide which would fulfill your need, be affordable to your budget, SEO friendly, and how much the hosting platform would be smooth or flexible with your website.
After you have chosen the hosting platform and does match your requirement. Then you can contact your hosting platform and ask them to install the Edutask PHP script on their server so that you can operate your Learning management system.
Check Out: Top 15 Web Hosting
Joseph chose Edutask, I chose Edutask! What do you choose??
Joseph prefers Edutask, because it's a complete package of virtual educational institutions. This software helps joseph to give him a strong pushover to fulfill his passion for teaching and become a successful entrepreneur too.
Moreover, Edutask offers every facility; whatever an instructor or an entrepreneur requires; such as a very dynamic backend, organized landing page, have amazingly specific opportunities to add any category, responsive way to contact with students, commission facilities of stakeholders as in faculties and to add any latest or important news portal, etc.
Second,

you need to download

Edutask from Envato

, then unzip the downloaded folder and upload it on the server.

Then comes the installation process: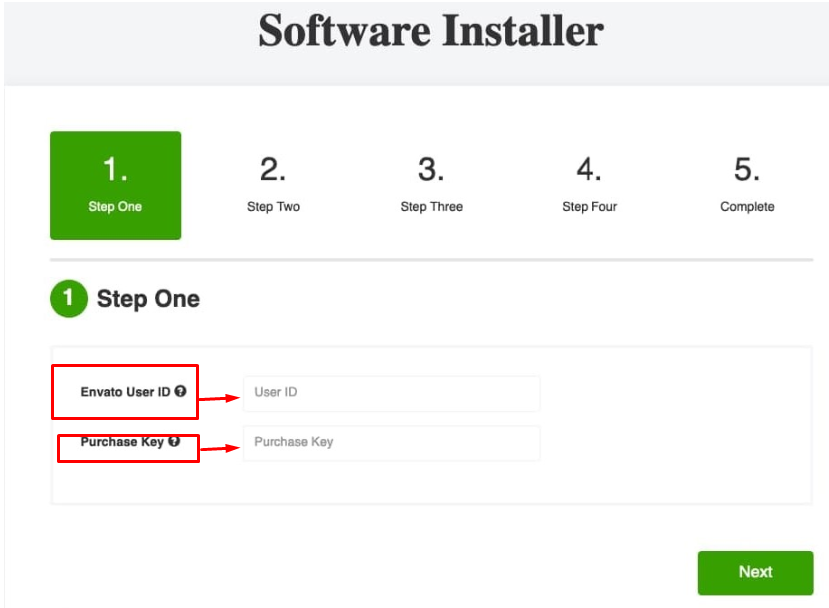 This is the first stage of installation. Both Envato user ID and purchase key will be given by the authority of Edutask, while purchasing.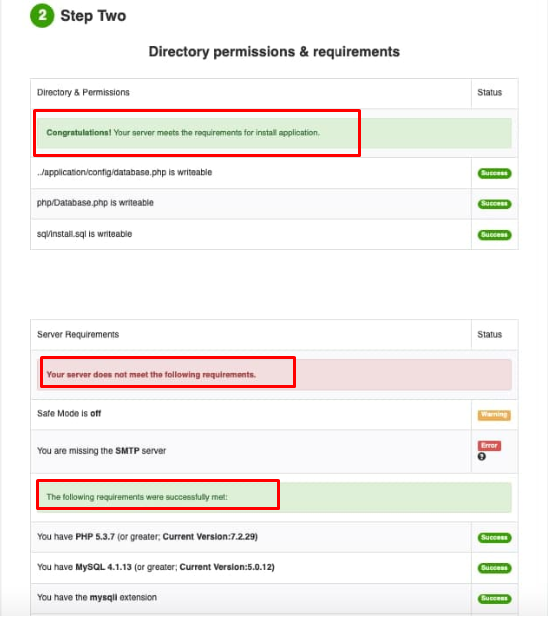 In the second step of installation. The marked box conveys that the hosting platform is fulfilling the requirement needed for your online course platform.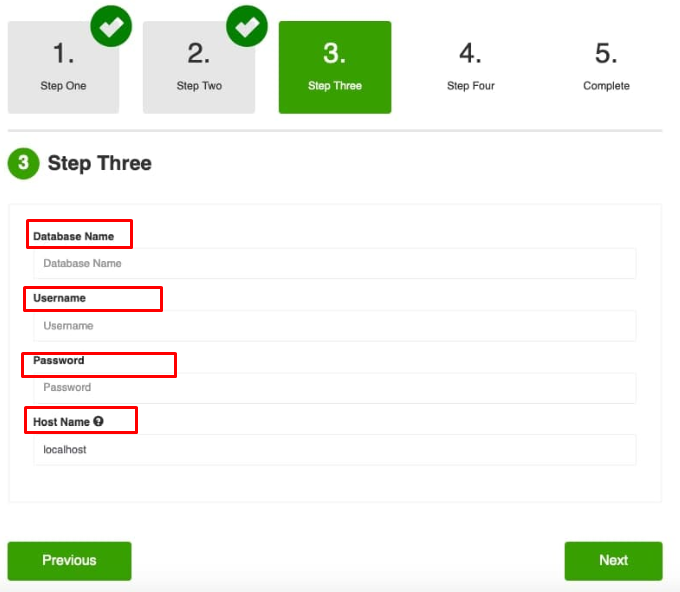 In the third step of installation. Here the user has to set a database name. The database is where; users will save all the data added to the LMS in the future. Moreover, the user will have to add the username and password for the safety purpose of the data. And in the hostname, users can add localhost.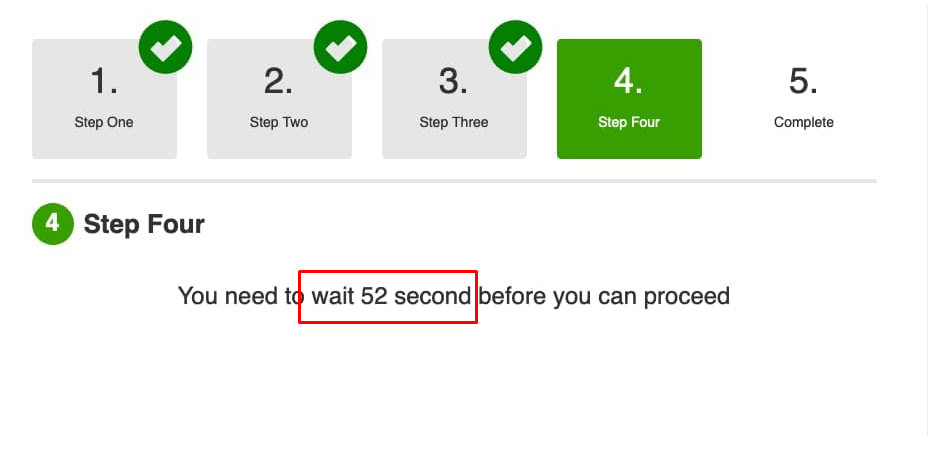 In the fourth stage of the installation process; after the user completed the third step of the installation process, the user has to wait for 52 seconds before your move into the next step.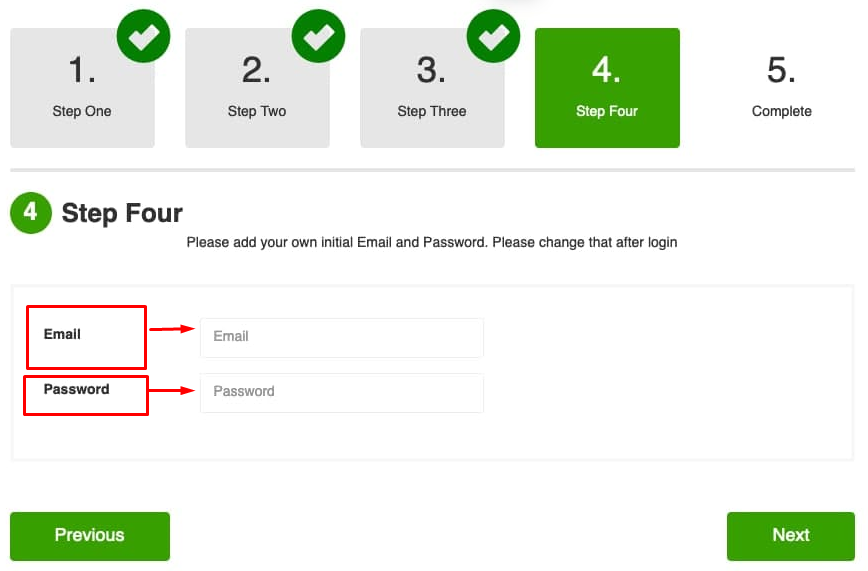 After the user is done waiting for 52 seconds; the user then has to add their own initial email and password, which a user can change afterward.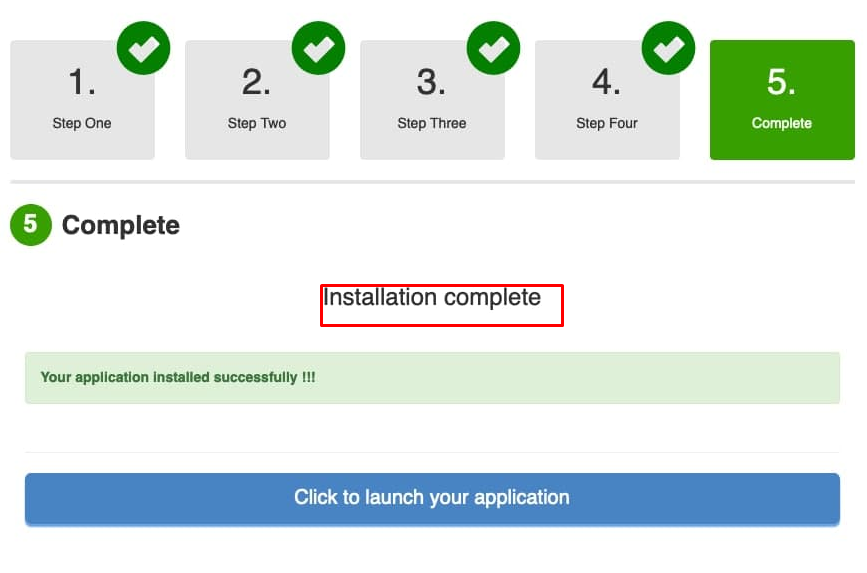 In this fifth and final step of installation; the user will get a notification; that the installation process is completed and by clicking the blue button; he/she can launch his /her online course platform.
After a user launches his\her own online course platform, he/she might want to organize or decorate according to their needs. And for that, the user has to replace all the demo contents or news templates from the user's online course platform.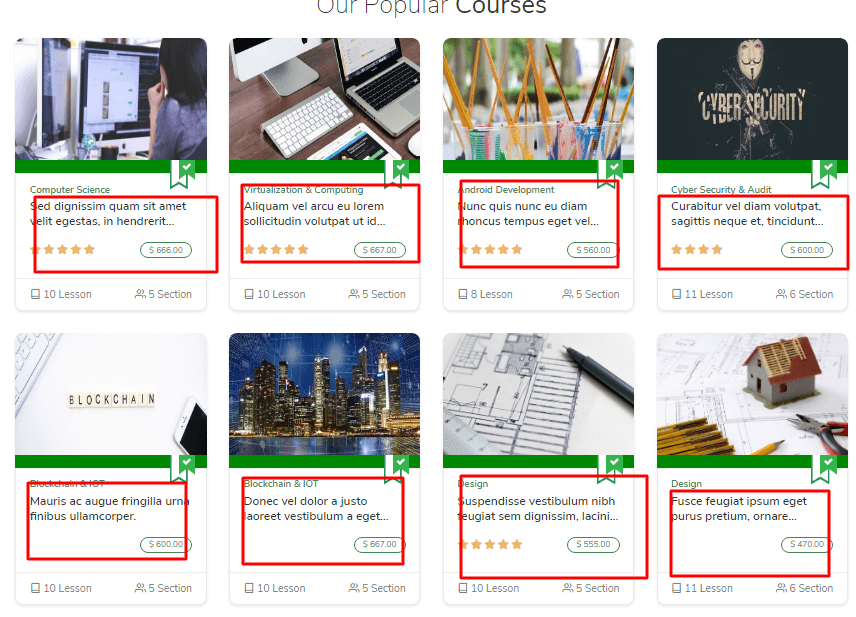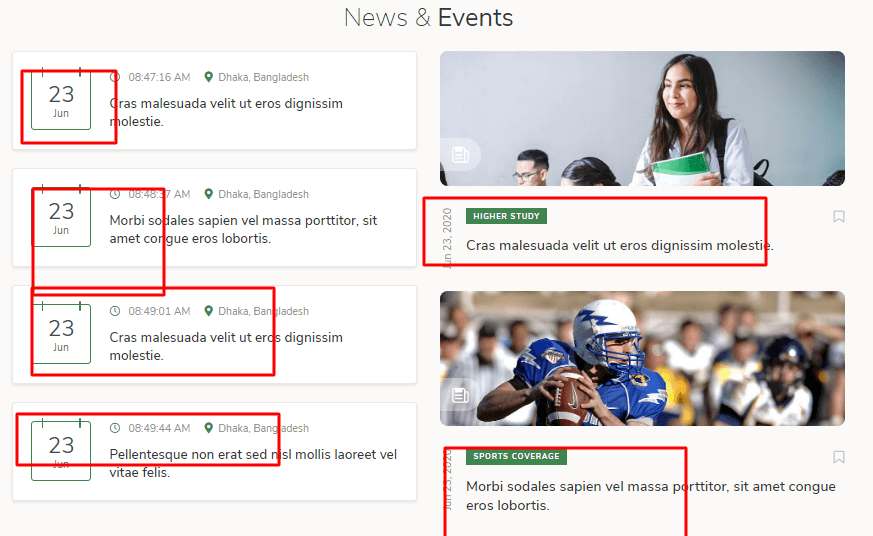 Moreover, the platform owner can now change or modify the whole platform according to the users' needs and requirements. Platform owner can modify the landing page image, add a SERP or login/signup button. The landing page is where; the customer visits first and the place, which plays a significant role in making an impression on the platform owner's customer eyes. A platform owner can change everything except the structure of the platform.
After you organize, modify, and decorate your own online school, either you as a platform owner can upload your own courses or encourage other educational influencers to upload their video course content. In exchange for that, they will get a percentage amount of commission.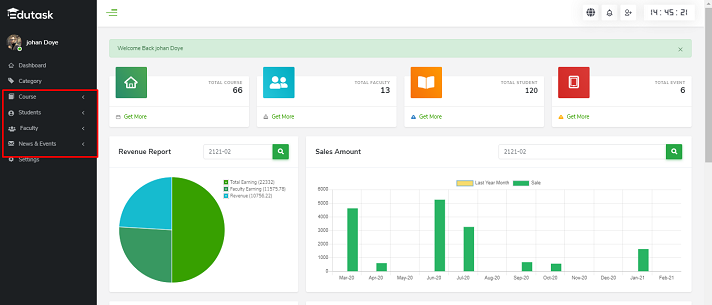 In this step, the platform owner will organize the admin panel according to the need and add different modules with their designated assigned role. Roles such as; dashboard, category, course, student, faculty and news\event, etc.
Promotion or advertising of your own new learning management system is significant. As an entrepreneur, the primary objectives would be to gather leads, for instance, teacher, education influence, or faculty member. Let them be aware of; your learning management system platform so that people can also be a part of your online course platform.
And on the secondary level, you also need to promote to the desiring learners or students. So that your potential customers can know about your platform and participate as a student.
You can use different media to promote your learning management system, such as; Youtube, Pinterest, Quora, content marketing, etc.
Stop Being A Couch Potato And Build A Dynamic Online Course platform
As my above article has shown, Joseph adopted a learning management system and got benefited. One thing you didn't notice is that, without any coding knowledge, how did Joseph easily blend up with the software.
The secret behind that; Edutask doesn't require any coding setup, Joseph just uploaded the PHP script on his server, and after installation, he/she simply now can operate his own online course platform.
All my above formulas for starting an online course platform might be too overwhelming for you after you assemble all the bit by bit. Simultaneously, you will be amazed at how practical and easy to build an online education platform and high ROI at the month.
80% of employees don't get time to do the training they need.
So, let's change it!
This fact is kind of now an open secret that almost 80% of employees don't get the chance to engage in any sort of training after a long hectic day. Usually, after working 8 to 9 hours of the day, a job holder doesn't leave with any energy or time to attend any class or any training program.
Hence, this new style of digital learning has opened a great opportunity for job holders to do any extracurricular training to enhance their skills. And thus can add another extracurricular in their curriculum vita. Moreover, this new process of distance learning has also proven a significant impact on the performance of the job field.
Therefore, like Joseph, you can also adopt Edutask and become a booming online educational platform entrepreneur. Launch your online course platform now.

Since we are at the end of the article, hopeful, you will or already adopt this new style of digital learning. Edutask-Learning Management System. This article shortly shows you a little glimpse of the revolution of Joseph's becoming a self-reliant and successful entrepreneur just by adopting a virtual online course platform.
This article also conveys all the benefits an entrepreneur might face after adopting a learning management system. Moreover, if you want to more about the features; then check out this; Features-Of-Learning-Management-Software.
Would you like to read: Ins and Outs Reality of The Online Learning Platform