10 Best Fleet Management Software (FMS) of 2021 | Bdtask VMS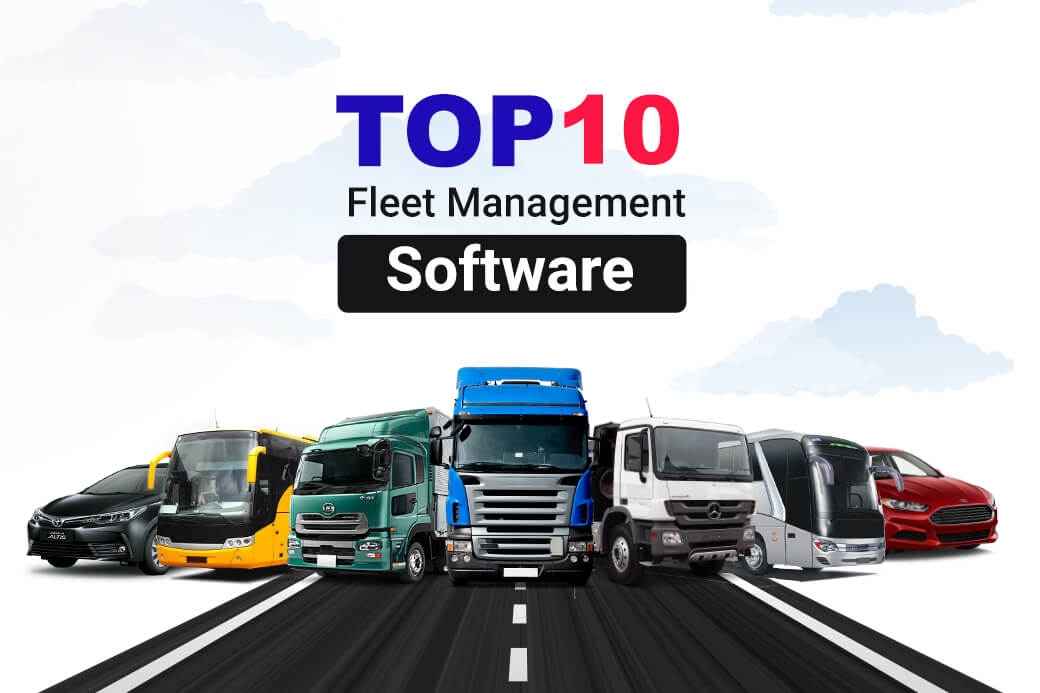 The business management system is evolving day by day. A businessman who has a small, medium or large organization always thinks about handling and effectively maintaining the entire operation. Fleet management system helps a wide range of industries, including taxi companies, airlines, construction companies, food and beverage companies, schools, and colleges, to manage and track their cars or vehicles. Here I have tried to show the comparison of the 10 best fleet management software. 
What types of vehicle business do you have? Vehicle management software will ensure your smooth business operation indeed. 
"According to the report of 2019, the vehicle management market in Europe is accounted for $4856.9 million". Source
Fleet management software (FMS) is computer software or web-based software that helps companies, governments, or other organizations perform a variety of tasks or all tasks related to the fleet of vehicles. The fleet management system is also known as a vehicle management system (VMS), through this software the business owner will get real-time notification of their business management anytime from anywhere.
The rising need for vehicles and transportations will grow 12.1% annually over 2020 to 2030 in Europe. Source
Suppose you are a business owner and you are looking for a complete solution for managing your vehicles. Indeed, the fleet management system is the solution for your transportation business because it provides you with a proper guideline to smoothly handle your business. 
The most important thing is that the fleet management software will provide you with all your business data and information as it records individual vehicles' real-time data.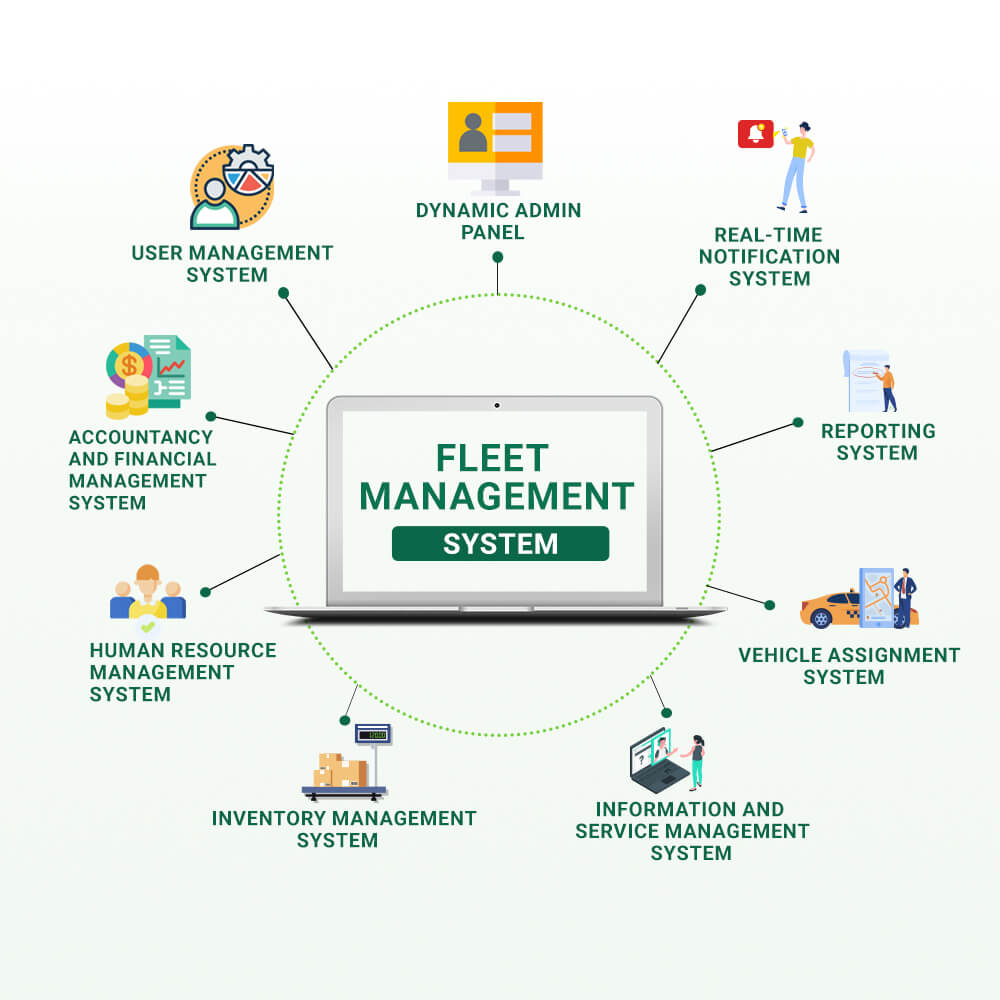 The features are the parameter of your satisfaction level. You may look for the top featured fleet management system. Well, but first consider your requirements. 
Several vehicle management systems provide several features. You should go for the desired one after evaluating your needs and demands. 
A fleet management system must have some basic features by which you can handle and manage your vehicles or cars more efficiently. 
Dynamic Admin Panel
A super and well-designed admin panel is the first and foremost considerable feature of a fleet management system. Here, you can get an overview of your business and the progress report just in a second. 
User Management System
You must need a user to handle this software timely. In this case, the fleet management software must have a user management system. It helps you to monitor your employee's performance properly. 
Accountancy and Financial Management System
Fleet management software helps you to record your bank transactions. The accounts management system of vehicle management software assists a lot to record all transactions report error-free. 
Human Resource Management System
The vehicle management system assists you in monitoring the performance and activities of your workforce. It is an essential feature of the fleet management system. You can manage your drivers and other staff of your organization. 
Inventory Management System
The inventory management system helps track your organization's resources like stock information, vehicles, parts, rejection, returns, etc. 
Information and Service Management System
The information management system includes the driver's and helper's information and data, districts, stations, distance data, types, and fitness information.
Vehicle Assignment System
For maintaining a large number of vehicles, the vehicle assignment system plays an essential role. You can assign your vehicle to an officer. It will help you to handle your transportation agency significantly. 
Reporting System
The reporting system will help you provide general reports, balance sheets, inventory reports, expense reports, etc.
Real-time Notification System
The alert system is a significant feature of vehicle management systems. You can get the notification if your vehicles face any problems like engine, fitness, road permits, etc. 
However, the features which are mentioned in the above part are crucial to managing your transportation business. You must consider those features while choosing a fleet management system to ease your business operation.
 A professional fleet management system ensures your development of vehicle management. You may assume why you should adopt vehicle management software.
The management software helps remarkably improve your efficiency and productivity, minimize your risk, vehicle acquisition, fuel management, safety, and compliance. 
Adopting a fleet management system to maintain your vehicles can reduce your cost by 15%. Source
Manage Your vehicle 
The vehicle management software helps you to keep track of your vehicles. You can manage several things, including fitness, routes, vehicle type, stations, driver, staff, and your transports' performance from home or anywhere. 
Assure the Profitability 
Fleet management software is an automation system that manages your business properly. Your workforce management accounts management, tracking your vehicles, activities of the staff, etc., are maintained efficiently by adopting the fleet management system. It will assure your enhancement of productivity. 
Get a Competent Workforce
This automation software can monitor your human resource performance and activities regularly. The workforce will be more proactive and dynamic. This system helps the inventory manager, drivers, and other employees to be competent.
Manage Inventory
Stock management is an essential task. Without considering your assets or resources, you will not be able to take any decision for further steps. The fleet management software helps to manage your inventory. You can get real-time notifications whenever the stock is out. 
Maintenance the Accounts
Financial activities are crucial things for a business organization. You can manage your accounts without facing any issues. Because the fleet management system helps you to conduct your financial and accounts activities accurately. 
Effective Decision Making
The data and information of your business are recorded in the FMS. In this regard, you can easily take a look whenever you need. In the decision-making process, you must follow the current situation of your business. The VMS assures effective decision making. 
Gain a Competitive Edge
The automation system helps you to be dynamic. So you will be able to gain a competitive advantage over the rivals. Nowadays, business organizations are increasing, and they adopt several newer technologies. If you can't forecast your future, you will not sustain in the long run.
Not only for the criteria mentioned above but also many other business organization activities, the fleet management system plays an inevitable role. To attain your business objectives, the VMS or FMS automation system contributes significantly. 
If you have a transport business, you must feel like adopting an automation system to facilitate and coordinate your vehicles. The fleet management system helps you manage your commercial vehicles, including trucks, buses, vans, cars, construction vehicles, etc.
Besides, the fleet management software is adopted to maintain private and official purposes like ships, aviation machinery, etc.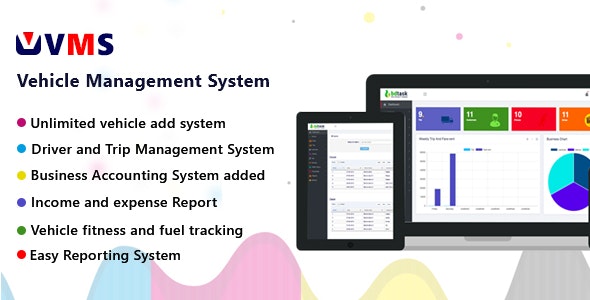 Photo Courtesy: Codecanyon
Vehicle Management software is one of the top featured automation systems. It helps to manage the large vehicle or fleet. For both small and large vehicle business, you can use vehicle management software.
Almost 500 entrepreneurs adopt VMS for managing business operations effectively. 
Through the vehicle management system, you can evaluate your regular workflow and performance. It is beneficial for car, taxi, bus, cover van, and truck operators. 
The software is designed by PHP and Codeigniter framework with MySQL. It is compatible with Firefox, Opera, Chrome, Safari, Edge.
You can easily operate this system from anywhere and anytime. You can customize the software easily. Besides, more than one operator can use this management system at a time.
Features
Vehicle adding system is unlimited
Driver management system
Trip management system
Accounts management system
Fuel tracking system
Tracking and inventory management system 
The reporting system is easy and effective.
Real-time report and notification system
Both online and offline based application 
Extremely customizable
Proper monitoring system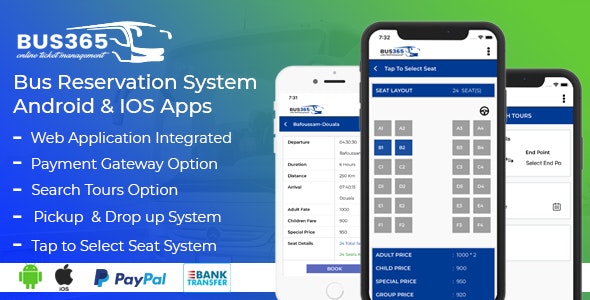 Photo Courtesy: Codecanyon
Bus365 is an excellent fleet management system. It is a reservation system that is developed by Codelgniter and PHP. It is one of the most useful bus ticket management systems for fleet, bus, and ticket selling organizations. 
Bus365 is compatible with different browsers, including IE11, Safari, Chrome, etc. It is an online booking software by which the service providers can easily connect with the service users.
Features
The online ticket reservation system
Fleet management system
Trip management system
Agent and counter management system
Human resource management system
Pricing and payment management system
Website integration system
Financial management system

Photo Courtesy: Car Rental System
Car rental system helps to run your business and website smoothly. You can control the online reservations system through this fleet management system. The customers can easily find out the available vehicle and make an online booking from the website. 
This fleet management system is compatible with IE8, IE9, IE10, IE11, chrome, firefox, etc. It is developed by using PHP language. The latest version of the car rental system is PHP7.x and MySQL5.7 supported. Several issues are fixed in this version, like admin panel logout issue, security update, etc.
Features
You can add an unlimited vehicle with an image.
Printable invoice from the reservation list
Having different payment gateway systems
The customizable admin panel
Multiple cars can be reserved at a time.
Multi-Language support system
The front end interface is ajax enabled.
Seasonal price set up the system.
Multi-currency support system
Check Out: Best Web Hosting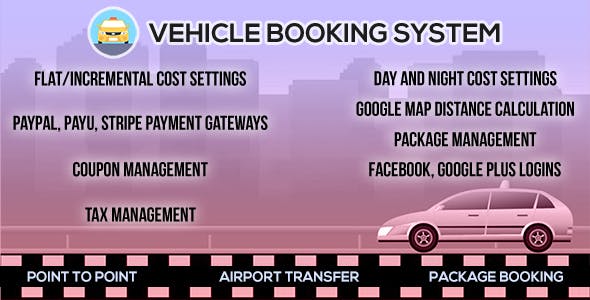 Photo Courtesy: Codecanyon
The Digi online vehicle booking system (DOVBS)  is an amazing vehicle management software. It is designed by PHP, which is a powerful and lightweight framework. 
It is a popular online taxi cab booking software. Vehicle Booking System helps to manage your taxi cab. DOVBS is compatible with Chrome, Opera, Safari, etc., browsers.
Vehicle booking software is a fully responsive website. You can customize the software to per your requirements. 
Moreover, it is a cost-effective and convenient online taxi booking system. 
Features
User management system
Package management system
Coupon management system
Vehicle management system
Google map distance calculation system
Social logins system
Tax management system
SMS and email alerts for booking
Multiple currency systems
Different payment gateways including PayPal, PayU, Stripe, etc 
Real-time report and notification system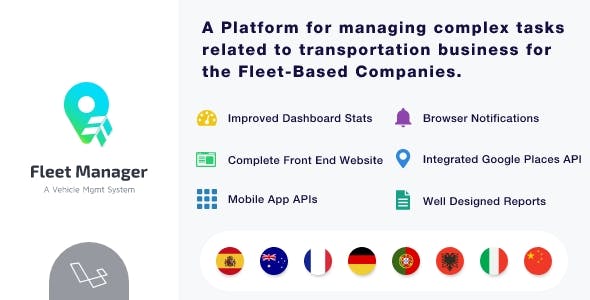 Photo Courtesy: Codecanyon
All vehicle companies can use the fleet manager software to manage the company's vehicles or cars. It is a simple and end-to-end fleet management system by which you can manage drivers, customers, inventory, income tax, etc. 
The Laravel framework is used to design the fleet management system. The software version of the fleet manager is PHP 7.x. The fleet manager system helps to ease the management of the transportation business. 
Features
Bookings management system
Cash flow management system
A simple but workable dashboard
Service reminders system
Comprehensive report system
Integration of mobile application
New data import functionality
Customizable software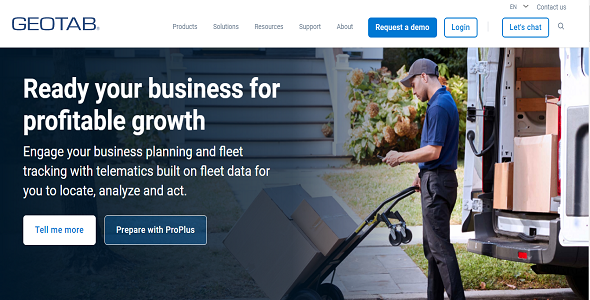 GeoTab is a vehicle inspection information software. You can manage all your reports, including driver and vehicle information. Besides, the installation process is easy. The features of GeoTab are significant. You can track your vehicles effectively. In this regard, you will get different facilities like reducing accidents, fatalities, and injuries, notifying the engine faults. Besides, you will get automatic odometer reading. 
Features
Active tracking system helps you by providing a premium quality tracking solution.
The functionality of this software is several, including customizable and editable.
It is a SaaS model and has the capability of supporting a large number of vehicles and users.
You will get a flexible and custom mapping facility. 
A robust data engine reporting system provides the daily and common status of your vehicle. 
You can manage the workforce like drivers and other staff effectively.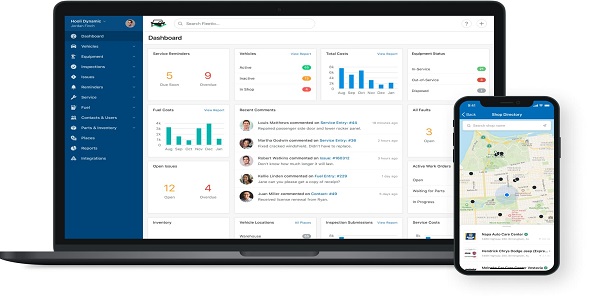 Fleetio is a cloud-based fleet management software. It is also a mobile-based fleet management solution. You can control all types of fleet, and this automated fleet system helps you manage your resource lifecycle. It enables you to track your drivers, vehicles, fuel, inventory, vehicle parts, etc. The Fleetio helps to improve the communication system. You will get email notifications, mobile apps, and reminders.
Features
The driver behaviors can be measured, and the location of the vehicles can be identified. 
The vehicle inspection system is well developed in this software.
You can maintain different processes, like planning, scheduling, etc. 
A full and accurate cost estimation system
By using a VIN code number, you can set your schedules.
Sync odometer reading system
GPS and Telematics integration system
Tracking your vehicles' current location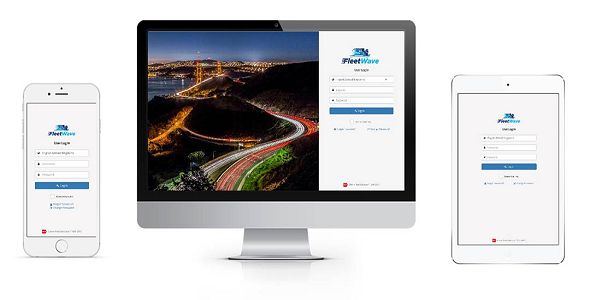 Chevin FleetWave is one of the best and popular fleet management software. It is an award-winning vehicle management software. You can manage your vehicles' complete lifecycle, including vans, cars, trucks, tractors, cranes, containers, and other types. It can make your business more convenient by adopting this fleet management system. However, you will get a complete solution for your transportation business. 
Features
A dynamic dashboard helps you to get an overview of your entire operation. 
The graphical representation of your monthly report helps you to recognize the current situation of your transportation business.
You can update your vehicle ordering system, and you can maintain the approval system through this fleet management system.
The Chevin FleetWave has an automated alert system by which you can be notified in case of any troubles.
The stock of your business can be maintained by using this VMS.
This fleet management system offers you extensive filtering and sorting tools.
By using KPI tools, you can quickly build your required report for your organization.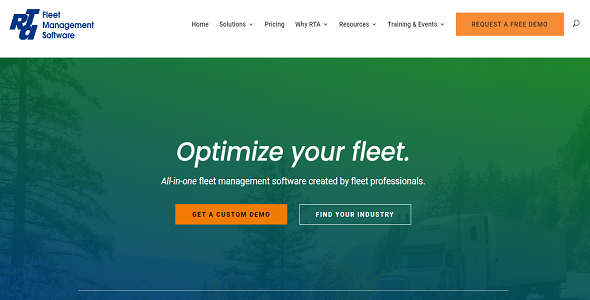 In 1979, RTA fleet management was developed by Ron Turley. This fleet management system is one of the most useful VMS. Besides, it has a well-developed vehicle tracking system. You will get several options while choosing this service, including light-duty, medium-duty, or heavy-duty. You will get a free demo before starting your journey. It has several features that can assist you to operate your business operations smoothly. Besides, it is easy to install, and you will not face any difficulties while using this system.
Features
Work order management system
Tire management system
Parts inventory management system
Purchase orders and motor pool tracking system
Vehicle and different parts management system
You will get local and hosted options.
Custom interfaces 
You will get different important reports that help you to take further steps for further development.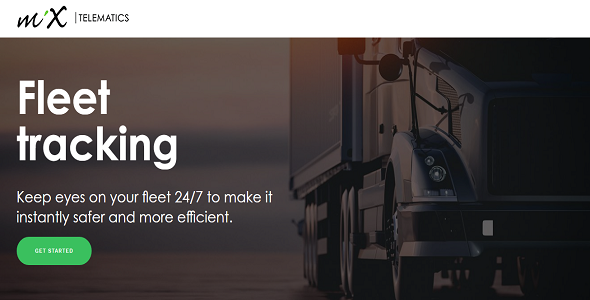 Fleet tracker helps you to get real-time notifications of your business operation. You can monitor your driver's performance, engine issues, vehicle health, accidents, and unauthorized activity. This automated software provides you with different essential information. Moreover, It can also track your assets or resources. You will get notified whenever your stock is out. You will also receive several reports, including workforce activity, vehicle health, car location, and many more. 
Features
You will get a notification while your vehicle faces any accident. In this case, a crash detection system helps a lot.
You can easily monitor your driver's activities and performance.
You will get notified and a detailed report on idling, speeding, braking, and accelerating your vehicle.
The alert system helps to prevent theft.
The management of the authorization system helps to improve user-friendliness.
It has a geofencing system that helps you to track your vehicle properly. 
The below mentioned the 10 best fleet management systems are best for specific purposes. Some basic guidelines that can help you to choose the desired vehicle management system are provided below-
VMS- No monthly subscription fee and the best fleet management software for small businesses. 
Bus365- Best overall fleet management and the reservation system 
Car Rental System- Best for enterprise fleet management
DOVBS- Best for online taxi booking system. 
Fleet Manager- Best for a comprehensive report system.
GeoTab- Best for premium quality tracking system.
Fleetio- Best cloud-based fleet management system
Chevin FleetWave- Best for Fleet Management System - Features, Functions & Modules.
RTA Fleet Management- Best for all types of transportation business. 
Fleet Tracker- Best for the customization system. 
However, if you are a beginner, you can go with VMS. On the other hand, if you want a complete solution for your vehicle business, Bus365 can be the right choice. 
Moreover, GeoTab provides you a good quality tracking system. Besides, the fleet tracker has more customizable options. Choose one of them what you exactly need to manage your business perfectly. 
The enterprise fleet management is essential as there are a large number of vehicles that have to be maintained. In the near future, a fleet management system for small businesses will also be popular.
Your future is here; the best fleet management system is your business solution.
In this article, top fleet management systems are explored with highlighting features. Choose the desired one according to your requirements and business type.
Check out: Top PHP Chatbot for Website