Start Your Business with A Readymade eCommerce Website and App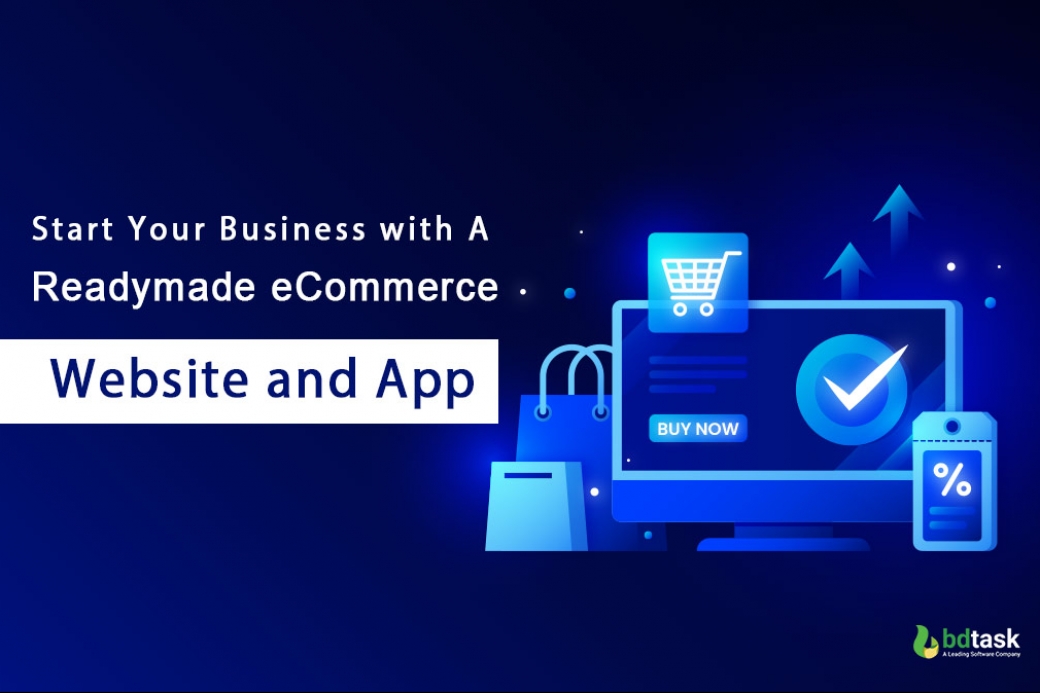 Do you know even in the uncertain economic crisis in this pandemic situation, the growth of the eCommerce business is still upward? However, with the proper knowledge and system, you can easily ace in the eCommerce sector. And to start your journey, a readymade eCommerce website and app will be your first and most important alliance.
According to Statista, in June 2020, over 22 million people browse the internet to buy items like groceries to tech items. However, with the increasing number of mobile phone and social media users, many people start to purchase online rather than go to a store in person. So, maybe soon, the Brick and Morty system will be gone, and only online trading will take over the world. So, it's high time to join this territory as soon as possible.
Here are the easy steps to launch your eCommerce website with an app. For details, please go through the full article.
eCommerce website is an online platform where all the trading happens through the web. Here, like a physical store, users can buy items, pay the amount and get the delivery. The only difference is, no one is present in person. We all know about Amazon and eBay. They are the pioneers of the eCommerce sector. After that, many big and small eCommerce websites come, and shopping becomes more comfortable than before.
Now come to the point what does it mean by a readymade eCommerce website and app. In short, it refers to a way to build a website without any coding or professional knowledge. That means you can buy a website from a software provider. After that, customize it and get your own website. A readymade online shopping cart website helps you start your business within a short period and with a little budget.
Related: What is eCommerce Shopping Cart Software?

As the market becomes more prominent day by day, we can see different types of eCommerce Websites on the web. So for your better understanding, let's talk about the more popular types.
Single Store Shopping Cart Website / Single Vendor
This type of website is more prevalent among eCommerce startup owners. However, this model is convenient for both small and big businesses. As the name suggests, the website deals with only one person's or business's product or maintains a single store.
If you want to sell out your own products online, your website will fall into this category.
Multi-store Website
A multi-store Website assists a business that is active in multiple places. However, every outlet has its individual account. But a centralized system monitors all of them. The branches can transfer products between themselves.
Generally, you can use the same software to build a single vendor and multi-store website. You can use software like Isshue to make a Multi-store website and also a single-store shopping cart website.
Retail Website
This type of website is standard among online retail business owners. Here, retailers get products from different sites and then show them on their website at a little bit higher price.
Affiliate Website
Basically, an affiliate website and a retail website work almost the same. An affiliate website is a place where sellers sell other products in exchange for commissions. An affiliate website is a great way to generate additional revenue. Usually, a website that has a large number of followers starts an affiliate program.
Marketplace / Multivendor
A marketplace is a website where individual companies list their product for sale. The famous Amazon is an example of this type of website. You can find many other giant marketplaces as well. But it's not true that every marketplace is a big corporation. You can find some small marketplaces as well.
Do you know how an online shopping cart website helps you? The following segment will help you to get the answer. An eCommerce website has some particular features to maintain an eCommerce business. Now, let's check out the top features.
Responsive Web Store
A responsive website means anyone can access your website from any device. While your visitors visit your site from mobile, computer, tab, you need a place that will welcome every one of them. In fact, without a responsive theme, your shopping cart website will be nothing but a failure. You need to capture the attention of all kinds of device users. And it is an important ranking factor also.
Therefore, to grab your user's attention and Google both, an eCommerce website offers you a responsive theme to customize your own.
Secure and Robust Readymade eCommerce Website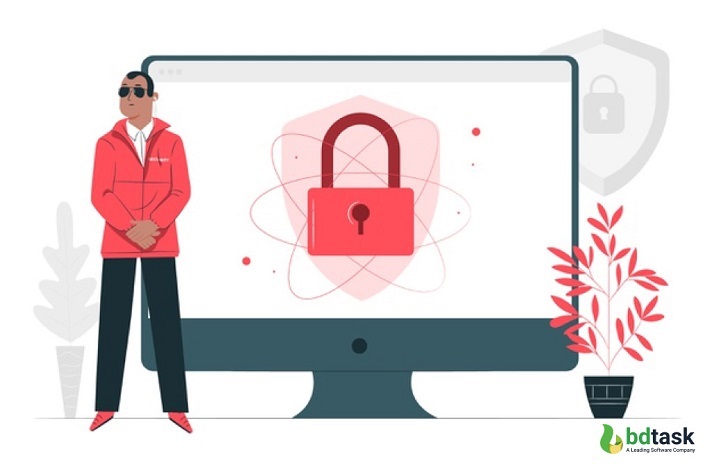 Security is a must-need feature in an online shopping cart website. As your site holds confidential information like credit card information, so it's essential to keep the website safe from hackers. So, every right website provider makes their site top secured.
Fast, Simple, Cost-efficient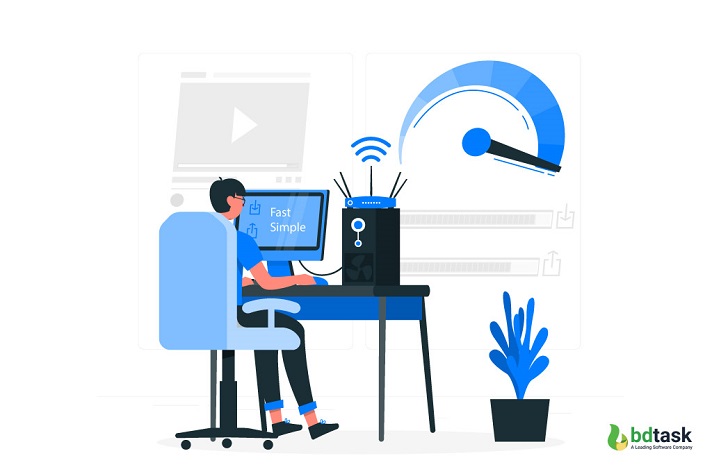 In reality, everyone wants a fast and simple platform to do their transaction. However, as a business owner, you also want software that is not difficult to handle. A readymade eCommerce website and app offer a fast and simple platform for you to maintain.
Besides, you don't need to invest that much money to buy an eCommerce website.
SEO-enabled for Ranking Factor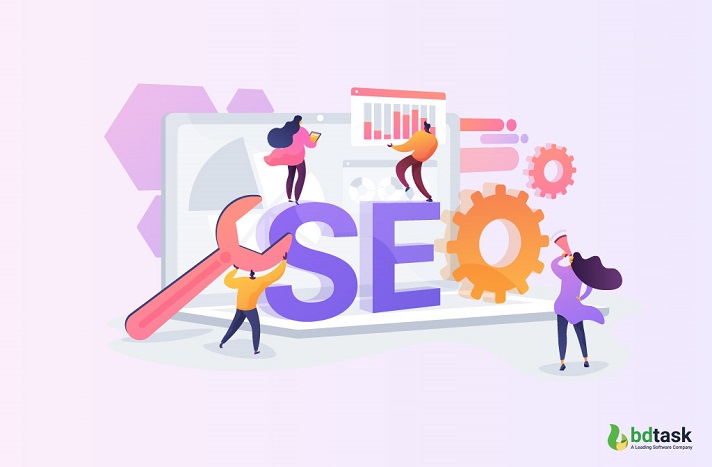 Without SEO features, your website never comes to rank, no matter how well your business is. A readymade eCommerce website as well as a readymade eCommerce app comes with built-in SEO features. Therefore, you don't need to think about the ranking factor. You can just focus on your business.
Mobile App Integration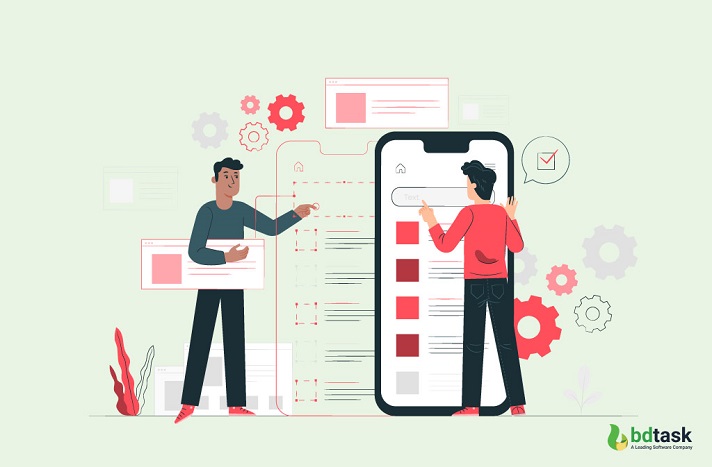 A good online shopping cart website comes with a readymade eCommerce app. The good thing is, you don't have to buy an eCommerce Android app separately for maintaining your whole system. The readymade eCommerce android app has functions for voice search, notification settings to promote to the customer, and many more.
CRM Features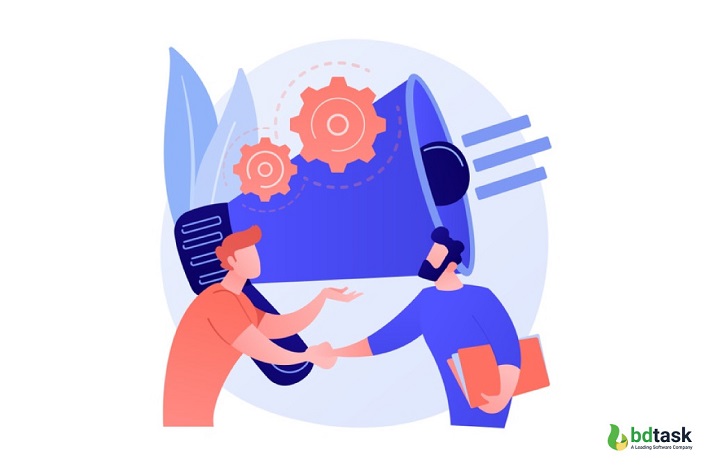 A shopping cart website is a medium to create interaction between customers and business owners. Here, customers can see all the products, do the transactions, and sometimes write reviews. The website will help you to maintain all your online and offline customers systematically.
Moreover, with an online shopping cart, you will get all the functionalities to keep a good relationship with your customers. Like you can identify your regular customers and give them special discounts. Besides, you can track the purchasing history that will help you to make business strategies.
POS Management System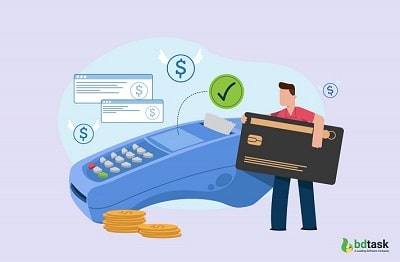 A readymade eCommerce website not only helps you to maintain your online presence but also carries on your physical store. With the point of sale management, you can keep track of your offline purchases. Moreover, this feature helps calculate prices, make invoices, scan barcodes, and all the things needed for an offline business.
Multiple Store Management System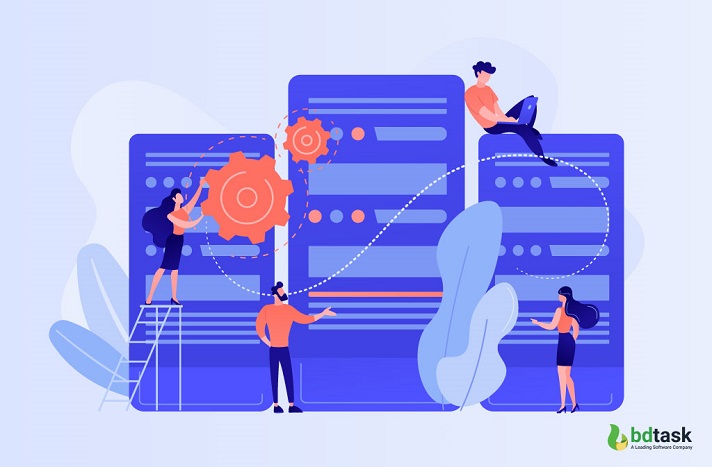 If your business has multiple branches, then you can maintain all of them under a central system. In short, you will be able to manage administrative, financial, stock, and overall everything of your organization from any place.
Product Management System
A readymade eCommerce website and app will help you to keep track of your products. It can categorize all your product into various groups, brands, variants, units, etc. Therefore, you don't need to use any human resources to maintain these things, and it's also very time efficient.
Stock Management System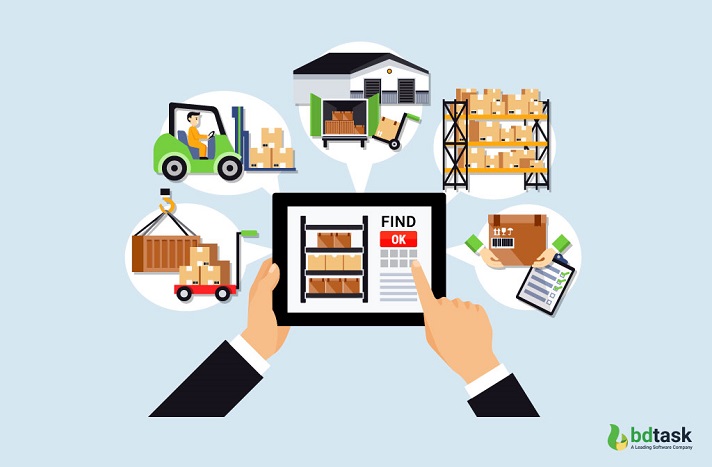 An online shopping cart website helps to see every piece of information about your stock. You can see the price, availability, supply, and also order report, and many more. Besides, no matter how many business places you have, you never lose track of your stock.
Account Management System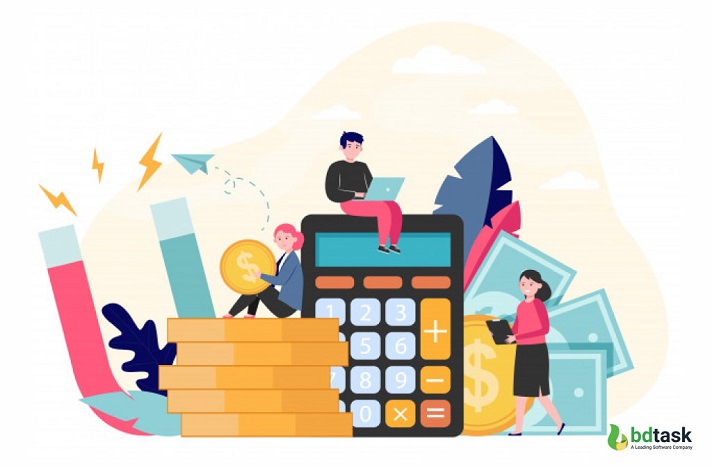 Managing a business means you have to pay your employee's salary, keep the record transactions, and look for tax calculation. A readymade eCommerce website will support you in this critical task.
Do you know from small to large, every business has an online shopping cart website? Basically, a website is your identity and a medium for marketing your business and interacting with your potential customer. Moreover, an online shopping cart website can assist your business from beginning to end, as you see above.
For these reasons, every company owns a website. In fact, the giant eCommerce platforms have their developing team to build and maintain the site. As they have a lot of budgets and human power, they can easily do the job. But as a business starter, you might not have that kind of resources. However, within a short time and with little budget, you can easily buy an eCommerce website and modify it. The following points prove why you need a shopping cart website for your eCommerce business.
Little Investment for a Huge Benefit
Online existence is so crucial that without it, people will not trust you. No matter how well your service is, your customer can't recognize you. On the other hand, your online presence totally depends on your website. Therefore, you can buy a readymade eCommerce website and app with a minimal budget, and then you don't need to develop a website from the very beginning. Just after the customization, you can complete this critical job effortlessly.
Increases Customer Retention
A readymade eCommerce website and app helps your customer to approach your site from different devices. And the ease-of-use and quick access make them trust your business more. On the other hand, you can use your online shopping cart website to manage your customer systematically that makes customers happy. And in the end, you can get many loyal customers.
Opportunity to Be A Part of The Fastest-growing Sector
As written above, the eCommerce platform is one of the fastest-growing sectors. Nowadays, about 85% of consumers buy products online. A shopping cart website is a must-needed item to reach them.
Way to Choose A Readymade eCommerce Website
Do you know what you need to look for when you're going to buy an eCommerce website? The fact is, you can find so many readymade eCommerce websites on the internet. Choosing the best from them is not an easy task. Besides, you need to match all the features with your business as well. So, keep the following points in mind when you are going to choose a service.
The website meets all your requirements.

Customizable

Easy to manage

SEO friendly

Within your Budget
From the demo segment of service, you can check all the points to ensure the functionalities. So, after selecting a few candidates, check out their features and choose the best one for you.
Read this article about the top 10 eCommerce software. I hope it will be helpful for you to select your one.
So after selecting a vendor, you must want to start your business website now. Let's see how you can do that within a short time.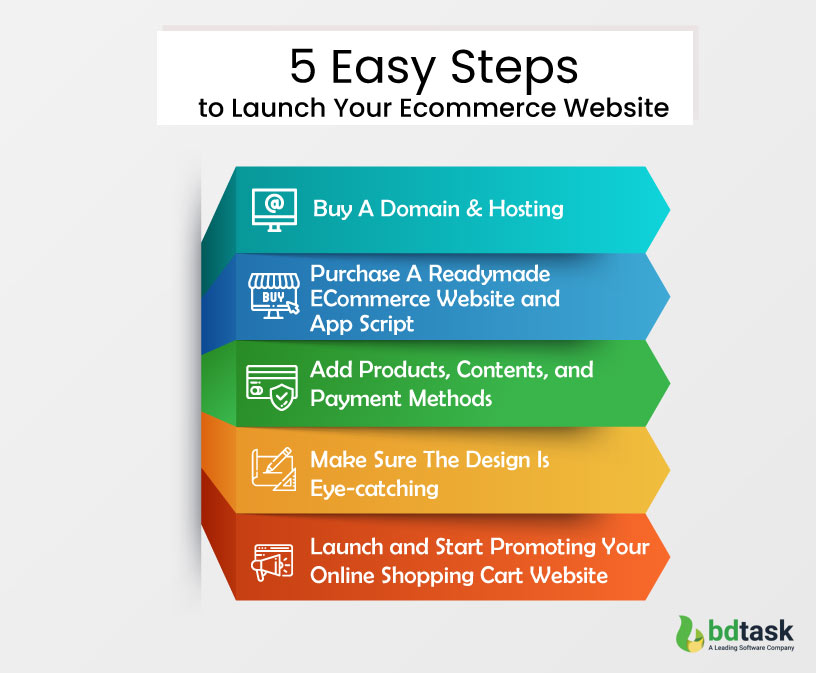 Buy A Domain & Hosting
The first step to start your website is to buy a domain and web hosting. So contact a server site and buy your domain address. Make sure to apply for the SSL certificate. As an eCommerce website, you must need that certificate to make your website trusted.
Check Out: Best Web Hosting for PHP Website
Purchase A Readymade eCommerce Website and App Script
Then start the process to buy an eCommerce website's source code from your selected vendor. Contact them and start the purchasing process. You can start your script buying process from here.
Add Products, Contents, and Payment Methods
After meeting all the external issues now, you have to build the internal segment. Add your products, contents, and your local payment method. You need to add options for Cash on Delivery, Bank Transfer, Credit Cards, Debit Cards, etc., as you need.
Make Sure The Design Is Eye-catching
The conclusive thing you need to check is how the design looks. Don't use any bright colors or inappropriate colors that make content hard to understand. So, when you are absolutely sure about your design, you're ready to launch your website.
Launch and Start Promoting Your Online Shopping Cart Website
It needs only a couple of months to set up a readymade eCommerce website and a readymade eCommerce android app. After finishing the overall process, the last step is, launch the website and start marketing. You know, marketing is the key to make a business successful. Moreover, social involvement is a must to promote your product to your potential customer. So, use the free social media platform and engage the customer as much as possible.

In short, this all about a readymade eCommerce website and app. I hope by the time you get how a Readymade eCommerce app and a shopping cart website helps your business growth. So, if you plan to start a business now, take it as a vital factor of your business. And contact a service that will provide the best online shopping cart website for you. If you want a budget-friendly and efficient website, you can check this Multi-Store eCommerce Shopping Cart Solution.
Would you like to read about: eCommerce Business Plan