How Can You Manage Your Restaurant Ordering System with a Single Platform?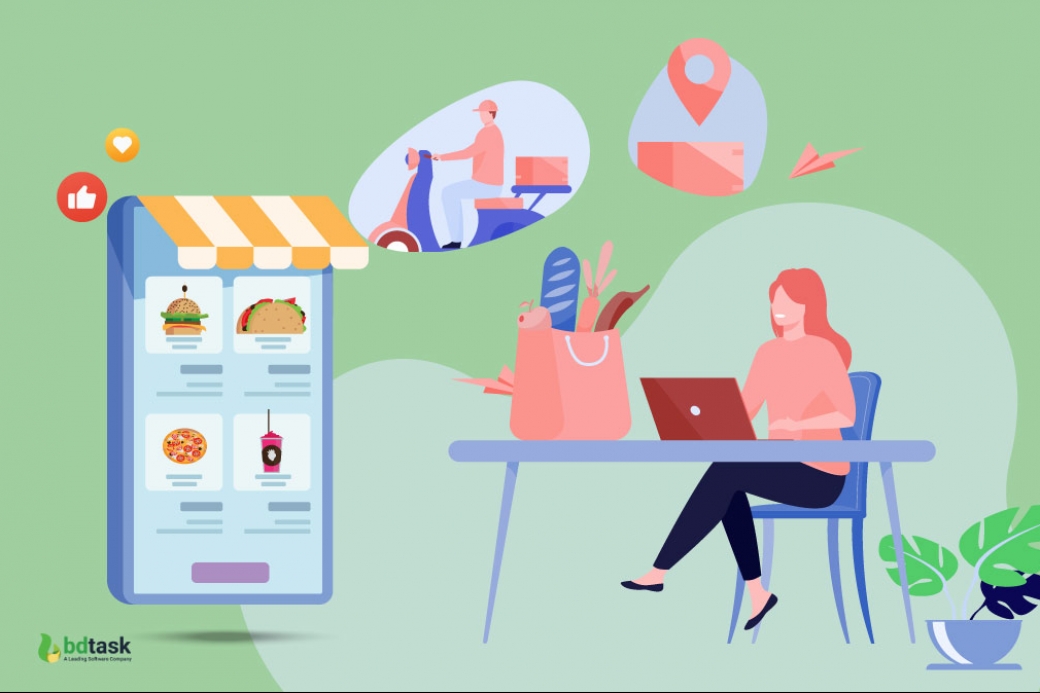 Growing your restaurant business is competitive at present, isn't it? The competitors are increasing day by day, and you have to sustain in the marketplace by competing with rivals. In this regard, the vital thing is to make your customers satisfied with the appropriate services. The customers of the restaurant are looking for online orders nowadays. As online orders are increasing, restaurant owners must adopt the online restaurant ordering system to increase the number of customers as well as sales.
A restaurant ordering system is software that helps to manage the entire ordering process of a restaurant. It helps to accept orders from customers from anywhere and anytime. An online restaurant ordering system refers to the completion of the ordering process entirely through an online platform. You can integrate different apps with this software to make it more flexible and user-oriented.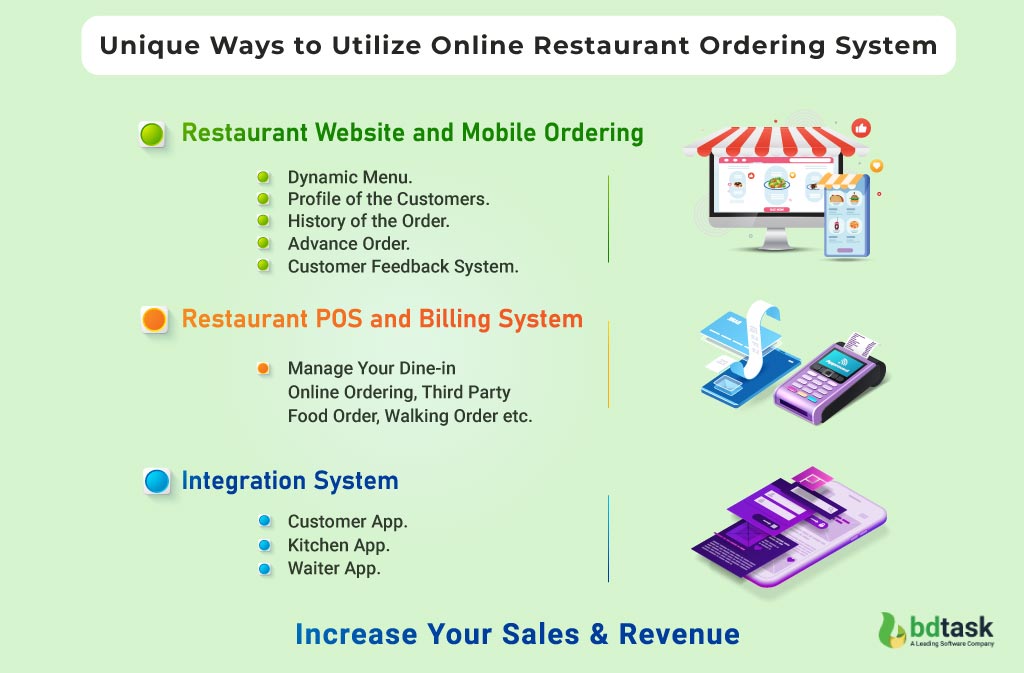 Online restaurant ordering systems help you to operate your restaurant without facing any hassle. You must utilize your online ordering system properly to achieve your sales target.
Your customers can look for your services on the online platform. If you don't accept the orders promptly, the customers will choose another platform to take the services. 
So the utilization of your online restaurant ordering system is a must. This section outlines how you can manage the online restaurant ordering system to increase your customers and sales.
As a restaurant business owner, you must have a better knowledge of current trends. At present, the customers place orders through laptops and mobile. 
The responsive website helps you a lot to increase the retention of the customers. In this case, a customer-friendly website and mobile app integration system contribute remarkably.
Dynamic Menu
Restaurant order taking system helps to keep up to date your customers about the menu items. Restaurant POS system plays a significant role in this case.
You can update your new menu items regularly. This will automatically update your website and mobile app through the central POS menu.
Profile of the Customers
The customers can easily place orders if the restaurant's website gives the scope to create a personal profile. 
They can add their personal information including, name, address, contact no. etc. 
History of the Order
The online ordering system keeps the previous order history. It eases the way of ordering the same products again with a single click only. 
Besides, the customers can easily get their favorite purchase items in the order history. 
Advance Order
Sometimes the customers want to place an advance order. Although this feature is not available in all restaurant ordering system software, the best online restaurant ordering system provides you this feature. It helps you to increase sales.
Customer Feedback System
Customer feedback is a vital process that must be included in a restaurant ordering system. It helps you to make necessary changes whenever it is required. 
Besides, the satisfaction level of the customers' increases provided that the customer objection is considered.
You can Look Here: 5 Easiest Steps to Create a Dynamic Restaurant Website & App
Restaurant POS System
Restaurant point of sale is an essential part of maintaining the order of the restaurant. It can manage your dine-in, online ordering, third party food order, walking order, etc. 
It assists you directly to handle several operations, including
Accepting order from customers
Managing online order
Printing system of token
Notification of the online order
Ongoing order management
Maintain today's order
Invoice printing system of a complete order
Restaurant Billing software
Your restaurant's payment method will be convenient and easy to handle if the restaurant billing software works perfectly. 
The multiple payment methods help you to increase the customers' retention. It includes 
Paypal
RMA payment gateway
Card payment
SIPS Office
Two Checkout
SSLCommerz
Need to Know More? Please Check A Details View of Restaurant Billing Software
Nowadays, customers prefer online orders rather than offline orders. Android app integration system with your online restaurant ordering system software helps you to make the operation smoother. 
The integration system like 
Both Android and iOS must be supported. The customer app helps the customers in several ways, including 
Placing order
Menu checking
Table reservation
Offers and discounts
Creating favorite food lists
Order list checking 

Kitchen App
The kitchen is a vital part of a restaurant. The kitchen app helps you to maintain communication with the kitchen. 
It affects your business productivity as customer satisfaction interrelates with it.
Getting orders from the waiter
Accepting the orders
Notification of the available food

Waiter App
Smart restaurant managers always look for intelligent solutions. The technology helps directly to handle the operation of the restaurants systematically.
This app provides you a great advantage like
Order taking
Pending order list
New online order maintenance
Processing order list
History of order in a graphical way
Cancel order history
Online restaurant ordering system software can offer you those features by which you can easily control your entire business operation from anywhere and anytime.
Moreover, the online ordering system is a useful software that is getting popular nowadays among restaurant business owners.
The proper utilization of the restaurant ordering system directly influences your business growth, and you can achieve a competitive advantage over the competitors by using the restaurant ordering app. 
For example, you are a beginner and want to start a restaurant business. The first thing you will consider the type of business. Then you will choose the budget and other essential things. 
On the other hand, you are a restaurant business owner and trying to achieve business objectives. You are investing more to get the desired return. 
Both of you are spending money and time on your business. But have you ever realized how you could efficiently utilize your time and money?
Well, first, let's talk about management. Most of the restaurant owners face the management problem. 
At present, online order is increasing, and the restaurant owners confront a great challenge while handling online orders. An online ordering system for your restaurant is the solution for your business.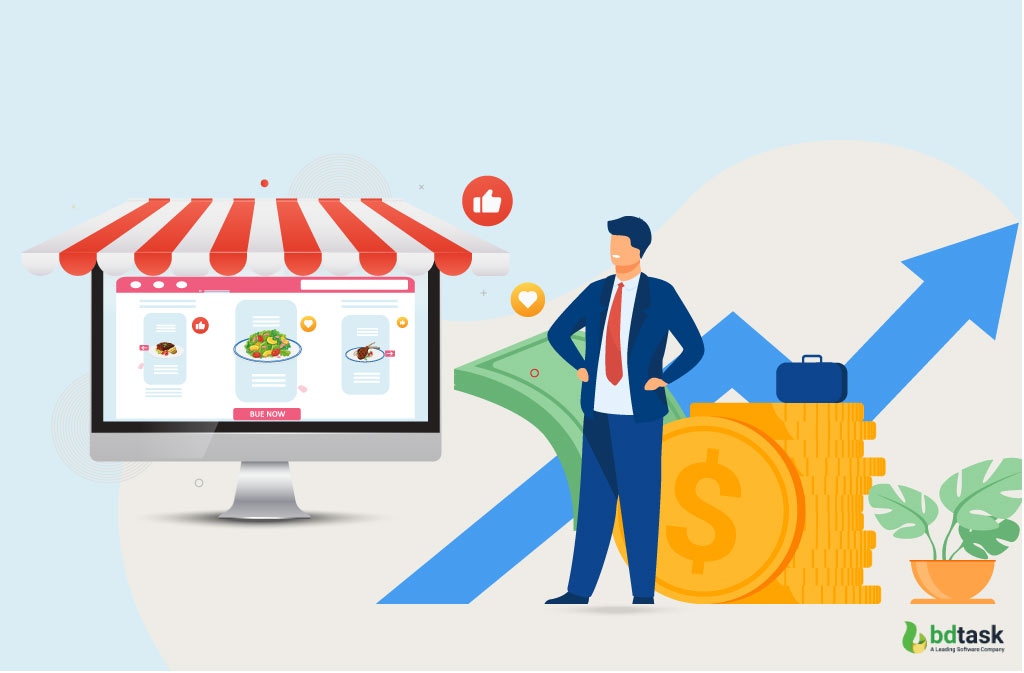 Choosing the best online restaurant ordering system is the first and foremost task for you. The best featured online restaurant order taking system offers you a complete solution.
The online restaurant website and mobile app integration system make you more confident to operate the restaurant activities. As a result, the satisfaction level of the customers enhances, and the customer number increases. 
In this regard, your restaurant's sales will be enhanced as well as the profitability of your restaurant will grow. 
The best online restaurant ordering system provides you great benefits to grow your revenue in several ways, including
Customer feedback management
A good relationship with the customers
Increasing the number of customers, especially new customers
Avoiding the risk and difficulties
Real-time notifications help you to keep up to date.
Reduce order processing time
A decrease in table turnover 
However, the restaurant ordering system software assists you in increasing your productivity and profitability. The best utilization of the best online restaurant ordering system software can assure your ultimate success.
Every business organization has a vision. You need to focus on your missions to fulfill your vision. 
Profitability and sustainability are common goals of business organizations. You must focus on your dream and target to sustain your restaurant business in the long run. 
The new and updated technology helps you to ease the way of success. Online restaurant ordering system is one of your companions to go ahead. What are you waiting for? 
Would you like to know: 7 Unique Ideas to Create a Restaurant Marketing Plan That Maximize ROI