9 Tips on Buying An ERP Software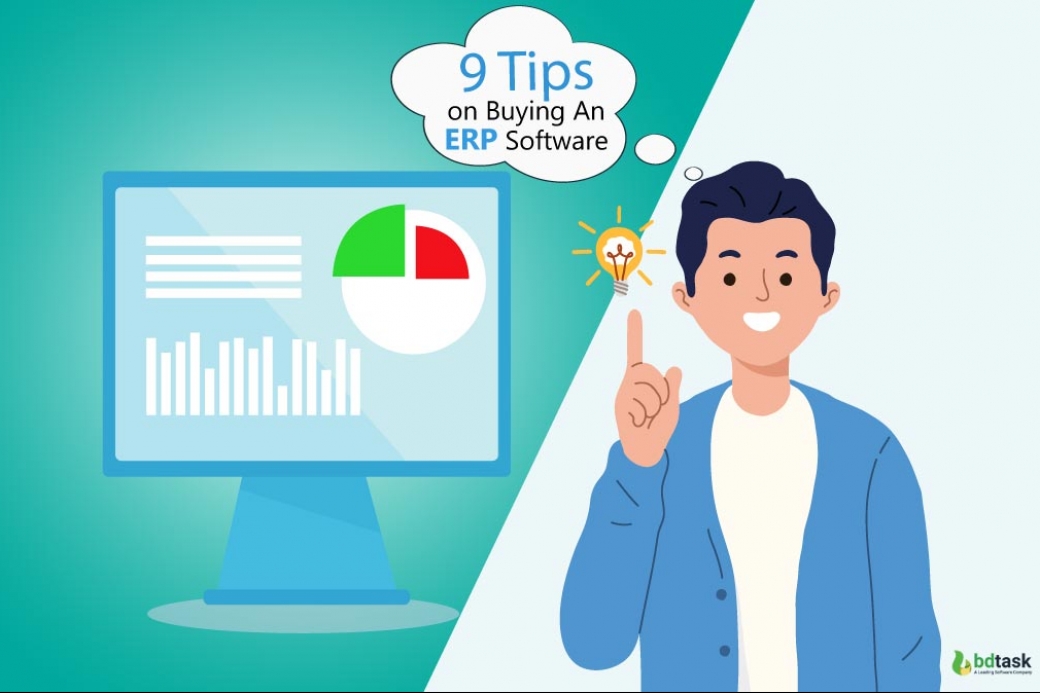 So you have finally decided to either invest in an ERP system to achieve better efficiency and profitability or to replace your legacy system. As you are sifting through the different options available to you, let's go over the ERP features which we feel are essential to any solution worth investing in.
The one thing that is clear about new ERP system implementation is that it is rarely ever a clear-cut process. Issues with integration arise on multiple levels. First, this list includes a number of separate modules (see below), which need to be integrated flawlessly for your new ERP system to serve its purpose. 
Second, almost all businesses require extending additional systems, which are not a part of their new ERP solution, to cater to their unique needs. As such, to avoid future hassle and complications, make sure your new solution has the ability to interoperate with other systems.
Many ERP solution providers like to push their notions of whichever hosting option they prefer themselves onto their customers. This is very limiting, to say the least. You should be able to decide on your own whether you want your new solution to be hosted on your own servers (on-premise ERP), on a cloud, or a hybrid cloud (when a company uses a mix of public and private cloud services). 
Every company is different. They all have their own security concerns, update and configuration requirements, and flexibility needs. This is why offering different hosting options are on this list of must-have ERP features.
We all know that ERP solutions are complex systems with a slew of functionalities that should ideally help you carry out all your business processes. If, however, the solution is not user-friendly and too complicated to use, then all those functionalities defy their own purpose and hurt your company's productivity. Therefore, always make sure to request a demo before deciding on a new ERP system.
Your business is not a static and rigid entity. Neither should be an ERP system. You are aware that once you decide to update your ERP system, it will cost you considerable resources. This is all the more reason to make sure that your ERP provider offers you a scalable solution that will adapt to your future needs. Otherwise, you will either be forced to change your solution every couple of years or start using additional applications to satisfy all business needs.
Having mobile access is no longer a futuristic ERP feature. With many workers accessing data and workflows with their own devices, having a mobile version is a must. Not only will a mobile-friendly ERP dashboard give your employees on-the-go access, but it will also give you the opportunity to see how your business is doing at any particular point in time.
Many will argue that CRM and Sales Management are the starting points of your entire business operation. You receive a sales order, which then triggers procurement, production, or service delivery, and ends with a satisfied customer. This is why this tool is usually a part of core ERP functionality.
As your business grows, you will really appreciate having a Financial Management module as part of your ERP solution. The idea is to get a comprehensive platform that will help streamline financial operations. By integrating with other modules, Financial and Accounting will keep track of your cash flows and give you a snapshot of your financial performance at any point in time.
Human Resources Management is no longer solely an administrative task. A good ERP system should have an HR Management module with advanced features like time and attendance management, employee benefits management, risk and compliance management, etc. in order to enable company executives to monitor and take care of its most important resource – its people.
Business intelligence tools are indispensable for executives to get a 360-degree view of their businesses. It enables the company to turn all of its accumulated information into actionable acumen in order to be able to analyze company performance and make better decisions.
Check Out: Best ERP Software with POS App
Finally
The above tips will help you choose the best solution for your business. But before you buy do consider these. Thank you for reading this. 
Would you like to know: The Best ERP Software for Small Businesses