Professional Design Tips to Boost Your E-commerce Website Conversion Rate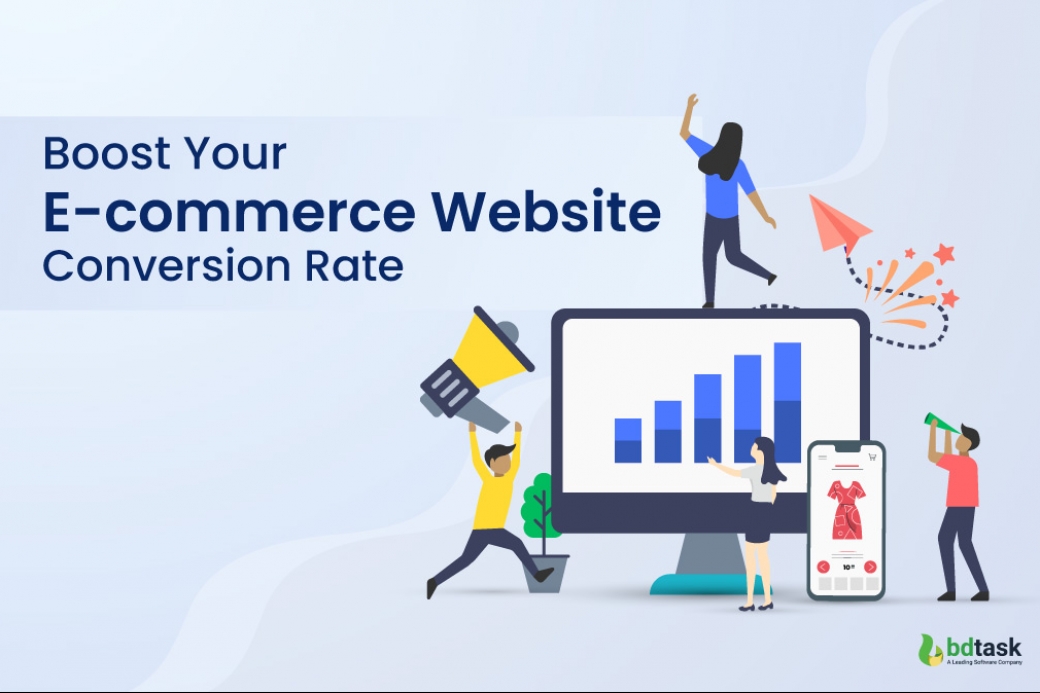 When you have a good website design that provides a quick and stress-free shopping experience, it motivates potential customers who visit your online store to buy your products and services and remain loyal to your brand.
On the other hand, if your website design is poor and customers can't find what they're looking for easily, they're likely to bounce immediately. So, how do you design an aesthetically pleasing e-commerce website that encourages more sales and conversions?
So, how do you design an aesthetically pleasing e-commerce website that encourages more sales and reduce conversion costs?
Companies are investing heavily in improving UI/UX. Usually, investments go toward modern website themes, in-house web development, marketing agencies for CRO (Conversion Rating Optimization), and A/B tests.
Here are 12 design tips to help you get started. If you want to jump to your preferred tip, here is a table of contents to summarize what we will talk about:
Default Towards Simplicity

Provide a Quick and Simple Checkout for Customers

Add Clear Call-to-Action Buttons

Make Navigation and Product Search a Breeze

Show Scarcity

Add a Shopping Cart Icon on Product Pages

Provide High-Quality Product Images From Different Angles

Include Customer Reviews and Ratings

Have a Responsive Design

Ensure That Your Website Loads Fast

Provide Different Payment Methods

Run A/B tests
StoreFex is a multi-vendor marketplace platform that will help you to increase conversion rates and manage your business securely.
One way to optimize your online store for more conversions is by using a simplistic website design with lots of white space.
Apart from being more visually appealing (than a complex one), a simple design also helps your customers find what they're looking for faster and encourages them to complete their purchases.
Therefore, it's important to remove all the distractions on your site that may be chasing your customers away. These include:
Flashing, scrolling, or blinking text

Too many popup windows

Chat widgets that start a conversation with a potential customer automatically.

Distracting images and videos

Excessively long or wide texts

An alert showing there's a message waiting for a potential customer in the inbox (even when they don't have an account on your website).
Nothing leads to a higher shopping cart abandonment rate than a long, complicated, time-consuming checkout process. Therefore, you should pay attention to your checkout process.
Always strive to shorten and simplify your checkout as much as possible to encourage customers to complete their purchases.
One way to do so is by offering a one-page checkout process, where you only request necessary customer data, like name, shipping address, and payment information.
And if you're selling an entirely digital product (or service), there's no point in asking customers to provide their shipping addresses because you won't be shipping any products to them.
Alternatively, you can offer guest checkout to allow online shoppers to purchase without asking them to create an account or log in to their existing accounts.
Both of these approaches shorten the checkout process immensely, which in turn encourages customers to continue shopping at your store.
Call-to-action buttons are one of the design elements you can't afford to miss on your online store if you want to encourage more conversions.
So, make sure you add them in strategic places on your site to grab your customers' attention and encourage them to take the specific action you want them to take.
Take time to choose appropriate colors, sizes, fonts, and typography for your CTA buttons to make them stand out. Your CTA copy also has to be short, clear, and relevant.
Another thing that online shoppers value is easy navigation. Many of them already have specific products on their minds when they come to your store.
So, it would be best to make it easier for them to find the specific products they want to buy by including a search bar somewhere at the top of your site.
Other than a search bar, your e-commerce site should also have a menu bar appearing at the top of your site to make navigation a breeze. Just be careful not to add too many options to the menu that will confuse customers.
If you're selling several different products, it should have a drop-down menu that organizes your products into different categories and gives your store a simple and clean look.
Lastly, consider adding filters to your site to make product search quick and easy. Your customers can filter products based on brand, price, size, color, etc.
Another way to boost your e-commerce site conversion rate is by showing customers products that are scarce in your store.
These include products out of stock, those with limited stock, and those that are sold out.
Make sure you label them clearly so your customers can notice them when they browse through the homepage, category, and product pages.
The fear of missing out on these scarce products will push them to buy impulsively, resulting in more sales and profits for you.
Another way to provide a better online shopping experience is by having a shopping cart icon that updates itself in real-time on every product page.
This helps your customer to keep track of the products they've added to their carts easily. Ensure the icon has a larger and brighter color than the surrounding areas to make it more visible and easier to find.
One of the major pain points that online shoppers face is that they cannot see or touch products before buying (like they would in a physical store).
To ease this pain point, you need to provide them with high-quality images of your products to enable them to examine the finer details before making a purchasing decision.
You can choose to capture the images personally with the help of a professional camera or hire a professional photographer to do the job for you.
Either way, your end goal should be to capture multiple photos from different angles to create a photo gallery for every product in your store.
When customers click on each photo and zoom in, they'll be able to view the product they're interested in very closely before buying.
Where possible, you should capture images of people using your products in the real world to make them more enticing.
Clothes, for instance, sell more when you post images of people wearing them than when they're on mannequins.
Another thing that goes hand-in-hand with high-quality product images is product descriptions. Every product you sell needs to be accompanied by a short and clear product description to tell customers what it is, its features, benefits, and how it is used. Here is a quick recommendation example from Amazon.
It would be best if you also remembered that most online shoppers read reviews, testimonials, and ratings of other buyers before they commit their hard-earned money to a product or service.
They do so because they trust the opinions of people who have already bought and used those products more than anything else. Because of that trust, you'll often see first-time customers choosing to buy products with good reviews and completely avoiding those that have bad reviews and low ratings.
This shows just how powerful customer reviews are in engaging prospective customers and persuading them to buy.
So, be sure to ask your customers to leave a review whenever they purchase and post them on your site. The best place to post product-specific reviews is on the product page directly under the product.
However, if you sell only a few products, you can have a separate page on your site where customers leave reviews and testimonials.
Considering that more than half of all website traffic comes from mobile devices like smartphones and tablets, it pays to ensure that your e-commerce site is mobile-friendly.
You can do so by employing a responsive design that allows your website to fit and work perfectly on any device and operating system.
This type of design eliminates the need to create two different versions of your website to cater to desktop and mobile users. But most importantly, it allows customers to access your site and place their orders from any device without any problems. This goes a long way to improve their overall user experience.
Your site loading speed also has a significant impact on your conversions and sales. A faster loading speed enables customers to complete their purchases in as little time as possible, while a slower loading speed leads to a high bouncing rate, which causes a massive drop in your sales revenues.
Some of the things you can do to make your e-commerce store load faster include:
Optimizing your images

Turning on browser caching

Minimizing HTTP requests

Using a content distribution network

Improving your server response time

Enabling compression to reduce the size of JavaScript, HTML, and CSS files
Lastly, you need to provide customers with multiple, secure methods to pay for the products they're interested in.
The most popular payment methods on e-commerce sites include Amazon Pay, Apple Pay, American Express, Stripe, Visa Checkout, Paypal, Google Pay, and Masterpass.
Just make sure that the methods you include on your site are suitable for your target market to improve your conversions.
To conclude, having an e-commerce website provides many benefits for your business, including reducing operation costs, allowing customers to shop 24/7, increasing your customer base, and boosting your profits.
But, for you to enjoy these benefits, you must first have a good website design that provides a quick and easy shopping experience for your customers.
Hopefully, the above design tips will help you make the necessary tweaks to your e-commerce site so you can start getting more conversions and sales.
The importance of the A/B test is known already in the marketing community. However, there are platforms that allow you to run tests not only on individual landing pages but every page that you want. Some examples are VWO and Optimizer. Other platforms are great for the measurement of clicks, scrolls, and mouse movement, such as Hotjar.
Running an A/B test can be very profitable to a website depending on the traffic. It's important to calculate the ROI before starting tests so you can measure how much more your efforts are generating for the company, and if it's successful, you can even apply it on other pages of the website.
Let's say you invest in a tool that costs $2K monthly.

A well-worked website design that offers quick access to user needs and low shopping complications can make potential customers buy your products and services and remain loyal to your brand. If your website is poor, it can make customers bounce immediately. It would help if you made your website aesthetically pleasing to encourage more sales and conversions. In this article, we presented 10 essential design tips to support you in this challenge.
Read More: