All You Need to Know about How to Register a Restaurant in Foodpanda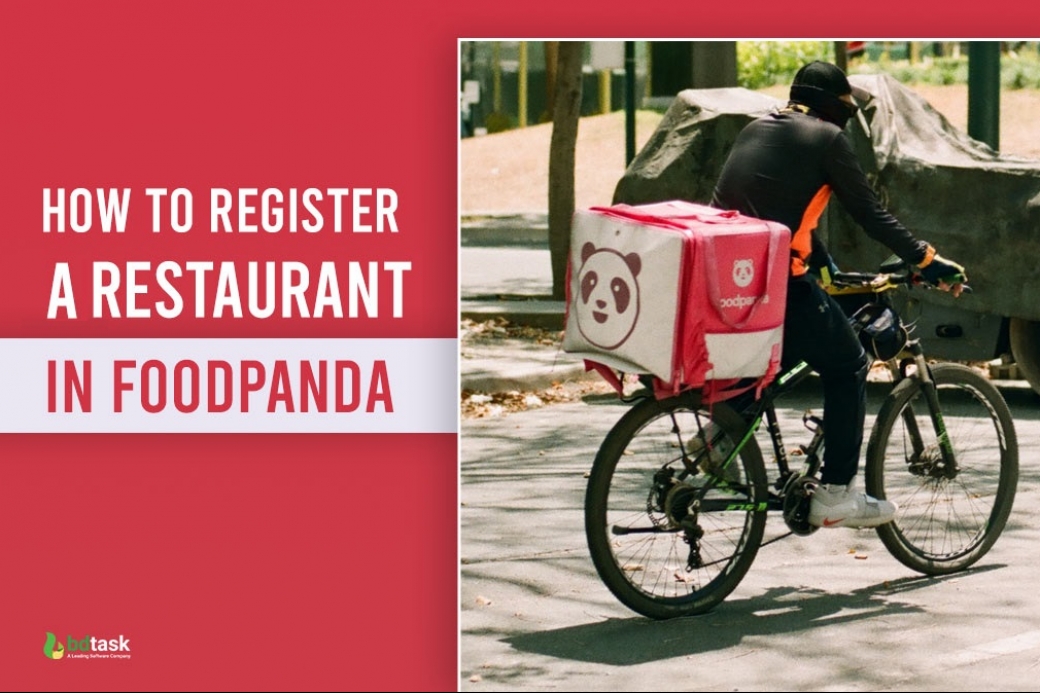 The demand of customers and the services of the business change from time to time. If you consider the previous decades, it's clear that the restaurant business modified its services exponentially at present including the restaurant type, food items, service system, management, and so on.
Nowadays, you can see a considerable number of people prefer to make an online order as it saves both time and costs. In this regard, restaurant business owners get interested in online food services because they can cover a broader marketplace as well as enhance sales.
You know, Foodpanda is one of the most popular online food ordering and delivery platforms. It is getting popular in most of the countries in the world especially in Asia, and Europe. As a restaurant owner, it can be a time-worthy choice for you to adopt an online food ordering platform.
Let's learn how to register a restaurant in Foodpanda.
In the year of 2012, Foodpanda started its journey and is headquartered in Germany. The founders of this technology-driven food ordering platform are Benjamin Bauer, Ralf Wenzel, and Felix Plog. Now Foodpanda is operating its business in 40 countries.
Foodpanda is the most convenient food ordering site which offers its services through its website and mobile app. It acts as a bridge between the customers and the best restaurants in a particular area.
When the customers browse the website or app of Foodpanda, they can find out the desired restaurants for the desired food items easily. Because you can see the rating and review of every food item.
Moreover, Foodpanda helps, directly and indirectly, to market the restaurant. Whenever you need to run a campaign or offer, this application will show it to the users and they will be interested after seeing those lucrative offers.
The restaurant business is a profitable business but it greatly depends on how you operate your business. In this case, you can find out the best way to gain your aim and goal. Before knowing how to register a restaurant in Foodpanda, you should know why you should choose Foodpanda.
Online food delivery can be the best way to run your business at present. This updated system helps restaurant business owners to get more customers, enhance sales and increase profits.
Foodpanda is one of the most popular online food ordering and delivery systems and it is being used in almost 28000 restaurants. Let's take a look at why Foodpanda can be the best choice for you to run your restaurant business smoothly and effectively.
Creating Brand Awareness
The most important part of a restaurant is proper marketing. When you can find out the best way to market your restaurant, you should adopt that.
Foodpanda is a popular mobile application that is being used by a huge number of users. In this case, if your restaurant is live on Foodpanda, at a time, many customers can see your offerings.
So Foodpanda plays a great role to create brand value for your business.
Make Your Service More Convenient
The online food delivery system makes the foodservice convenient to the users. Now your customers can make an order anytime from anywhere. And you are always ready to serve your customers.
Nowadays, smartphone users use different utility apps to make their regular activities easier. The food ordering application is one of them. Online food ordering is getting increased day by day as people like to take the food at home rather than going out at present.
Foodpanda mobile application offers diverse facilities to the users like they can see the estimated time, track the orders, and multiple payment options. So it helps your customers to have a better experience with the services.
Get More Customers
Foodpanda assists restaurant business owners to get more customers. When you become a partner of Foodpanda, you can cover a broader area and a large number of customers.
As it's a popular and well-known online food ordering site, you will get a satisfactory number of regular customers who always prefer to make an order from Foodpanda.
In this case, you have to provide the best and quality services to the customers. So the customer retention rate will increase. And the customer experience with your services will enhance.
The happy customers will give you a good or positive review of your food items and services. So the new users will express their interest to take food items from you.
Enhance Sales for Sure
As you will get more customers for sure, your sales will increase. When you can ensure customer retention, the sales growth of your business can be assured.
Foodpanda helps restaurant business owners to reach their services at the doorstep. So the customers feel more comfortable taking services from the Foodpanda.
On the other hand, your quality food services and the tasty food items make them satisfied. As a result, they frequently make orders from your restaurant as per their requirements.
Building a Trust Between Customers and You
When you can offer the services to your customers in a timely, you can easily develop a strong relationship with your customers. As a result, credibility is developed between you and your customers. Foodpanda acts as a bridge here which connects the customers with you.
However, you will get online customers after being a partner of Foodpanda. When the third-party delivery system works for your restaurant services, you won't require any delivery man to deliver the food to the customers.
Besides, the online food delivery system plays an essential role to continue the restaurant business. Now it's essential to know which documents are required prior to how to register a restaurant in Foodpanda.
As you are a restaurant business owner, you must have legal and authentic documents including business licenses, permits, registration numbers, etc.
When you are going to be a partner of Foodpanda, you will need some documents. Here you will get the essential documents that are required to register with Foodpanda. After getting proper knowledge about the documents, we will see how to register a restaurant in Foodpanda.
The documents you will submit will be your personal, business, and bank details. In this case, you can feel the privacy of the documents or information. Foodpanda will store all your information with proper safety and security. So you don't need to worry about it.
Personal Identification Proof
Personal information and identity proof will be required when you are going to register with Foodpanda. In this case, you must require the ID card information which is provided by the government of your country.
Besides, the address proof and contact no. will require registering with this online delivery management system.
The License of the Restaurant
If you are a restaurant business owner, you have the business licenses that you have received from the beginning of your journey. Sometimes the entrepreneurs don't know which licenses are required to open a restaurant. But it is an essential step before starting the business.
The licenses are different in every country. Besides the government of the specific country executes the business laws and policies particularly. Especially your shop and establishment license will require. For instance, the FSSAI license will be the first priority for India.
However, you will require your restaurant business license while registering with Foodpanda.
Restaurant's Invoice Proof
You will need to submit a copy of the invoice of your restaurants that includes
Availed Tax

Service charges

Packaging charges

Delivery charges etc.
Bank Account Information
The transactions details of your bank account will require to submit. In his case, a bank statement will require. Besides, if there are any canceled cheques, you should submit a copy of them.
Other Essential Copies
Sometimes, the requirements can vary or change spending in the country. But the above-mentioned documents are mandatory for all countries. In this case, you can confirm it after vising the website and registration page of Foodpanda.
Likewise, in India, you will be required to submit at least three copies of images of your kitchen, restaurant front view, and the packaging of the items.
Because you will find the required and inevitable documents for your specific region. Foodpanda is already a popular one and has a positive face in several countries like Taiwan, Thailand, Malaysia, India, Bangladesh, and many more countries. The next part of this article will help you to have adequate knowledge of how to register a restaurant in Foodpanda.
Register your restaurant in Foodpanda by following some crucial steps. When you are ready to make a partnership with Foodpanda by registering your restaurant with it, You have to go through a certain process. Online Foodpanda restaurant registration is simple.
Sometimes, the restaurant owners think they need to adopt an online delivery system. And they know about Foodpanda. But they assume, it may be an overwhelming task to be a partner with Foodpanda.
No need to worry, you will get a complete guideline here on how to register a restaurant in Foodpanda. Every step is simple and straightforward so that you can finish the registration process after going through the below steps. Here is the online Foodpanda restaurant registration process.
Step 1: Go to the Official Site of Foodpanda
At first, you have to open a browser and do search Foodpanda. You will get the official website of Foodpanda. On the other hand, you may see the official website address based on your region, you can write that address on the search option and visit the official site of Foodpanda of your region. This is the first step of how to register a restaurant in Foodpanda.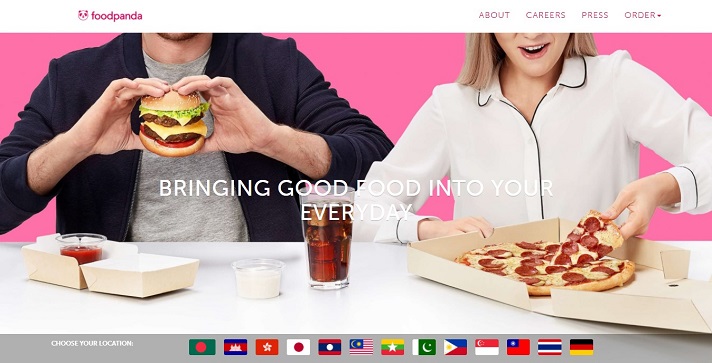 Here, the official websites of some countries where Foodpanda is the most popular and used will be given.
Step 2: Click on the "GET STARTED" Button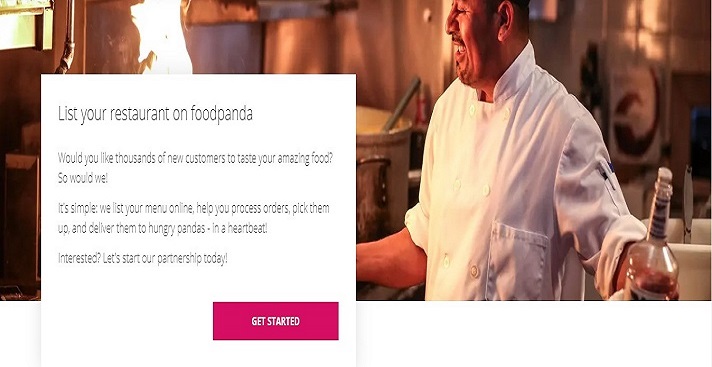 After entering into the website of Foodpanda, you can see the GET STARTED option after scrolling down the page a little bit.
Click on Get Started call to action button and you will be redirected to another page where you can see an application form to get listed on Foodpanda.
On the other hand, you can scroll down the page, and at the bottom, you will get another option Partner with Us. You will see a new page that directs you to complete the sign-up process.
Step 3: Sign Up Process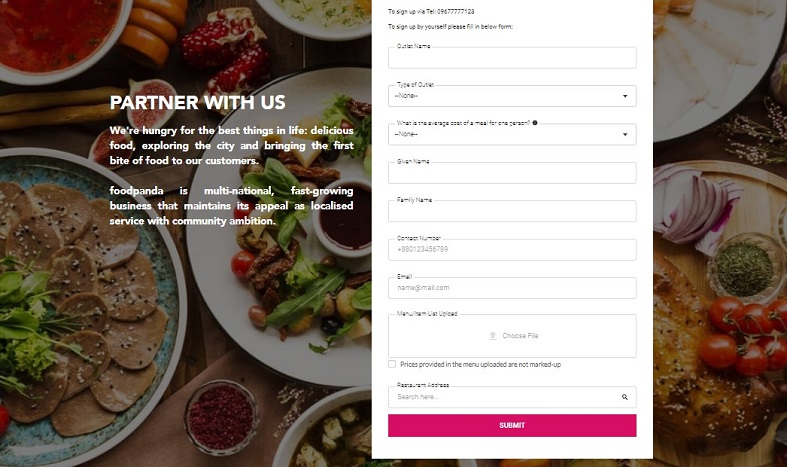 You can see a white form on the right side of the new page. You will get an option at the top of the form where you can make a call to the provided contact no. for signing up. The signing up process is one of the most important steps of how to register a restaurant in Foodpanda.
Sign Up from here:
On the other hand, you can fill the form with due information to complete the signup process. Here you have to fill up the below information.
Outlet Name

Type of Outlet

Given name

Family name

Contact no.

Email address

Menu Item list upload

Restaurant address
70% of Restaurants got more orders who have their own online ordering website for their Restaurants. Perfect solution for your restaurant Bhojon
Step 4: Submit the Fulfilled Form
After completing the signup form, you can see the submit option. Click on the submit button and you are done. But before submitting please make sure that your provided information is accurate and authentic.
Step 5: Approval Stage
Then it's the approval stage. It's done by Foodpanda. They evaluate your given information in the form. The form will express who you are and what your business is.
When Foodpanda approves the appeal, you will be notified.
Step 7: Sign Contract
Foodpanda will send you a contract form and you have to fill-up the form with great care and if you are ready to be a partner with Foodpanda, you will sign the contract paper. It is the most considerable stage of how to register a restaurant in Foodpanda.
Step 8: Preview of Your Menu
In this step, Foodpanda will review your menu items and you have to inform Foodpanda if you are interested to add some new or interesting items.
After finalizing the menu of your restaurant that you are interested to add to Foodpanda, you are done in this step.
Step 9: Get Necessary Devices & Training
Afterward, Foodpanda will provide you adequate training via phone call. Then you will be given required devices like Tab and other essential things by which you can see the customers' orders, queries, reviews, etc.
Step 10: Receive online Orders via Foodpanda
Finally, you are ready to get online orders from the customers who are using the Foodpanda application or website to make an order by sitting at home or anywhere in your area.
However, it's so simple to get registered on Foodpanda as a partner. Besides, here you got an overall idea of how to register a restaurant in Foodpanda. The step-by-step guide will help you to catch the real scenario and make you understand the restaurant registration process of Foodpanda.
Foodpanda is continuously working for growing the revenue of the restaurant business operation. It increases the sales of the restaurant and makes the restaurant services more accurate and live.
Let's see how Foodpanda runs its operation.
At first, Customer's Ordering
The customers who are using Foodpanda must have a Foodpanda mobile app on their smartphone. At first, the user of the app has to sign up for the application by providing information like mobile no., address of the home, or office.
The customer will choose the desired food items from the food menu and then places an order. In this case, the customer can see the nearby restaurants and the food items. Customers can place an order from the website of Foodpanda directly by entering the required information.
Secondly, Accepting the Orders
The restaurant owners can see the orders from the Tablet that is provided by Foodpanda. Then they accept the orders and set a time of approximately 30 minutes. Then they start preparing the food within a specific time.
Thirdly, Ready to Deliver the Food
After preparing and packaging the food, the riders will receive the food in time, and the delivery man will deliver the food items within 30 minutes.
Finally, The Customers Got the Delivery
The delivery man calls the customer that the order is on the way. And within the desired time, the customers will get the order. The delivery man contacts the customers through contact no.
After receiving the delivery, the customers can make a review through the website or the mobile application about the foodservice and quality.
This is how Foodpanda works. The working procedure of Foodpanda is simple. Your service will be improved and satisfactory if you serve your online customers through Foodpanda online food delivery technology.
Yes, it's obvious to have some negative or disadvantages of something. Foodpanda is not out of the box. Although it has a considerable amount of advantages or benefits for the restaurant business owners, you have to consider the disadvantages or bad sides of this technology.
Limited Services of Foodpanda
When you are going to be a partner of Foodpanda, you can add your restaurant name to the list of Foodpanda. But here, you can get limited services or facilities including food ordering and the online delivery system.
But you have to maintain a lot of operations for your restaurant business. Maybe you are conducting your business operations manually. It's really tough. In this case, you may select the alternative option.
The Higher Commission Fee
It's simple to think that, without any commission, there is no third party who will serve you. In this case, Foodpanda will cut a considerable amount of commission. Besides, you have to pay the service charge for every order.
As a result, you are going to lose a huge amount of money that negatively affects your business profitability. So it is a great limitation of Foodpanda.
High Competition to Get Customers
As Foodpanda is the most popular online ordering site, the restaurants that don't have the automation system to manage their business, greatly depend on this delivery system.
In this regard, more restaurants are here and you will face great difficulty to get the desired amount of customers as well as sales.
However, there are some limitations too like restricted online space, limited flexibility, depending on the third party, and so on. But you are a restaurant owner who dreams about your business and is always thinking about the sustainability of your restaurant.
In this case, you must look for alternative options which can save your cost and time and ensure you a long-term benefit. Let's find out the most desired option for you to make sure your business grows.
Okay, if you consider the drawbacks of Foodpanda, you must look for alternative ways. The restaurant business is changing the type of services based on the requirements of the customers.
Likewise, modern technology develops several business management systems to make the operation smoother. Restaurant management software is one of the biggest developments for restaurant business owners.
The restaurant management system is not only for the specific type of restaurant owner but also a complete business solution for any type and size of the food service business.
When Foodpanda provides you the online food ordering system and the online delivery system, the restaurant POS system also provides the same even more benefits to you.
Now you can manage your entire business operation through a single software including online and offline orders, customers, accounts, employees, supply chain, inventory, and other essential activities.
So what are you waiting for? Save your time and costs, enhance business productivity and profitability.

The restaurant business is getting modernized day by day. The online system helps the restaurant business owners to enhance the revenue, as well as the customers, get satisfied because of the convenient services.
However, here you have got a complete idea of how to register a restaurant in Foodpanda. Besides, you have found out the best alternative to Foodpanda.
Read More: