Why Online Food Ordering System is Required For Restaurants
Restaurants are adopting newer and time demanding services at present. An online food ordering system for a restaurant business is obvious because people look for convenient and effective services. Besides, an online restaurant reservation system helps to provide the desired level of satisfaction to the customers.
An online food ordering system is a restaurant billing software or a restaurant POS system that assists coffee shops, restaurants, or bars in managing all essential activities over the internet.
An integrated food management software increases the efficiency of the restaurant as well as sales. Besides, restaurants can offer the desired services to the targeted customers properly. Finally, it helps to make the consumers satisfied. 
The chances of customer retention increase by 67%, provided that the online food ordering service is available in a restaurant. Source
The online ordering system is applicable for the below organizations.
Restaurants
Dark Kitchen
Takeaway
Grocery
Cake Shop
Wine Bar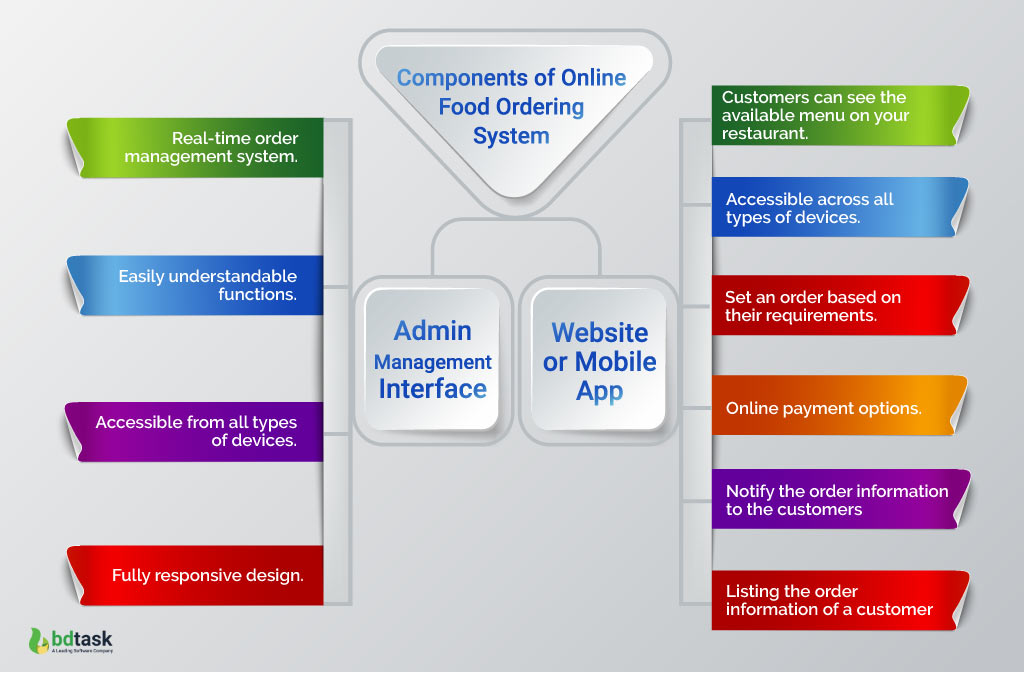 The online food ordering system has two basic components. 
Website or Mobile app

Customers can see the available menu at your restaurant from your website.
Accessible across all types of devices 
Set an order based on their requirements
Online payment options like bank transfer, credit card, debit card
Notify the order information to the customers 
Listing the order information of a customer

Admin Management Interface

Real-time order management system
Easily understandable functions
Accessible from all types of devices
Fully responsive design 
Firstly, hungry customers can view your restaurant's dishes and meals. They can easily order the desired food from your website through mobile devices.
Secondly, the restaurant owners can handle all activities through a dynamic admin panel, including workforce, inventory, online order, accounts, finance, etc. 
Restaurant management software is an unexpected gift for the entrepreneur or a small business owner. This type of restaurant management system is known as an Online food ordering system open source.
The cloud-based restaurant billing software has a monthly subscription system. On the other hand, you can get a complete package through a one-time payment. So Open source restaurant management software is the best and suitable for your restaurant business. 
Look Here: 5 Easiest Steps to Create a Dynamic Restaurant Website & App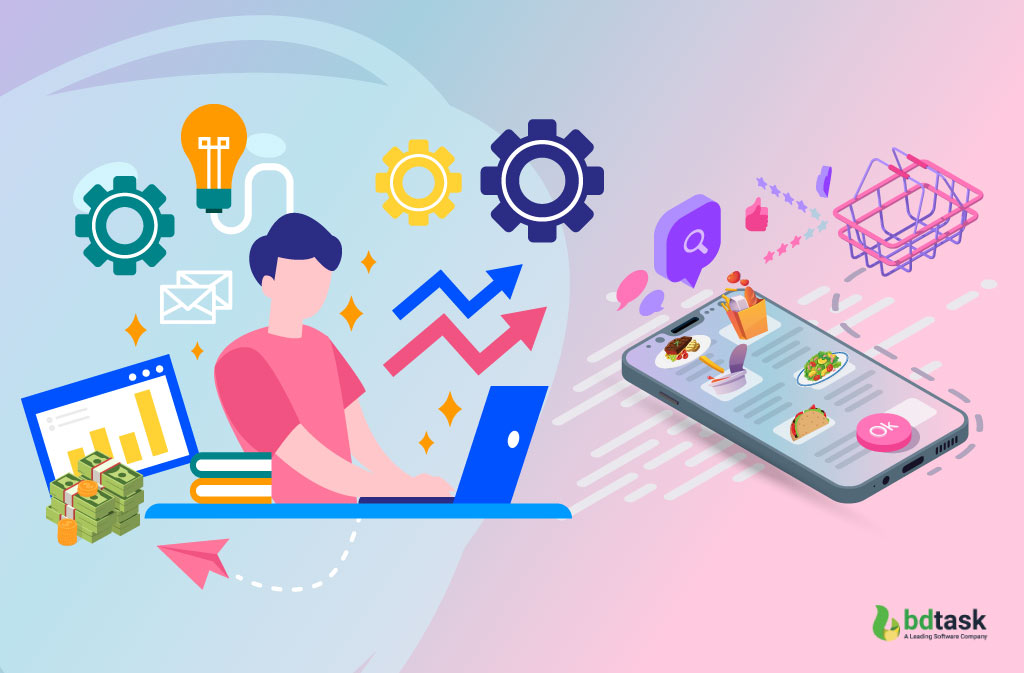 An online ordering system helps you to sell your services or products digitally from your website. You can also integrate Android or iOS with the website to make it more convenient for the customers.
The online food ordering market's worth will grow by 79% in 2022 by reaching a threshold of $76 billion. Source
As an entrepreneur or a small restaurant business owner, your vision is to sustain in the marketplace in the long run. A restaurant table management software helps you to manage your restaurant business efficiently.
The importance or advantages of an online ordering system is a plethora. Some key benefits of the Order and table reservation system are listed below-
Responsive website and mobile app integration system 
Flexibility and accessibility
Raise productivity
Effective management 
Real-time accounts and financial statements
Marketing tool
Reliable and secure
Reduces the error percentage
A well-developed ordering and tracking system
Online food ordering system
Online order and table management system
A complete package including admin, waiter, kitchen, reservation system, and purchase system
You also look here:  7 Unique Ideas to Create a Restaurant Marketing Plan That Maximize ROI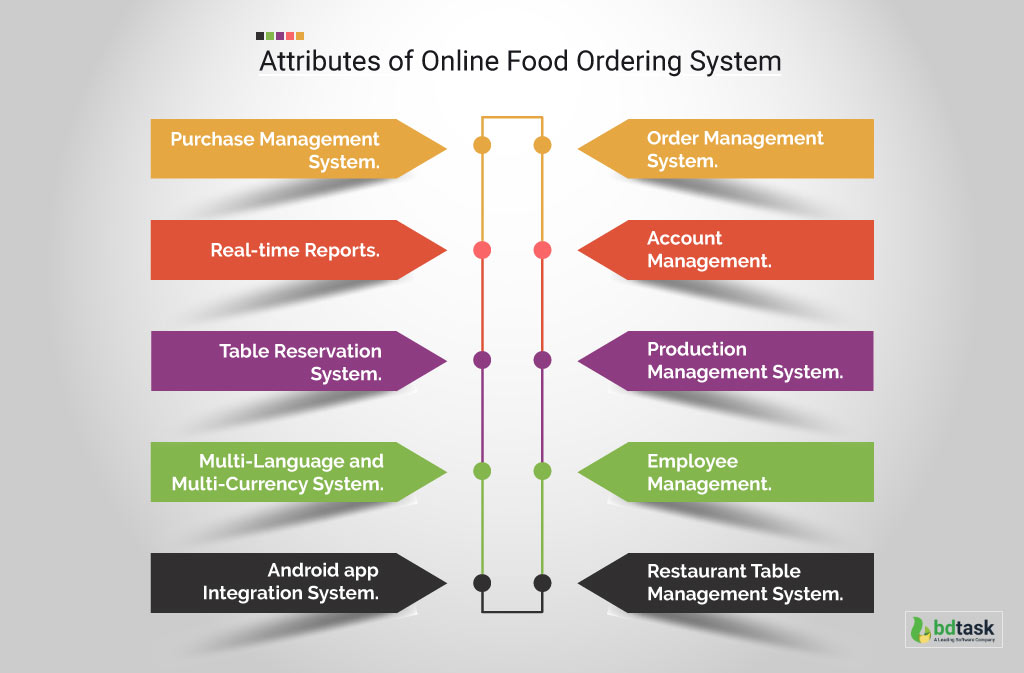 Online food ordering software includes the POS system that helps you manage your A to Z ordering activities. 
The POS system provides a great feature, including 
Take orders from customers.
Manage online order
Check the available food list.
Order notification
Token printing system
Record all order information
Print invoice
Order management system
Account management
Production management system
Employee management
Restaurant table management system
Purchase management system
Real-time reports
Table reservation system
Multi-language and multi-currency system
Android app integration system
Get detailed information: Click Here
Restaurant management software helps inevitably to the development of the restaurant business. This online order management system can ease your business operation.
The entire restaurant business operations are comprehensive. Advanced technology contributes a lot to conduct all essential business activities in a more convenient and systematic way.
Nowadays, internet and mobile users are increasing. The customers of the restaurants look for the desired meal online. So you should integrate the android system with your website.
Besides, online ordering software helps you to maximize your business revenue in different ways.
Higher Employee Performance
The restaurant management software helps you to manage your workforce perfectly. In this case, you can ensure higher employee productivity. 
The employees of your restaurant communicate with the customers to place an order. If you adopt the online food ordering software, you can save your time. Besides, it is also a cost-effective solution for your business. 
Order Accuracy
Sometimes managing a lot of orders at a time is complicated and a difficult task. In this regard, an online food management system can provide you an accurate order management process.
Customer satisfaction greatly relies on proper order management. The effective online ordering process makes the customer happier. In this regard, your customer retention will increase. 
Develop your Business
Your customer will be satisfied so your sales will be increased. The online order management system helps you to grow your business. Moreover, the objectives of the business will be achieved. 
As you know, business owners always look for a cost-effective solution. The restaurant business's main target is to offer quality food to the customers to increase the retention rate and sales. 
The chances of customer retention increase by 67%, provided that the online food ordering service is available in a restaurant. Source
Besides, you want to reduce your processing cost and provide quality food at a reasonable price. 
Then how can it be possible to reduce your production and process cost and at the same time enhance the sales?
Moreover, you need a time-saving system. The best utilization of your time also assures the success of your business.
Have you thought ever out of the box?
In this modern era, an online platform is a basic need for the restaurant business. You must understand the online ordering system and how it helps the restaurant to earn a profit. 
In this regard, you should know about: How Can You Manage Your Restaurant Ordering System with a Single Platform?
Online order management is an essential part of the restaurant business. The proper online ordering processing system can assure your sales enhancement. 
Moreover, the integrated food management system helps you to make the services more convenient for the customers.
Would you like to know: A Details View of Restaurant Billing Software