Schema Markup for SEO - The Comprehensive Guide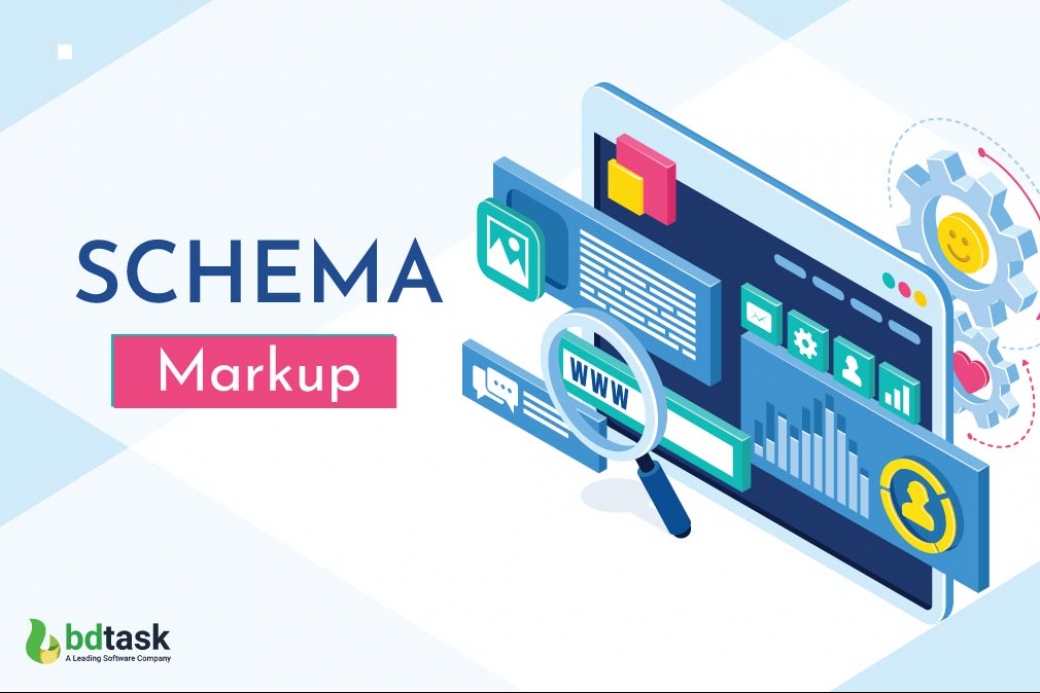 The fact is, the great Google is nothing but a logical machine. It can not understand contents on its own. With this in mind, schema markup is coming forward to take charge. Basically, It's the way to tell Google what a website actually wants to describe.     
How Google can understand everything is a mysterious question for us. The truth is, no matter how intelligent Google is but it can not do anything without being told. For example, from the word 'Avatar,' Google does not know whether it's the name of a Hollywood movie, the famous Nickelodeon cartoon, or the recent Social media trend. 
A schema is a framework or concept that helps to arrange and interpret information. In a word, schema markup is a code language or data model that enhances the HTML code of a website. Currently, schema.org listed 778 types of schemas, 1383 properties, 15 Datatypes, 73 Enumerations, and 367 enumerations members. All of this helps Google understand your content and show your page in relevant search results. Also, present your content as a rich snippet in google SERP. 
Now, let's see an example of a rich snippet and a regular snippet.  
In this instance, which website comes to your attention at first? Indeed, it's the first one because the first website has more details under the title. Therefore, the second one has only the title and meta description. From the first one, you can get some additional information like reader ratings and votes, the cooking time, etc. 
So, I think you get it now what a rich snippet is. Yes, you are right. The first one is a rich snippet and the second one is regular. In short, schema markup creates this type of enhancement in your content in search engines.
Starting of Schema Era  
In a word, schema or schema.org is a collaborative approach of all the popular search engines. As can be seen, It's like one of the very few historical movements where competitors come forward to helping each other. Initially, the idea started on June 2, 2011, by Google, Bing, and Yahoo, the three search engine giants of that time. Before that, different search engines showed different search results for the same keyword. But now, with the help of schema.org, all of them offer almost the same result.    
At the present time, it's a community project. All the big, as well as small search engines, contribute their part for the betterment of each other. 
As mentioned earlier, schema.org listed 778 types of schemas. Therefore, the popular and common ones are listed below-
Article Schema
Organization Schema
Breadcrumb Schema
FAQ Schema
Video Schema
Recipe Schema
Restaurant Schema
Person Schema
Book Schema
Carousel Schema
Course Schema
Movie Schema
Critic Review Schema
Software App Schema
Covid-19 Announcement 
Article Schema 
'Article' is the most used schema at the present time. Basically, this schema covers articles, reports, or blogs that are published on your websites. There are two types of code for 'article schema,' so two things can happen with your pages. 
AMP structured data- AMP website can appear in the top story segment or as rich results.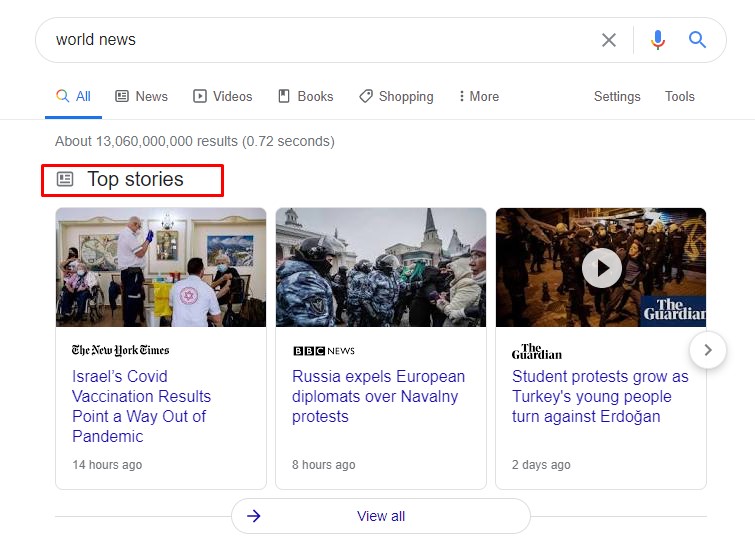 The above screenshot is an example of using 'Article schema' on their website.
Non-AMP structured data-  If a non-AMP website uses structured data, Google shows the webpage with better headline text, images, and related information about an article.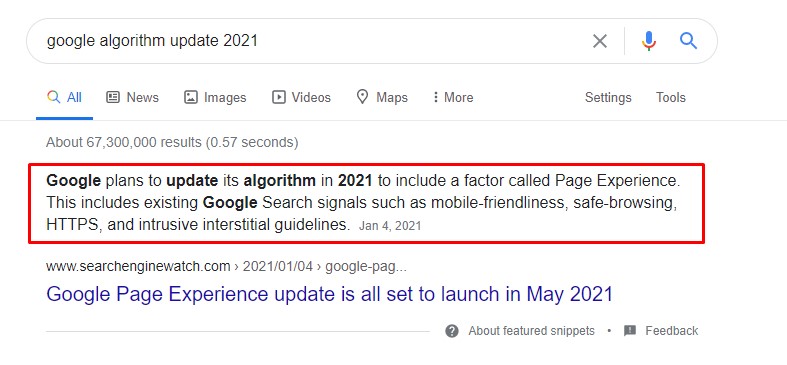 Check Out: 10 Types of Blogs That Make Money (Most Profitable Niches)
Organization Schema 
'organization' is another schema that SEO specialists vastly use. Usually, it's a good SEO practice to give your organization name, logo, and details on your HTML page. So that Google can find your page for relevant search. Let's see an example,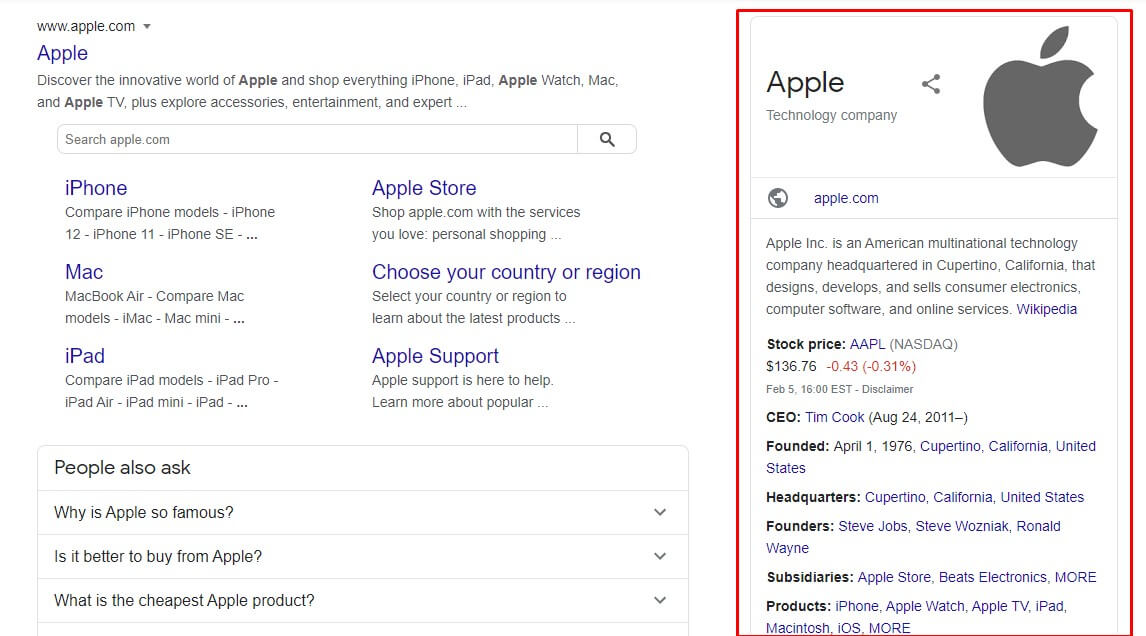 Breadcrumb Schema 
Basically, the breadcrumb schema is a professional level SEO practice. It's a way of creating a hierarchy of your website and making a structured path to enter your content.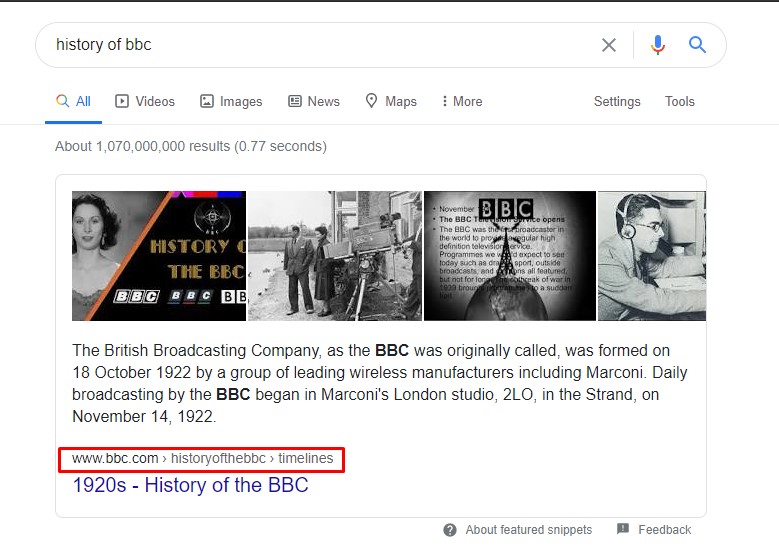 Like the picture above, you can understand that the article is a segment of the 'historyofbbc> timeline.' 
FAQ Schema 
Whenever we search for something on Google, we can see a segment 'People also ask.' Besides that segment, similarly, you can find many articles that have a built-in FAQ section. You can click on those and find your answer without being entered into the blog from time to time. It looks like the example below,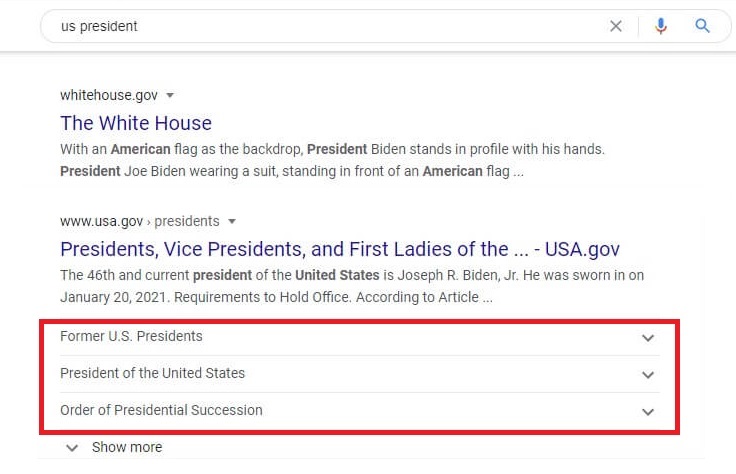 In this picture, the second article uses the FAQ schema so that Google creates the question-answer segment. 
Video Schema
Generally, you have to put information like description, thumbnail URL, upload date, and video duration in a video schema. Then, Google will understand your content and make a video snippet. 
Here are the examples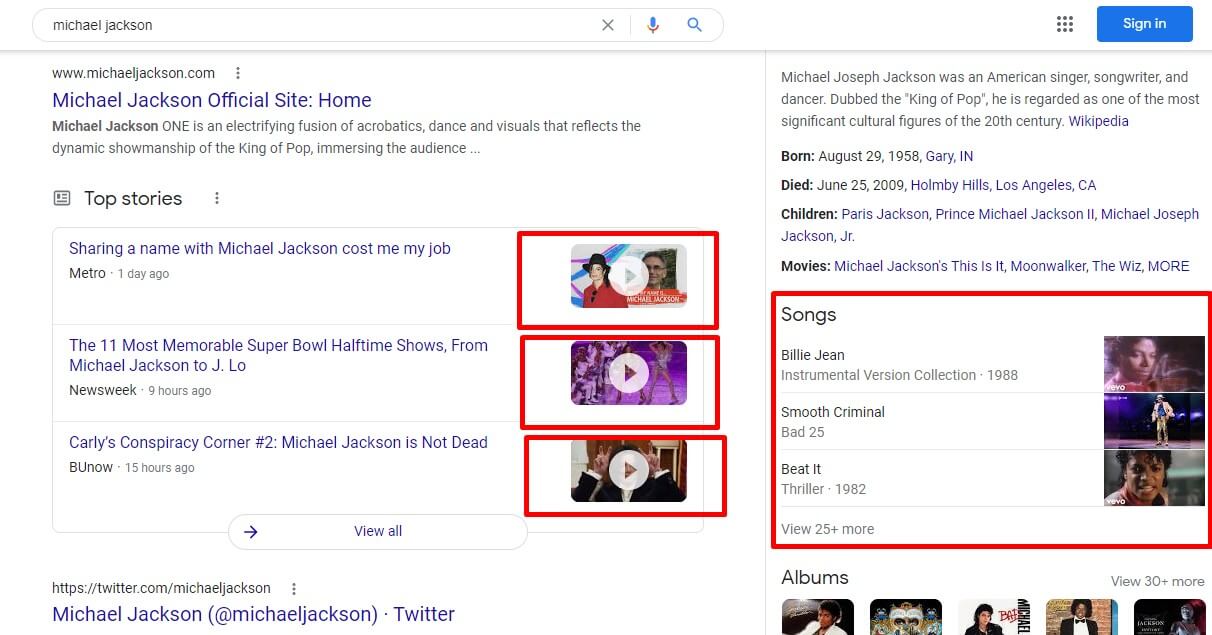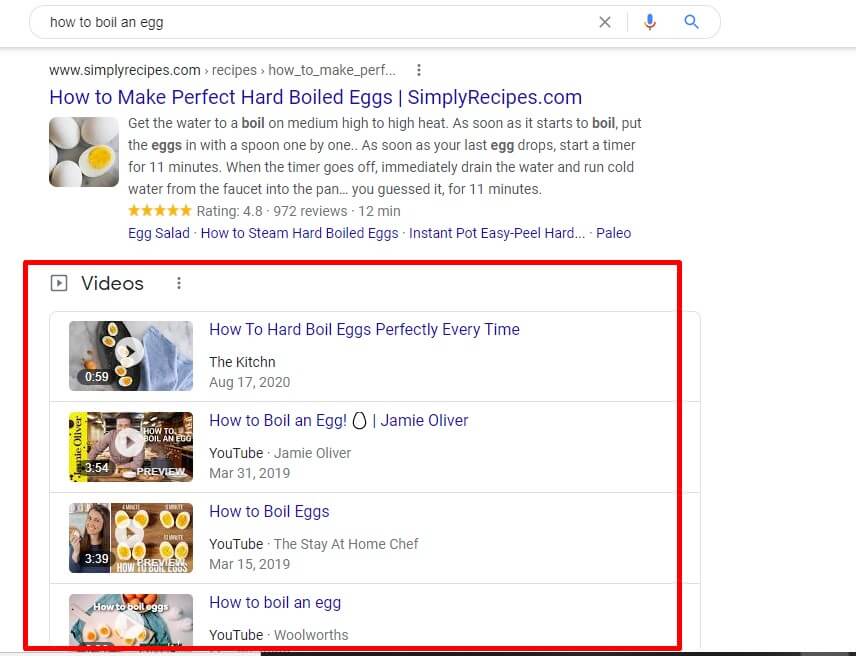 Recipe Schema
Usually, the recipe schema adds details about a recipe like ratings, number of voters, cooking time, the recipe image, nutrition information, etc.  
Therefore, to add this type of authenticity to your recipe website, you have to use recipe structured data.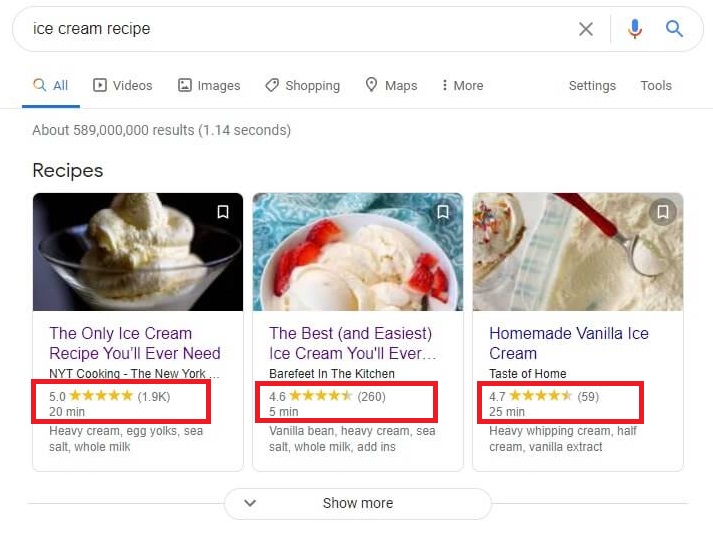 Restaurant Schema
We all know the popular keyword 'restaurant near me' because Google uses this line so many times during their promotional activity. Besides, we sometimes search restaurants in that way, and as soon as we write it on the search bar, we land on a page where detailed information of restaurants around me are shown.
That detailed information comes from Restaurant schema, which helps Google find out the location, closing and opening time, ratings, types, etc., information of a restaurant. The schema will enhance the visibility on Google for Restaurant Website or Restaurant App alongside Google 3 pack.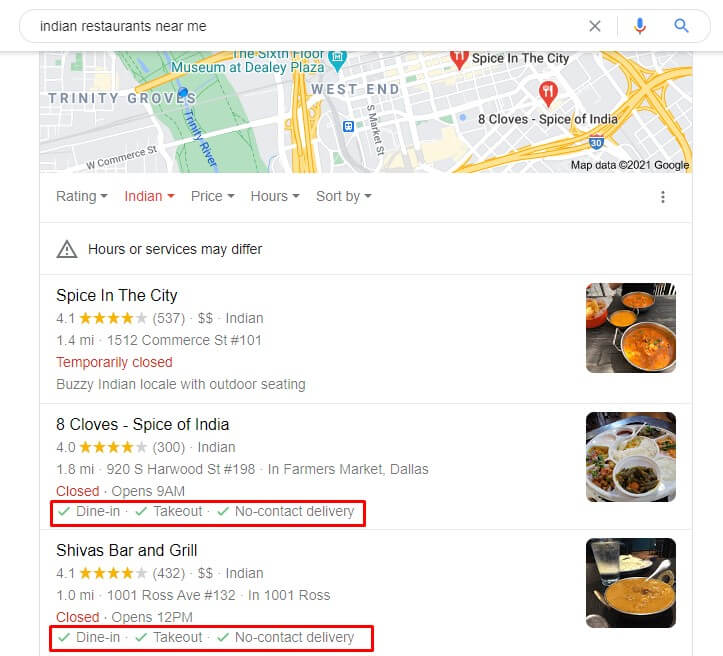 Person Schema
Person schema uses to indicate a person's name, lifetime, specialty, etc. Actually, the person snipped is so typical you can find it for every famous person in the world.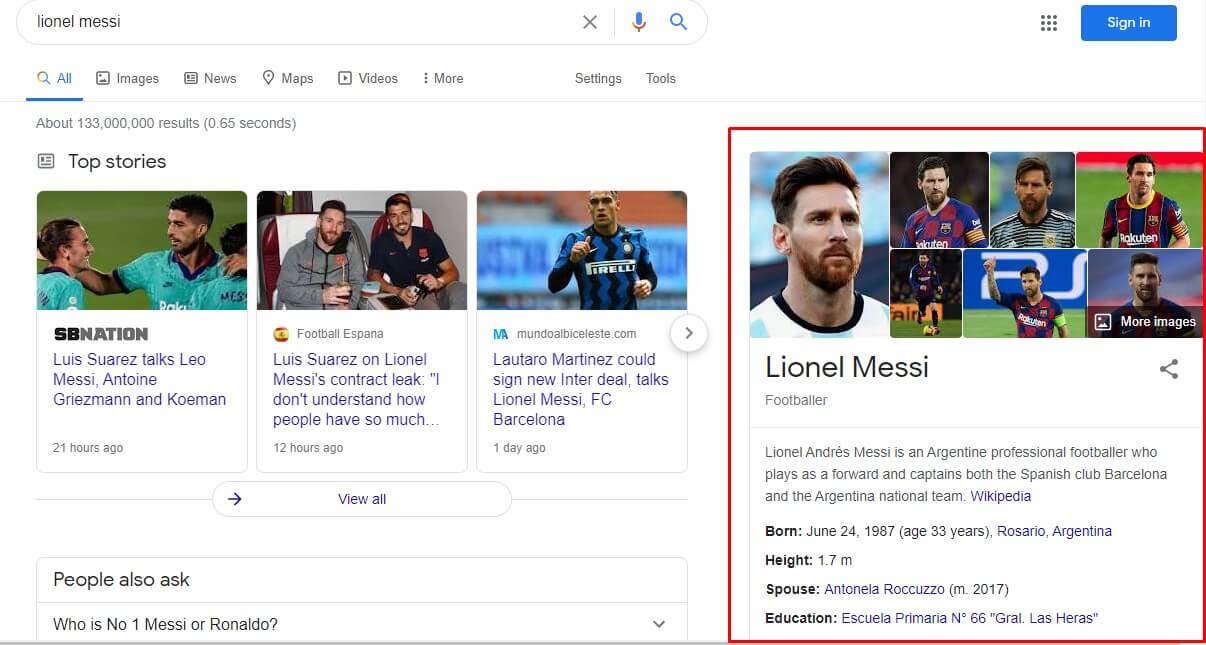 While searching for information about a famous person, you must see something like the above picture. The picture is an example of a person schema. 
Basically, these are the most common and used schema markup used in the current world. As the list is so long, it's impossible to discuss all of the schema types in a single article.
Check out: Top 15 PHP Blogging Platforms and Content Management System
Book Schema  
Book schema helps Google to understand your website is a book-related website. Here, you can provide buying or borrowing information and other information about a book in Google feed with your structured data. 
Carousel Schema 
Carousel schema is used for showing list type rich results. Whenever we search on the internet, we see a listed entity on the top of the screen. We like to click on those lists as a visitor rather than read an article from the below segment. After all, we all like to go for shortcuts. To enable this type of feature, you have to use carousel structured data markup. 
The content that uses the carousel are-
Course
Movie
Recipe
Restaurant
Course Schema
The course structured data markup shows a list type segment under an educational website. From there, the learner can get the basic information of a class with the class title. 
Movie Schema
Movie structured data markup makes a list of movies from a site so that viewers can find them quickly. 


Critic Review Schema
Critic review structured data makes a review successfully appear in a snippet. On the other hand, it shows the critic's name and publisher icon. Critic review is basically used for local business, movies, and book promotion.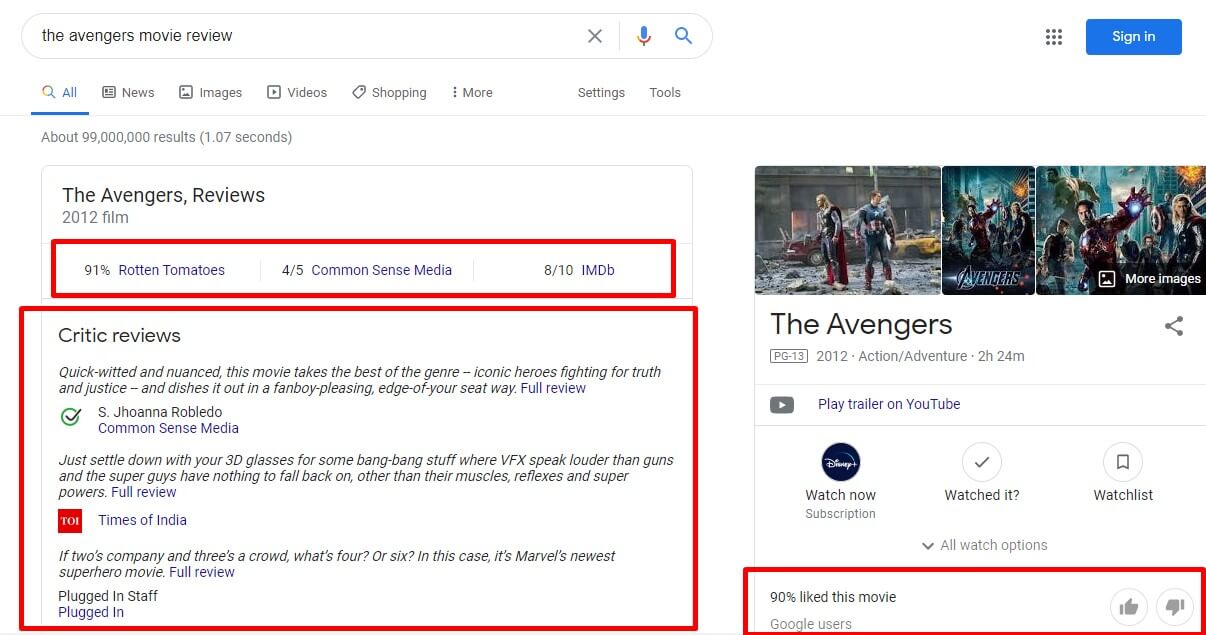 Software App Schema 
If you want to promote your software application to the targeting audience, use software app data markup to display your app details in SERP. 

Covid-19 Announcement 
Due to the current pandemic, many websites provide the updated information about the current covid-19 situation. This feature can definitely provide extra information to the visitor, which will definitely look good in Google's mind.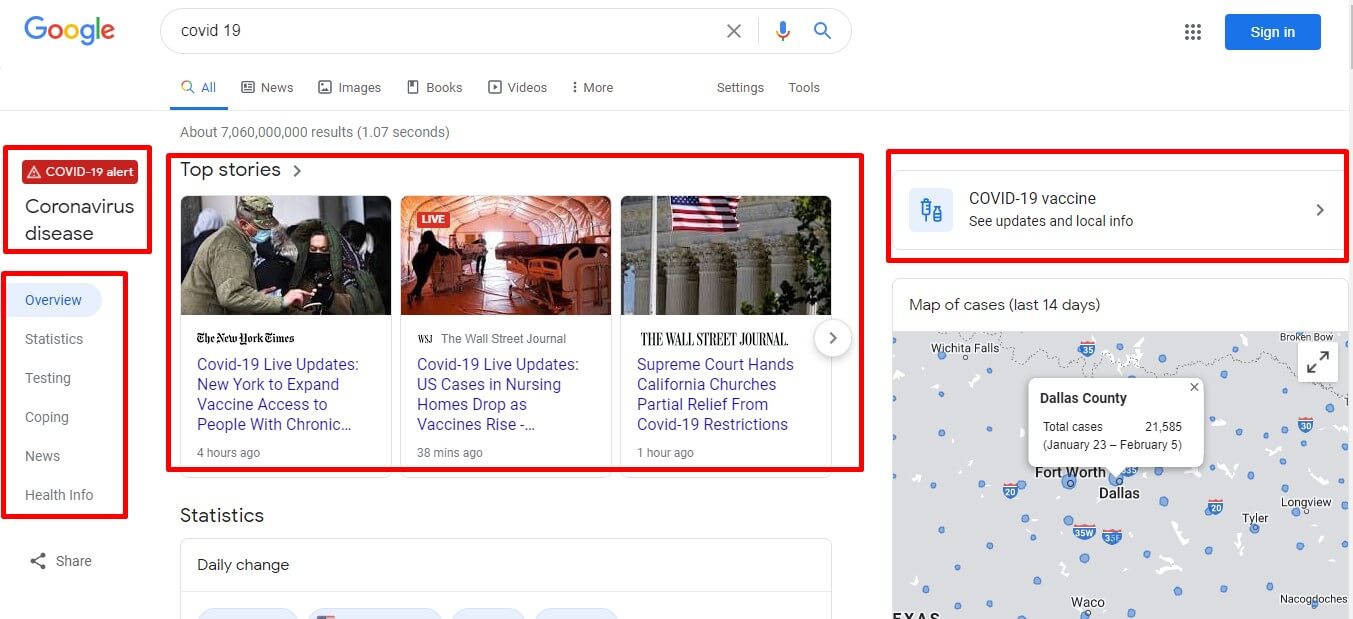 By the time you may know the schema and how it looks on the google search engine. Now, come to the fact about why you need to use schema markup on your website. 
At first, let's think about what your content is telling the viewers. As shown above, you can use schema to tell Google that your website has-
Blog post/ article/ reviews
E-commerce business
Marketing your service
Entertainment material
Promote an event 
Promoting local business
The fact is, a schema does not give surety about your web page ranking. Still, Google encourages the implementation of schema markup on a website. Obviously, Rich snippets and click value are the two most important factors in Google ranking. So to gain trust from the Google algorithm, you have to use schema data markup. 
In this fact I want to say, the content is more important. If you write unique and uncommon content, your website comes into no matter how low your SEO optimization is. Like, you write a review about an unpopular local movie, then no matter what, if a person from your country searches about the film, your content comes first. 
On the other hand, think about the famous movie 'Interstellar,' if you want to write a review, you must compete with popular sites like IMDB and Rotten tomatoes. In this instance, you may have no chance with them even after applying all the SEO rules. 
In reality, to get a chance with a popular website as well as a most used keyword, you have to maintain all the SEO rules that Google encourages to apply. So, it's better to use proper schema on your website and let Google think your website is a good one. 
Now, it's time to learn how you can plant a schema code on your HTML query. Generally speaking, there are three types of schema implementation techniques. They are- JSON-LD, Microdata, and RDFa. among them, Microdata and RDFa are the old versions. In fact, no one uses RDFa anymore. The prominent and popular version of the schema is JSON-LD. It's straightforward language. Also, the implementation process is so easy. Google also encourages the use of JSON-LD schema.  
In general, implementation of the schema is not very hard work to do. There are available tools to use for this purpose. Let's talk about the two free tools that you can use for generating the schema.
Schema Markup Generator (JSON-LD)
Notably, the simple and easy tool for creating JSON-LD format is  Schema Markup Generator (JSON-LD). You don't need any prior knowledge to use the tool in the first place.
So, let's see how it works.
First, go to the website. You will see a page like this.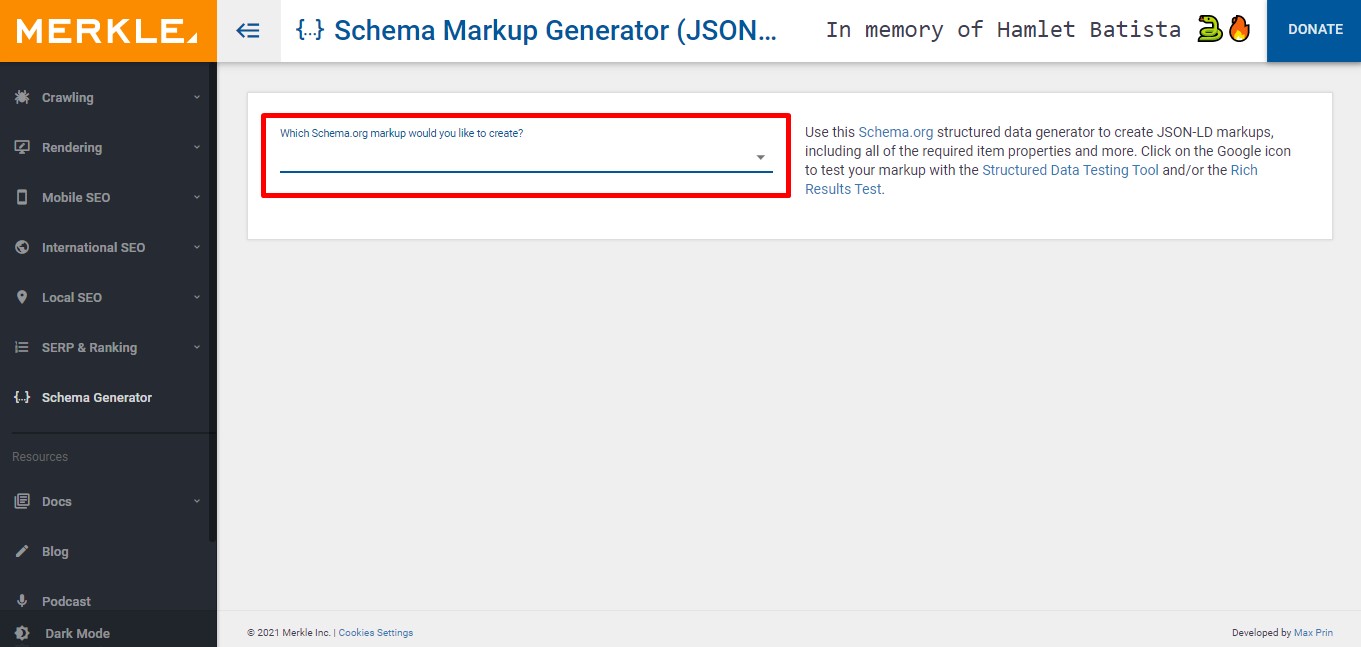 Next, select a type from the red box. After selecting your type, you can find other options to fill up.
Here, I will use an article named, 10 Best Ecommerce Books for Online Entrepreneurs (Must Read), to demonstrate the example. 
As soon as you fill all the options, a segment will appear on your right that looks like this-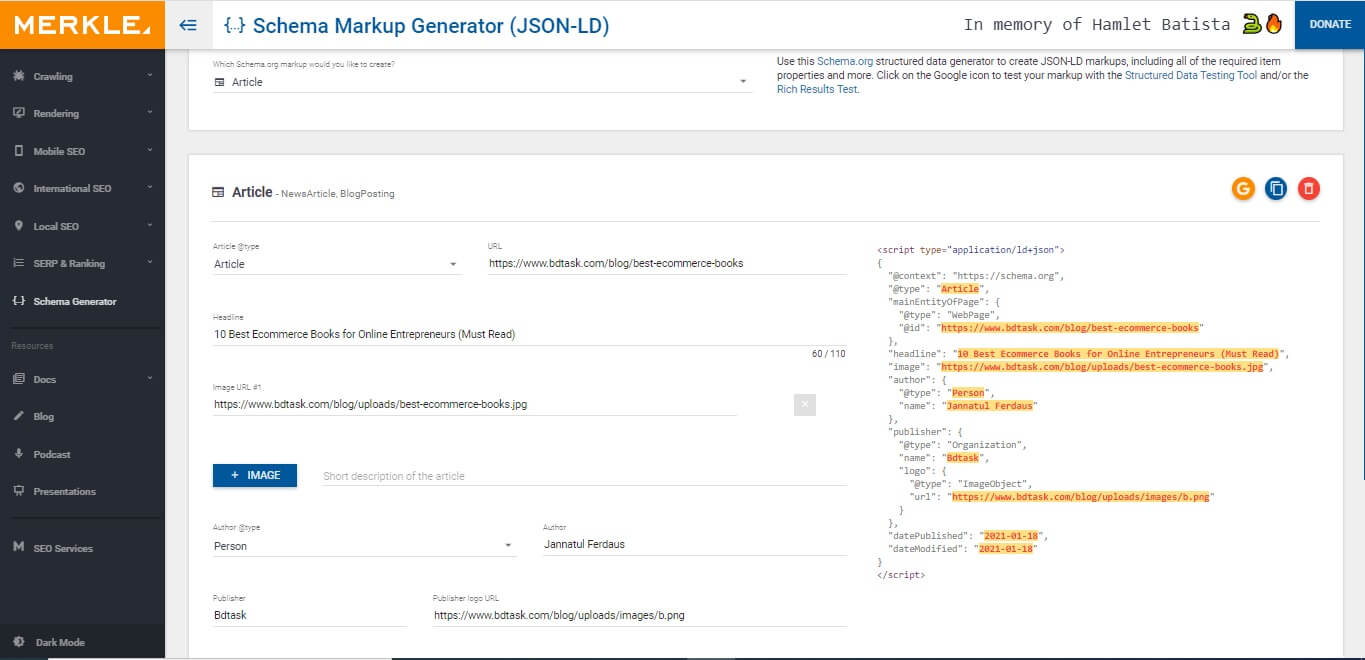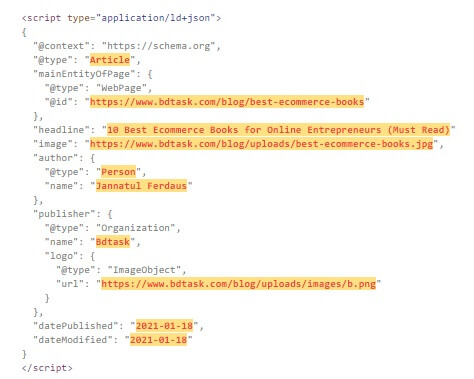 After that, the rest of the work is simple. Just copy the code and plugin into your existing HTML code. However, check your code before the plugin. Later I'll tell you how you can check your code's eligibility. 
So, that's all about the Schema Markup Generator (JSON-LD). 
Structured Data Markup Helper 
Structured Data Markup Helper is a free tool provided by Google. In the beginning, after entering into the website, the module will look like this-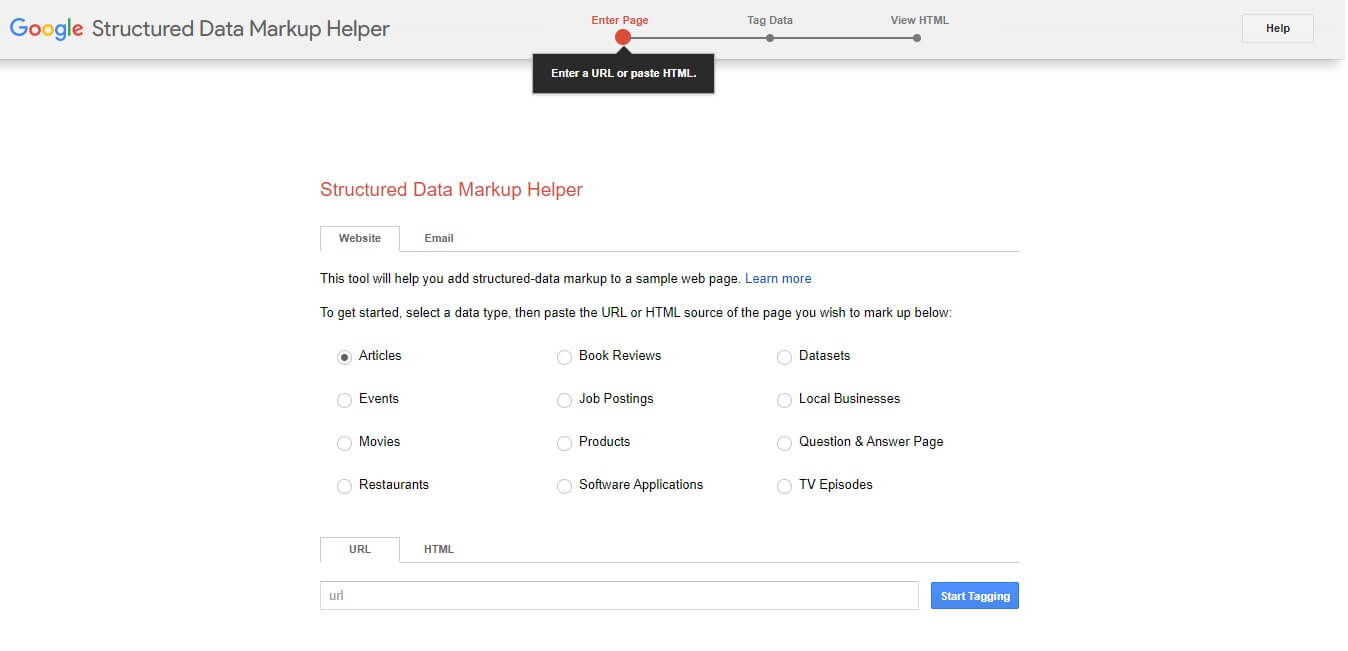 Here, you have to select a type then paste the URL of the content you want to implement schema. 
In this example, I've selected the same article that I mentioned earlier. 
When you enter into the main module, your interface will look like this-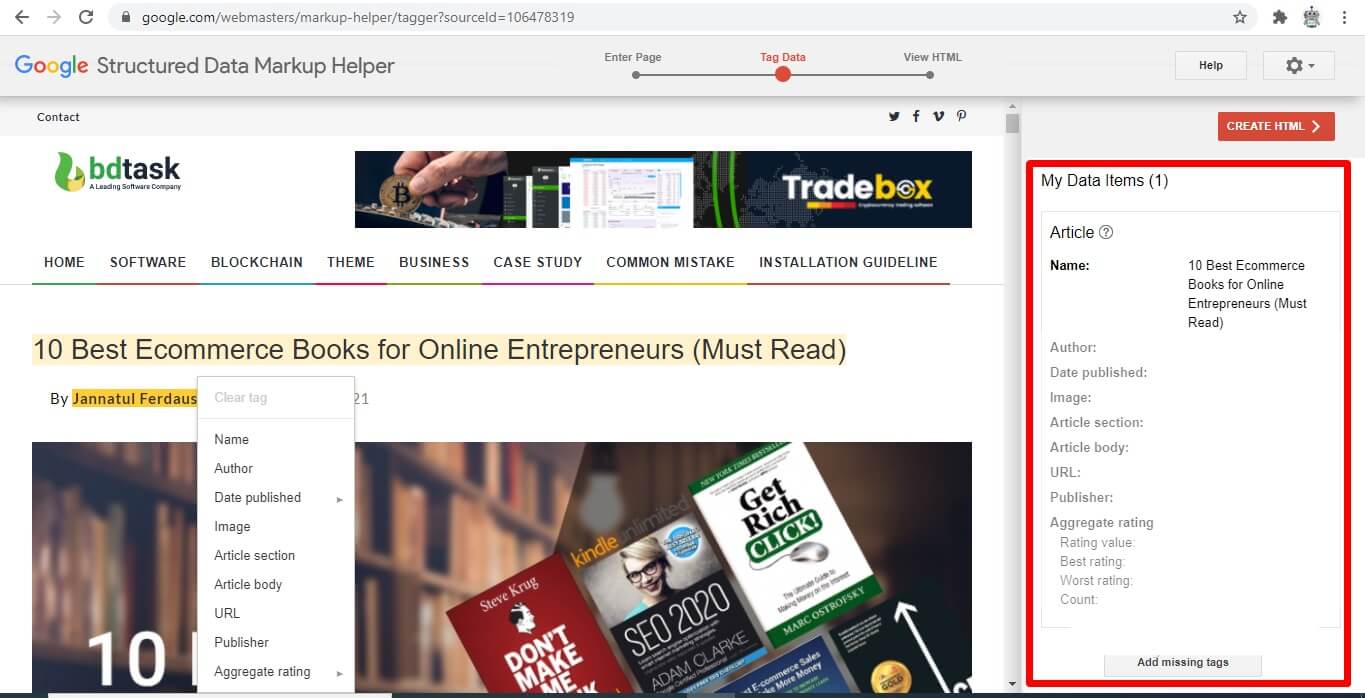 From the right side, you will see a panel like this. Here, you only need to mark your content and select the tag. 
After finishing all the tags, select the 'create HTML' button. 
Next, you will land a page that looks like this-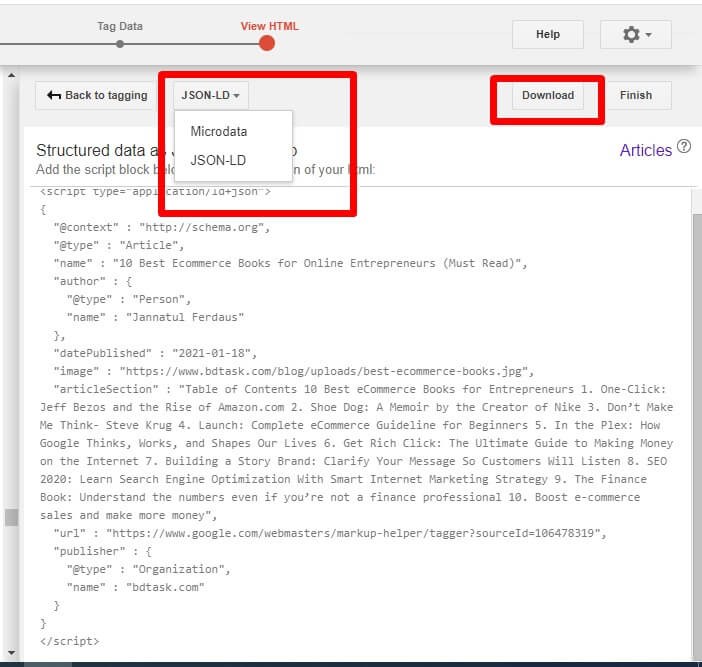 Select which format you want for your script. Then download that and plugin into your code after examining your code with a structured data testing tool.
300+ Online Entrepreneurs rely on News365 for being top on Google, The Fastest growing Blogging platform & News Portal Software
Examine your schema
In the end, the last step of schema implementation is to check whether your implementation is effective or not. To do that, you can use a free tool called 'Rich Result Test' that tests your existing website and also your newly created schemas.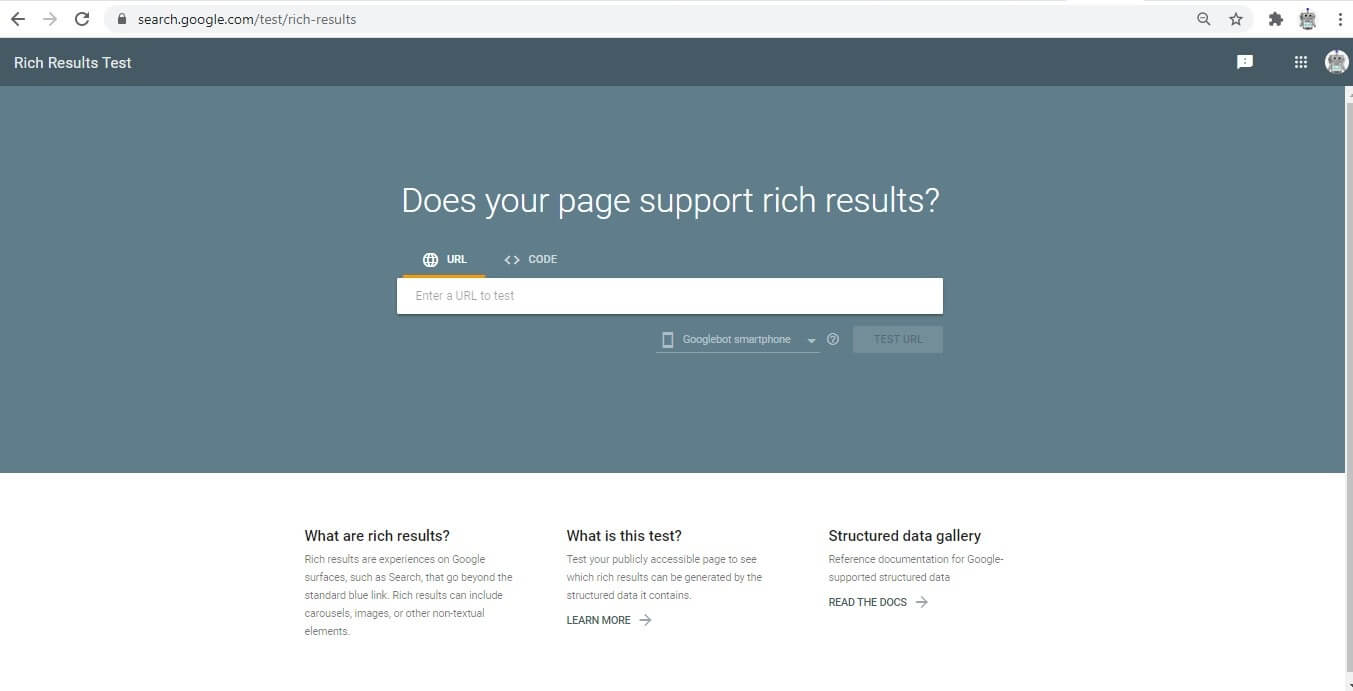 First, enter your URL or code from here.
Therefore, If you enter a URL and the website is well prepared, you will see a result like below.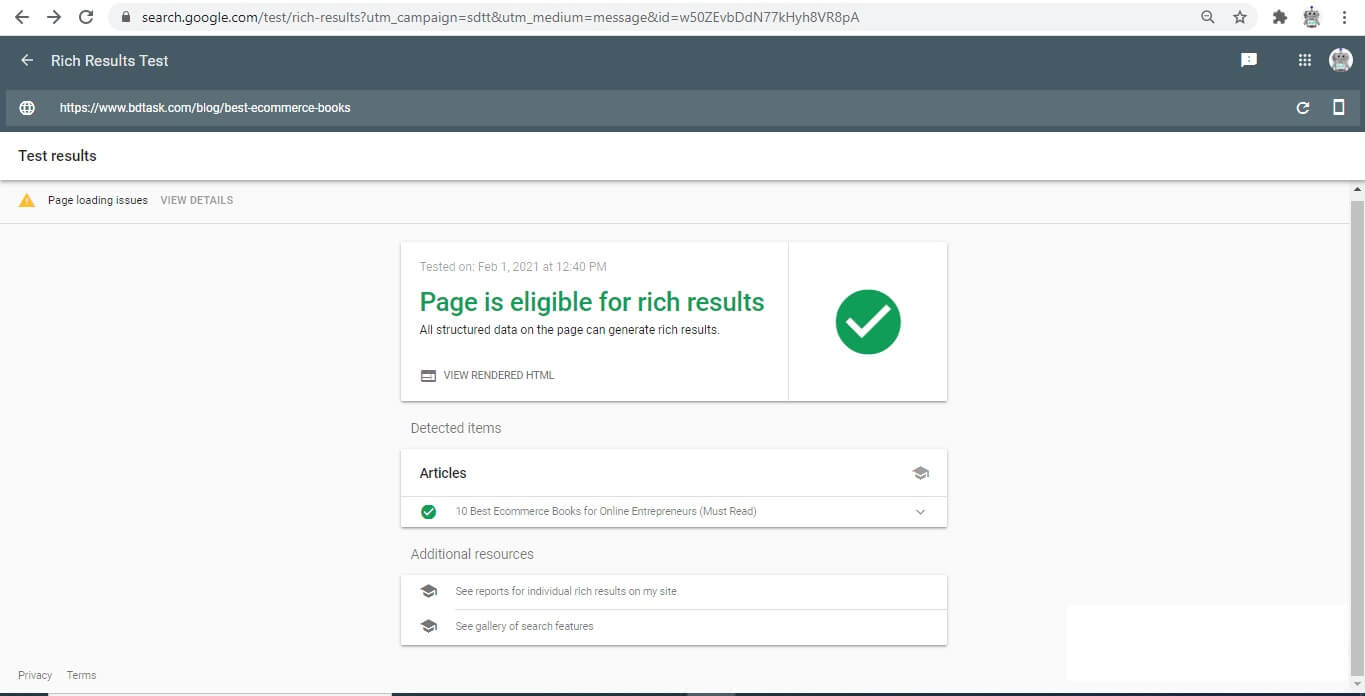 For code-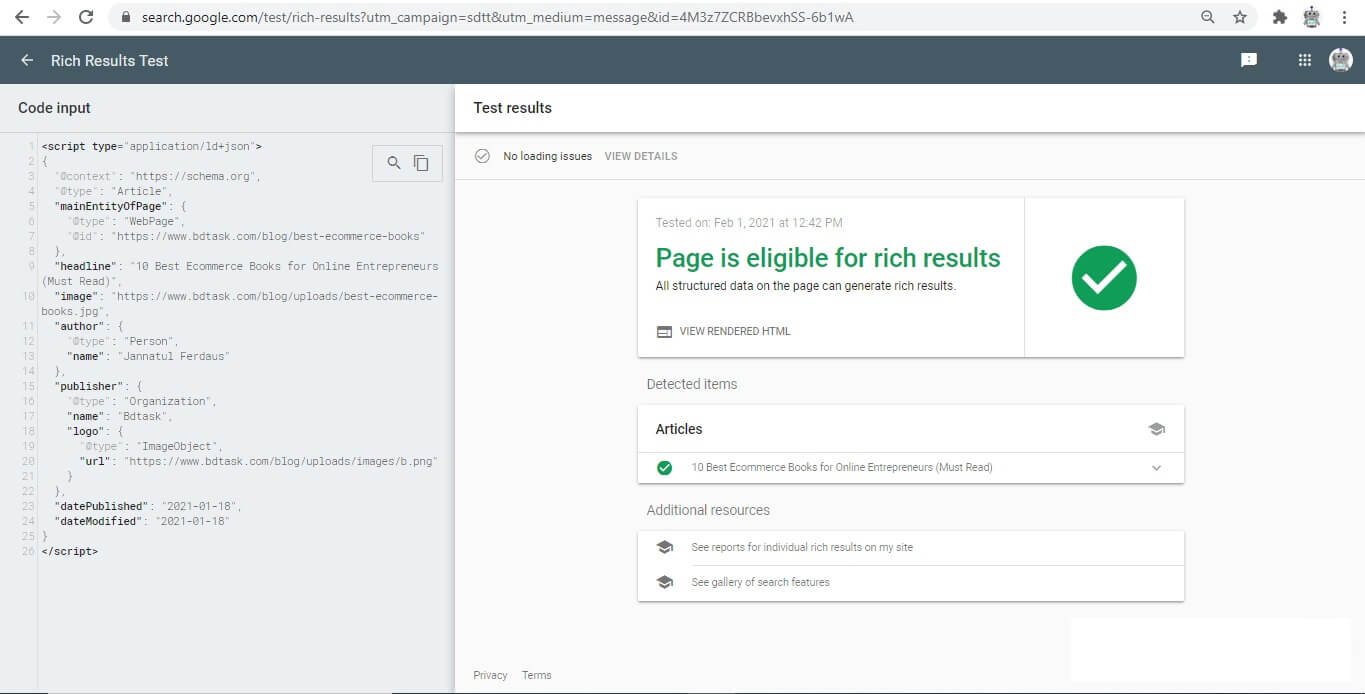 So, that's how you successfully do your testing. Once your code is eligible, you can be assured that your schema is correct, then go for the further development of your website. 
Things you need to consider while applying implementation of schema 
Nowadays, the implementation of the schema has become a popular method for SEO professionals. Almost everyone is using this method now. So, now the question is, who will do better at their job.  
To boot your specialty consider the following things,
Always use popular types of schemas. Thus, try to avoid unpopular ones.
Use more than one schemas to tell google more about your content. Schema.org inspires us to use more schemas in a single content.    
Question 1- Is it essential to use schema?
Answer: Yes, it is essential to use schema if you want to compete with a popular competitor. Because at that time, if your website does not look right into the eye of the Google algorithm, then you will have no chance to rank.
Question 2- Can we use different types of schemas in a single content?
Answer: Yes, you can implement more than one type of schema in a single content. In fact, it is the best practice as Google can identify your content to different kinds of search results.  
Question 3- Do I need any technical knowledge to understand the schema?
Answer: you can understand and create schema without any technical knowledge. Because there are many automatic tools to provide you with the automated code for creating the language, however, you need to understand HTML for implementation.
Are you worried about schema for your website and blog? Or want to update your WordPress and other CMS? Or want to reduce your extra subscription fees? Then it is high time to make your website auto schema built-in and the fastest. Newspaper, Blog, and Magazine (AdSense supported ) platform at an affordable price.

- News365
Finally, we come to the end of our article. Basically, that's all about schema markup language. Though the process is definitely not very hard to follow, you will get enormous benefits once you get it. Always keep that in mind how you get help from the Google algorithm in the long run. Therefore, to keep pace with the changing platforms, you need to make your website up to date. For this reason, follow all SEO implementations and make your website more eligible to Google. 
Check Out: 15 Best Business Management Software