How to Update Purchase Key with Bdtask Software Installer?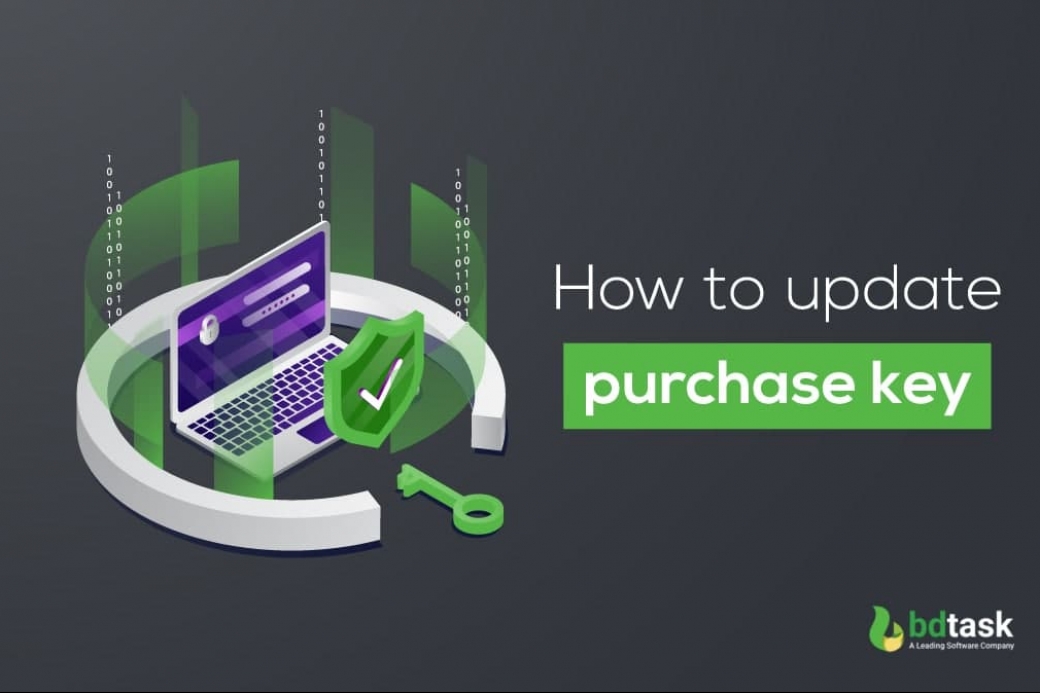 When you purchase the Bdtask script from Codecanyon, you will get it along with a purchase key and product key. The purchase key is used for installation and as proof of your purchase.
Here Bdtask purchase key is for a single installation. That means you can only install it once. Now, what happens when you want to install twice on the same domain or on a different domain?
So this time, you have to update your purchase key from the system. Otherwise, you will get the purchase key already used message. Now how can you update the bdtask purchase key?
Here we will provide you step by step process of updating the purchase key:
First, go to your installation URL. Now provide Envato user ID and Purchase key there. And then click next.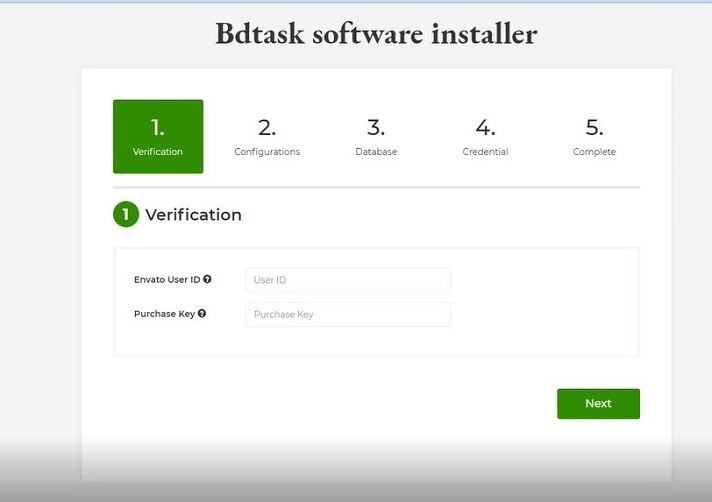 After clicking next, you will see a message purchase key is already used. This means you have installed the script once. Now at the top, you will see another option name update purchase key, and click the option.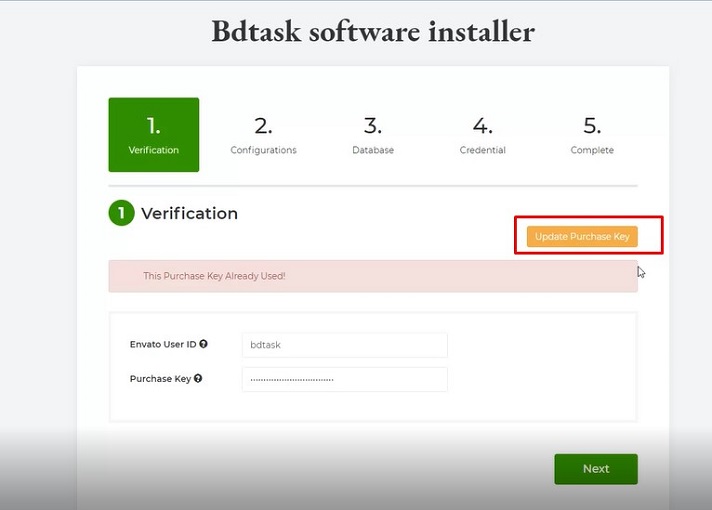 You will find three option here:
License key: The license key will be your purchase key
Existing domain: The existing domain will be which domain you have already installed the script.
Market place: This is not a mandatory field. You can select anyone.
After fill-up, the options click the update purchase key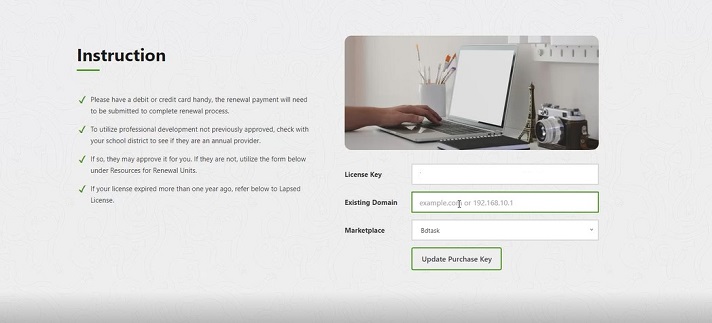 Now after clicking the update purchase key, you will get a message like" Your purchase key is already used in this domain(the domain where you have installed it before). Please remove the application from this domain and try". So you need to remove the script from the server where you placed your script. You have to remove all of your files. Please check the screenshot below for a better understanding: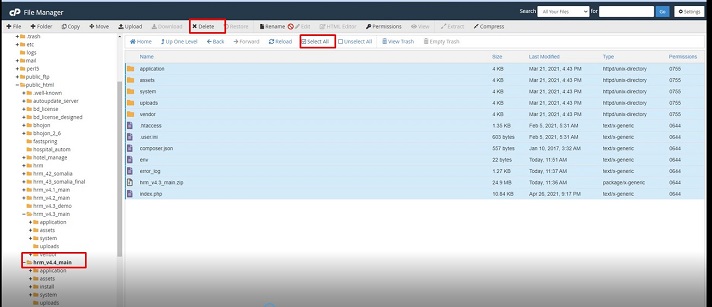 After deleting the files back to your update URL and refresh the URL. Then you will get a message like "purchase key updated successfully and now you can use it"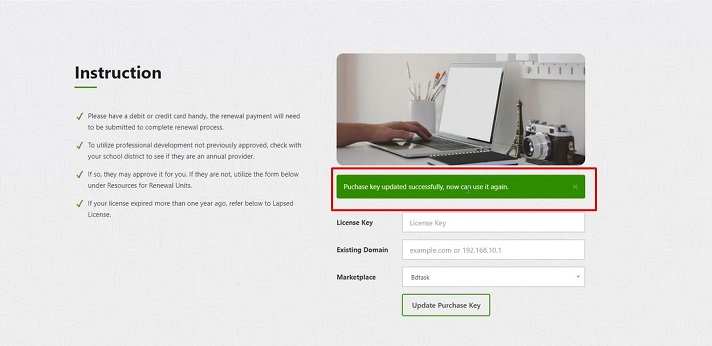 Final step: Back to the installation URL again and refresh it. Now you can easily pass step 1 without having any message.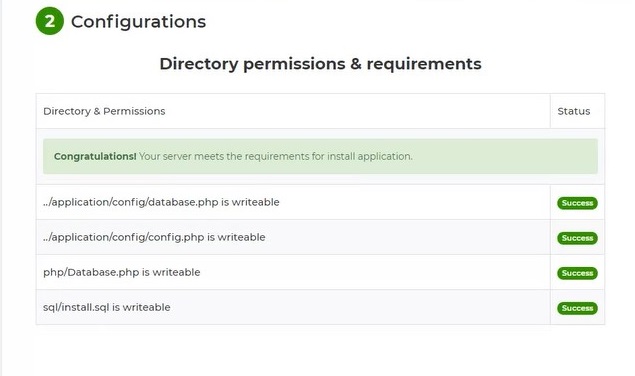 So, this way you can easily update your purchase key and reinstall the system in the same domain or in a different one.
You can also follow our video tutorial here:
Read More: