Attract Customers by Unique Restaurant Promotion Ideas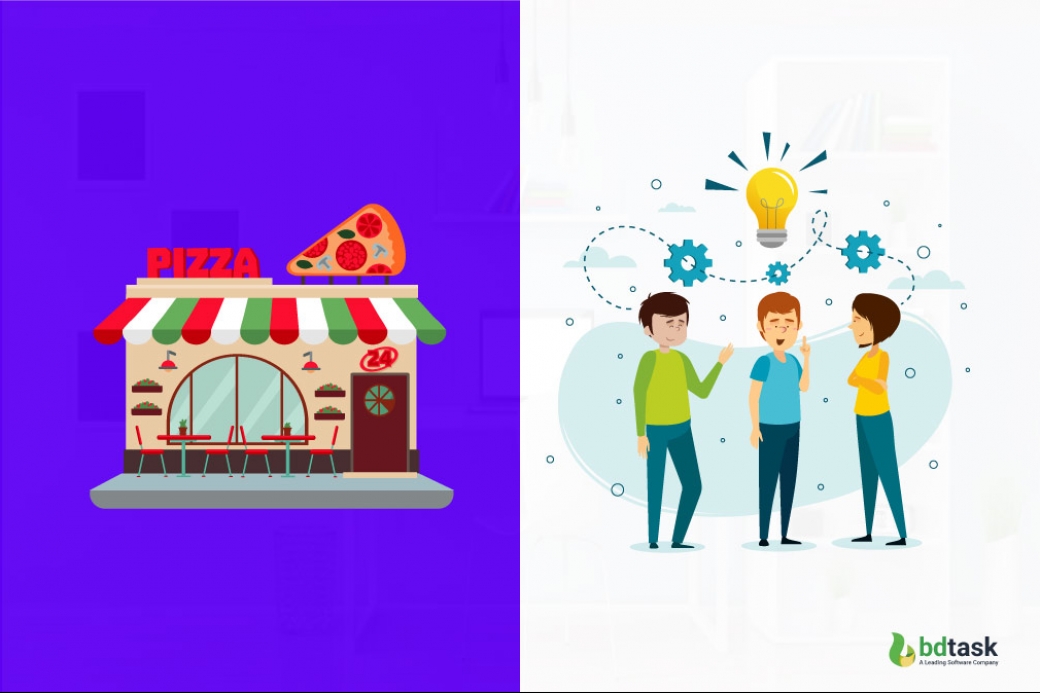 Nowadays, planning a business plan is as much as important as planning a proper marketing plan. Hence it is equally as important to maintain the quality of the food and beverage in a restaurant. Unique restaurant promotion ideas help to make a separate identity or spread appropriate brand awareness to the target customer. Otherwise, all the effort and hard work you have put into building a restaurant will go in vain. 
Planning the best marketing plan may take time and money. But the result you may get will probably reach you the profitable destination anyone dreamt of whenever they think of starting a business. Here are some exciting, creative, fun, and unique restaurant promotion ideas that a restaurant owner may apply to create a craze within a short period.
People always try to seek something exciting or unique in this modern era, unlike some general and prominent advertising. Video content works as the fastest way to spread attraction through audio, video, and emotional, psychological processes.
Indeed, video marketing is considered to be the most compelling way of marketing. Most people think it now the most effective way to reach their target customers. Video marketing can easily engage with the customer at an unprecedented level and stimulate interaction with the leads. Nowadays, the young generation gives equal importance to the interior as much as to food quality. 
Through using video, a restaurant owner can advertise its full interior to the customers. The restaurant owner can decorate a selected side or full restaurant aesthetically. As a result, encouraging the public to visit the restaurant or book for a party.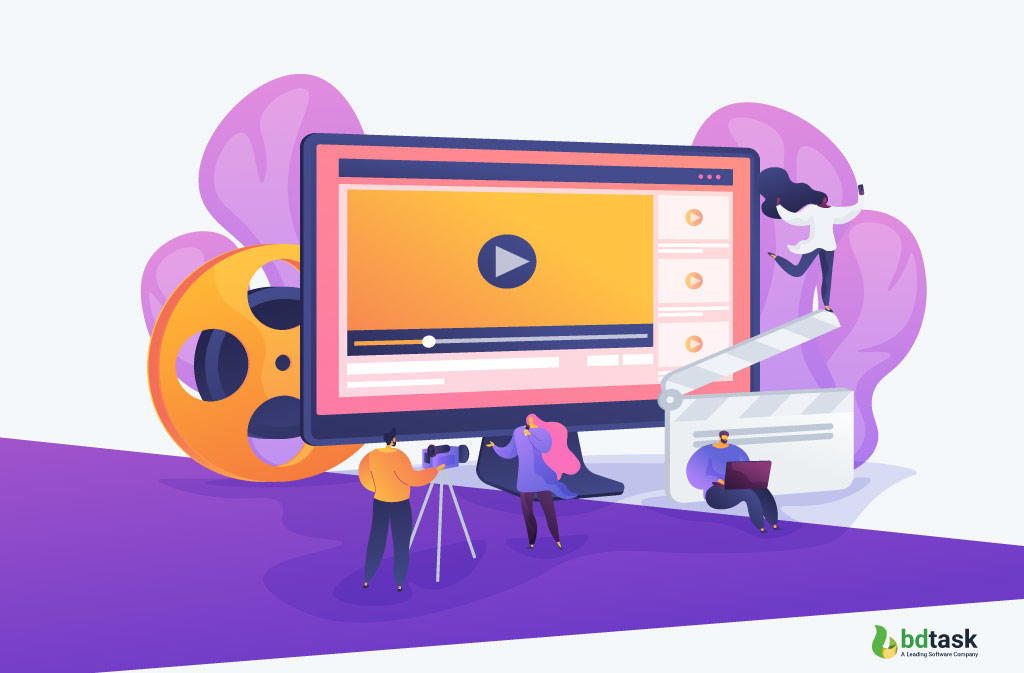 3D video marketing
Glimpses of the cooking process in 3rd-dimensional visualization will attract the customer. Customers will be fascinated by the cooking process, the way of presenting the food on the plate. The 3D visualization video forced any customer tongue watery.
Reference: Food Real | cooking process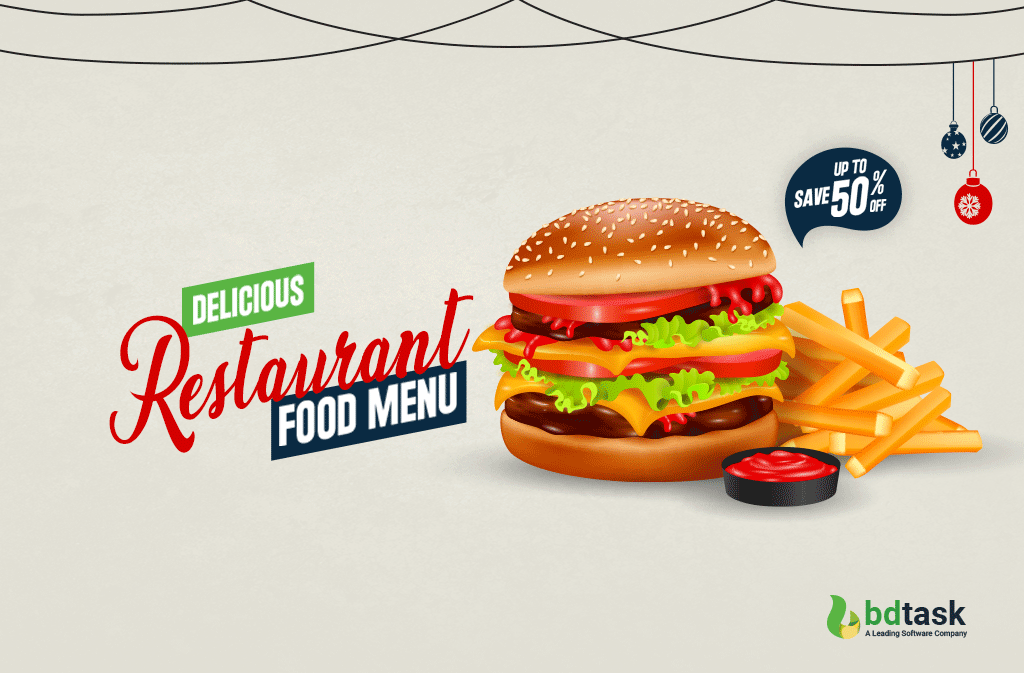 GIF marketing  
Through GIF video, you can show a short and cool glimpse of the restaurant's attire. These videos can also be shared and promoted through different social media. For instance, Facebook, Instagram, Pinterest, and also may share in some dedicated food blog page, etc.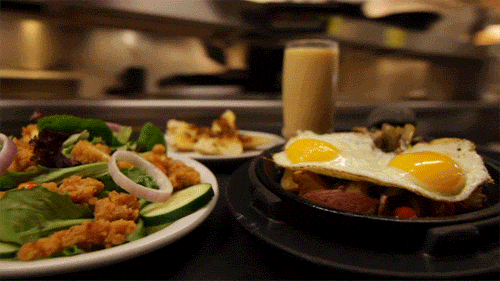 Photo Courtesy: Local Guides Connect | Source
You can also make a slow-motion gif video of the popular dessert. This desert gif will process a strange cognitive reaction in visitors' psychology. Therefore many desert lovers may only visit just for this unique kind of desert. 
These short videos can also share on many different social media platforms to create a buzz among the young generation. For instance, Facebook, Instagram, Linkedin, and many more desert lover blog pages.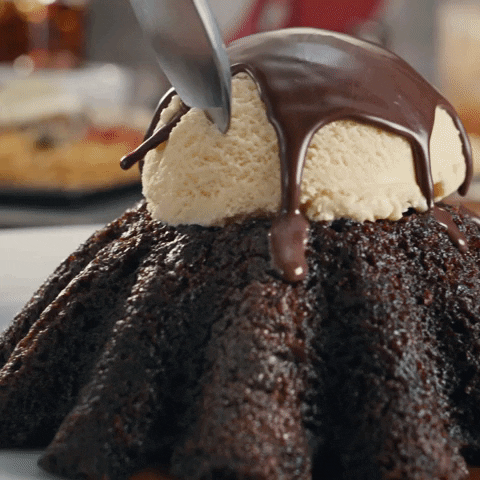 Photo Courtesy: Giphy
Restaurant or cafe owners can also develop some exciting promotional tools such as free drink or dessert coupon facilities. Participants can collect these coupons through many contests posted on Facebook or Instagram. Where customers can participate in the game and win the voucher. Or can win the competition by tagging their friend. And only the first ten lucky people will win the competition along with their tagged friends. This promotion message, therefore, helps to generate a huge lead.
Buy one get one offer and combo offer. 
The most common promotional strategy used by any restaurant owners. When they want to boost their sales within a short period. This strategy is usually used to create excitement among people. That they can complete their lunch with a full stomach at a low price and have the opportunity to share lunch with you plus one with the price of one dish. 
Specific bank cardholder allotted discount.
This cool promotional strategy not only encourages customers to engage with the bank. But also creates a chance to enjoy a meal in an expensive restaurant at half price. This creative promotional idea works as "it kills two birds with one stone". 
Restaurant partnership with any clothing brand
Some particular famous clothing brands use this strategy to create a unique engagement with the customer. Therefore works like whenever a customer buys any clothes from a specific brand and after payment. At the end of a payment slip, carry a voucher for a free drink or a free cookie from a specific restaurant. " Congratulations; you treat yourself as a free drink."
Everyone likes having free food. And this is a chance that all restaurant or cafe or bar owners took. Therefore create a contest like a giveaway contest. The restaurant owner can do some secret promotional tricks just by pretending to be customers. They can create a fake account, post some interesting reviews, create a buzz, or send some items to their close friends or relatives. And ask them to post some thoughts or reviews on different social media by pretending to be a regular customer. 
And after creating enough buzz and creating a dilemma. That "how is everyone getting free food except me?". These strategies start working and process every week. The restaurant owners contacted their most loyal customers and asked for their favorite items on the menu. 
Eventually, send their favorite item to their address and ask to review different food blog review pages. Or post it as a "story" on various social media. 
Another strategy that a restaurant can apply to create the buzz. On their Facebook page, they can post a status " tag your friend, and your friend will get a surprise with a free meal." Every week ten people will get the chance to win this fantastic opportunity.
When you get free food, it will automatically increase its taste because it's free. But the secret thing is, free food does not carry any extra flavor, but it is all about the customer's psychology. 
Therefore many restaurant owners can utilize this opportunity and create this kind of free taste and give us the review offers. These offers can be used with both new restaurants or any existing restaurant. This offers works like when there is a new launch of a restaurant. People will go to that restaurant, and after tasting the food, they will provide an insightful view or provide suggestions for improvisation.
Using different media, they can do an open invitation to taste all their food at zero cost. These promotional tools not only promote their restaurant in a unique way but also gather many insights about their food. 
The existing restaurant can use these promotional tools to launch their new item to their new or existing customers.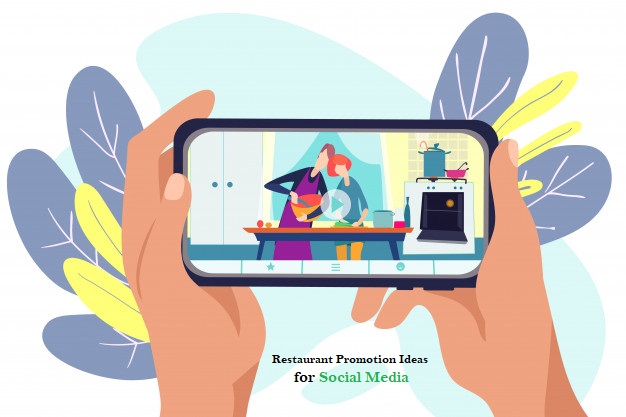 Social Media Marketing
The social media platform is the most acceptable way to promote your restaurant and attract the customer's eyesight. Through this platform, a restaurant can promote theirs by using many tactics. Therefore creating a separate Facebook or Instagram profile is very important. 
The restaurant owner can share their logo as a profile photo, add their biography, contact number, and location linked with google map. Hence, anyone who searched for the nearest or any specific keyword related to that cafe or restaurant over google Maps. That restaurant or cafe will appear as a suggestion on the visitor screen. 
Search Engine Marketing
Search Engine Marketing is one of the best marketing cause who needs restaurants or cafes; they only find your website or application when searching. PPC is more popular for Google SERP & Google Playstore. 
Creative Display Ads are almost the same as doing social media marketing. It is cost-effective and quickly accelerates brand awareness. 
Take a look at The Best Restaurant POS System 
Google My Business, Bing business page is the best way to reach local people. Organic and paid both will help you to attract people. 
There are many sites, such as Yelp, Open table, Zagat, and Zomato. Here people share their insights and experience with restaurants' food, also the ambient and the service quality. Besides, they can also share their stories, price, service they experienced, and the food quality and suggest others' preferences. These review blogs contain both positive and negative reviews. And this management team is skillfully handling those negative thoughts and transferring it into a profitable manner.
Restaurant owners can hire or send an invitation to visit, taste, and make a blog on their restaurant. People will get to know about their restaurant and, at the same time, attract their viewers and transfer into customers.   
Another tricky way to promote the brand. When the restaurant management posts a circular for wanting employees for a specific position on different media. This post appears on the screen, which not only attracts the people searching for the job but also spreads brand awareness about the brand. This job searching circular can be posted to different media such as Linkedin, Facebook. And when these posts frequently appear every day on the users' screen. Ultimately, irritation and psychologically forced users to visit the restaurant.
A restaurant is where a person can eat, gossip, and spend quality time with loved ones. Therefore, it is crucial to offer a very cozy environment to hold up the customers.
Providing wifi facilities, comfortable ambiance, multi plugin facilities system will enhance the environment of a restaurant. Hence students can study, or office colleagues can do their business meetings.
Whenever there are sports, cultural programs, or university competition, this educational organization invites some small or big restaurants to serve their students' selected items. 
The restaurant can set a small stall at different colleges or universities. This promotional strategy increases the popularity among young people. Through participating in these fairs, restaurant owners get the opportunity to demonstrate the menu to vast people. 
And also have the opportunity to introduce the taste of their foods. Therefore creates a massive opportunity for those leads may also visit the restaurant too. 
Learn more about Top Restaurant Software 
Every year a big industry arranges a huge food festival. Where small, medium, and large every kind of fusion restaurant. Here the restaurant exhibits its best dish and also offers to sell. This kind of food festival helps many small or unpopular restaurants to gain popularity within a short time. Boost up the sale.
A restaurant owner can sponsor many cooking-related shows, and the winner of the contestant will get the chance to get training from the head chef for one year. Besides, this sponsorship will bring vast visibility among many people. This strategy can make any restaurant popular overnight.
A restaurant owner can hire some popular social media influencers to promote their brand and exotic item. Therefore it may raise the sale and also can expand the customer base.
For instance, while visiting, if any customer press likes, write exciting comments, google map check-in of the restaurant's Facebook page. In return, customers will get a 10% discount on the total bill. Therefore it helps to increase visibility among that customer's Facebook friends.
Restaurants may fix some specific period, where they can give the facilities of, whatever a customer orders, customers will get the most popular drink free with their meal. The best time for this free drink service is 4 pm to 6 pm. 
Or 
Another exciting offer the restaurant can offer for the desert lover is to get the chef's special dessert. The best time a restaurant can choose for free dessert service is 7 pm to 9 pm. 
As the years' pass, many different marketing strategies and tact tricks are improvising and inventing. Whenever and whatever a business is, having a promotion plan is much needed. Without a creative marketing plan, a business plan cannot be completed. Creative and unique promotional ideas help to generate a need, wants, and demand among the people about that product.
People are now always seeking and trying to invent uniquely and twisted different promotional strategies. Which will immediately grab the customers' minds. The above article has had an analysis of every kind of unique restaurant promotion ideas, which can easily be implemented and may be applied to any kind of restaurant, food, and beverage business. 
Would you like to read?: A Complete Guide of Restaurant POS System