Zomato Partner Registration Process: Get More Customers & Enhance Revenue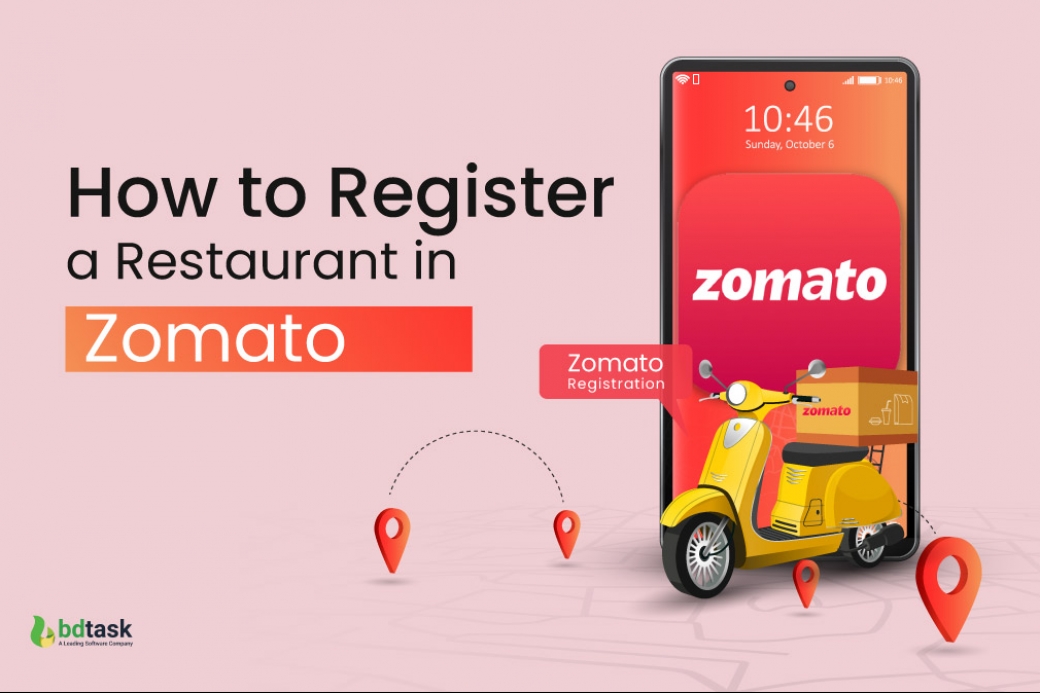 Restaurant services have changed dramatically. The online delivery system grabs the attention of the consumers. Zomato is one of the most popular platforms for online ordering and delivery systems. Let's explore how to register a restaurant in Zomato.
The consumers of the foodservice business have a variety of tastes. In this regard, they look for a big platform where they will get a huge collection of food items. Here we will learn how to register in Zomato.
Zomato is an online platform where a number of renowned restaurants are listed so that the customers can get a lot of options while ordering food online.
"Maybe you are conducting your restaurant business traditionally or manually. In this case, you lose the online customers as well as online orders. At the end of the day, you can't enhance the sales percentage."
The online food delivery system can help you to overcome the scenario as you will get more customers and more sales.
Zomato is a platform-to-consumer delivery solution. It's also known as UrbanSpoon. Zomato offers time-worthy and convenient services to the restaurant business. Besides, the customers get satisfied with satisfactory services.
When customers use Zomato to order food, they can see the food review directly. So they can easily evaluate the customer experience with a particular food item.
Zomato was founded in 2008 and is headquartered in India. It is one of the best and most well-known online food delivery platforms.
Zomato conducts its business operation across 24 countries. The younger generation uses this modern foodservice system mostly.
Modern technology changes the direction based on the requirements of the customers. The restaurant business is a promising sector but it's a sensitive business. You have to focus on the demands of the customers significantly.
Nowadays the online food ordering system and online food delivery system are increasing considerably. At this moment, if you run your business by following the traditional process, you will lag behind.
To get more customers, increase the revenue and compete with the rivals, the online food service plays an essential role. The digitalization of your foodservice business ensures your business profitability and sustainability.
Almost 90% of the young generation use smartphones at present. If you want to keep pace with the present world, you must adopt modern technology. In this case, it is needed to know how to tie up with Zomato.
Most of the customers prefer to place an order online at present. So it's high time to get advanced and modernize your food services. And you should know how to register a restaurant in Zomato.
Relevant article: How to Register a Restaurant in Foodpanda
When you list down your restaurant in Zomato, you will get a lot of facilities while running your restaurant business. Let's look at the advantages and the long-term benefits of being a partner of Zomato.
Zomato increases revenue by 60% and you will get a satisfactory number of customers. It increases your customers 10x.
The restaurant which provides different items of food always tries to cover a large area. Because the behavior of taking food greatly varies from locality to locality and culture to culture.
In this case, Zomato can be the best platform for that type of restaurant to reach a desired level of customers. Okay, take a look at the pros of Zomato registration and then we learn how to register a restaurant in Zomato.
Get Promoted the Restaurant
Marketing the restaurant is essential. Zomato helps the restaurant owners to market the restaurant properly. Sometimes the user of the Zomato app browses it only for looking at the menu items.
The users also see the review of the food items and decide which restaurant's food will be better based on the customer experience.
Moreover, the customers or the users always suggest to their friends and family about the food experience of a particular restaurant. In this regard, your brand awareness will increase.
Enhance User Experience
Quality food always gives you priority to get the customers' attraction. But only the quality food can't assure your return. In this case, you will have to focus on the other things.
The convenient service is one of the important factors to enhance the user experience. When the customers can place an order sitting at home and the delivery man will deliver the order within a specific time, the customers feel more comfortable.
Get More Active Customers
Zomato is an online-based foodservice platform so you will never lose your online customers. Zomato ensures the customers get the food at the right time.
Besides, the traditional restaurant business owner gets only the offline customers. They lose the online customers which are huge.
Zomato helps you to have online customers and you will get more active customers. As your number of consumers grows, your sales percentage will increase.
Higher Customer Retention Rate
When you make sure to provide the proper service to the customers, you will get satisfied customers. As your customers are satisfied, the customers will take your services again and again.
As a result, the customer retention rate will be higher. A higher customer retention rate is always a positive sign for restaurant business owners.
If you consider the present market, the number of restaurants is increasing day by day. In this regard, you need to ensure customer retention. Zomato directly helps restaurant business owners to enhance customer retention.
Ensure Your ROI
The restaurant business owners most of the time face a common challenge. It's the maximization of the return on investment. Are you facing this problem too?
Zomato's online ordering system helps restaurant managers to maximize the ROI. When you can see the increasing number of online orders, your restaurant supply chain will run smoothly and effectively.
Save your Time & Costs
You can save time and costs by using the online ordering system. Zomato offers a website and app which helps the customers to choose the right food item from a particular restaurant.
In this case, your customers will place an order from anywhere and anytime. Zomato provides the delivery man to receive the order from your restaurant and within the given time, the customer will get the orders.
This process helps both the customers and the restaurant owners. The restaurant owner doesn't need to wait for the physical guests all day long.
They can even shut down the sitting services based on the situation but continue the food services through the Zomato online food delivery system. It's essential to know how to register a restaurant in Zomato.
The legal documents are required to register your restaurant on Zomato. At the very initial stage, you have obtained the licenses required to open a restaurant in India.
During the verification process, you will require some documents. For the documents that help you to be the partner of Zomato, you have to obtain those papers both hard copy and soft copy.
Before going to the step-by-step guideline on how to register a restaurant in Zomato, we should have the knowledge documents required for Zomato registration.
Basic Identification Proof
At first, you have to collect a copy of your identity provided by the government of your country. Besides, you will require the photograph, address proof, contact information.
Restaurant Licenses
Wherever your business is, you have to get permitted and licensed to run your business through your government authority. In this case, you may require different types of licenses based on your restaurant type and your locality.
The license of your business is essential to get registered in Zomato. Suppose you are conducting your business in India. In this case, you must need the FSSAI license, Shop establishment license, PAN card, trade license, and GST registration number.
Bank Account Details
The last 6 to 12 months' bank transfer history will be required. Besides, the information of your accounts and all transaction history will be verified. Bank account information is required in Zomato registration for restaurants.
Restaurant Invoice
The invoice of your restaurant including the payment invoice will be required to prove your business existence and operation. Besides, the documents of other invoices need to be verified before registering in Zomato.
Restaurant Food Menu
At first, you have to submit the food items that you are going to serve the customers. The list of your food menu with the price is essential to submit while registering with Zomato.
A picture of your food items and the updated food menu should be provided. Besides, if you add a new food item, you should update the food menu list properly.
Kitchen and Restaurant Photograph
You may require the images or copy of the kitchen room, and restaurant. So you have to get ready if requires.
However, the required documents or paperwork can differ according to your region. But the above-mentioned documents are highly recommended. While verifying your restaurant business or your personal info, you must require these legal documents.
Now you are going to have a complete idea of how to register a restaurant in Zomato and how to start a business with Zomato.
Relevant article: Why Online Food Ordering System is Required For Restaurants
The Zomato restaurant registration process is simple. You have to follow some steps to complete your registration.
How to Register Your Food Business with Zomato in the USA or How to Register Your Food Business with Zomato in India? Wherever you are running your business, the process of how to register a restaurant in Zomato is the same for all.
In this part of this article, how to register your business with Zomato will be explored.
Here is the Zomato partner registration process. Let's look at the below steps on how to register a restaurant in Zomato.
Step 1: Open a Zomato Account
At first, visit the official site of Zomato.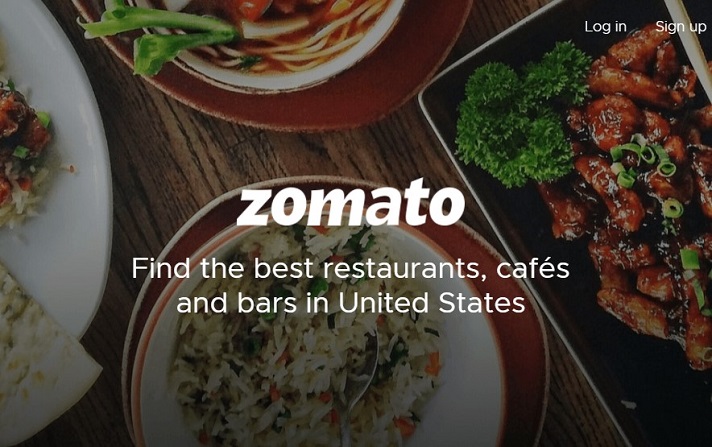 Scroll down the page and you will see the country list and you can select your country from here.
Click the Sign-Up button. You will get the button at the top right corner of the home page.

A new window will appear and the sign-up form will suggest two ways to create your account. You can sign up by Gmail or you can create a new account with your desired name and Gmail.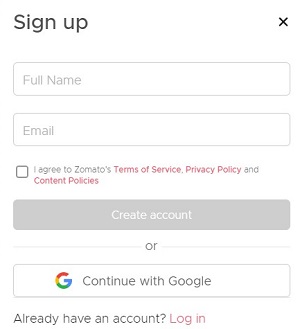 After clicking the Continue with Google button, you will get a new window.
Now complete the log-in process by entering your mail address and password. Then you will redirect the homepage of the Zomato official website. And it will show your profile at the top right side corner.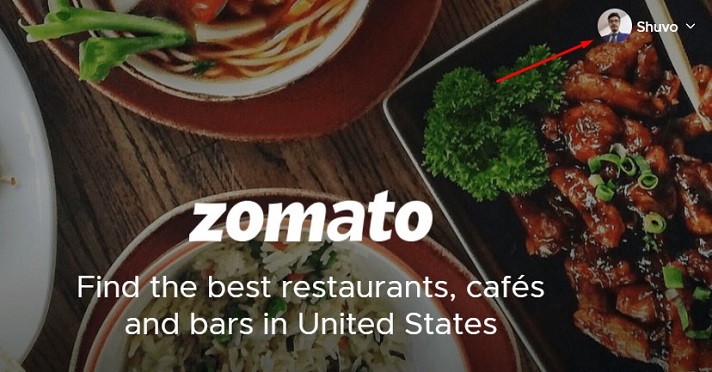 Now you are done. You have created an account on Zomato. Although it's the first step and more steps are left, opening an account on Zomato is important for how to register a restaurant in Zomato.
Relevant article: How Can You Manage Your Restaurant Ordering System with a Single Platform?
Step 2: Add Your Restaurant in Zomato
It's the second step of how to register a restaurant in Zomato. At the bottom of the home page of Zomato, you will find the option Add Restaurant. After entering the home page if you scroll down, you will get it.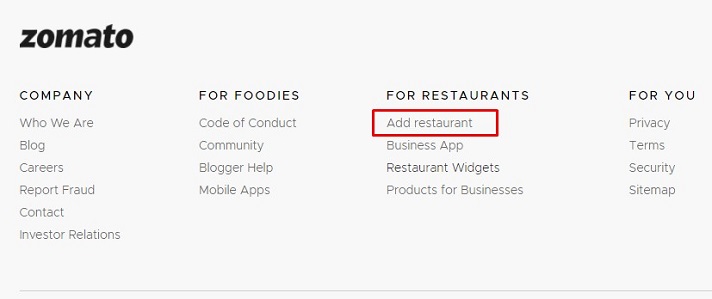 Click the Add Restaurant button, you will see a new page. Here you will see the Register Your Restaurant option.
Click on the Register Your Restaurant button.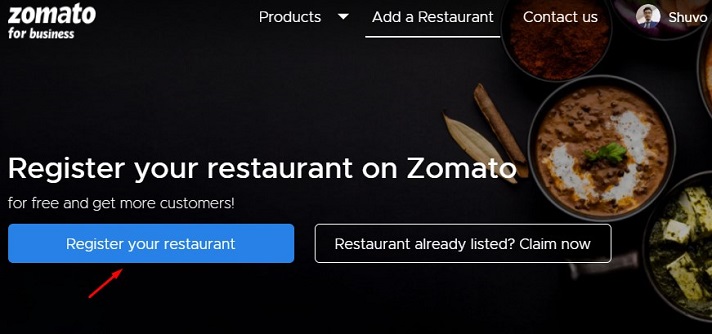 Step 3: Create Your Restaurant Page
Here you have to include outlet information. Among the steps of how to register a restaurant in Zomato, creating your restaurant page is more sensitive.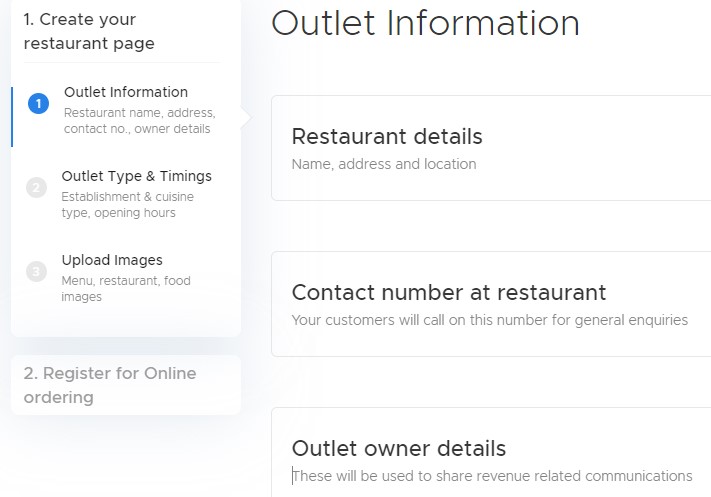 You have to add all information about your restaurant correctly.
Restaurant details
Restaurant name

Address of the restaurant

City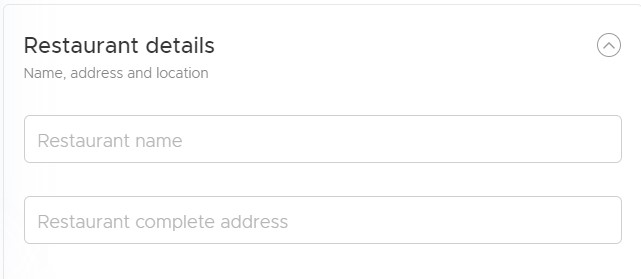 Restaurant contact number
Restaurant official mail address

The exact location of the restaurant

Website of the restaurant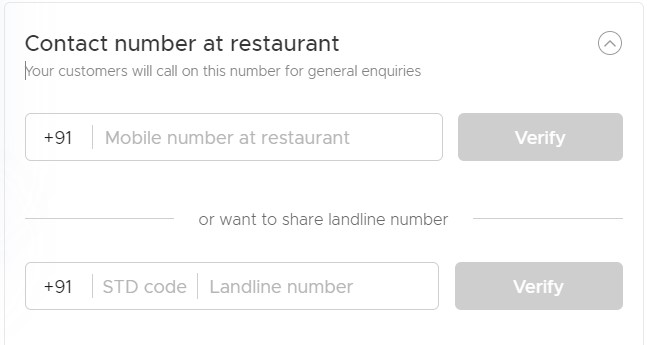 Outlet owner details
Owner's name

Contact no. of owner

Owner's email address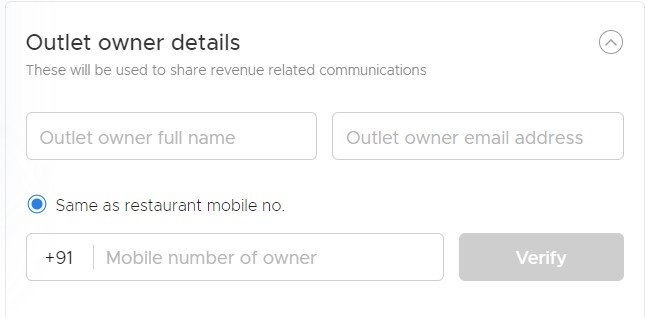 Step 4: Add Restaurant Type
In this step of how to register a restaurant in Zomato, now we will see how to add your restaurant type and other information.
After completing the above-required information, now you have to click the next button. Here you will provide information like
Type of restaurant
Breakfast

Lunch and dinner

Nightlife

Cafe

Seating

Mode of payment
Cuisine type
Alcoholic or nonalcoholic

Vegetables or non-vegetables
Opening and closing time of the restaurant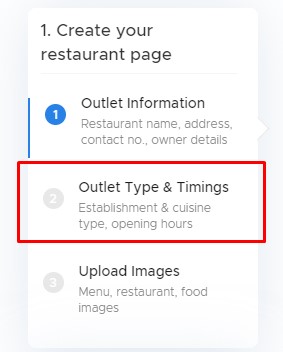 Step 5: Upload Required Photographs
After finishing the form, you have to click on the Next button. Now you have to add some images.
Your restaurant pictures

Dishes images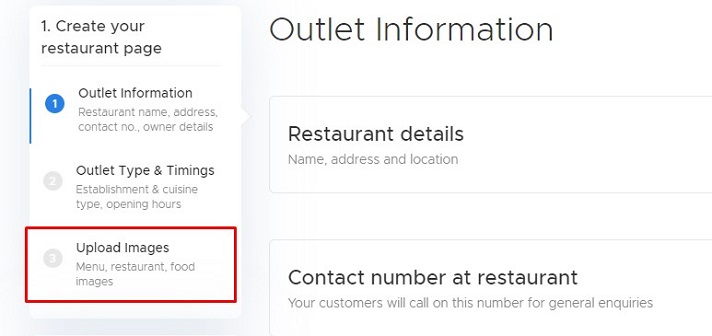 Step 6: Get Listed on Zomato
After completing all the above steps, now you are done. While completing the required information, you must face the verification process like your contact number, restaurant contact no, address of your outlet, etc.
After evaluating all the steps and verification processes, finally, you will add your restaurant on
Zomato. Congratulations, your restaurant is live.
However, you may assume, you will require several documents and legal papers to get registered on Zomato. But it's all about your security. Now you have a better idea of how to register a restaurant in Zomato. The Zomato registration process is simple.
Relevant article:5 Easiest Steps to Create a Dynamic Restaurant Website & App
The working procedure of Zomato is elementary. The above part explored the essential steps of how to register a restaurant in Zomato. Let's take a look at how Zomato works.
Measure 1: List Down Your Restaurant on Zomato
At first, you have to add your restaurant on Zomato with essential and required information about you and your restaurant. After the verification process, get live on Zomato.
Measure 2: Get Registered for Online Ordering System
If you want to get more customers, registering the online ordering system is essential. It helps you to get more orders and you can deliver the ordered items to the customers.
Measure 3: Receive Orders and Deliver them to the Customers
When you successfully register for the online ordering system of Zomato, you can get online orders and serve more active customers through Zomato online ordering platform. Deliver the food to the customers.
Zomato is a well-known online ordering and delivery platform, especially in the USA and India. When you are going to adopt something for your business, you have to consider both positive and negative sides.
If you find the adopted thing is powerful but mostly disadvantageous for your business growth, you have to think once again.
Well, you have got an idea of how to register a restaurant in Zomato and it's time to go ahead. But you should consider some factors.
In this case, Zomato provides you the best option to modernize your restaurant business. On the other hand, what are the cons of Zomato that can negatively affect your business development?
Let's explore it.
Promotion Your Restaurant but with Limitation
Zomato helps the restaurant business owners to market the restaurant. But there is a limitation. You can't run your promotional campaign as per your requirement. Besides, Zomato has some terms and conditions to market your food services.
In this regard, you can't see the result of marketing your restaurant as per your expectation.
Highly Costs
When you are focusing on getting more customers and sales, you have to pay a considerable amount of commission fee per order or delivery.
The costs of continuing with Zomato can negatively affect your normal operational activities. As your costs increase, it decreases your potentiality to introduce a new item or expand your business.
The commission fee of Zomato per delivery is 17% to 30% which is really considerable.
Negatively Impact on Your Profit Margin
When your costs are high, it impacts your return. So you may have more customers and more sales but you have to count a considerable amount of commission costs.
As a result, at the end of the day, you will not get the desired output.
Dependent on Third Party
Zomato is a third-party platform that can help you to expand your marketplace. But your dependency will increase when you are in it.
It's not a good sign for any business owner to depend on a third party for revenue.
At present, modern technology not only makes our lifestyle easier but also helps the business sector to save time and costs.
As a result, the entrepreneurs can start with a minimum investment and can grow the business in the long run.
Okay, what can be the best alternative to Zomato?
As your main focus is customers and the satisfaction of customers, you have to provide more convenient services to your customers.
But how can you save your time and costs as well as satisfy the customers?
The modern restaurant management software is the best and all-in-one solution for your business. Now you don't have to depend on any third party to enlarge your business and expand your marketplace.
Besides, you can spend a minimum budget at first and get a dynamic restaurant website for your restaurant and mobile applications for both Android and iOS.
In this case, you can control your own system as well as your entire business operation through a single system. You can have this automation system through a one-time payment.
Moreover, a restaurant management system offers you a lot of features. The functions of every module of the restaurant management software are noteworthy and efficient to organize, control, manage and monitor your all business operations.
Let's have a Look at the Key Features of RMS
A responsive and attractive website

A dashboard to view your restaurant at a glance

Online order management

Restaurant POS system

Customers management system

Supply chain management

Accounts management

Both online and offline orders

Online delivery management

Employee management

CRM system

QR code scanner

Role permission system

Multiple payment methods

Feedback management

Mobile app integration system etc.
So it's high time to decide on your restaurant business future. You can save your time and costs and ensure the return of investment for sure.
In addition to this, when you can save your additional costs and enhance the productivity of the employees, it will be easier to obtain the return.
Integrate the best restaurant management software and reduce your additional costs. As a result, you can ensure your sustainability and profitability.
Moreover, it helps you to get your restaurant visible. And you can oversee your restaurant business operation from anywhere and anytime.
Besides, a restaurant management system enhances your business strengths to compete with your rivals.
How to start a business with Zomato is now clear to you and you have got the step-by-step process on how to register a restaurant in Zomato.
Besides, this article discusses the pros and cons of being a partner with Zomato and you are also provided the guidelines to find out the best alternative of Zomato.
However, it doesn't matter what is the best, the fact is, which suits your restaurant and your goal. So consider your business first before taking the next step.
Read More: