Why Do Restaurants Fail And How Can You Overcome The Challenges? People always start a business with dreams and expectations. The restaurant business is no different. But statistics in 2005 from Ohio State University claim that 60% of restaurants fail in the first year after starting and 80% leave within five years. It's shocking, right??
Now the most common and important question that comes to your mind is, why do restaurants fail? Or why is the failure rate higher than any other business?
That is because restaurant owners are ignoring one or more signs of failing or making all sorts of mistakes. Although these problems are common throughout the country, no one seems to be taking the proper steps to correct them. They always respond when it's too late. There is nothing to do then.
Today, in this blog, we will discuss the most common and top reasons why the restaurant business fails and how you can overcome this extreme situation.
You cannot determine a single cause for the complete failure of your restaurant. There are several reasons behind this. This could be the wrong position with huge rents, poor customer service, poor leadership, lack of promotional strategy, etc. For your better understanding, we will point out the most common and top reasons for Restaurant failure. These are given below:
Wrong Location
Poor management
Not enough capital
Lack of quality food and service
No analysis about competitor
No proper knowledge about accounting
Bad Environment and decoration
Lack of promotional strategy
Poor leadership and lack of experience
Complicated Menu
Failing to adapt Technology
No unique ideas
Low amount of support and resource
Not a good partnership
No repeat customer
These are the most common reasons why restaurants fail. Now looking at these points, you get confused as to how these can play the role of restaurant failure. OK, we will clear up your confusion with detailed explanations and accurate examples. Let's see how these are playing a role in destroying your business.
Wrong location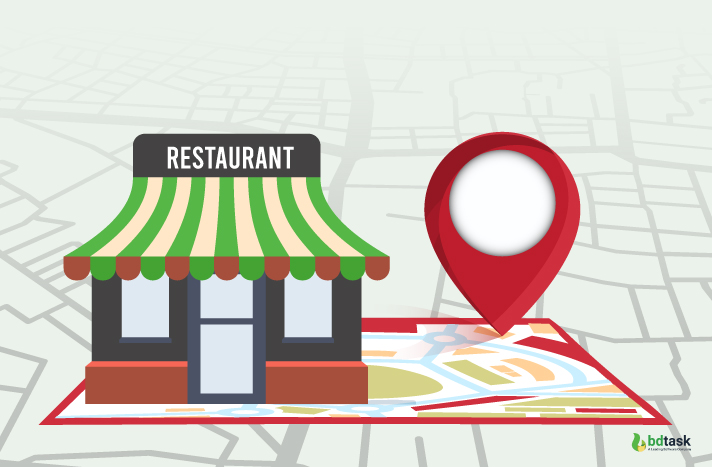 Now, what does ``wrong place `` actually mean? Wrong place or wrong location means the place which is not easily accessible and there is not enough parking space. People usually do not want to go to places where there are not enough vehicles to go or have to walk.
In this case, they always prefer a place which is roadside and where people usually go.
If you want to occupy a local business, yet it is difficult to go to your restaurant on foot, you are going to struggle. Or, if you choose a huge space but can't keep the seats full, you're going to pay a lot of money for utilities but there won't be enough sales to pay the bills.
So in this case, a bad location can be a big factor for your restaurant's failure.
Poor management
Many people enter the restaurant business without any knowledge. But the desire to go to the top of the business. For the inexperienced, people usually think that owning a restaurant is an easy task. But the reality is different. That's why they don't even understand which type of people are suitable for restaurant management tasks.
Management can take your business to the top or bottom position. Maybe you are hiring someone who is highly educated but the truth is that good education cannot always bring a smile to your face.
If they lay off employees, you will constantly fill vacancies and waste resources for recruitment. Poor management will ruin your profits by feeding friends and taking complimentary drinks for themselves.
That's how poor management can destroy a restaurant business easily.
Not enough capital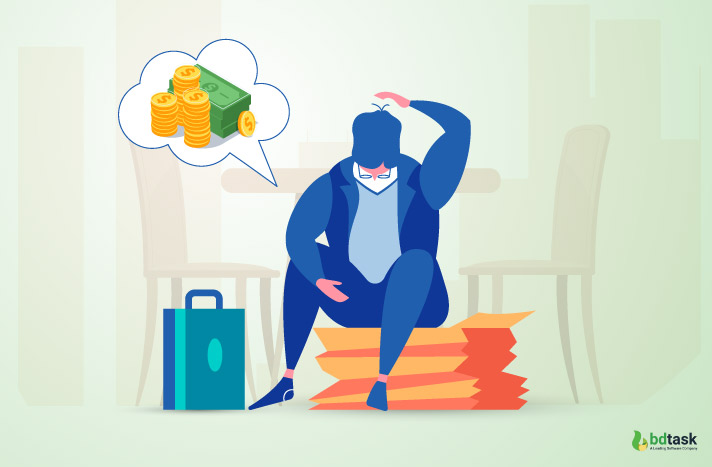 Some people start a restaurant business with minimal capital. They think that when they make a profit, they will develop step by step. But this kind of thinking never works in the restaurant business.
Because in the first place they cannot impress people through their gestures and food. That is why people will not come here next time. They will always try to avoid that place. So you can't make a profit with less capital. And day by day your business will go down.
Lack of quality food and service
If you are going to a restaurant you always choose the best quality food and service. Otherwise, you can eat at home. Right? This is human psychology.
No one wants poor-quality food and services at their own expense. Customers who have had a bad experience at your restaurant will spread the word to everyone they know, including online reviews. Now people can't go to eat anywhere without checking reviews. When they see a bad review they don't go there anymore.
While most of the other problems can be solved in a short time, a bad reputation takes a lot longer to repair. So this is one of the reasons for the failure of the restaurant.
No analysis about competitor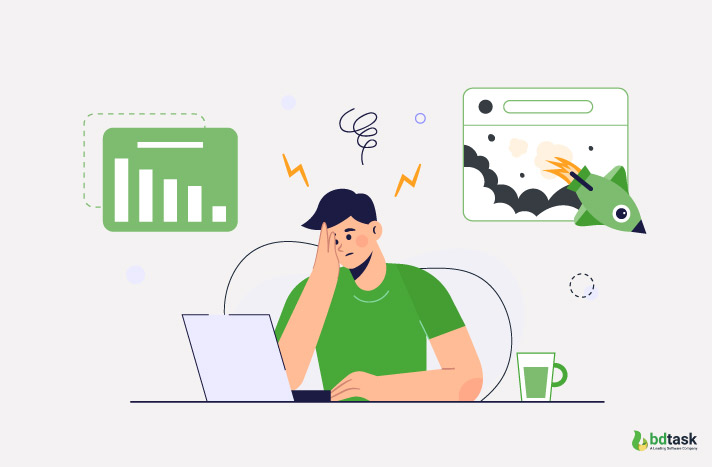 Competitive analysis is very important for any business. It's not just for the restaurant business. Without analyzing the market, you will not be able to find out which foods are popular in the market and which do not seem convenient to people.
You don't even understand what others are offering and what you can offer to attract people in the race to competition. So lack of analysis about competitors can cause a huge loss for your restaurant.
No proper knowledge about accounting
If you are going to start a restaurant business, then you must have good knowledge of accounting. Without it how can you calculate your profit loss ratio?
Restaurants always work on tight margins. You always need to keep a close eye on cash flow. If you do not have enough cash to cover large expenses like food orders and pay-offs, you will have to pay for that. You may have to keep the restaurant off for the day or the customer will come and return without eating. That is how your restaurant Reputation will be lost.
Also, if you can't manage the profit-loss ratio properly, it will be a huge loss for your business. Thus restaurant business fails without any proper accounting knowledge and guidance.
Bad Environment and decoration
Nowadays people always prefer a place with a good and well-decorated environment. YouTubers also make videos of restaurants that are decorated. Many people can watch those videos through social media and they choose the place to go. Now, these kinds of activities are trending on social media.
So in the modern age, it is really difficult to survive in a restaurant business without a good decoration and environment. So, if your environment is noisy and decoration is not good enough then people will not usually go to your place. That's how your restaurant business can fail.
Lack of promotional strategy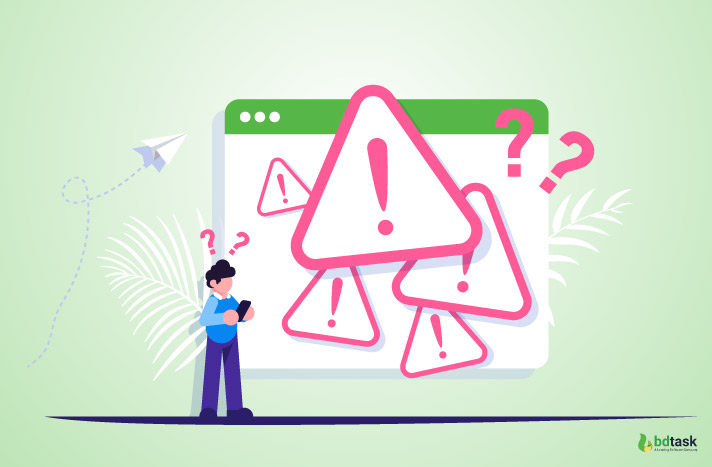 The present is the age of social media. Now people spend most of their time on social media. They check their reviews on social media before they go to a restaurant.
Most of the restaurants have social media pages now. If your restaurant has no page and no promotional advertisement on Facebook, Instagram, Twitter, or youtube then people will not know about your restaurant. Without knowing your restaurant name and menu, how can they even find you?
When you are starting a restaurant business, promotional strategies are mandatory. Otherwise, people will not know about your business. You will only find customers who are near your restaurant. Outsiders will not come. That way not many people will come to your restaurant. When there are only a small number of customers, the restaurant business will collapse at some point.
Poor leadership and lack of experience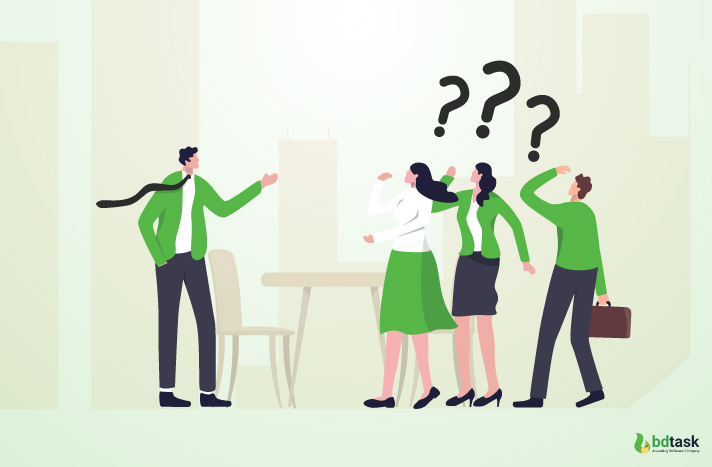 Poor leadership and zero experience can do you a huge loss in your restaurant business. A good leader can lead the team in a very well-organized way. On the other hand, bad leadership can make the difference between teams. They can lead the team in the wrong direction.
Also, experience is very important for any business. If you have zero knowledge about food then the restaurant business is not for you. Gather knowledge and experience first and then you can start a business. Otherwise, it can cause you a big failure.
Complicated Menu
The menu is very important for the restaurant business. When people enter a restaurant they first check the menu. People will be confused about food if your menu is not complex and understandable.
About the menu, you need to research what people like and dislike. If your menu is mostly western food and there are not many local dishes then people will not be attracted by your menu. So without balancing the menu you can not grab more people's attention. Sometimes even people leave the restaurant after seeing the complicated menu.
Failing to adapt Technology
Now, most restaurants are using technology to make their work easier. They are using software to manage all their work nicely. They are even using KOT(Kitchen order ticket) and KDS(Kitchen display system) in their restaurant.
Now if you fail to adapt to those technologies, you will fall behind your competitors. Your order will take longer than others. People always love the place that takes less time to order and serve food. So failing to adapt to technology can cause your restaurant to fail.
No unique ideas
Unique ideas always attract customers. Why would people come here if you provided the same thing as your competitors? They can go to any restaurant. Your restaurant is no different from them.
So if you want to get a good amount of customers then you need to research with unique ideas for unique recipes that can grab people's interest. Otherwise, your restaurant business may be ruined.
Low amount of support and resource
Some people think that I will open a restaurant and manage everything easily. But it's not as easy as you think. You cannot maintain a restaurant with a small amount of support and resources.
For example, if a customer comes, you need a waiter to take the order. Now a waiter is not enough. 5 or 7 customers can come at the same time. So you need more than 5 waiters to take the order. And it's the same for chefs. One chef cannot make all the food. You need 4 or 5 chefs to maintain the kitchen. Otherwise, your work will be inconsistent. People will wait a long time to get their food. And customers particularly don't like long wait times for food.
Thus, low amounts of support and resources are a major cause of restaurant failure.
Not a good partnership
When you start a restaurant business it is really difficult for one person to manage everything. This is why people share partnerships most of the time. This may seem like a great way to bring extra capital to your business.
But it does not always bring good results. There are plenty of ghost stories arising from partnerships - from broken marriages to the disappearance of partners with your bank funds.
The partnership can become a nightmare for you. Your restaurant business may fail badly for your partner. Then not only your relationship will be ruined but also your business and dream.
No repeat customer
Repeat customers like a blessing for your restaurant business. If you can build a loyal fanbase of your restaurant then they will help you to get more customers. They will give positive reviews on your restaurant and encourage more people to come here.
But you can not gain repeat customers with bad food or service or bad environment. So you have to first think about that. Now, most restaurants organize many loyalty programs for their customers. They also offer discounts during the Christmas or Eid festival.
According to a global management consulting firm, You can increase your repeat business by as little as 5%, and then one day it can increase up to 75%. So you can assume how repeat customers can help you to grow your business.
Now if you fail to do this kind of activity then people can go for the first time and they will not repeat the same. If your service and quality is bad then they will not encourage others to come here. They will give negative feedback on your restaurant and share it with others. That's how your restaurant business will make a huge loss.
So if you have no repeat customers then your restaurant will go down for sure.
These are the reasons for your restaurant's complete failure. As a restaurant owner, you can not ignore those factors. You will have to pay a heavy price for it. You have to find out those solutions first before starting a restaurant business.
Knowing the reasons why restaurants fail, you are very concerned about how you will overcome those challenges. Because the restaurant business is your dream. But, you don't need to worry. We will even provide you with the solution in this part with a detailed explanation. If you make wise decisions and keep everything right, you don't have to worry about failure. You will shine for sure. Solution of How you can overcome restaurant business challenges are given below:
Select Your Location Wisely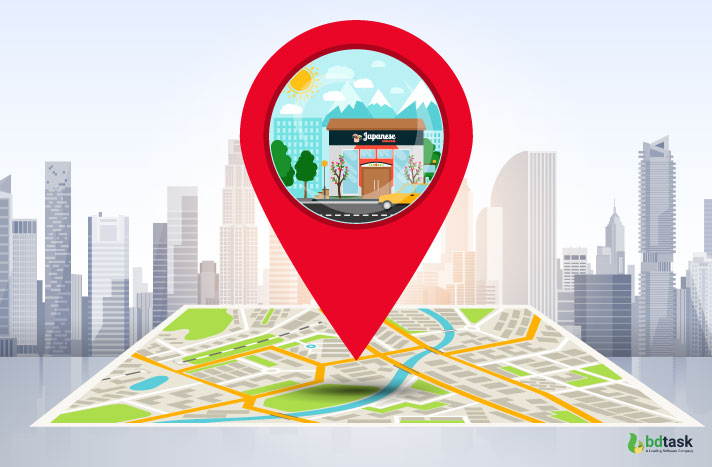 We have already seen how the wrong location can ruin your restaurant business. So you have to choose your restaurant location wisely. Some points on how can you select a location are given below:
Choose a location based on the layout of your restaurant.

The rent for your location will never exceed 10% of your total income. This is one of the main reasons why restaurants fail.

Your location should be close to your target audience.

If a location looks beautiful but there is no competition in the vicinity, don't be tempted, check out why no other restaurant like yours is in such a good place.

Take reviews and references from multiple sources and visit the market a few times for your location to understand the spending habits of the people who come to the market.
If you keep in mind those words, then you can find a perfect place for your restaurant where customers can easily go.
Build a Strong Management Chain
Strong management is very important. What does strong management actually mean? Okay let's see some facts:
Maintain a good relationship with everyone. If the relationship is good then the management will be stronger

Hire someone who has real-life experience in managing a restaurant. Not to see the certificate.

Keep a check on management activities. Don't trust them blindly all of the time.

Take reviews and opinions from other staff about management work.
That's how as a restaurant owner you can make a strong management chain. Also, you can use any Restaurant software to control and view all the management activities.
Start Business With Maximum Capital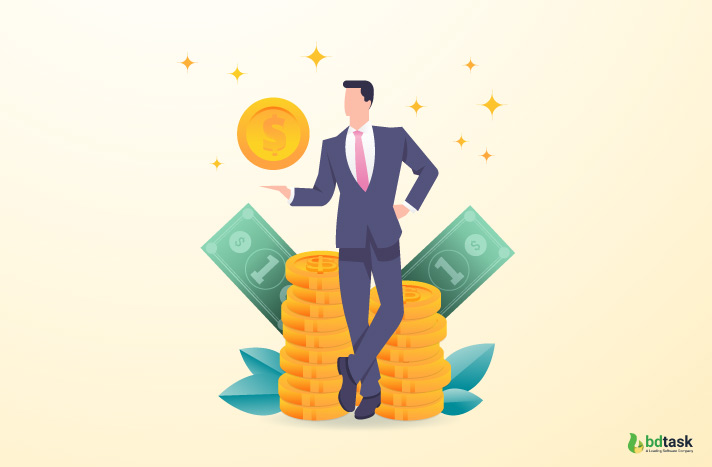 The first impression is very important. If you start a business with minimal capital then your outlook will not be impressive. You will always be in tension with money. It may not bring good results to your restaurant business. So starting a restaurant business with minimal capital is the worst idea.
You can only start a restaurant business if you have enough money to keep everything in order. Otherwise, you will fail miserably. So my advice, in that case, is to make enough money first and then start a business.
No Compromise With Food And Service Quality
People never go to places where low-quality food and services are provided. You don't spend money on low-quality food and services, do you?
So, as a restaurant owner, you need to keep in mind that there is no compromise with the quality of food and service. For that, you can hire someone who can check the quality and taste of the food. In order to provide the best service, you can train your employees on how they can treat customers. If a customer gets angry for any reason, they have to be patient.
When customers will get the best quality food and service, they will give positive reviews about your restaurant. They will encourage others to come here. That's how your restaurant business will grow for sure. You don't have to worry about Restaurant failure then.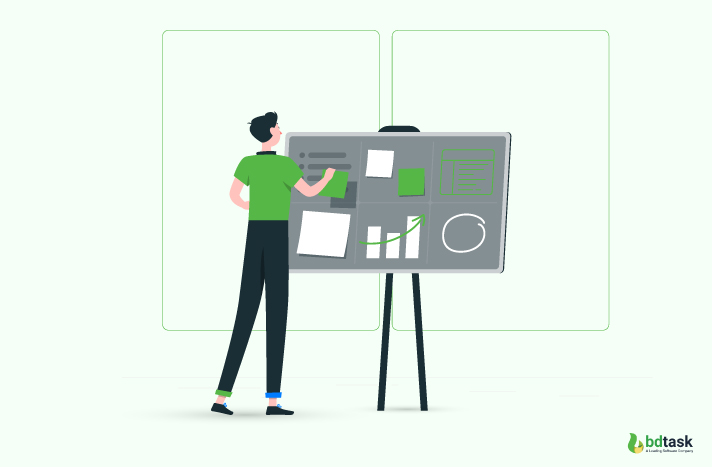 Know The Field And Players
It is important to know about your competitors in the restaurant business. When you find out about others you will understand which recipes are prevalent in the restaurant sector and which recipes people are less interested in. You will also find out which favorite food is missing from other restaurants. Then you can add that food to your menu.
Learn About Accounting
Accounting is the most important part of the restaurant business. You need to check the account section every day to know how much profit you are making.
Most of the time people start a restaurant business without any accounting knowledge. But that's not a good idea. For this reason, at the end of the year, they don't understand why the restaurant business fails? They don't even get the correct account information and even if they do, they can't understand the discrepancies.
So you can first complete any accounting course before starting a restaurant business. Also, you can read account-related books or follow any youtube tutorial. You can even use any restaurant software to visit your account section where all types of accounting will be calculated automatically. It will be easy for you. You can check accounts from anywhere at any time.
Develop Unique Concept
Unique ideas or concepts are always appreciated. What will be the difference between you and them if you offer the same thing as your competitors? What causes people to come to your restaurant then?
So you have to come up with a unique idea that can attract people. It can be on food or your decor or environment. You can serve your food differently from others or you can differentiate your decor ideas from others or you can decorate your restaurant with nature that is eco-friendly. These concepts will help you to increase your restaurant customers.
Take Decor and Environment Seriously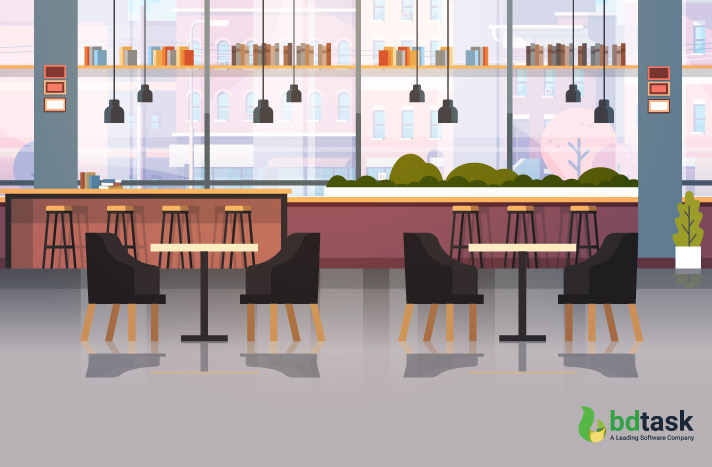 Sometimes restaurant owners think that the quality of food is the key to starting a restaurant. But nowadays it is really different.
Now people are much more active on social media. They go to restaurants to take a lot of pictures to upload on social media. So they are always looking for a place that is well arranged and they can sit there and talk peacefully. So when your restaurant is not well organized you will become less important to most people.
So, you need to make your decor beautiful. You can get ideas from others or you can contact any designer about how you can decorate your restaurant. They will give you many design demos based on your theme and from there you can choose one. Customers will visit your place when the environment and decoration will be interesting. That will also help you to overcome your restaurant failure.
Make A plan On Promotional Strategy
Without promotional strategies, it is really difficult to reach potential customers. First, find out where your target customers are and target them based on location.
You can update your recipe or your restaurant video every day on social media. You can even share the customer's positive feedback on social media. This way people will know more about you.
Build A Strong Team
A strong team plays a big role in the success of a restaurant. So a strong and loyal team leader is very important. You should not always maintain a bossy mood with your staff. Be friendly with your staff and always be nice.
If they make a mistake, don't get angry or misbehave. Just explain to them nicely what they did. If you maintain a good relationship with your employees, they will give their best to succeed.
Focus On Menu Design
It's always best to go for a short and simple menu and show what you serve. It is advisable to design your menu in such a way that you use the same ingredients in different dishes and which are easily available. Having a seasonal menu is also a great idea to attract customers and is also easy to pocket.
It is important to consistently analyze the menu performance of your restaurant. Foods that are expensive and not for sale should be removed. View your menu performance reports to analyze which menu items are not contributing to sales and remove them from the menu. This will help you get a slim menu that sells more than what customers like.
Start Working With New Technology
Now, most restaurants are working with new technology. If you fail to adapt to new technology, you will fall behind. People could not go out during covid-19. At that time they were always dependent on online delivery. So, those restaurants that had websites or apps did the best business.
Even then, people are becoming interested in ordering food online. So if you don't have a website or app, your sales will go down.
Now people are using restaurant management software to manage all their work. You don't have to worry about anything. You can track your employee activities from anywhere at any time.
You can even use an automated kitchen order ticket to simplify your ordering system. Also, systems like kitchen display systems will help you organize all the work in your kitchen. Both systems will be connected to your main restaurant software.

Check Out the Best Restaurant Management Software with Website
Proper Support And Resource Are Mandatory
Without support and resources, running a business for a day is really hard. Now you can take software support for it. In restaurant software, you can share the work of each employee. Then you will find the lack where the support people are missing. Depending on it you can hire someone.
It's the same for resources. You can check resources every day from your software resource options. When some resources are missing, you can replenish them immediately. Also, if your budget is tight, you can throw away something that is making more money. You can also remove some recipes from the list that are not getting proper recognition. That way you can save money on other things.
Choose Your Partner Wisely
It is best not to choose your partner from your family or your circle of friends. Because in that case, you can't maintain professionalism with them. So, you have to choose your partner wisely.
Most of the time the restaurant owner chooses someone who is from a friend or family and their relationship breaks down when the restaurant business fails.
Organize Loyalty Program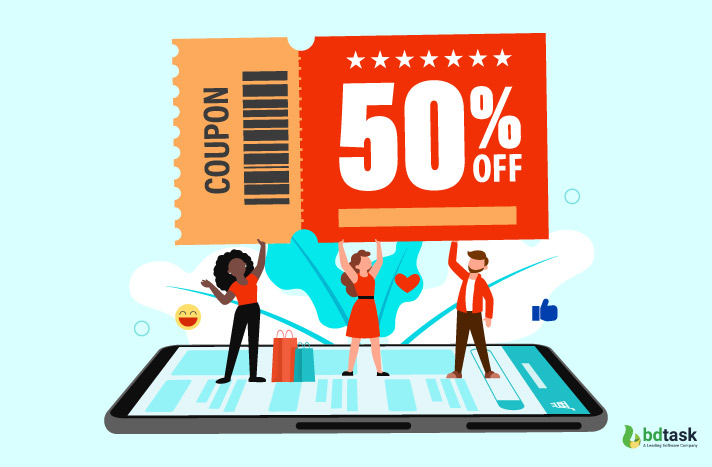 The loyalty program helps to encourage customers to revisit your restaurant. Customers are linked with the restaurant's point-of-sale customer profile. So restaurants can personalize offers. For example, they can create an automated campaign where they can send a special promotional message via email on a customer's birthday. This may attract more customers to re-visit your place.
You can even offer some discounts for your regular customers. The possibilities are endless. Launch a loyalty program to create personalized offers and encourage repeat customers.
So, these solutions will help you overcome your restaurant business challenges.
Implementing a successful restaurant business involves a lot of planning, strategy, and hard work. As a restaurant owner, you need to find out why restaurants fail. Hopefully, this blog will help you get out of a failed situation and you can make more intelligent decisions in the future.
Read More: