A Comprehensive Guide to Types of Software Applications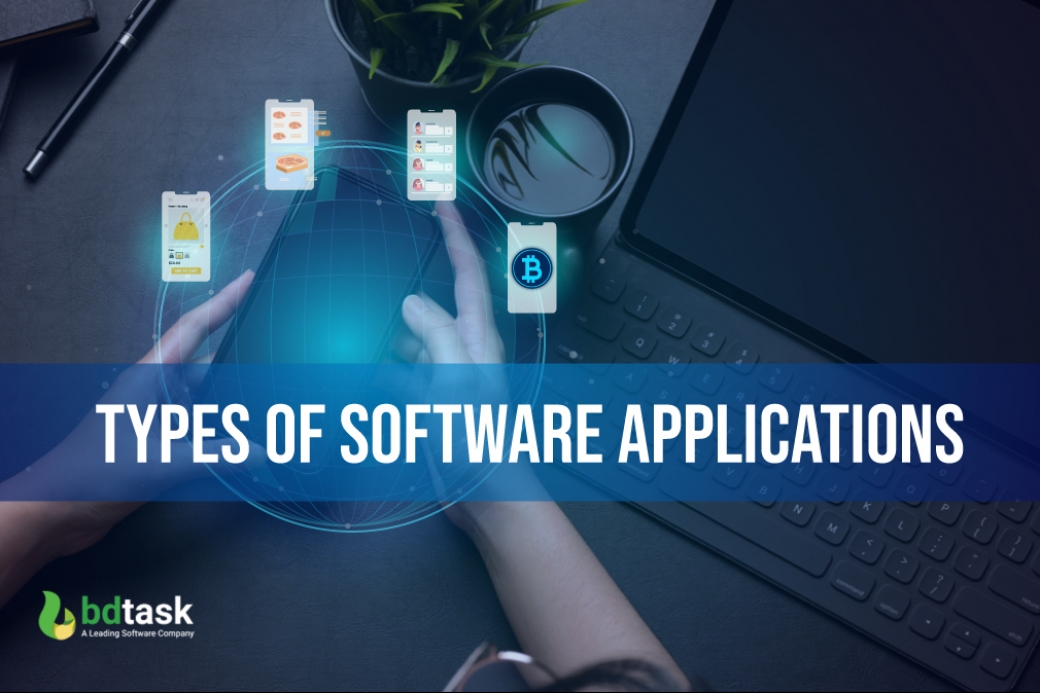 Software is the intelligence of a system that manages all aspects of a task. It's the most fundamental part of a computer. First of all, the area it controls is vast. So naturally, it comes with so many categories with different characteristics. In this article, we will cover the details of every type of software application. However, we will also talk about some basics at first. So, go through the article and find your answers.
Software is a set of instructions, programs, procedures that guide the computer to function appropriately. It utilizes the hardware and connects the users to the system. Simply, we can say, every time we use our phones, laptops, desktops, or any other devices, we employ more than one software at a time.
As soon as we open a computer, we see an operating system. The operating system and everything work on a device like a clock, games, media players, and others are software.
Fundamentally, we can categorize all the software into two types. They are- system software and application software. System software is responsible for maintaining a system. On the other hand, application software is mostly third-party software that users install into their system according to their wishes.
This blog will mainly focus on application software as the software applications are most of this type. But let's talk a bit about system software. This type of software is close to the hardware and remains hidden from the end-users. The system software is written in low-level machine language. Therefore, it isn't very easy to develop.
The main job of system software is to function the hardware and create an interface between hardware and the application software. Examples of system software are BIOS, Device Drivers, operating systems like Windows, macOS, Android, etc. So, according to its working nature, it has less implementation than application software.
This blog is about types of software applications so that we will talk about only the application software from this point. So let's start with the definition. Basically, application software is a type of software that is developed to perform specific tasks. It's the platform that end-users use to interact with system hardware. From waking up with an alarm to managing our office, we use application software every time and everywhere. Phone alarm, calculator, management software, web application, etc., are application software.
From small tasks to big ones, we use application software everywhere. So, naturally, it comes with too many types. But we can generalize them into a few categories. In the following segment, we will talk about them in detail.
Communication software
Communication software is the most used software in today's world. Usually, this software is used to send text, audio, and video calls to others. Nowadays, these applications are for socializing and essential to commuting home office in this pandemic era. Typical examples of communication software are Messenger, WhatsApp, Zoom, Google Meets, etc.
Web application
Web applications are the kind of software that runs on the web browser utilizing web technology. The application works in a simple way. The user searches something on the browser, the web network conveys the task to the right server, gets the result from the server, and transfers it to the user devices. Web applications software includes eCommerce platforms, online forms, Google Apps, and many more. Usually, this software is mainly used by business owners. They maintain their multiple locations and reach their target customers with this type of software.
Multimedia software
The software we use to watch videos, movies, and series and listen to audio is the multimedia type of application software. It also includes video and audio editing tools. Camtasia, Adobe Flash Player, MX Player, etc., are multimedia software. On the other hand, OTT platforms like Netflix are also a type of multimedia.
Gaming Software
Popular gaming software like Super Maria, GTA, Need for Speed, PUBG is the example of gaming application software. PC games, mobile games, and web games are all included in this type.
Database software
Database software is basically used by medium to large organizations to save their data. Sometimes they can be integrated with a web application. The software is used for storing data, backup, and recovering data. It also ensures data security.
Management software
As the name suggests, management software is responsible for maintaining different aspects of a business. About hundreds of project management software are available in the software market. They include product management, employee management, customer management, and many others.
Office tools
The most typical example of an office tool is Microsoft Office. Almost all organizations across the world use this tool to do simple tasks like preparing word files, presentations, and excel work.
Now that you know the types of software, you might see that software applications play a vital part in every business around the world. That's why we decided to talk about this part in more detail.
eCommerce Software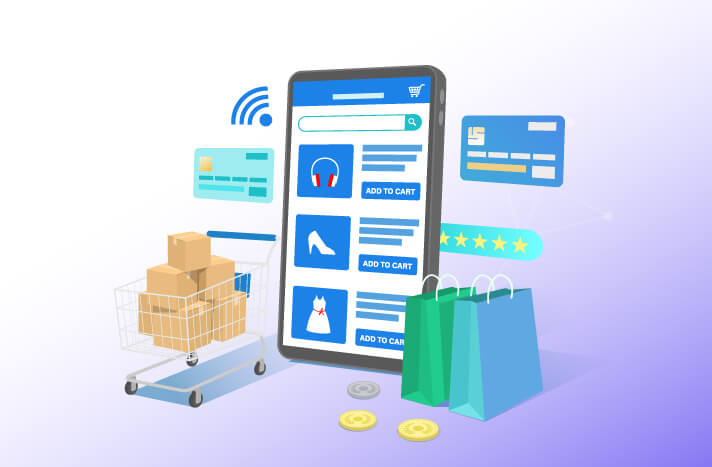 eCommerce is a revolution in today's era. In 2019 the market sales were about US$862.6 billion, and in the pandemic situation, its growth increases up to 10%. Therefore, it's called the most growing business in the world. The overall situation comes to this stage only because of the availability of the internet and the uprising of eCommerce software. Basically, this type of software can manage eCommerce websites, deal with the customers, manage multiple outlets, and many more things.
Blockchain Software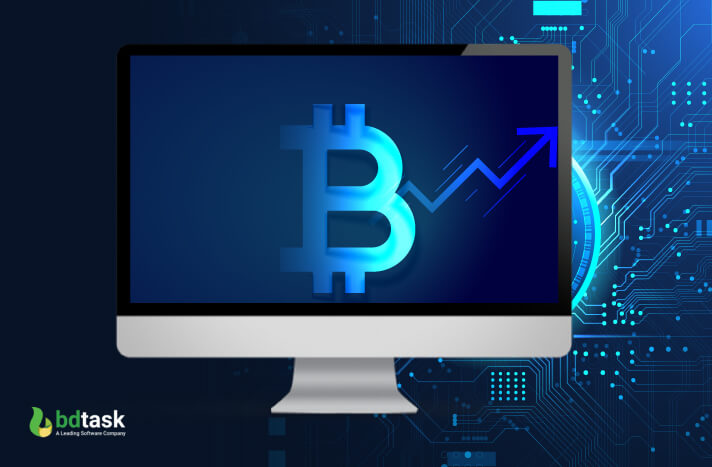 Nowadays, one of the most trending businesses in bitcoin or cryptocurrency exchange. There is specialized cryptocurrency software that maintains the blockchain.
Education Management Software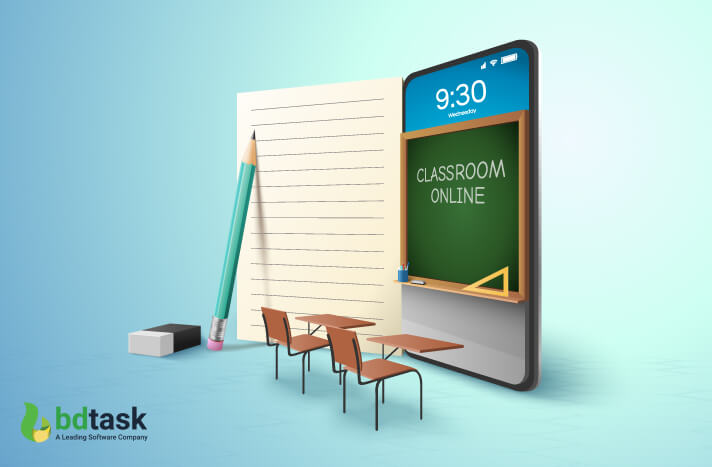 This type of software deals with an education-related task both online and offline. Usually, the educational institution uses this software to do their administration tasks. On the other hand, creating an online platform and making courses is now trending. With online education management software, you can create and manage this type of platform.
HRM Software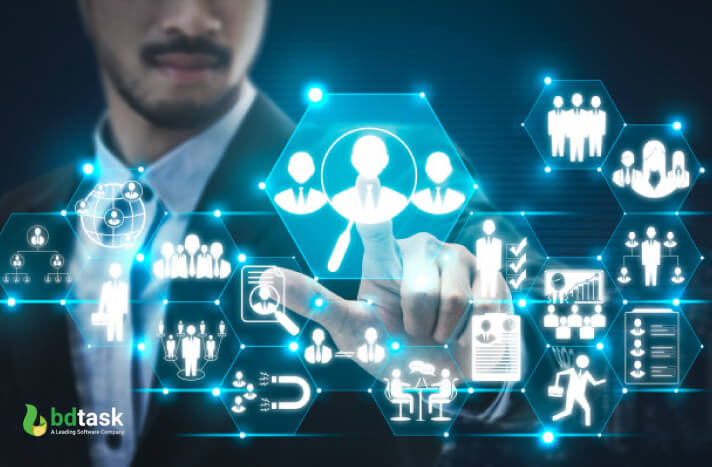 HRM Software or human resource management software is used for managing employees of an organization. It keeps track of employee's information, salary, in and out time, and others.
Enterprise Resource Solution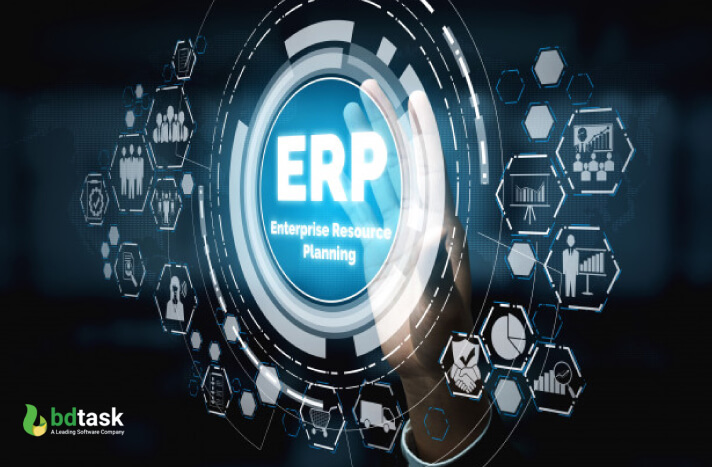 ERP Software is capable of leading all aspects of a business. It can maintain production, customers, transportation, employees, and all the things that a company usually has.
We have concluded the article. By the time you get types of software applications in different situations. Basically, software surrounded us in almost every aspect of our life. We hope you get all your answers about this matter.
Read More: