Most Profitable Restaurant Type To Make More Money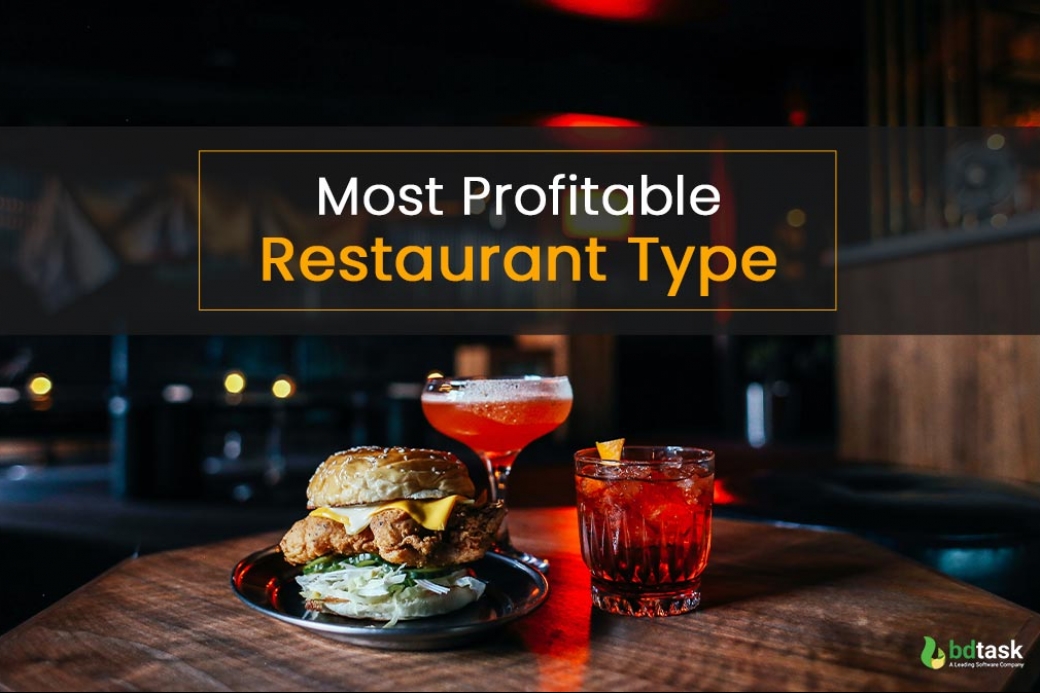 The restaurant business is emerging nowadays. Entrepreneurs focus on the foodservice industry significantly compared to the past. But do you know about 90% of new restaurant business owners fail in the first year? In this regard, you have to consider the most profitable restaurant type before starting your journey.
According to the Restaurant Resource Group, the restaurant industry is characterized by small profit margins — around 2 to 6% on average.
The most profitable type of restaurant stands out among the rivals of the marketplace. Besides, it finds a way itself to expand the profit margin.
Maybe you want to start your restaurant business in New York, Las Vegas, or any other busy city. Suppose you have a food truck or dreaming of opening a fine-dining eatery.
In this case, you just need to be proactive and smart to be successful. Otherwise, no matter where you are located and what you serve, you will be a failure.
Let's take a look at which types of restaurants are most profitable for entrepreneurs.
The restaurant business is not always profitable. Several factors affect the restaurant business. So you have to choose the desired type of restaurant considering the elements. It includes the place, culture, tradition, food items, service availability, time, and so on.
As the profit margin falls between 2 to 6 percent, it's clear that earning profit from any type of food service is not easy. You have to know about the requirements of your target marketplace first.
Besides, you have to search for the answer to this question "which will be the most profitable restaurant type?"
Here, you will get profitable restaurant business ideas or the most profitable restaurant types. These food business ideas assure you to select the best restaurant type that is suitable for your budget and location.
Bars are the most profitable business in the USA. If you look at bars and grille, a pub or restaurant that focuses mainly on alcohol sales could do reasonably well, profit-wise.
It's estimated that a bar can earn about $300,000 a year. Alcohol is a great way to enhance the profit margin in the USA.
The earning of the bar can vary depending on the location and style of business. Although you need a considerable amount of investment at first to start the business, one or two years later, you can recoup the costs efficiently.
The Cloud kitchen is a popular and emerging business concept right now. When you have low capital to open a restaurant business, the cloud kitchen will be the best choice for you.
Cloud kitchen is also known as ghost kitchen or dark kitchen. But you have to understand what a cloud kitchen is.
A Cloud kitchen is a virtual kitchen. You don't need real estate to build a cloud kitchen. You just cook from anywhere that can be a small kitchen room and deliver the food to the desired customers.
In this food service concept, you need to rent a small room for cooking purposes, and you don't need so many employees to serve the customers. Here, you can earn an immense amount of profit as your investment is lower.
Food trucks are a trendy business nowadays. When an entrepreneur thinks to open a food service business with great care and low investment, a food truck is the best option.
You will get a ton of food truck designs, and among them, you can choose the desired one for you. The food truck is a cost-effective foodservice business.
Depending on your food truck design, you can take your next step. For example, you want to run your foodservice business in a fixed place, or you want to move anywhere. It depends on you and your locality.
The food items you serve must be compatible with the locality where you will serve. More than 50% of food truck owners report earning over $150,000 per year.
The food truck business requires fewer costs as there is no rent and usually limited staff and menu costs. If you manage your food cost properly and settle your business in high traffic, you will easily earn a huge profit.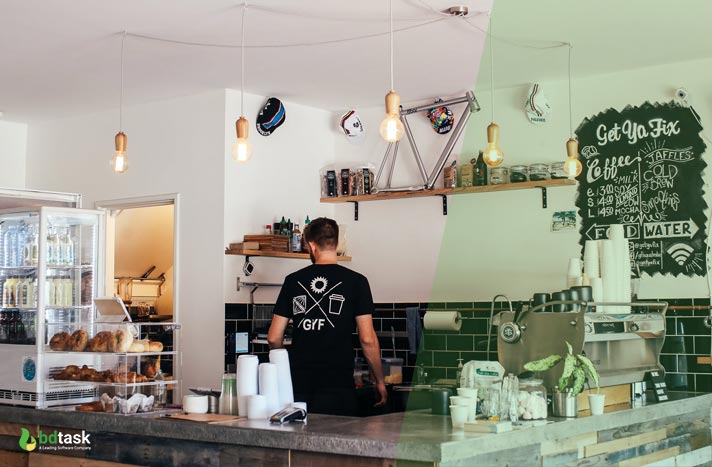 The coffee shop in the USA is well known all over the world. Starbucks is a coffee shop brand that is reputed around the globe. When you think like a business owner, you can realize the demand of this food service industry.
Besides, the market size of the United States coffee shop industry reached 47.5 billion U.S. dollars in 2019, expressing a growth of 3.3% from the previous year. But the pandemic situation decreases the expected growth.
Although the covid situation reduces this industry's development, the cafe is still one of the most profitable business sectors for entrepreneurs.
You can serve coffee, tea, pastries, and small items for breakfast and lunch.
Diners are the best option for you as the low cost of breakfast menu items can increase profit margins for your eatery.
The restaurants which offer breakfast get high traffic compared to the past several years. Sometimes a question can arise in your mind that the diners offer only breakfast. So the sales of this type of restaurant are lower than the other restaurant types.
In this case, you can extend your service hours by offering some special menu items, including breakfast.
Between the ages of 18 and 35-years-old 37% of diners prefer breakfast. It's related to lunch or dinner in some way.
At first, you need to start a business with low investment if you don't have enough capital. Afterward, you can add more exciting items for your customers.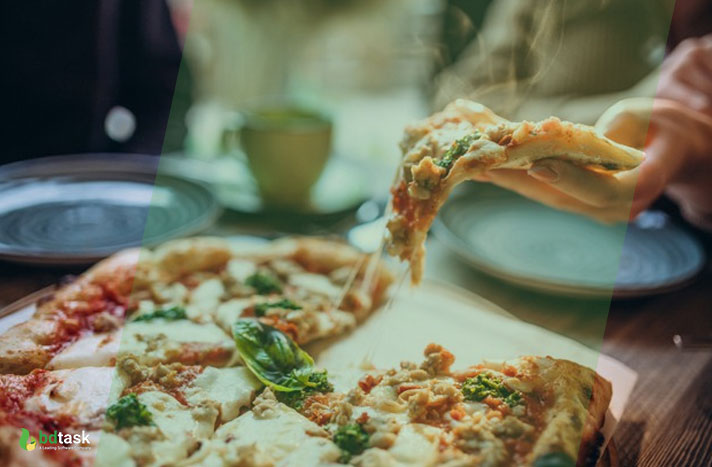 Do you know that only a pizza restaurant can earn around $ 450,000 per year? In this type of restaurant, building cost depends on the place and size of your restaurant.
Besides, developing a pizza restaurant is expensive as it includes the equipment and the rent costs.
Although the development costs of a pizza restaurant are high, the ingredients of making a pizza are not so expensive.
Moreover, pizza restaurants are getting popular nowadays as the number of people who love to eat pizza is considerable. So you will get some regular customers and the delivery options which can create a higher profit margin.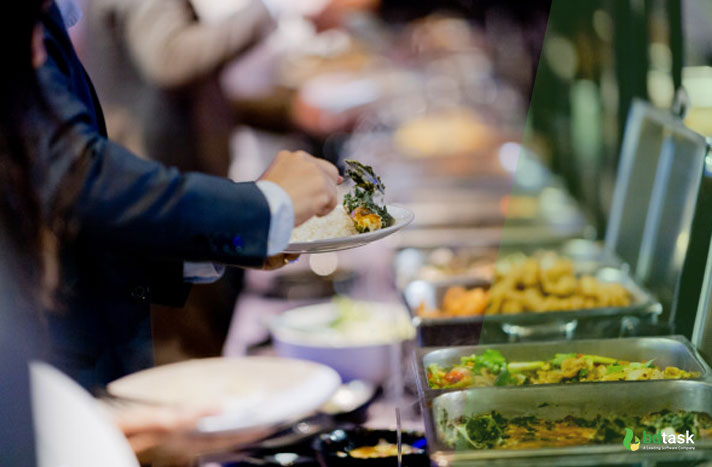 The buffet is also known as all you can eat. The buffets are expensive as it offers you a lot of items at a time. But the restaurant owners who offer the buffet to the customers have to consider the good costs.
On the other hand, the number of waiters or food servers is not so much in the buffets so that the owners can save some money.
Sometimes you can feel the buffet restaurants serve multiple items to the customers. So the restaurant owners cannot earn a satisfactory profit.
But the scenario is different. In this case, the owners can cut additional costs, and the food items' ingredients are not so expensive.
Moreover, the owners earn extra money through the drinks in this type of restaurant. Buffets are specialized in Chinese or Indian food.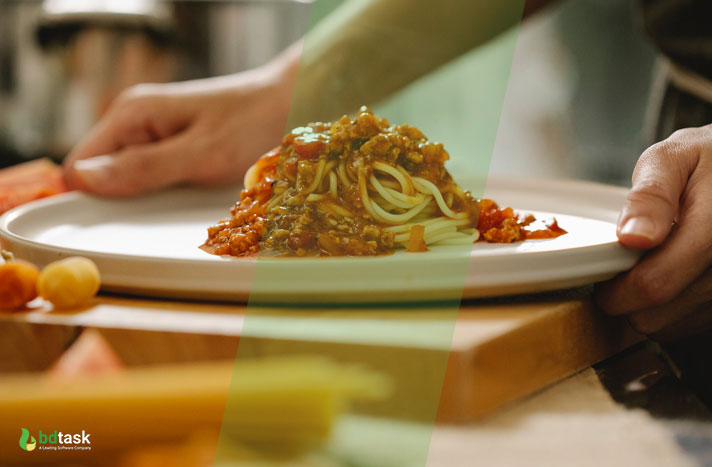 Pasta is a popular food item, and pasta restaurant owners can earn a profit margin from this business. It's really a profitable restaurant type.
Especially Italian restaurants tend to sell pasta as it can make a huge profit. Every pasta dish's price can vary depending on the ingredients and the restaurant.
Sometimes you will get one plate of pasta in some eateries at a nominal cost, but you have to pay almost $25 or $30 per plate of pasta when you consider the quality and the high-end restaurants.
Pasta is a low-cost food item so that the owner can earn a lot of profit.
The QSR industry that stands for quick-service restaurants in the United States generated $239 billion in 2020.
Quick service restaurant is considered as the most profitable restaurant type. Sometimes the people who are cost-conscious looking for low-cost food, this type of restaurant is the best option for them.
Quick service restaurants can't provide you a lot of profit from each sale, but you will get a higher volume of orders so that you can make a massive profit from this type of restaurant.
When you are running this type of restaurant, you can realize that there are plenty of customers, but they all look for prompt service. But if you are late, they will cross the street and take a quick bite from another one.
So you need to ensure quick service at first, and before starting the business, you must consider a high-traffic place to conduct the business.
Farm-to-table restaurants are the most profitable restaurant type at present. It depends on your locality. This type of restaurant uses fresh ingredients directly from local farms.
As it is sourced locally, not only in the cities but also around the country, it is getting popular.
You must remember that you need to choose the appropriate place to run your service properly as the food items are more expensive.
Especially in the large cities or where the people willing to spend a lot of money to take food, you can target those places.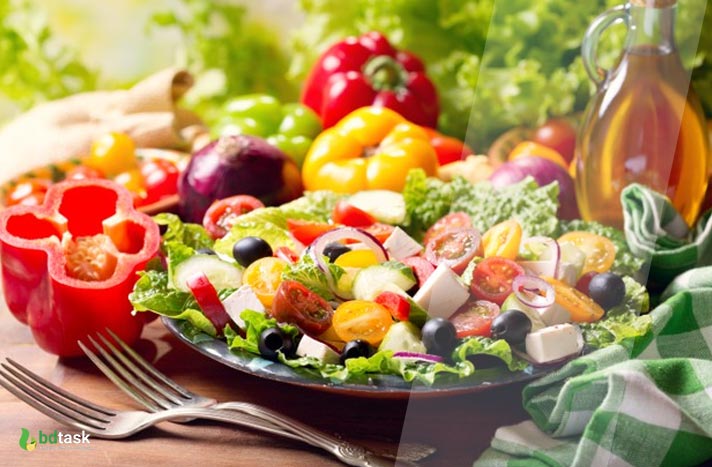 Vegetarian restaurants are the most profitable restaurant type. Some customers always look for vegetable items, looking for one meal in a day with vegetable items.
If you can grab those customers, you can make a huge amount of sales. The plant-based meal provides a great benefit, including health and the environment.
Besides, the cost of food will be minimized if you skip the meat items. Moreover, the regular customers will find out a destination to take the vegetable items from your restaurant.
In the USA almost 37% of people like to take vegetable items once a day. So it will be one of the most profitable businesses for you if you choose the right place to serve the customers.
Pop-up restaurants, bars, and stands are trendy at present. It allows the restaurant owners, chefs, and guests to try new food items and restaurant creations and concepts.
It can be located in an unconventional place. Generally, in the summer, it offers the service for 2 or 3 months.
Pop-up restaurants can open only a few hours or a few months. This type of restaurant location can vary from shipping containers and old unused buildings to outdoor spaces and rooftop gardens.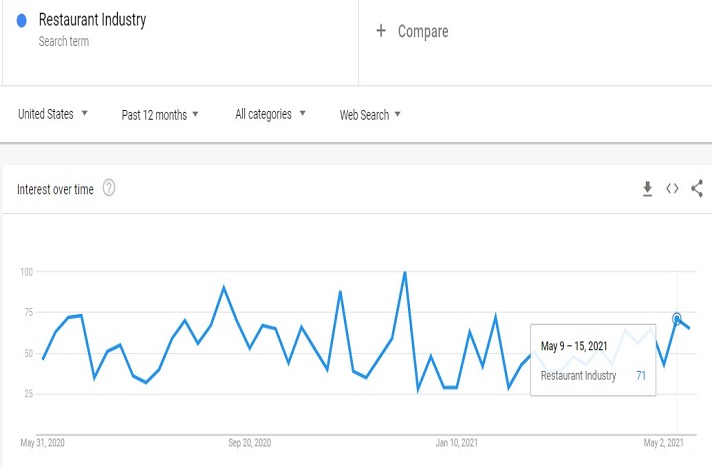 Via Google Trends
According to the National Restaurant Association, the restaurant industry in the USA was projected at $899 billion in sales for 2020.
In the USA, almost 99% of restaurant businesses are family-owned small restaurants. The restaurant employees are the second-largest in the USA and the third-largest employer overall.
According to Ohio restaurateur Britney Ruby Miller, the restaurant industry employed almost 10% of employees.
In North Carolina, this industry employed 11% of workers, and in Texas, almost 12%.
The pandemic situation is responsible for $225 billion in losses in this industry. But the online-based restaurant services and home delivery facilities keep this business alive significantly.
Online food delivery in the USA is projected to reach US$28,486m in revenue in 2021 and is predicted to show a revenue growth of 5.8% in 2022.
So it's an ample opportunity for you to start your journey with restaurant service. Besides, if you choose the desired business considering your locality and the situation, you must see the line of the expected profit margin.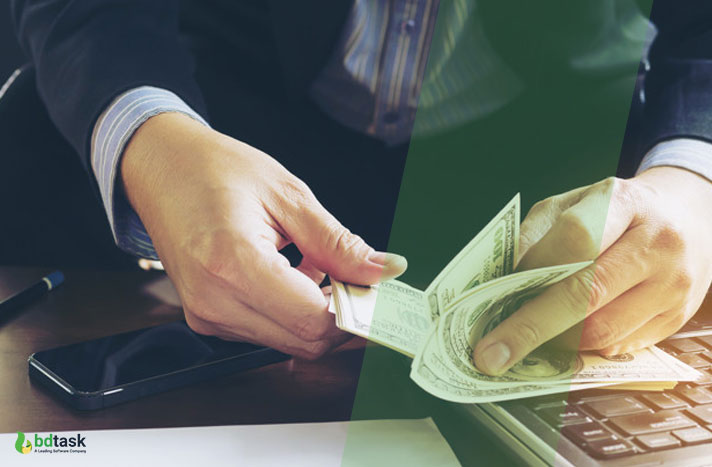 Now you are thinking of starting a restaurant business and facing a dilemma about which type of restaurant business will be the best choice for you.
The most profitable restaurant type can ensure your beginning to the desired level. You have to choose the best type that suits your budget and requirements.
When you choose the most suitable restaurant type for you, you will make your budget plan. But if you can't cut your additional cost while running your business, it'll be a great disaster for your business.
You have to manage several operations efficiently and manage your workforce properly. There are huge activities by which you can ensure your profit of the restaurant including-
If you can manage all essential operations perfectly and conduct your restaurant business dynamically and proactively, certainly your day will be brighter.
Do you know what advanced and smart restaurant business owners do? In the USA, the latest technologies have already shown the best output. The dynamic business owners always tend to focus on the upcoming technology that can achieve their business goals in a digitized way.
Adopting the best restaurant management software can assist you in conducting your business by saving costs and expenses.
Now you can control, maintain and monitor all activities of your restaurant business with a single system. It's a cost-effective solution for every type of restaurant except the cloud kitchen. But why?
Cloud kitchen is a virtual kitchen, so you don't need more staff or physical evidence of your restaurant so that you can use the cloud kitchen management software, which is developed only for the ghosty or dark kitchen.
A restaurant billing software and restaurant POS system can be your restaurant's guideline, and you can easily maintain the below operations.
Accounts management

Online and offline order management

Stock management

Employee management

Purchase management

Sales management

Supplier management and so on.
So it's high time to integrate the best restaurant management system with a website and app for your restaurant to ensure your productivity and profitability.
The most profitable restaurant type is the hope of thousands of entrepreneurs. When you are looking for your destination with some dollars in your pocket, at first, you need to stable your mind and integrate the best restaurant POS system to run your business smoothly.
You must follow what the successful restaurant owners do precisely to lead the marketplace. But it's not enough to start your race, is it?
As an entrepreneur, it's not enough to follow the successors to reach your optimum level; you have to think and create your business strategy yourself.
Thus you can ensure your restaurant's profitability and sustainability.
Would you like to read: A Details View of Restaurant Billing Software