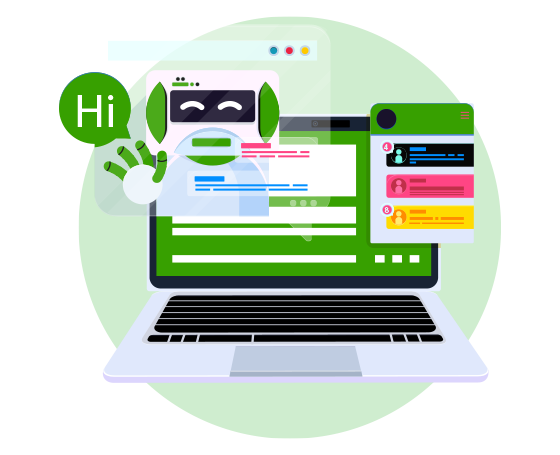 What is
Live Chat Software

for Website?

Live chat software is mainly conversational software. It is designed to automate conversation between the customer and the system. Also, this software is used for various technological purposes including information acquisitions & customer services. Our live chat software has an intelligent interactive agent chatbot. It can help to communicate with the customers automatically and can create personalized customer experiences at a high scale. Also, it can understand what a user wants and is prepared to meet users' requirements. Moreover, it can be active 24 hours a day, 7 days a week. So, this system can help the customer at any time and support for managing business processes properly.
Benefits of
Live chat software
Reduce costs
You can communicate with many people at once
Increase sales
Boost support and consumer satisfaction
Comfortable customer support
Quicker question analysis
Convert Potential customers
Efficient points
Expanding the business
Reports and Analytics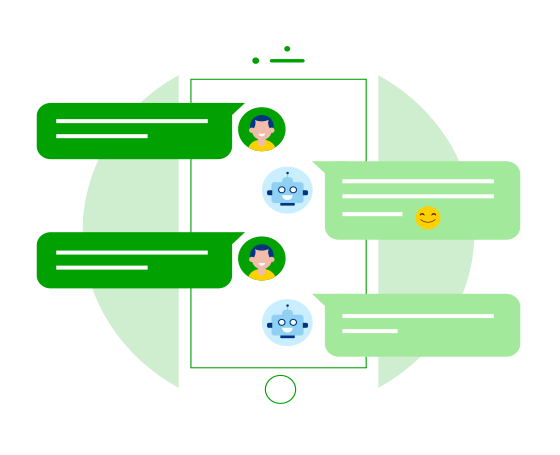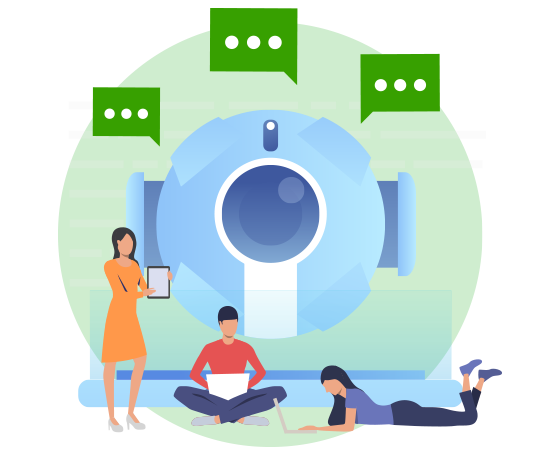 Why Choose
Live chat software
Artificial intelligence-based chatting
Manual live chatting
Lead to customer conversion in chat
Facebook bots system
Email collection from website
Unlimited user create
Super analytics
Email and SMS system
Separate department and agent management
Small talk system
Information and file sharing
Envato customer verification system during the chat
Neat and clean code of Node JS & PHP based
Make website visitors your best customers

Customer Service
If you can provide real-time customer service, you will get many potential clients effortlessly. Customers like very much when someone cares. So Innue will make customer service easier for you

Sales
Turn your website visitors into leads. Help the customer to make a quick decision. Explain your product or service well, compare and increase real-time customer conversion.

Customer Relationship
Customer relationship management should be done regularly because retention increases sales conversion. Innue has a system for maintaining customer relationships.
AI Chatbot

- Next-generation platform for customer communication

The touch of artificial intelligence is falling everywhere which helps us to monitor all the time. It is not possible for a person to monitor all the time and the expertise is very costly for different times. This is why the whole world is now leaning on AI.

We have created an AI chatbot using artificial intelligence which will make your work easier. You can set your clients' potential questions and answers and it will work automatically. You can do it manually if you want.

Greet the customer quickly and help him/her to find out what he/she is actually looking for. Boost your sales with Innue AI chatbot by generating automatic leads.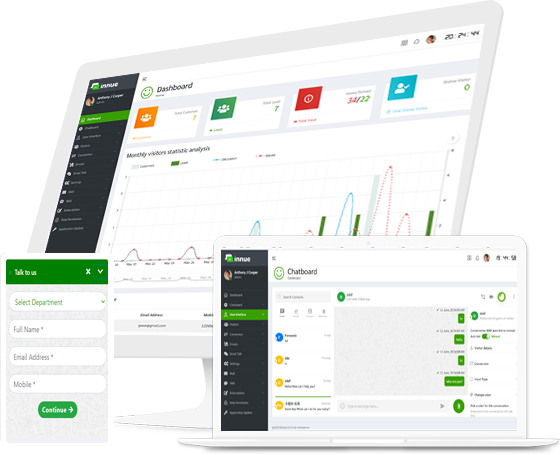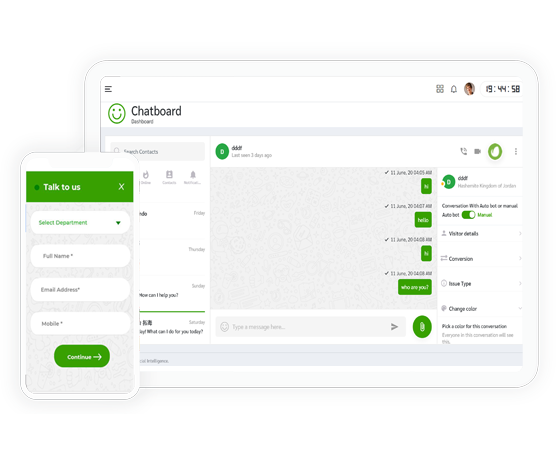 Innue

Facebook Chatbot

Combine your messaging platforms and control everything easily. Facebook is a hugely popular social platform. Most people are active in it. So Facebook is now the biggest platform of business.

Anytime any user can knock on your Facebook business page. But it is not always possible for you to make a conversation, but it is possible for a bot. Innue 24/7 will give you this service.

Innue Facebook chatbot will give you that facility 24/7 you just sort the bot.
Maximize your sales conversion with
Innue Live Chat Application
Chatbots are commonly used in conversational systems for a variety of practical purposes, including customer service or data acquisition. This chatbot software is an intelligent interactive agent that can help to automate communication between the customer and the system. Also, this software can create personalized customer experiences. The biggest advantage of this Chabot software is that it can understand what a user wants and is ready to fulfill user requests.
To learn more please see the app section
Live Demo
Contact Us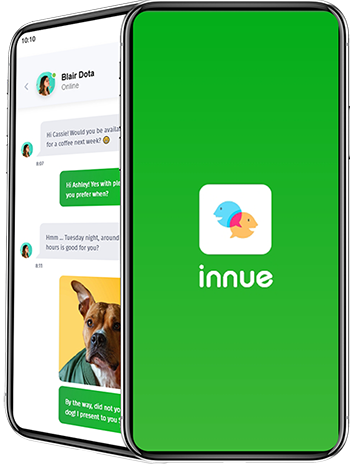 Main Features of
Innue Live Chat software
01
Query customization:
Admin will be able to create intent and give role access permission to individual users as admin, operator, moderator, and so many.
02
Audience Segmentation:
In this software, you can get the facility of audience segmentation. So, if you want to convert the visitor as a customer or lead, then you will do that easily and effectively.
03
Extraordinary admin panel:
Using the admin panel in the user interface module, you can check all conversational history between the customer and your system. Also, you can create the user and check the user list.
04
Sending emails & SMS:
Using this software, you can send SMS and emails from your system. As well as, you can send individual or group emails and SMS to the target customer at a time by using this software. Also, this software solution can give you a super admin facility. So, Innue live chat software can help you to send SMS and emails.
05
Customized role permissions:
In this software, you can get some role permission facility in your own customized way. So, you can create various roles such that administrator, user, etc. and you can assign users for any specific role. For example, as a super admin, you can set job access or operate the job for an administrator. So, the administrator can only individually update the client's discussion. .
06
Mobile-friendly display :
The most important feature of Innue live chat software is that it is a very mobile-friendly software for business live chat's purpose. Also, this software has a user-friendly interface. Moreover, Innue software has a responsive web design. So, it can respond to the customer's requirements based on the screen size, any platform, or any devices. As well as, it can support multi-language.
07
Centralized controlling:
Using this system, you can view all user's information and their activities easily. So, as an admin, you can get any information rapidly and can check visitor conversations and their list.
08
Insightful admin dashboard:
In this live chat software, you can get a dynamic dashboard. So, using this dashboard, you can understand the total customer, total lead, total queries, and solutions easily. Also, you can get all online visitor's information quickly.
09
Meaningful admin access:
For maintaining any live chat software for website, you need a proper admin panel. So, Innue will be the right choice for you. Because this software system has a suitable admin panel. Using this admin panel, you can create, read, update, edit, and delete operations on the menu.
Main Modules of
Innue Live Chat Software
In the Innue live chat software for website, Management system would bring the expeditious power to operate your business efficiently and smoothly.
Features of Innue Live Chat Application
There are 2 exciting mobile apps that can integrate with Innue Live Chat software. These apps will make your software very efficient than before.
add-ons
Android App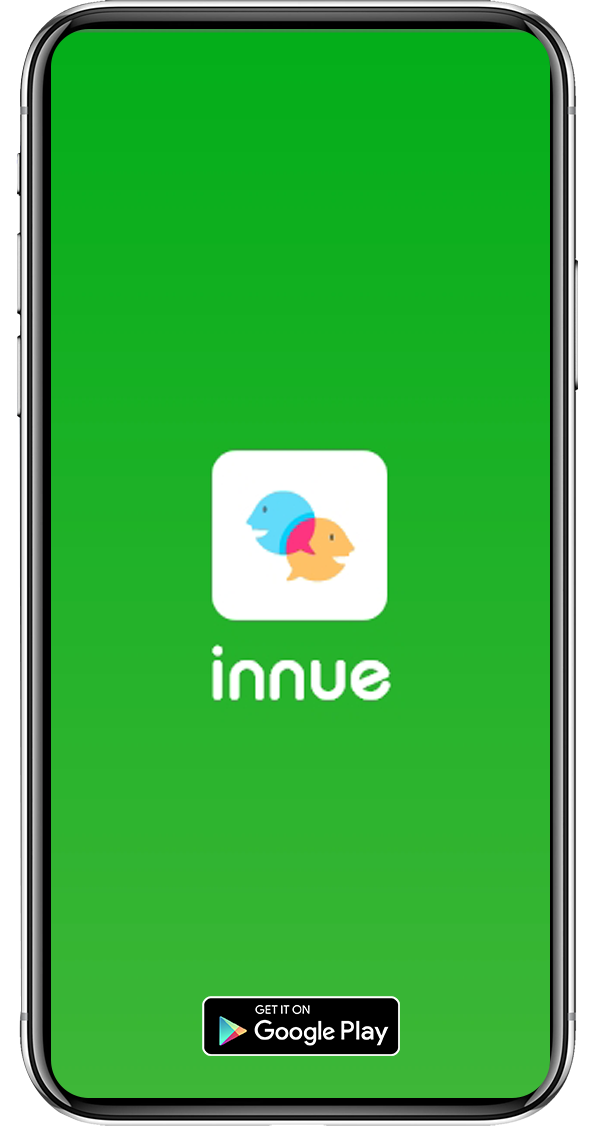 Easy Login & Registration System
Can Chat Different Types of Agents
Your chatting history will be saved for further chats
You can change profile information easily
Quick Reply System
Push Notification System When You are Background
You can share file & image both
Real Time Chat With Bot & Agent.
Check Demo Apps
add-ons
IOS App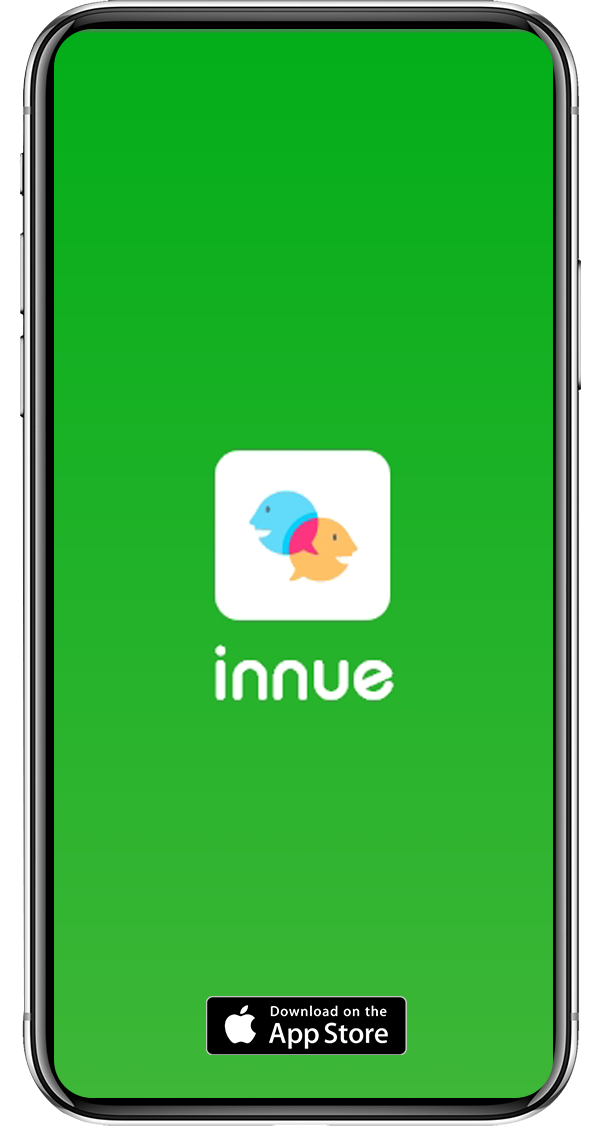 You can conduct a real time chat With Bot & Agent.
You can save your chatting history for future chat
Easy to change Profile Information
You can respond quickly in this system
Push Notification System When You are Background
File & Image Sharing
Easy Login & Registration System
Check Demo Apps
Start your project right now
We are sure, you will not get service anywhere like ours. It's that good!

What did our customer say?
Our main concern is the customer satisfaction and customer support.lets see what our recent customer says.

Micheal Kaufman
Owner
Very easy to use. I am using Isshue for my online store. And I find this software is the best investment for my business.

Brain Moor
CTO
Finally bought the license. Looking for a solution like Isshue at a reasonable price. Thanks bdtask for making a solution like this.

Anil Mehta
CEO
Great software, Great functionality, Great usability, Superb customer service. Love you team Bdtask for a lovely experience. Cheers.

Angela Parker
Owner
I am using this software recently for my business and I recommend this software to others as well. Thank you Bdtask.

Ben Luke
CEO
Great customer service. Great response when needed. Love the overall experience so far. Thanks a lot, team Bdtask.
Frequently Asked Question
Business Live Chat Software is the complete solution for AI Chatbot .Here have some basic question about Business Live Chat Software
Products
Our Related Products
We are selling this erp software getting our beloved customer satisfaction. We have more then 100 customers of this right now